Convertibles are all about appearances. If you're shopping for one, why settle for something bland and common? Instead, how about an SUV that also happens to be a convertible? A diesel-fueled retro-style ragtop? Or a supercar that can run on electric power?
Here's a look at five of the weirdest late-model convertibles you can find on Autotrader.
Volkswagen Beetle TDI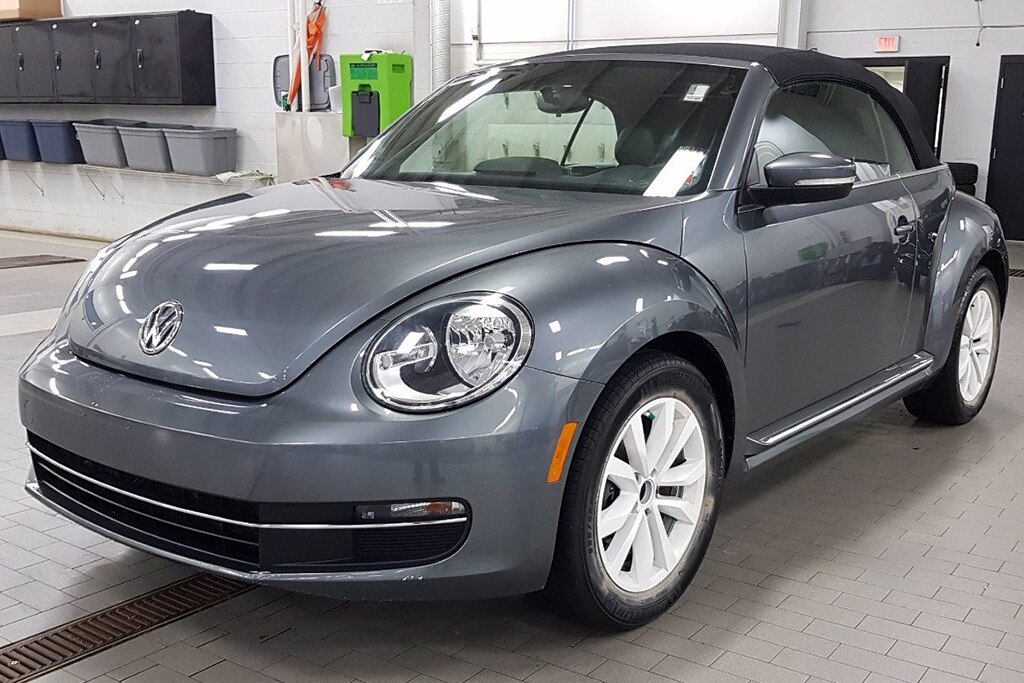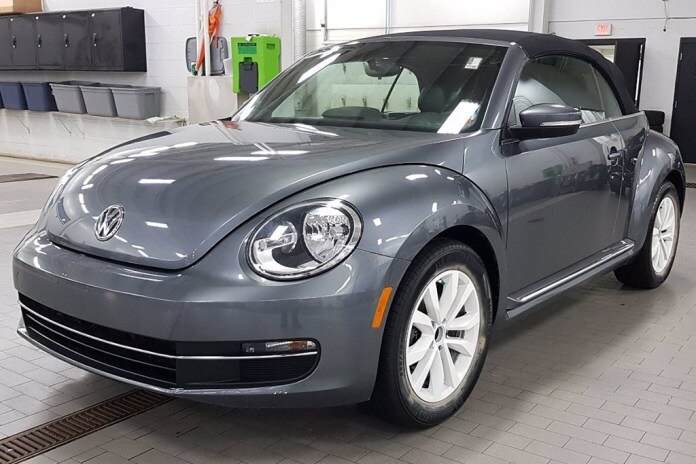 When VW reinvented the Beetle (again) for the 2012 model year, the automaker billed the new retro-style model as a sportier choice. It certainly looked the part with its lower roof line — and while not quite a GTI in vintage guise, the Beetle was a hoot to drive. Possibly the rarest version was the turbodiesel, a model affected by the unprecedented buyback after VW was caught intentionally cheating on emissions testing.
Most of those Beetle TDIs on the road today have updated software, and they should still return at least 35 mpg in just about any kind of driving. Beetle TDI convertibles are rare, and manual gearbox versions rarer yet. Still, they're out there, as this gray one at a Mazda dealer in New York proves. For $13,000, it's a lot of diesel-sipping manual gearbox droptop for the money. Find a Volkswagen Beetle on Autotrader
Nissan Murano CrossCabriolet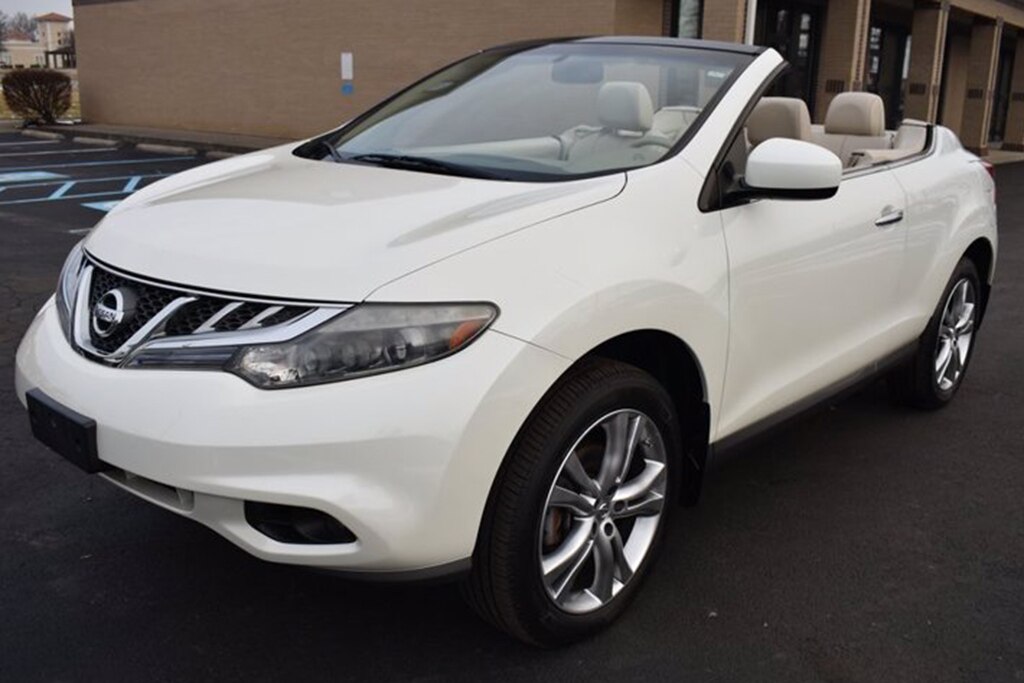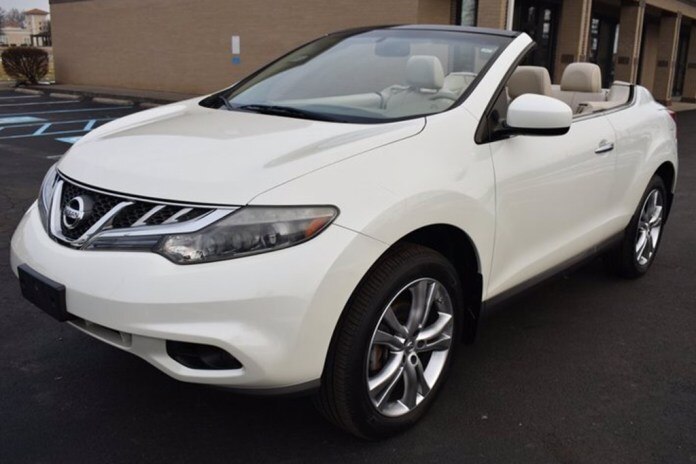 Nissan was good at weird, at least for a while. And the weirdest model offered was certainly the Murano CrossCabriolet, which is — deep breath — an all-wheel-drive two-door crossover convertible with 370Z-style taillights. Whew. It's strange, and yet the concept kind of works for drivers with a sense of humor. Few convertibles will get as much attention on the road as one of these.
Murano CrossCabriolets aren't too hard to find, if you're patient. Here's a white one with a nice tan leather interior and less than 65,000 miles for just $18,500 at a used car dealer on the Indiana side of Louisville, Kentucky. Just make sure the top works as this can be a costly repair. Find a Nissan Murano on Autotrader
Mini Cooper Roadster
If you think there's just one flavor of Mini, you're definitely wrong. Mini has thrown all sorts of ideas at consumers to see what sticks. One that wasn't a success was the slickly-styled Cooper Roadster, which traded practicality for an ultra-low roofline. The Mini Cooper Roadster could be had in a huge variety of trims and powertrains, and it was the droptop sibling to Mini's Cooper Coupe — think Mini combined with Audi TT.
Any Mini works best in John Cooper Works form thanks to the extra power and ultra-tight suspension. The rarest of the rare is the Cooper Roadster John Cooper Works (yet another needlessly long name). Here's a nice green one with black stripes at a dealer in suburban Atlanta for a reasonable $22,000. Find a Mini Cooper Roadster on Autotrader
BMW i8 Roadster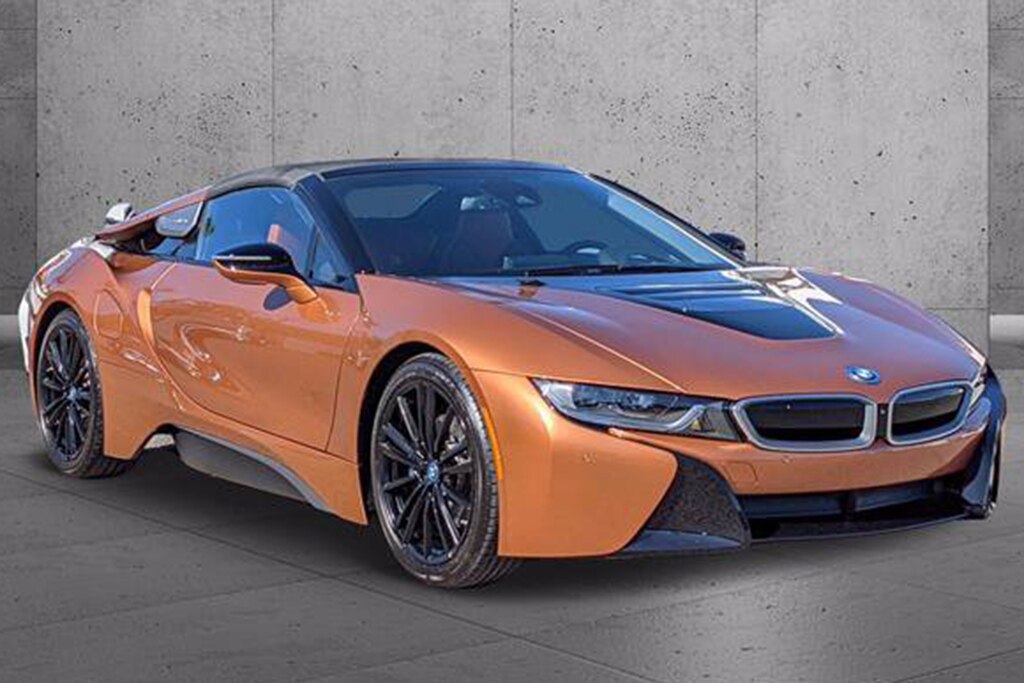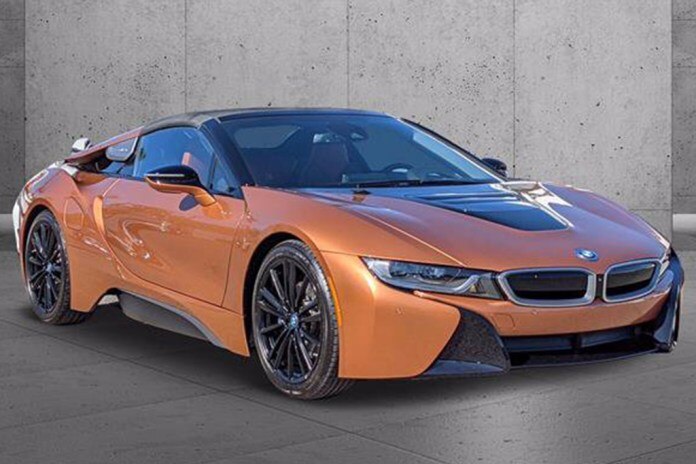 Looking for attention? The BMW Roadster i8 delivers — and it's even a (somewhat) eco-friendly plug-in hybrid that can be driven on electric power alone. The i8 headlined BMW's i division, which is morphing (slowly) into a lineup of electric cars. The Roadster arrived for 2018, and production wrapped up in 2020. As a result, these droptops can be tough to find.
They're also not inexpensive, though depreciation has hit these flashy cars pretty hard. For instance, here's a nice E-Copper Metallic one with a matching interior for less than $114,000 at a BMW dealer dealer in suburban San Diego. That's about two-thirds the original price tag, and it still looks just as outrageous today as it did when new. Find a 2019 BMW i8 Roadster on Autotrader
Land Rover Range Rover Evoque Convertible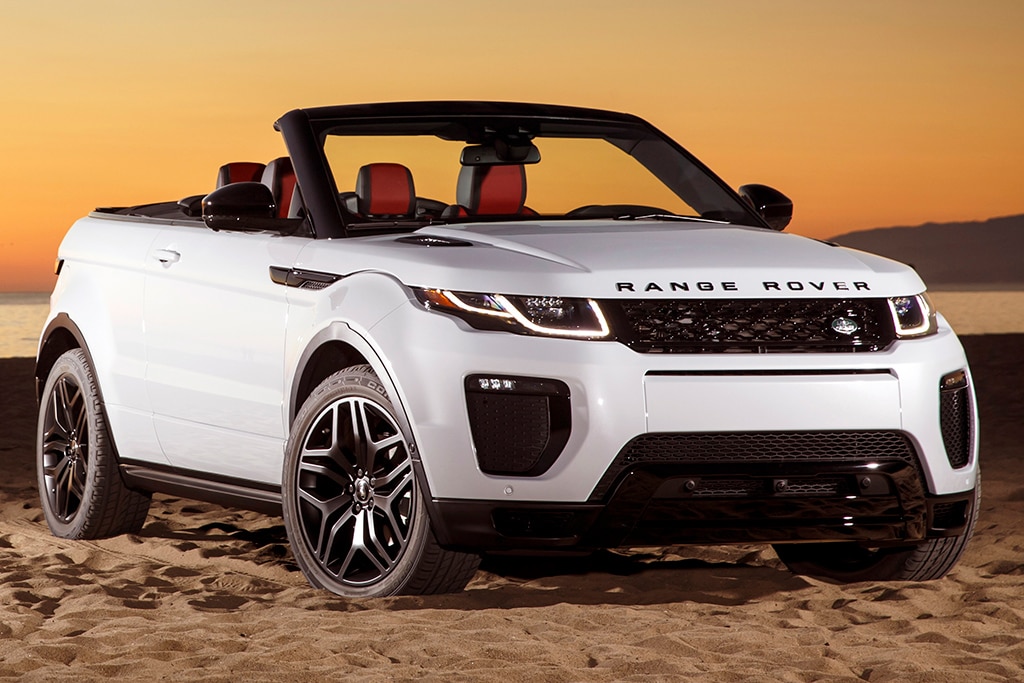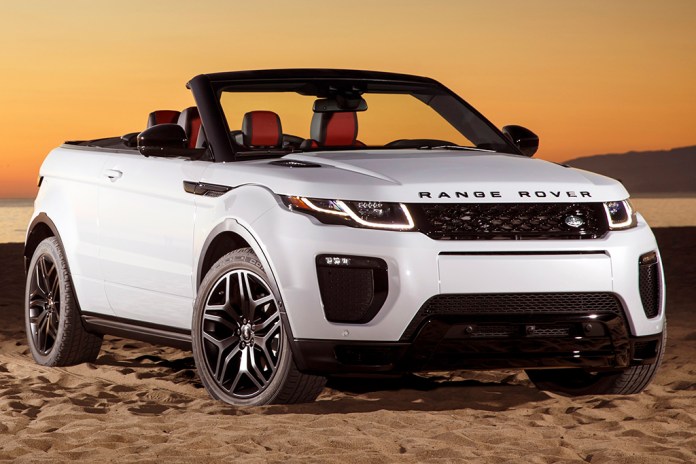 Let's not pontificate on just why Land Rover decided that the smallest Range Rover needed to be available in convertible form. That could take all day. Instead, let's bask in the glory (and the sunlight) of this bizarre footnote in the off-road brand's otherwise illustrious history. It's just so weird.
Of course you want one — and so does everyone else, it turns out. Evoque Convertibles are not easy to find. They were offered between 2017 and 2018 only. The current-generation Evoque is only available as a conventional five-door (so boring!). You'll want to set an Autotrader alert for one, though they do pop up occasionally. Plan to act fast! Find a Land Rover Range Rover Evoque Convertible on Autotrader