If you're looking for a rare SUV, you've found it. Although the vast majority of new SUVs have automatic transmissions, manual SUVs certainly exist — and we've rounded up five of the most unusual and rarest stick shift SUVs currently listed for sale on Autotrader. While some of these aren't exactly the most exciting SUVs on the market, they're all interesting — in some cases, just because they're among the small production run of models built with a manual transmission.
Many people don't realize the Honda CR-V was ever sold with a manual transmission — and many more don't realize you could get this particular generation of the CR-V with three pedals. But, indeed, the second-generation CR-V offered a manual, and this is a rare example equipped with it. Better yet, it's an all-wheel drive EX model, which is the top of the CR-V lineup. It's offered by North Hills Auto Mall in Pittsburgh for $7,999.
The Kia Sorento is a popular midsize crossover — and most people don't realize it ever came with three pedals. But, indeed, it did, and this is a rare second-generation Sorento with a manual transmission. You're unlikely to see another manual Sorento anytime soon — or ever, frankly — and this is one of a handful listed for sale on Autotrader across the whole country. It's offered by Marietta Auto Mall in the Atlanta area for $8,495.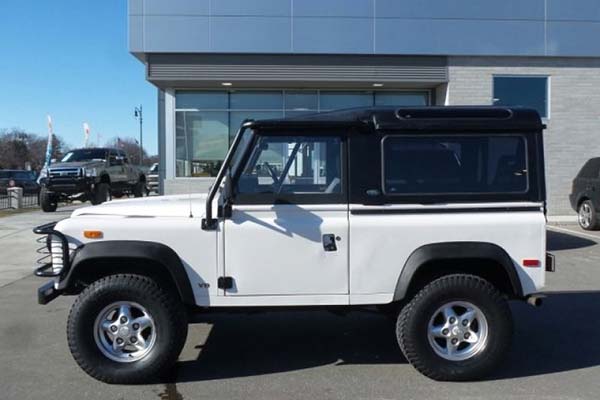 1994 Land Rover Defender 90 – $64,500
The Land Rover Defender 90 is rare, regardless of transmission. Land Rover only sold the "North American Specification" Defender 90 models in North America for four model years — 1993, 1994, 1995 and 1997 — and the first three came only with a manual transmission. "NAS" Defender models have gone up in value in recent years, and this particular 1994 example is offered by Suburban Ford in Ferndale, Michigan, for $64,500, reflecting that price increase.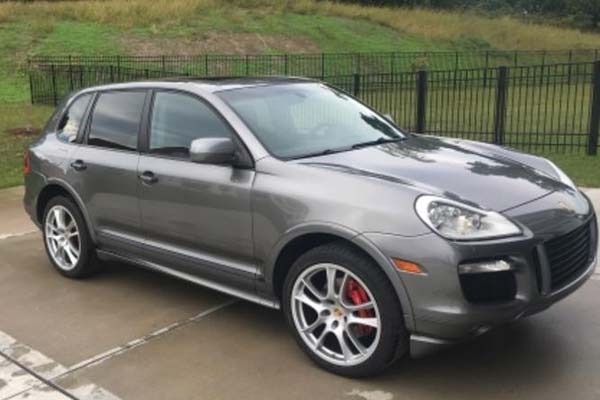 2009 Porsche Cayenne GTS – $39,750
Although it's rare for any SUV to have a manual transmission, it's especially rare to see three pedals in a luxury SUV. The Porsche Cayenne was offered with a manual until 2013 — and while the vast majority of manual Cayenne models were powered by a V6, Porsche also built a small number of high-performance, V8-powered, manual transmission Cayenne GTS models in the late 2000s. This is a good example of a stick-shift Cayenne GTS, and it's the only one on Autotrader — and it's offered by a private seller in Warrendale, Pennsylvania, for $39,750.
This particular era of Toyota 4Runner is very uncommon to find with a manual transmission — and yet, here one is. This is a 2000 4Runner with a V6 engine, 4-wheel drive, and a manual transmission, which is a very difficult combination to find — but one that can be very desirable to the right buyer. It's also in nice shape with no unwanted modifications, and it's currently offered by Pre-Owned Cars in Glendale, California, in the Los Angeles area, for $14,995.
MORE FROM OVERSTEER:
Video | Here's Why the McLaren Senna Is Worth $1.8 Million
Video | Here's Why I'm Already Selling My 1976 Cadillac Eldorado
Autotrader Find: 1999 Rolls-Royce Silver Seraph With 157,000 Miles