We often discuss depreciation here on Oversteer, largely because many of us prefer letting someone else take the initial depreciation hit before we swoop in and make our purchase. But while I'm starting to prefer lightly used cars with warranties, people who buy used cars at the very bottom of the depreciation curve can get a lot of car for not that much money -- and, if they buy a used luxury car, they can look pretty cool while they're doing it. It's a good strategy -- assuming you can afford to repair and maintain the car long after the warranty period has expired. Here are a few examples of heavily depreciated used luxury cars that'll make you look rich, largely because nobody knows they're so cheap.
2004 Audi A8L -- $7,999
Although this Audi A8 is more than a decade old, this body style still manages to look fairly recent -- likely a result of its handsome lines, which were futuristic at the time, and its huge chrome wheels. Offered by Northwest Motorsport in the Seattle area, this A8 certainly doesn't offer the equipment of a new model -- but it's still surprisingly well-equipped, and loaded with a lot more features than any $7,999 vehicle should reasonably have. Of course, it's also covered 137,000 miles, so you'll also have to factor in potential repair bills.
2003 Maserati Spyder -- $17,900
The Maserati Spyder is still a gorgeous car, even 14 years later -- but persistent issues with reliability and other ownership costs, along with a highly questionable transmission, have substantially hampered values. This 2003 Spyder is offered by Bill Fitts Auto Sales in Little Rock, Arkansas, for just $17,900 -- Honda Fit money -- and that's well within the going rate for these Spyders. Nonetheless, if you get a Maserati Spyder, most people just see the Maserati badge on the front and the back -- and they'll never know you spent less than a base-level Honda Civic costs.
2007 Mercedes-Benz S550 -- $18,995
I still remember when this body style of Mercedes-Benz S-Class first went on sale for the 2007 model year. The previous body style, which it replaced, had a ho-hum design and was already declining quickly in value; the new one was an amazing breath of fresh air that made it seem like the beauty and excellence was back in the Mercedes lineup. Back then, these S-Classes cost $100,000 or more -- but now, you can get one a lot cheaper. This 2007 S550 is offered by Luxury Auto Sales in Columbus, Ohio, with 83,000 miles for just $18,995 -- and it's merely one of many for sale on Autotrader with similar asking prices.
2003 Mercedes-Benz SL500 -- $17,995
The 2003 Mercedes-Benz SL500 was one of the first convertibles with a retractable hardtop -- and back in 2003, it was considered high-tech, ultra-cool and hard to find. That's no longer the case, as SL models from the early to mid-2000s are now well under $20,000. This one looks to be in pretty nice shape, and it's offered for $17,995 by Boomer's Trucks and SUVs in Longwood, Florida, near Orlando. It even boasts a well-kept exterior and interior -- and the moment you drop that hardtop, everyone will think you paid a lot more than $17,995.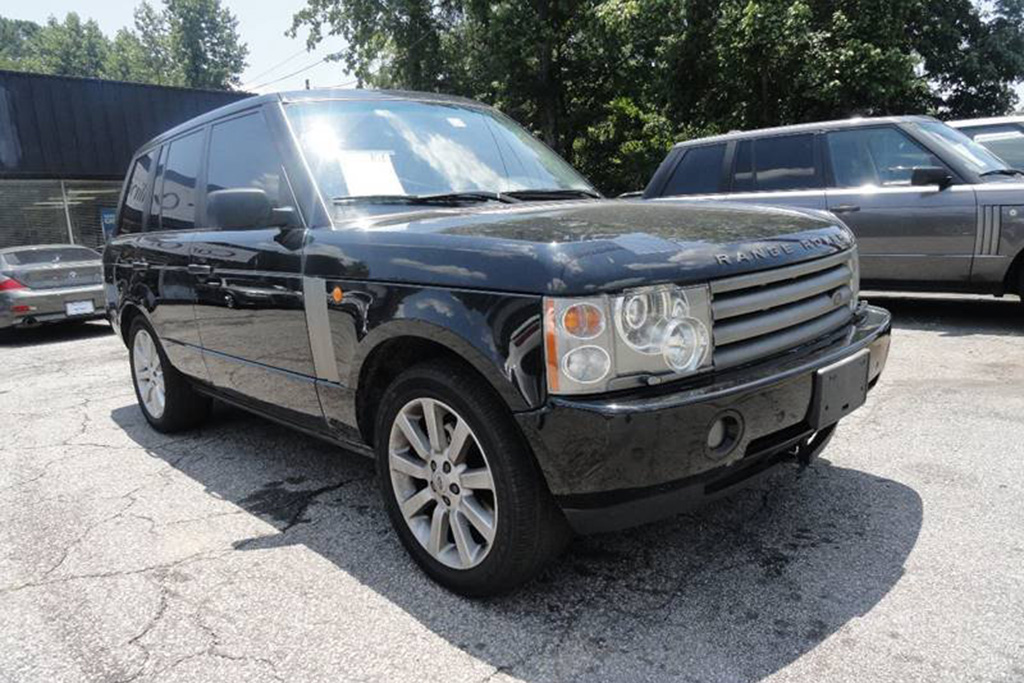 2003 Range Rover -- $7,999
Ahh, the Range Rover. I personally own a 2006 model -- and while it's had some issues, it has never really stranded me. More importantly, when it's working right, driving it is the greatest feeling in the world. The interior is comfortable, quiet and still luxurious -- even 14 years after this one came out. Offered for just $7,999 by Car Online in the Atlanta area, this Range Rover has covered 101,000 miles -- but most people will assume it's a lot more valuable than it actually is.
1988 Rolls-Royce Silver Spur -- $23,250
The Rolls-Royce Silver Spur is quite possibly the king of looking rich for not that much money. This one's available for $23,250 from a private seller in Omaha -- and even though it's over 20 years old, and even though it's covered nearly 100,000 miles, and even though it costs the same as a new Sentra, most people would still assume you've got a lot of money if you rolled up in this thing. And they might be right, as maintaining and repairing an old Rolls-Royce is no picnic. But if you spend even just a moment inside that ultra-quiet interior, you might decide it's worth it.
MORE FROM OVERSTEER:
I Bought the Most Hated BMW in the United States
Here's Why the 2017 Audi R8 V10 Plus Costs $200,000 (Or More)
6 Ultra-Rare Certified Pre-Owned Cars For Sale on Autotrader