If you're looking for a nice, older Subaru model, here are five great ones. All five of these Subaru models are surprisingly well preserved, giving you a nice look back at the world of Subaru from years ago — in various different forms.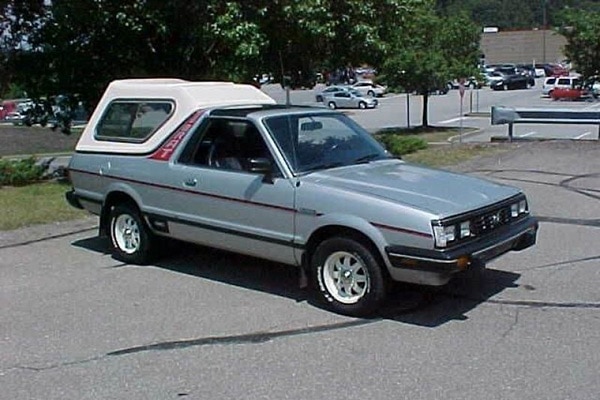 The Subaru Brat — actually "BRAT", since it was an acronym for Bi-drive Recreational All-terrain Transport — is an unusual find today, and an odd example of Subaru models from years earlier, back before the company became what it is now. The BRAT is an all-wheel drive pickup truck with rear-facing seats, and it's hard to find them at all — let alone in such nice condition, with just 49,000 miles. This BRAT is offered by North Hills Auto Mall in Pittsburgh, Pennsylvania for $14,999.
2000 Subaru Impreza RS Sedan – $7,800
It's almost impossible to find a well-kept Impreza RS from this era, but this particular vehicle is exactly that. This is a 2000 Impreza RS, finished in red with a gray interior, and it's beautifully well-kept, with no apparent modifications or other issues. Better yet, it uses the sought-after manual transmission. It's currently offered by 411 Carline in the Minneapolis area with 90,000 miles for just $7,800.
This Subaru Legacy wagon is a right-hand drive example, as it's a former postal vehicle — with U.S. mail exterior magnets included, should the next owner want to use it for that purpose. Finished in green with a black interior, it's traveled just 47,000 miles — it must not have been a very long mail route — and it's currently offered by a private seller in Graham, Washington, south of Seattle, for $8,500.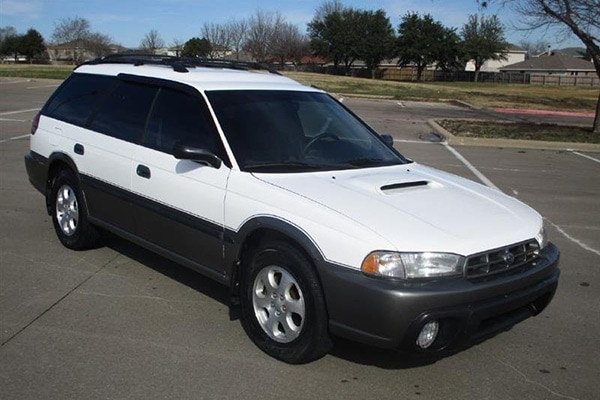 Although most Subaru Outback models were used up during years spent as family transporters, some were preserved — and this 1999 model is an example of that. It's covered just 96,000 miles in its life — and while there are no interior photos included in this ad, the exterior looks great. This Outback has a 4-speed automatic transmission and it's offered by Auto Paradise of Texas in the Dallas area for just $5,988.
The Subaru SVX is the weirdest Subaru ever — and one glance at it shows you why. The windows are absolutely bizarre, with tiny roll-down windows in the midst of a larger overall glass canopy. The SVX was also weird due to its market positioning: while we now think of Subaru as a brand that makes reliable, practical family cars, here was a luxury grand touring Subaru coupe. This one is in especially nice shape, with just 58,000 miles and a brilliantly-preserved interior, and it's offered by a private seller in Ellsworth, Maine, for $16,000.
MORE FROM OVERSTEER:
Here's Why the Koenigsegg Agera RS Is Worth $10 Million
I Bought the Most Unreliable BMW Ever Made
Autotrader Find: 1990 Subaru Legacy With a Landau Roof