If you fear that parking a Chevrolet Corvette in your driveway is a bank account-draining exercise, think again. Though the "cheapest" example of any car on the market is often best left to YouTubers with easy access to talented mechanics who boast uncanny wizardry, a Corvette can actually be a reasonable car to own and maintain — at least by sports car standards.
The cheapest way into a 'Vette is to grab a C4 model, the fourth-generation cars built between the 1984 and 1996 model years. Chevy built these cars for more than a dozen years without any dramatic styling changes, but with updates almost annually. Earlier models offered tepid performance, while those that rolled off the assembly line toward the end of production have no problem keeping up with today's high-performance sports cars.
Around 360,000 C4 Corvettes were built during that time, which means parts availability is impressive for most versions. You may struggle to find certain trim pieces, especially for earlier cars, but overall the Corvette offers a staggering amount of flash and go for the money.
With a $7,000 or less budget, we used the Autotrader search engine to look at all Corvettes currently offered, sorted with the cheapest models first. Here's a look at the five least-expensive Corvettes currently on Autotrader, not including those models that appear to need a substantial amount of crash- or natural disaster-related repairs.
1. 1984 Chevrolet Corvette Coupe: $3,599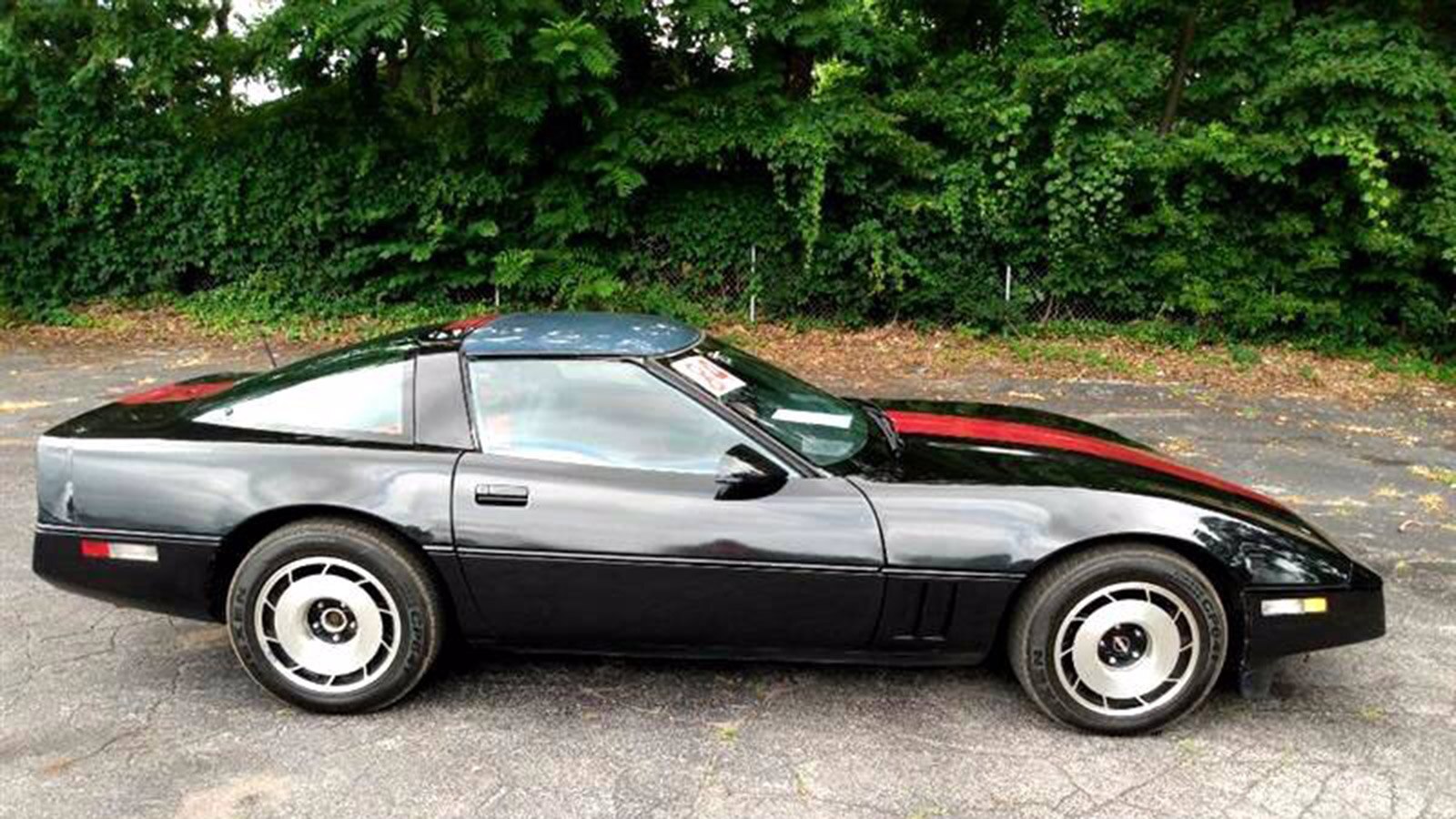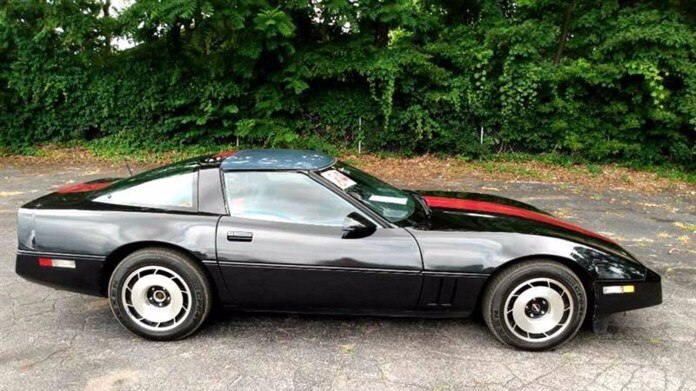 Yes, just $3,600 can buy you into the world of C4 Corvette style. This black first-year C4 at a used car dealer on the outskirts of South Bend, Indiana, does not at first glance look like a cheap sports car. Its black paint shows plenty of shine, and the added red stripes are a nifty touch. It retains stock 16-inch wheels, which are a rad glimpse into another era entirely, and they even appear to wear decent tires. Sure, there's a blue removable roof rather than a color-matched black one, and a previous owner's decision to add "Class of '84" graphics to the rear panel may not appeal to, say, someone who graduated any other year.
The red cabin features black vinyl on stock seats, a non-original touch that doesn't offend. An aftermarket CD player with auxiliary input brings at least a portion of the driving experience into the 21st century. Those wild backlit gauges are still there, though.
The '84 Vette was the only C4 with the original L-83 V8 featuring tricky Cross-Fire fuel injection. A 4-speed automatic transmission doesn't exactly make the most of the engine's power, but at just $3,599, we can't ask for too much. See Chevrolet Corvette models for sale
2. 1986 Chevrolet Corvette Coupe: $6,489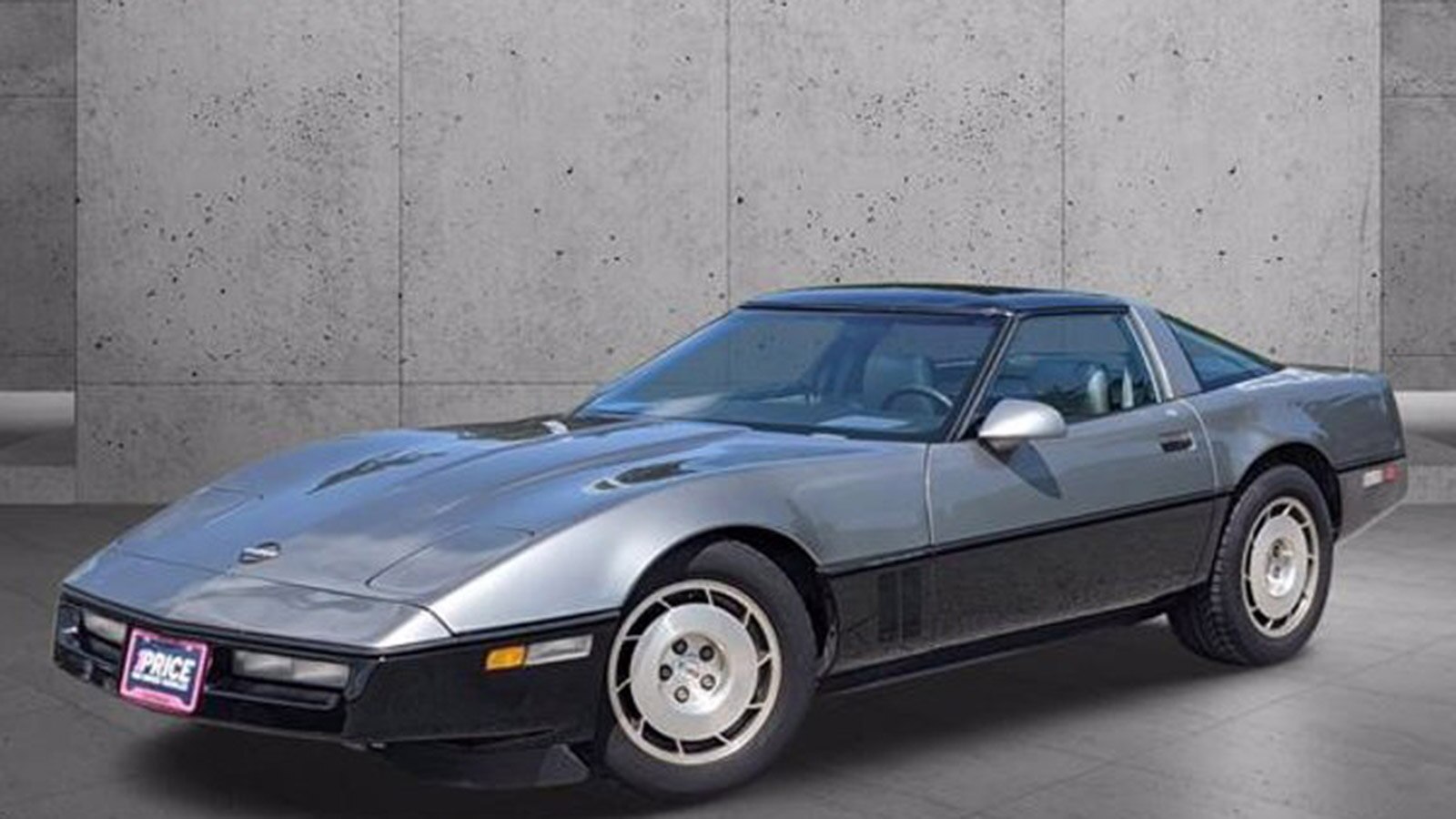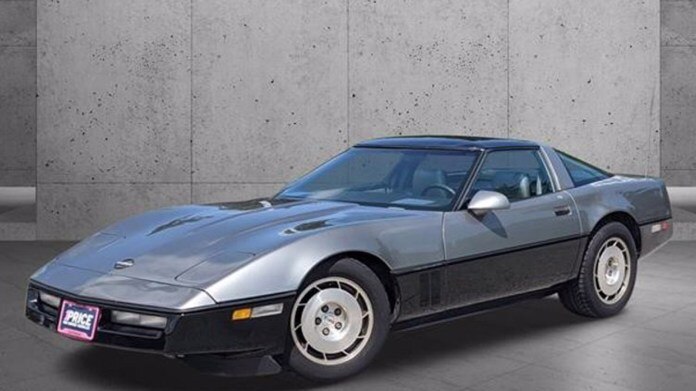 You'll have to nearly double your budget to find the next-cheapest Corvette on Autotrader, but it looks to be worth the extra coin. Showing just 66,000 or so miles, this two-tone gray 1986 benefits from an updated V8 with a more reliable fuel injection system and a 230-horsepower rating.
It has an automatic transmission, but that may actually be preferable in a Corvette from this era. At the time, Chevy was doing its best to keep fuel economy low — as demanded by the Environmental Protection Agency (EPA). The manual gearbox was a 4-speed with a switch on the gear lever to activate overdrive from any of the three highest gears keeping engine revs — and thus fuel consumption — low. While an interesting piece of tech for the era, the Doug Nash-designed, Borg Warner-built gearbox has a few die-hard fans and far more detractors.
Hey, this one's a 4-speed automatic.
The 2-tone paint job looks oh-so-period, and it works well with what looks to be a preserved gray leather interior updated only with a somewhat more modern stereo. This one's at Ford dealer in the Cleveland area, so take a trip by the Rock and Roll Hall of Fame after collecting your 'Vette. You owe it to the 'Vette as much as you do to yourself, after all. See Chevrolet Corvette models for sale
3. 1987 Chevrolet Corvette Coupe: $6,795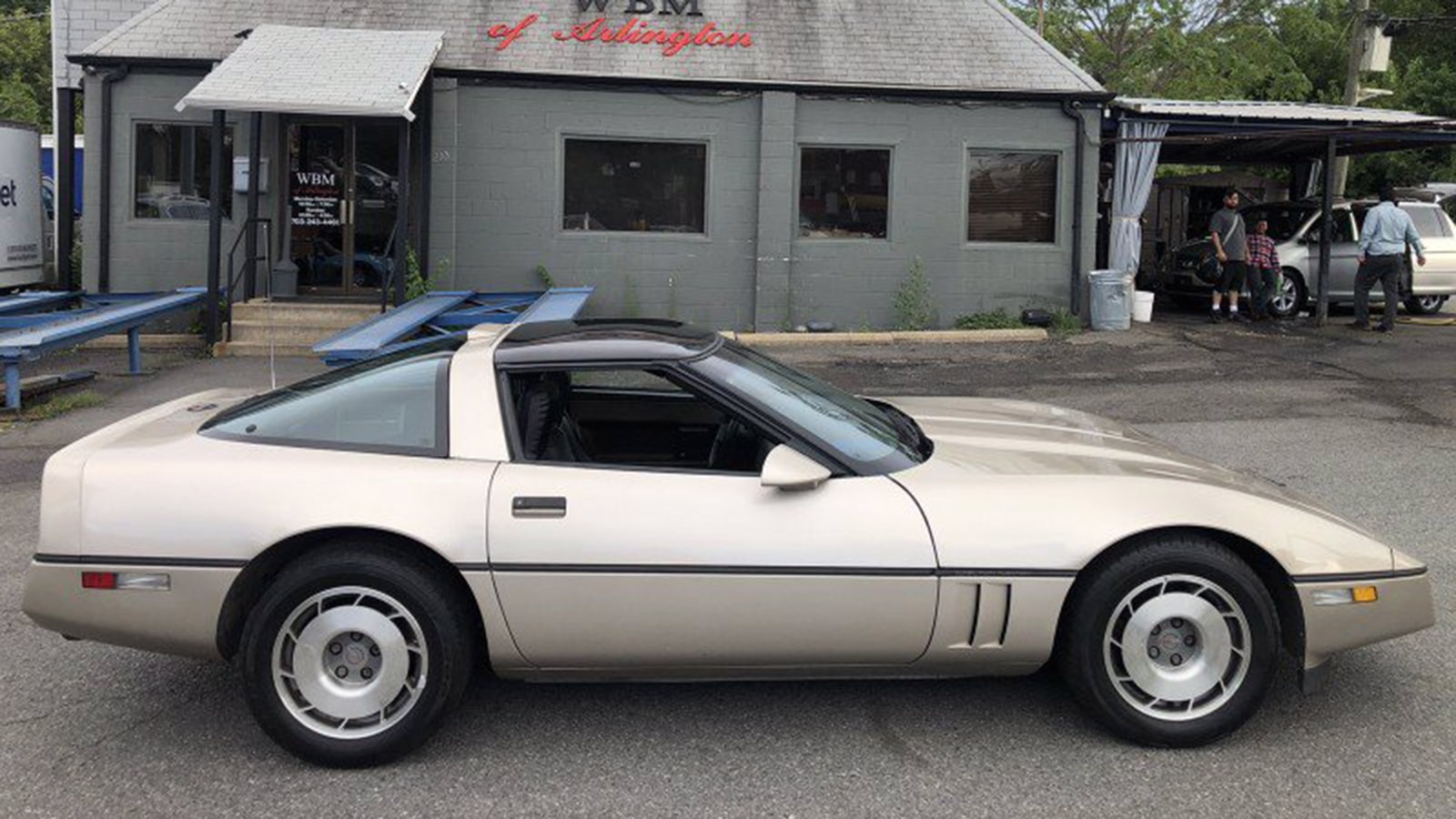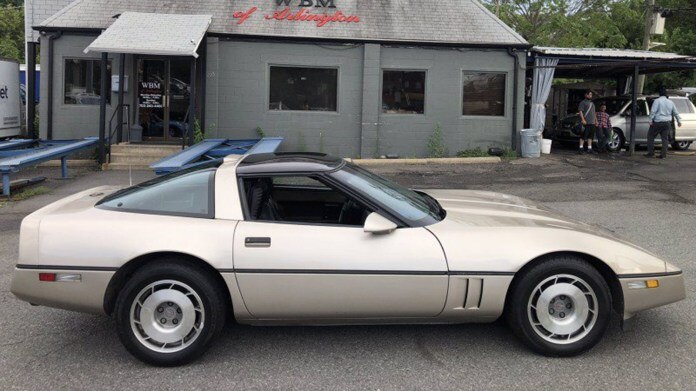 But you say that you must have a manual transmission? Enter this beige '87 Coupe, with reupholstered seats and that crazy gearbox. Literal gearheads will enjoy putting the manual through its paces; lifting off the throttle automatically induces the overdrive when it's been selected.
With 115,000 miles, this C4 looks a lot nicer than its odometer suggests. Its brown interior looks all stock aside from its redone seats. You'll even find a correct tape player and a clear roof panel to let the stars in at night (or the sun during the day, so consider wearing a hat). If this one piques your interest, you'll find it at a used car dealer in Virginia just over the Potomac River from Washington, D.C. See Chevrolet Corvette models for sale
4. 1986 Chevrolet Corvette Convertible: $6,900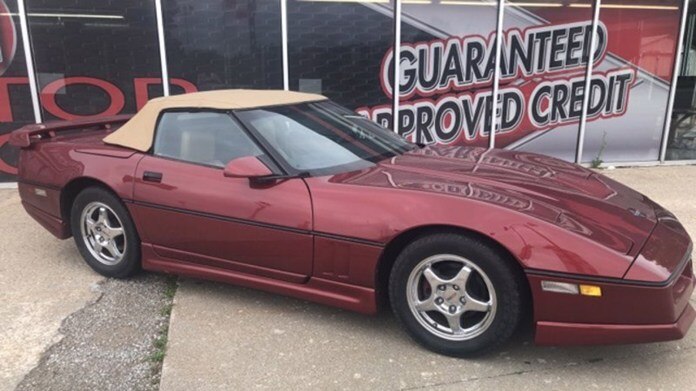 The droptop was back for 1986 after a decade-plus absence when most automakers feared safety legislation would spell an end to open-top motoring. That didn't happen, so in 1986 Chevrolet brought back the Corvette convertible. It was largely identical to the coupe, which also happened to see some mechanical improvements that year.
Chevy sold around 7,300 Corvette Convertibles for 1986, including this burgundy one currently offered at a used car dealer in St. Joseph, Missouri, for just $6,900. This one drips with period-correct charm (and hopefully not period-correct oil), including a body kit with a rear spoiler. Later Corvette chrome wheels look pretty good, as does that tan leather interior with the 4+3 manual transmission. Some interior trim has been refinished to match the exterior, an easy enough item to repaint on a sunny weekend afternoon. See Chevrolet Corvette models for sale
5. 1997 Chevrolet Corvette Coupe $7,000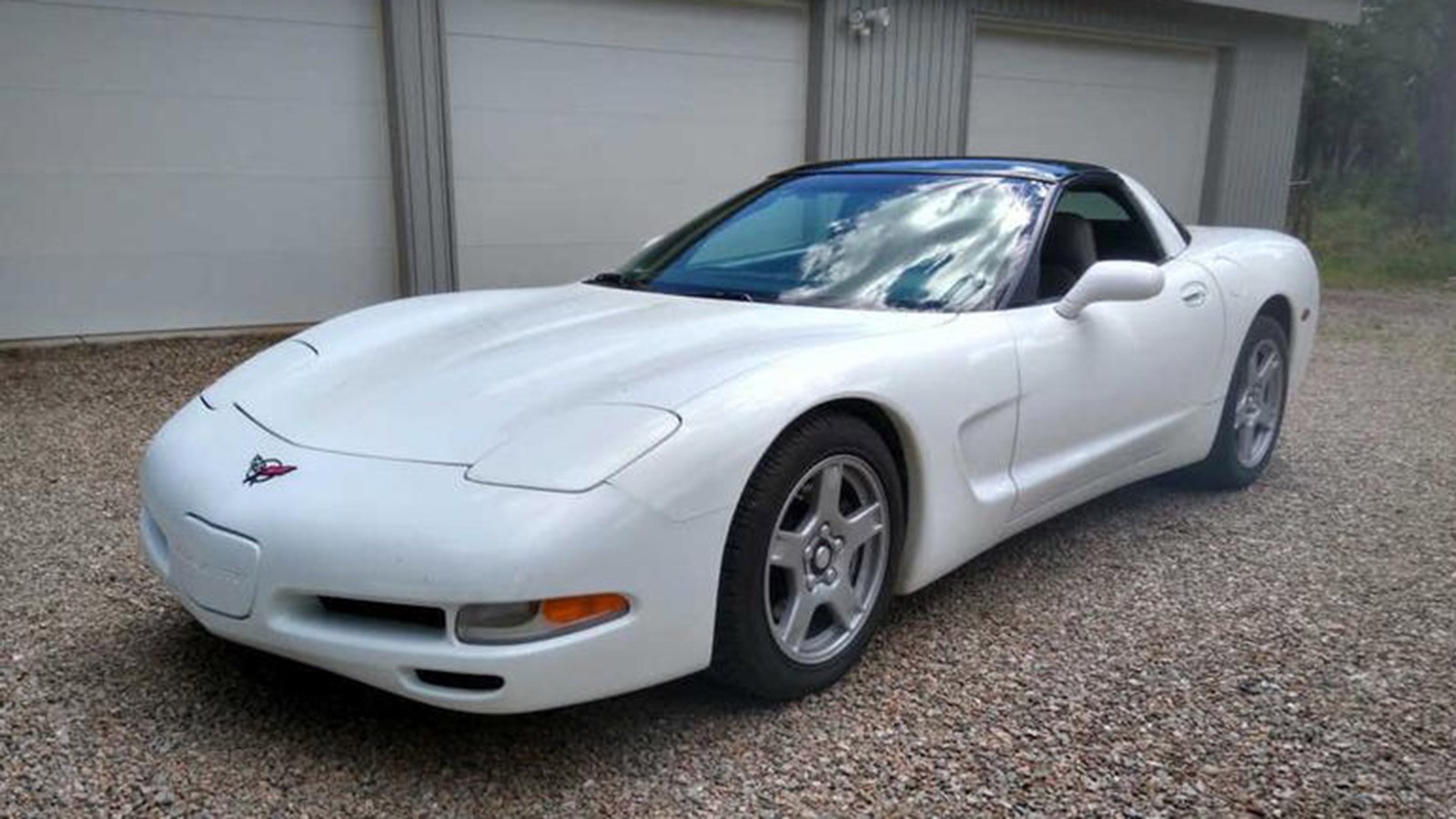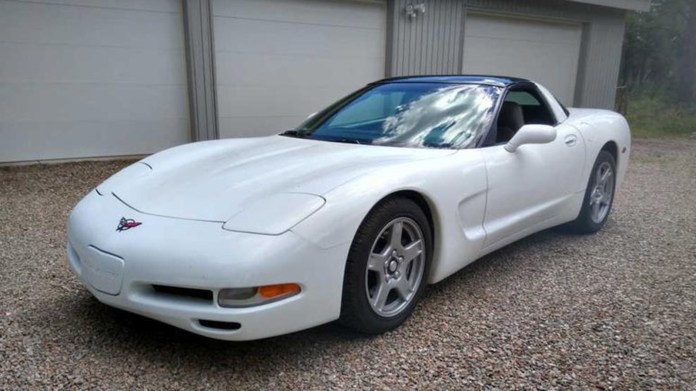 OK, we're cheating a little here. There are a few cheap Corvettes between the 1986 convertible and the 1997 coupe here, but the price difference is barely more than a tank of fuel. The fifth-generation Corvette was not a huge stylistic departure from its predecessor, but there were major changes underneath. The new LS-1 V8 put out 345 hp, and the transmission — now a transaxle — was located at the rear for better balance.
The C5 'Vette was the best-handling model yet, and its fuel economy was also terrific for a sports car. First-year production was relatively light as Chevy geared up for some 1998 tweaks.
As the seller of this white first-year example in New Mexico points out, these Corvettes make great daily drivers. This one has over 215,000 miles on its odometer, which you'd hardly know from the apparent condition in the photos. The automatic transmission here isn't ideal from an enthusiast's perspective, but it definitely makes commuting easier. See Chevrolet Corvette models for sale
More Corvette from Oversteer:
Best Used Sports Car Bargain: The Chevrolet Corvette C4
Autotrader Find: C5 Corvette With C1-Inspired Body