With a number of new Jeep vehicles revealed over the past few months and more on the way, the company's lineup has suddenly gotten a little more complicated. While Jeep had previously been without a 3-row model, it now offers — depending on how you look at it — as many as three, with more on the way.
I've seen a lot of confusion online about the hierarchy of Jeep's new lineup, so I thought I'd run through it here, covering the segment each vehicle competes in, along with its competitors from Ford and General Motors. That last bit is important because with these new additions, Jeep is now almost perfectly aligned with its U.S.-competitors when it comes to SUVs.
The new vehicles in Jeep's lineup are all on the larger side, so that'll be our primary focus. But while we're here, let's touch on the entirety of the brand's lineup, starting with the smallest vehicle and working our way up to the biggest.
Jeep Renegade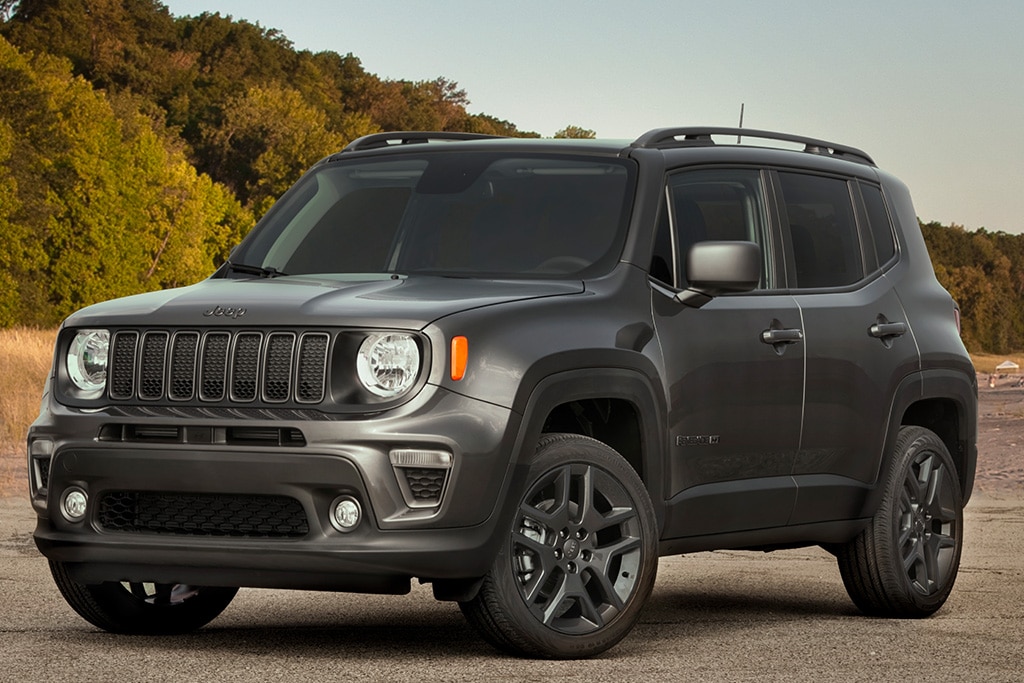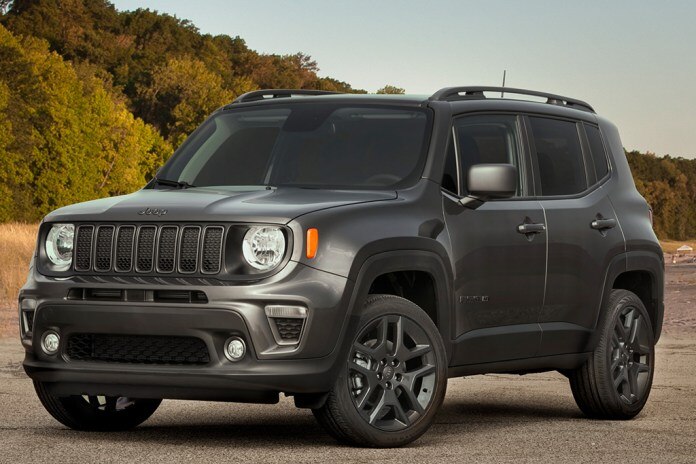 Jeep offers two SUVs that fit into the "subcompact" segment. The smaller of the two is the Renegade. One of the smallest SUVs you'll find, the Renegade is positioned alongside small SUVs like the Ford EcoSport and Chevrolet Trax. While no vehicle in this segment is going to knock your socks off, the Renegade is probably the most compelling of these three, as the EcoSport and Trax were designed primarily for foreign markets. Find a Jeep Renegade for sale
Jeep Compass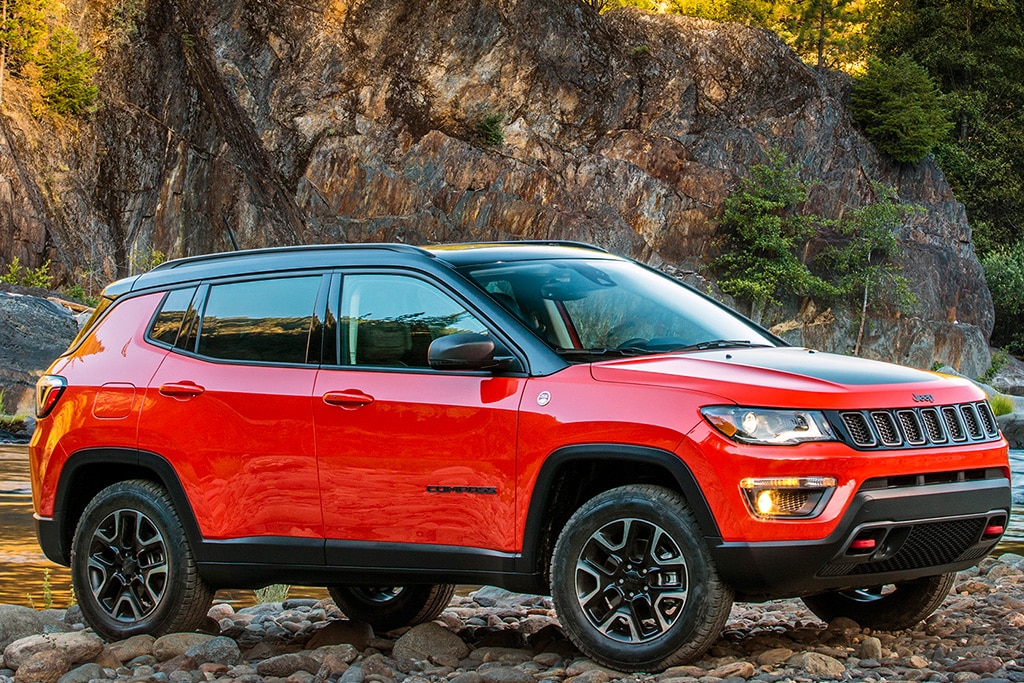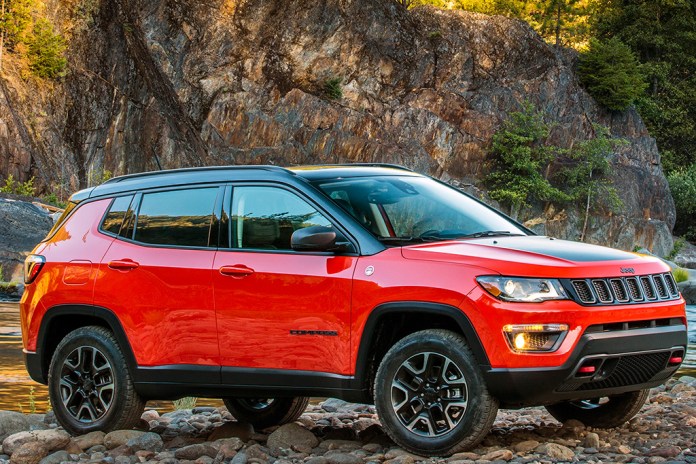 The larger of Jeep's two "subcompacts," the Compass is actually built on an enlarged version of the Renegade's platform. But thanks to efficient packaging, the Compass actually offers more cargo volume than the supposedly-larger Cherokee. U.S. competitors to the Compass are the Chevrolet Trailblazer and, to a degree, the new Ford Bronco Sport. Find a Jeep Compass for sale
Jeep Cherokee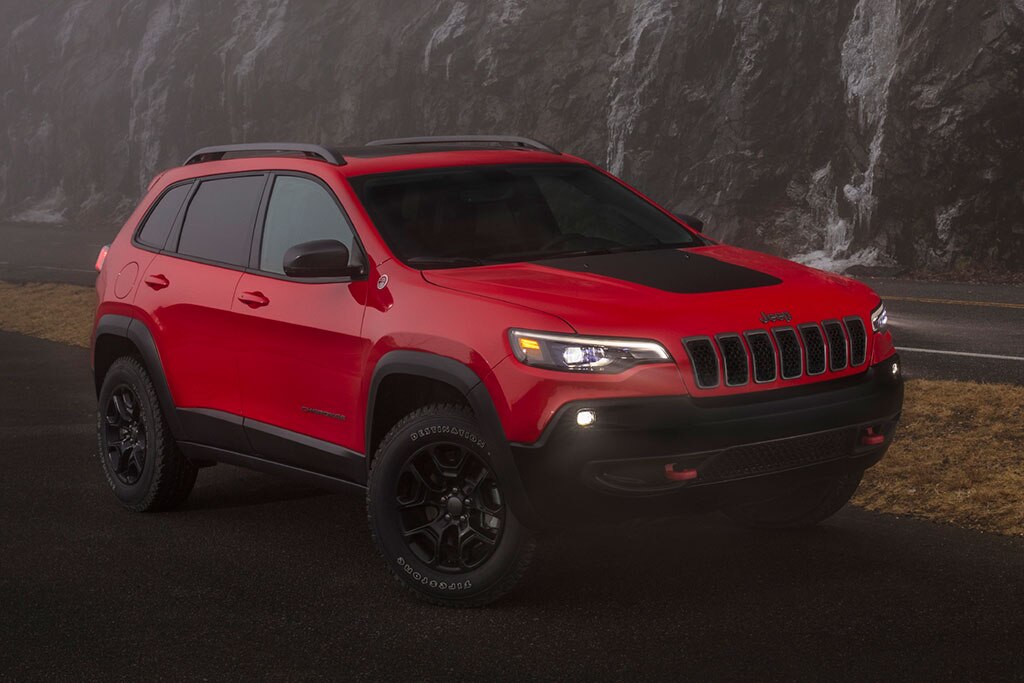 The Cherokee is considered a compact SUV. It's been around for some time in its current generation, having first gone on sale in 2014. While it's actually a little smaller than the Compass in terms of cargo volume, it still boasts a 2-inch advantage over its smaller sibling when it comes to second-row legroom while also offering a more refined interior overall. The Cherokee would count both the Ford Escape and Bronco Sport, along with the Chevrolet Equinox and GMC Terrain, as its competitors. Find a Jeep Cherokee for sale
Jeep Wrangler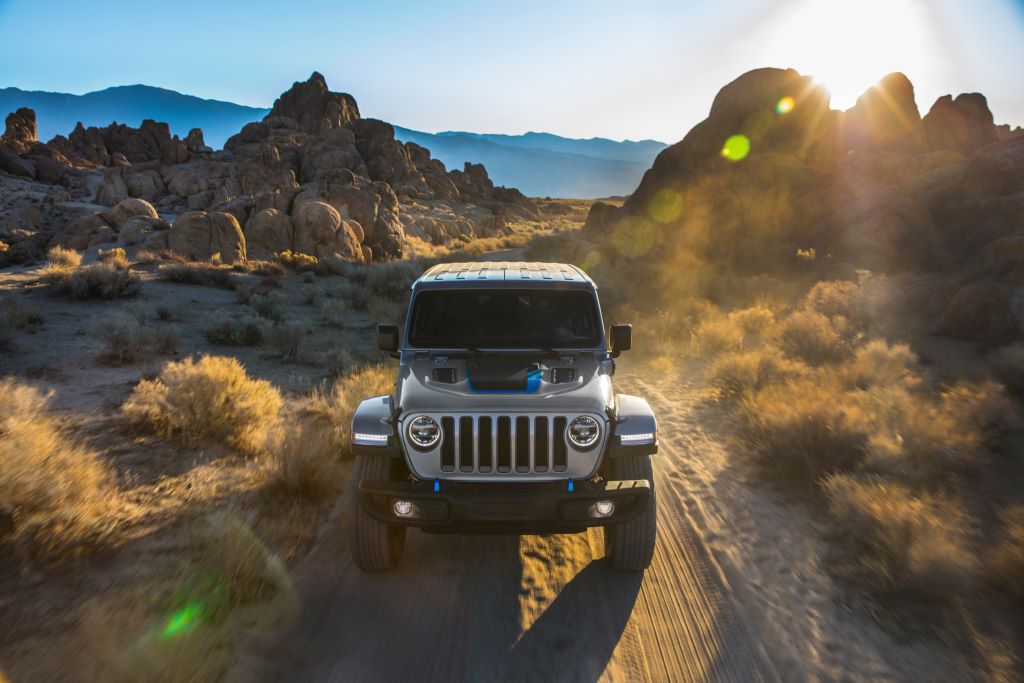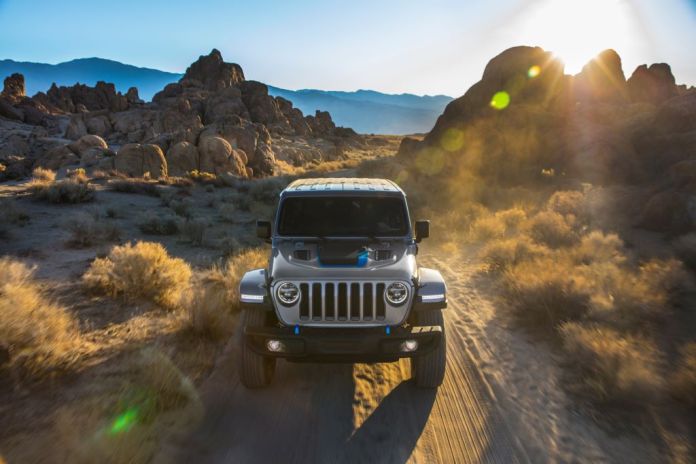 The Wrangler is a bit of an anomaly. While 20 years ago, it would've been classified simply as a "small SUV," I'm inclined to put it in the "specialty off-roader" category, which I just made up. This is because it rides on its own body-on-frame platform with solid front and rear axles, a standard 4-wheel-drive system, and has removable doors and roof. The Wrangler is made for going off-road, which means you make compromises when it comes to driving dynamics and efficiency. Today, just two, maybe three vehicles exist that would be considered Wrangler competitors. The new Ford Bronco is the most obvious one, while the Toyota 4Runner and low-spec versions of the Land Rover Defender are the only other two that come close. For reasons that continue to confound me, GM has no offering in this highly exciting segment. Find a Jeep Wrangler for sale
Jeep Gladiator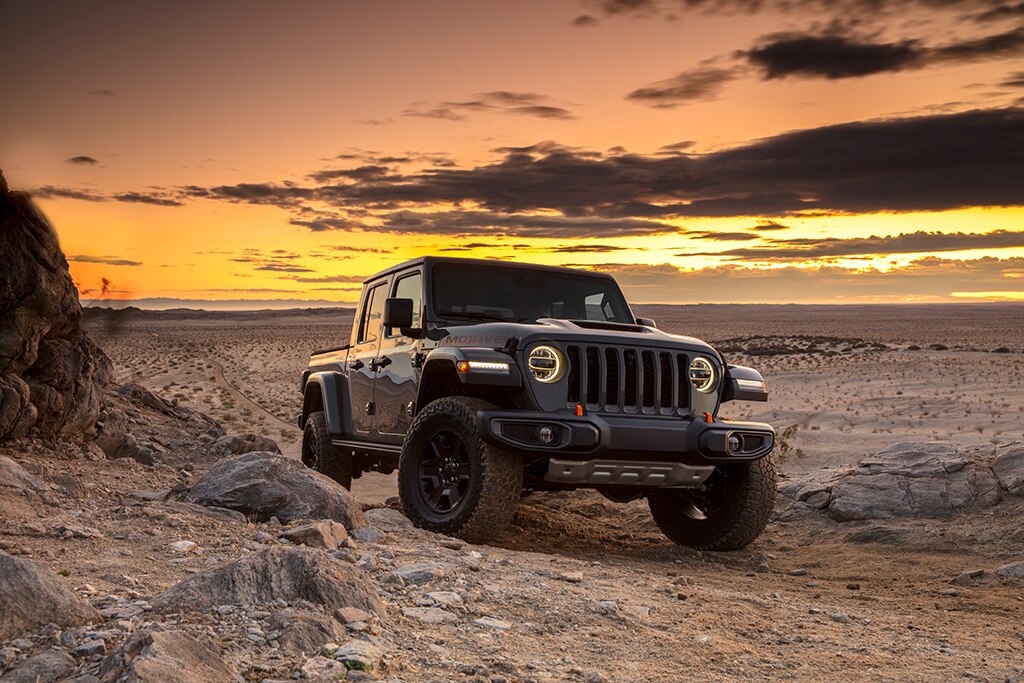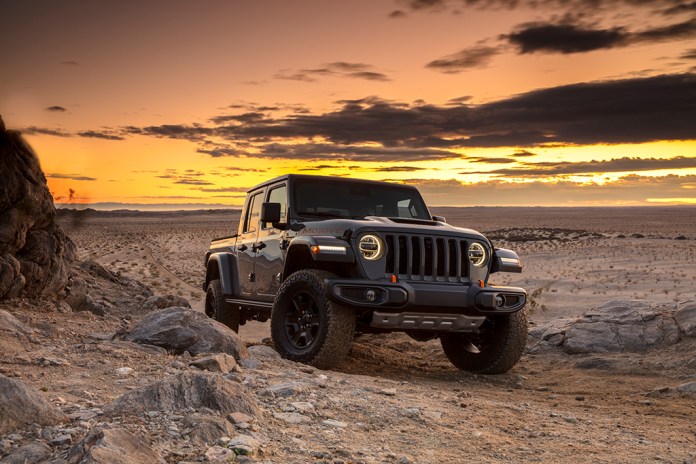 The Gladiator is a midsize pickup that shares as many of its parts as possible with the Wrangler. It competes with the Ford Ranger and Chevrolet Colorado, though that's really debatable, as its removable roof and doors, not to mention solid front axle, make it more of a novelty item in my eyes. That said, it can still do everything you'd ask of a midsize truck; it's just a little less comfortable day-to-day. Find a Jeep Gladiator for sale
Jeep Grand Cherokee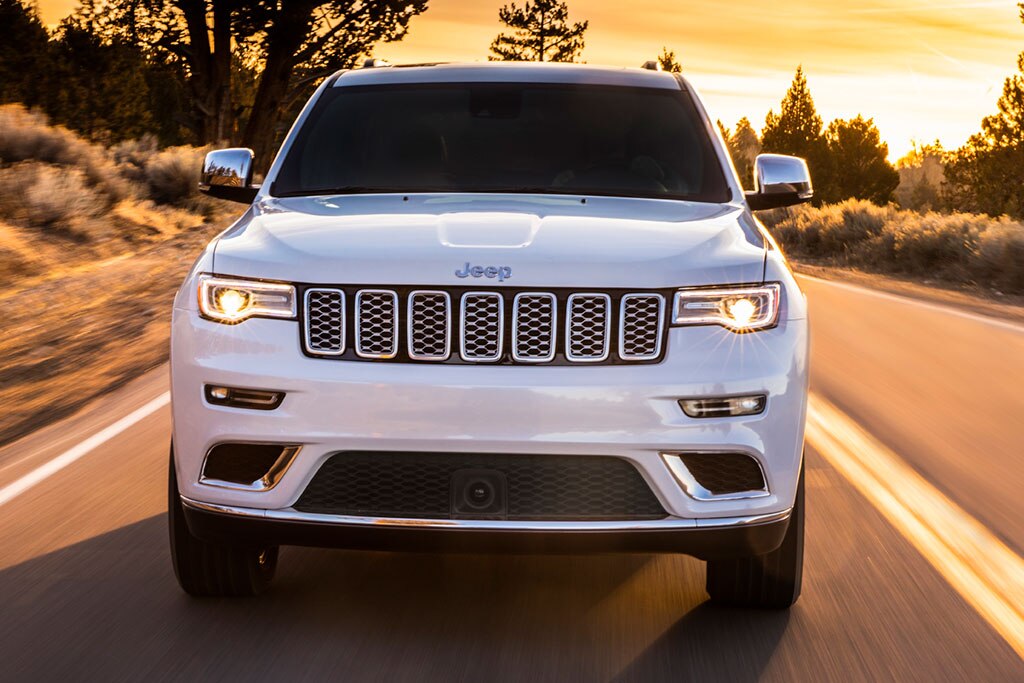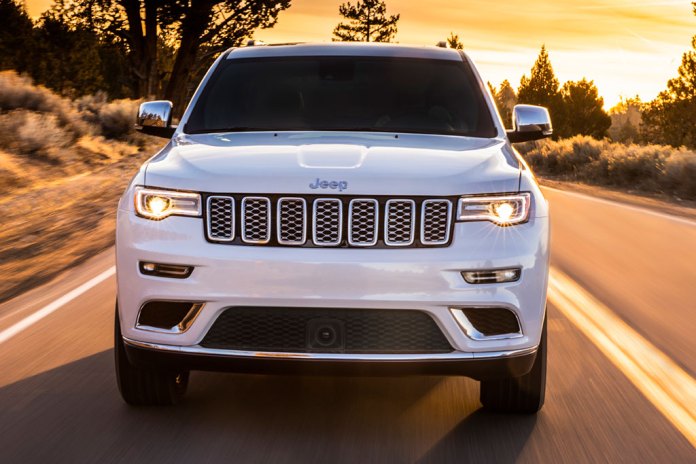 Moving into the larger vehicles in Jeep's lineup, the Grand Cherokee is arguably Jeep's second most well-known model after the Wrangler. It falls into the midsize SUV category, but I'll take that one step further and put it in the "midsize SUVs with two rows" category. Competitors from Ford and GM consist of the Ford Edge and Chevrolet Blazer, a seriously soft crossover the namesake of which should've been reserved for GM's non-existent Wrangler competitor, but that's a rant for a different time.
The Grand Cherokee has been on sale in its current body style for over a decade now and will be replaced by an all-new fifth-generation model for the 2022 model year. That new Grand Cherokee will spawn an elongated model, which we'll discuss next. Find a Jeep Grand Cherokee for sale
Jeep Grand Cherokee L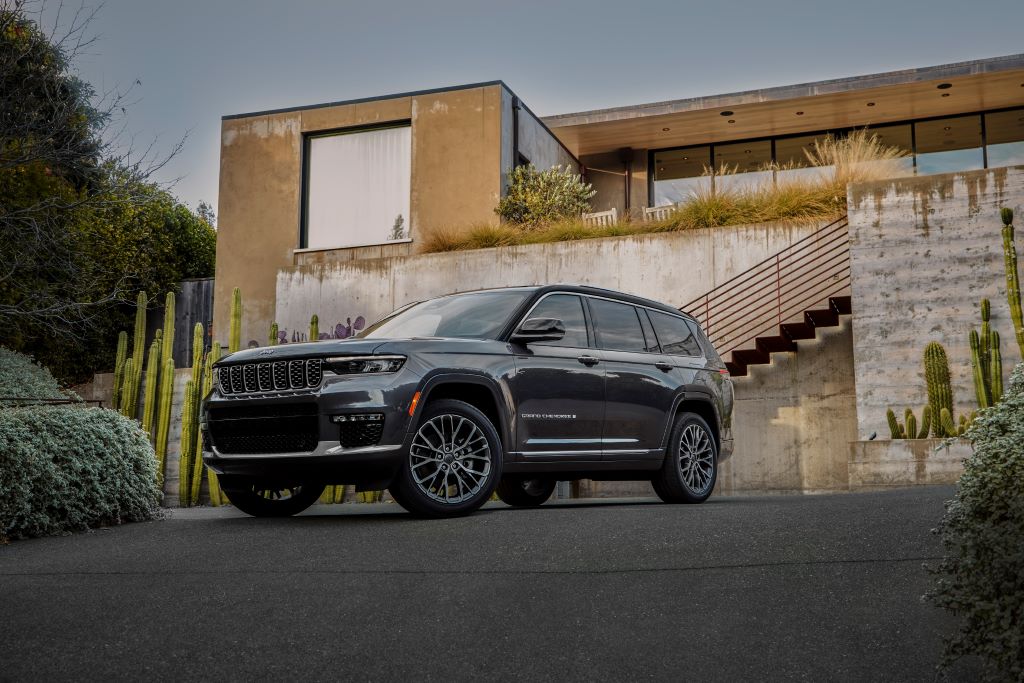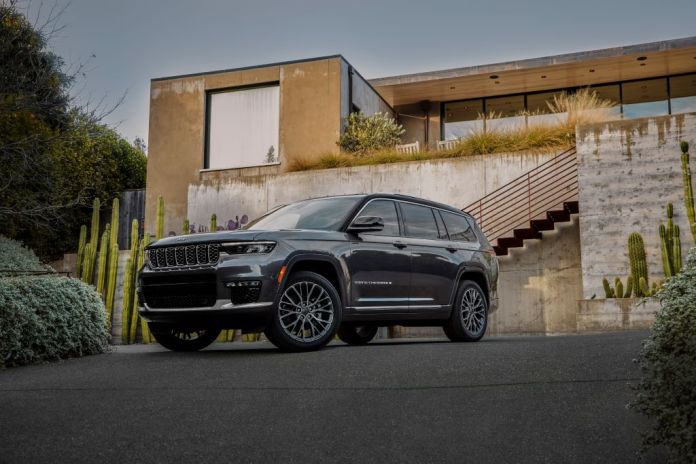 The Grand Cherokee L is the all-new 3-row Grand Cherokee. Not to be confused with the new Wagoneer family, which also offers three rows, the Grand Cherokee L is a 3-row unibody crossover and counts the Ford Explorer, Chevrolet Traverse, and GMC Acadia as its competitors.
Looking at the broader automotive landscape, Honda follows a similar formula with the Passport and Pilot as Jeep does with the new Grand Cherokee and Grand Cherokee L: Design a midsize crossover and offer it in both a sporty two-row and family-hauling three-row form factor. Find a Jeep Grand Cherokee L for sale
(Jeep) Wagoneer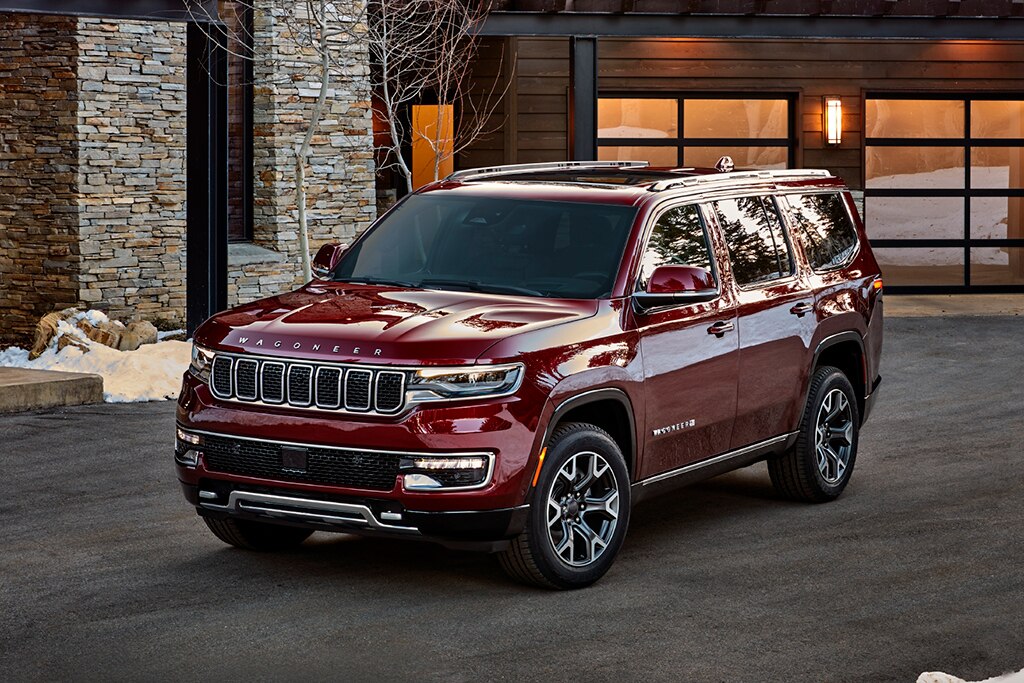 The Wagoneer is Jeep's all-new, full-size body-on-frame SUV. It rides on the same platform as the Ram 1500 pickup, and in its simplest form, competes with the Ford Expedition and Chevrolet Tahoe/GMC Yukon twins. We're putting "Jeep" in parenthesis here because Jeep has chosen to leave any J-e-e-p badges off its new line of full-size SUVs in an effort to create a new sub-brand, and would love it if you went along with the whole thing by just referring to this new SUV as simply "The Wagoneer." Whether you actually do that or not is up to you.
Either way, this vehicle fills a void that has existed in Jeep's lineup for decades. For almost 30 years, Ford and GM have offered full-size truck-based SUVs that sell in droves, and now Jeep, or rather parent company Stellantis, is in a position to grab a piece of that pie. As opposed to the new Grand Cherokee L, which, yes, also offers three rows, the Wagoneer is a *BIG* SUV and offers loads of room for up to eight passengers, ample cargo volume, and towing capacity that rivals that of a full-size truck. It's also available exclusively with V8 engines. Find a Wagoneer for sale
(Jeep) Wagoneer Long-Wheelbase
While it hasn't been revealed yet, Jeep has confirmed that it will be offering a long-wheelbase version of the new Wagoneer. But there's no reinventing of the wheel going on here; this is the same formula applied to the Ford Expedition XL and Chevrolet Suburban/GMC Yukon XL. We don't yet know what the long-wheelbase Wagoneer will be called, but rest assured it'll be something along the lines of "Wagoneer L."
(Jeep) Grand Wagoneer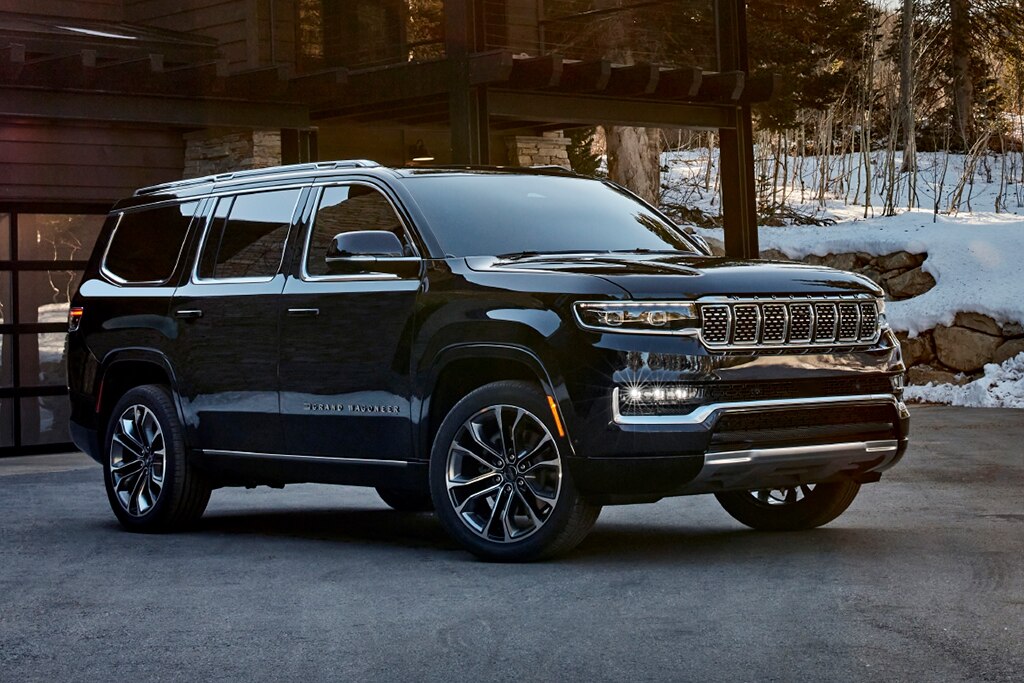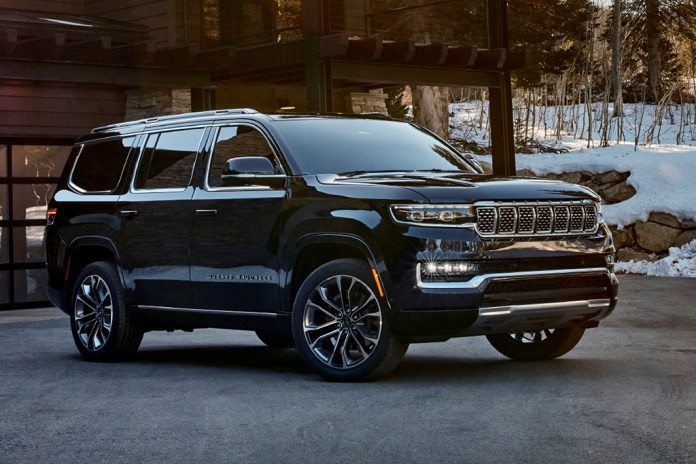 The Jeep Grand Wagoneer is the luxury version of the new Wagoneer. Take note — "Grand" here does not mean larger, but rather nicer. The Grand Wagoneer is arguably the most ambitious vehicle Jeep has ever built. Think of it as the answer to the Lincoln Navigator (a luxury take on the Expedition), Cadillac Escalade (a luxury take of the Tahoe and Yukon), and to a degree, Yukon Denali (a version of the Yukon with extra chrome and a nicer dashboard). Find a Grand Wagoneer for sale
(Jeep) Grand Wagoneer Long-Wheelbase
This should be pretty self-explanatory by now. While this isn't yet official, a long-wheelbase version of the luxury-oriented Grand Wagoneer will almost surely be offered. It will compete with, you guessed it, the long-wheelbase versions of the Navigator and Escalade, known as the Navigator L and Escalade ESV.