Genesis revealed the new G90 on Tuesday, a new version of the brand's flagship model. The new G90 is set to grace showrooms soon, though the automaker did not immediately say when it will go on sale.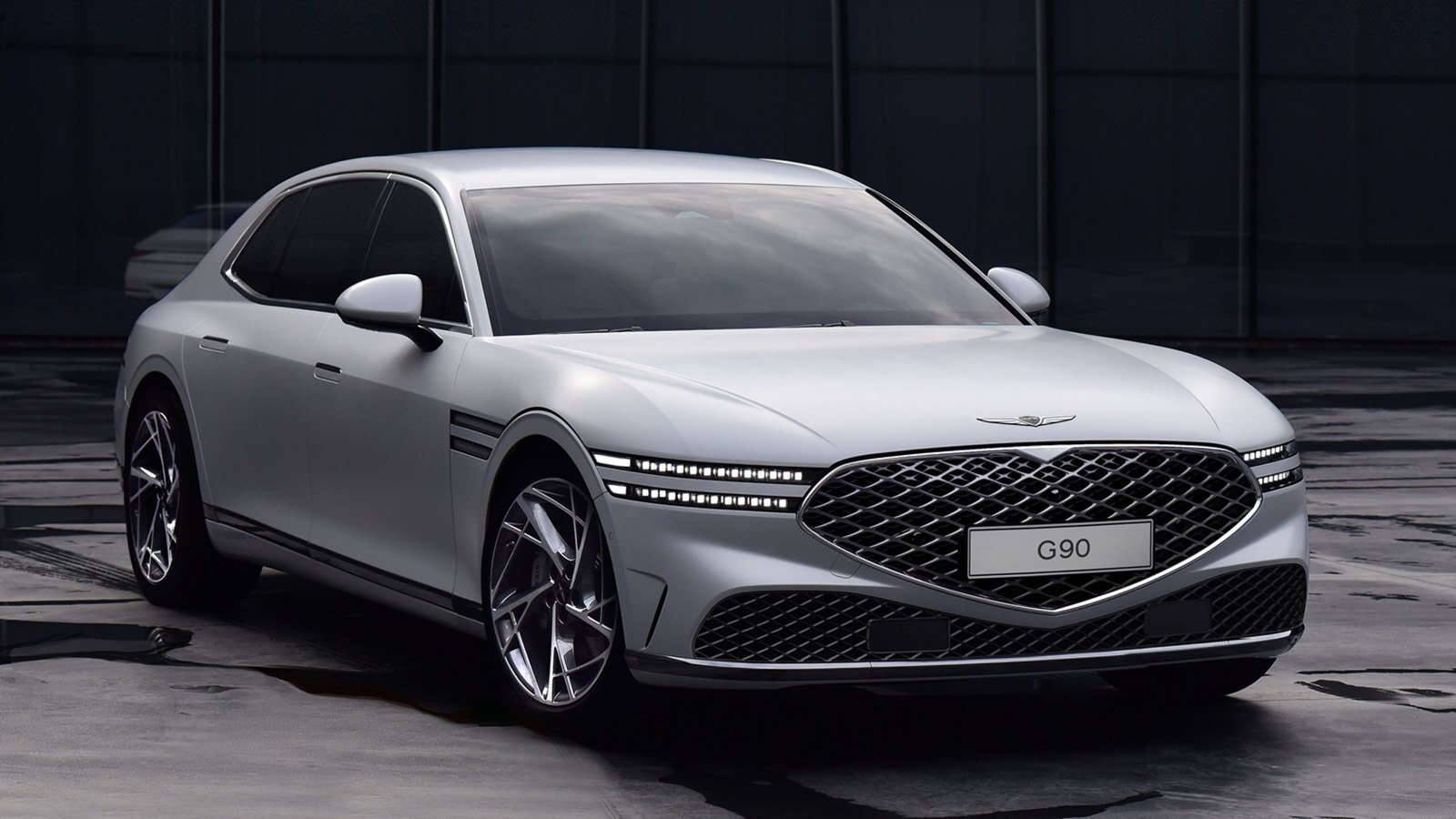 In contrast to the outgoing G90, the new model appears to have a sleek, lower roofline that gives it an almost retro silhouette. The sedan's wide, shield-like grille is flanked by thin strips of LED lighting, which wrap around the fenders nearly to the wheel openings and then continue as vent-like design elements all the way to the leading edge of the front doors.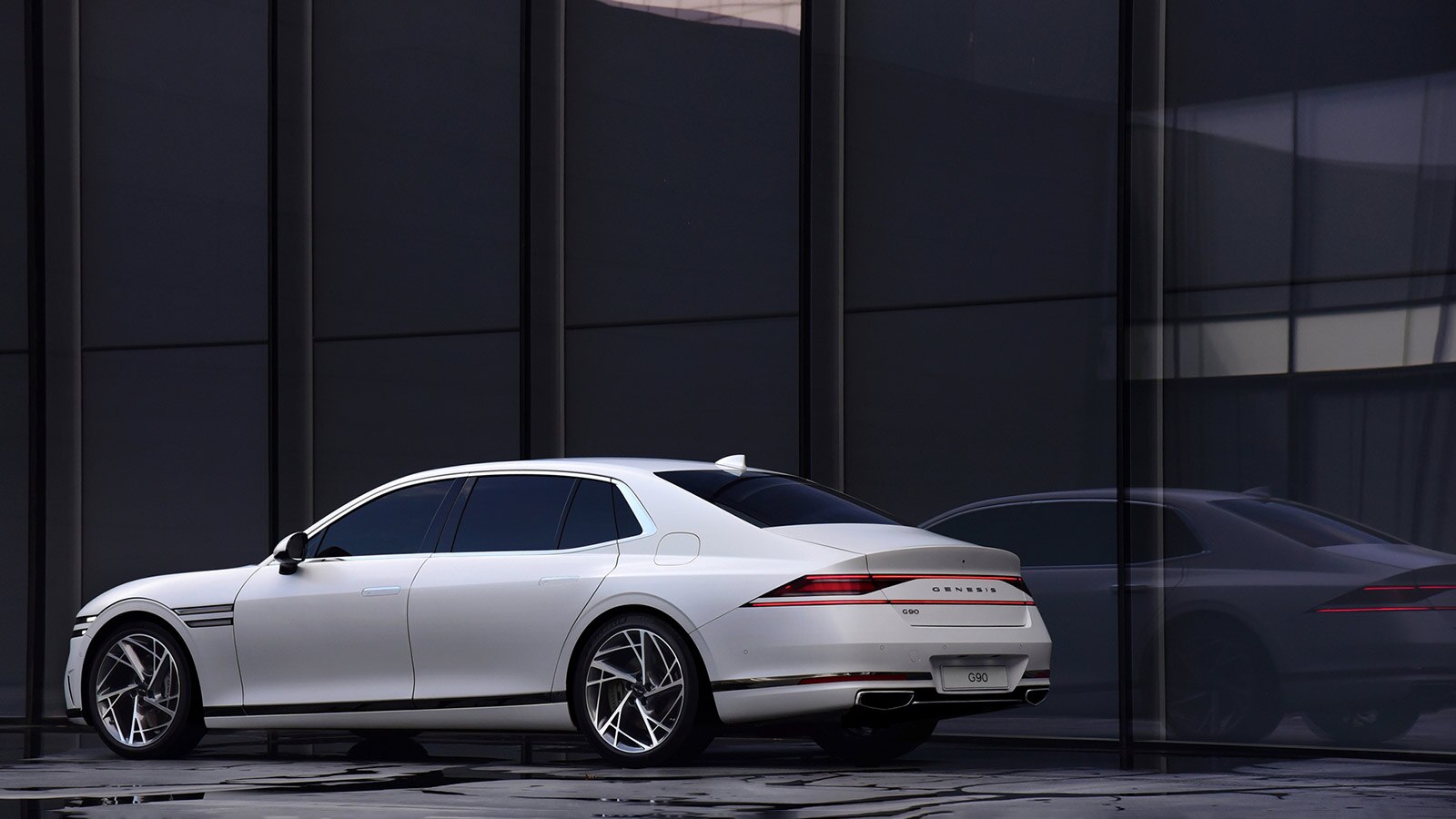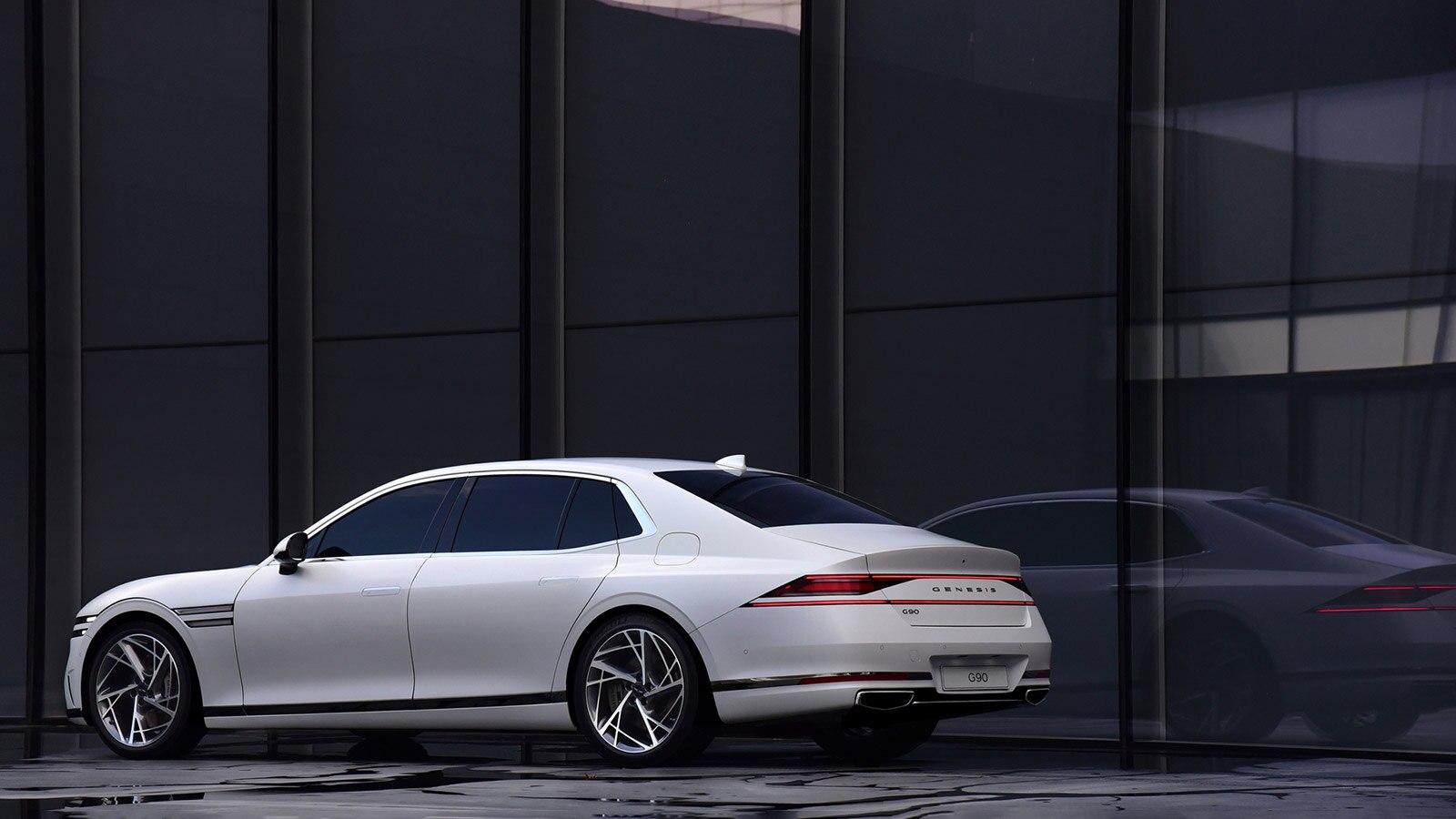 The car may have a low roof, but its beltline also appears relatively low, giving it an airy greenhouse. The rearmost roof pillar is narrow up top but broadens into the rear quarter panels, which have a flared look due to the low trunk lid. At the rear, narrow taillights echo (but don't imitate) lighting up front.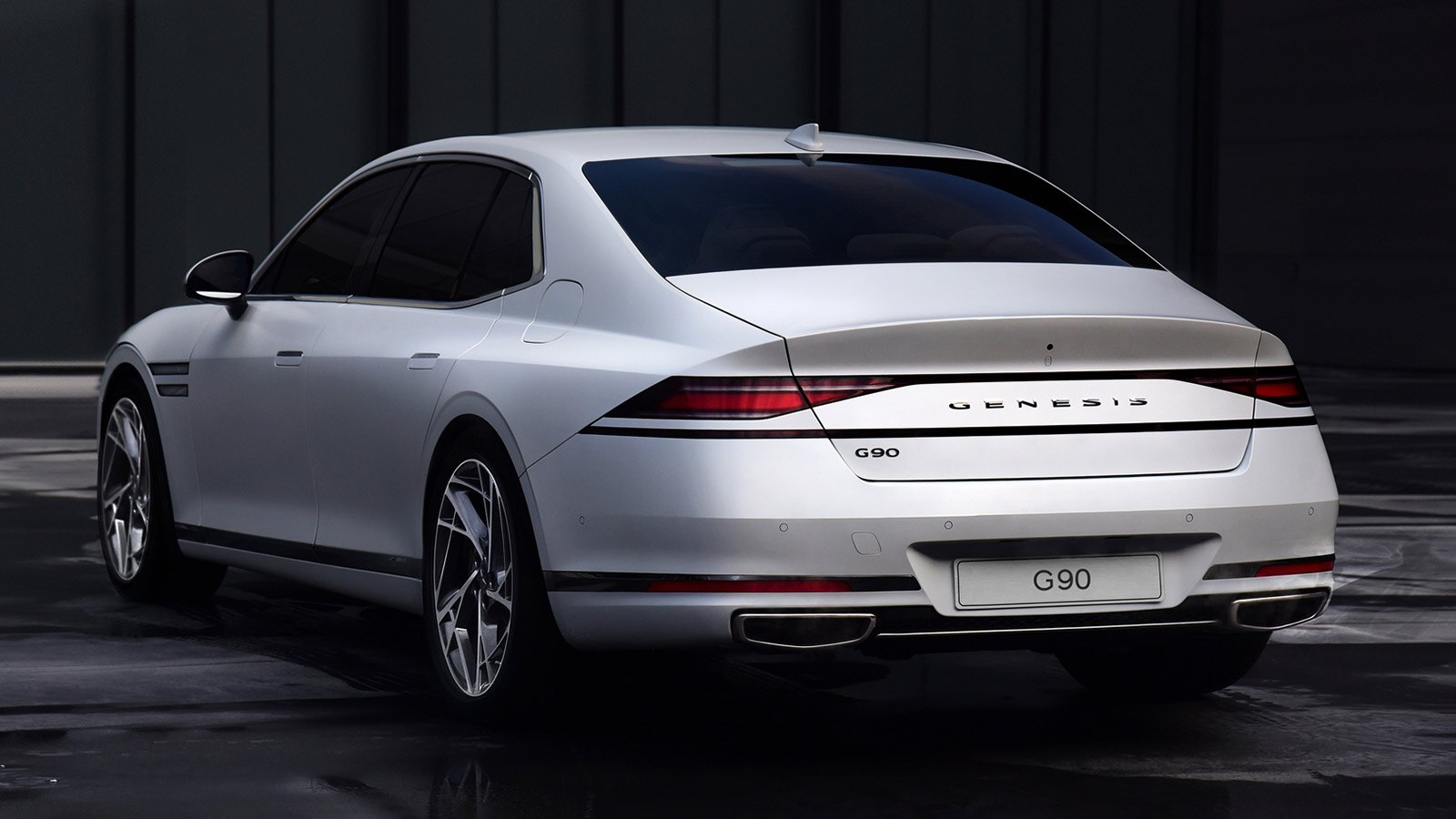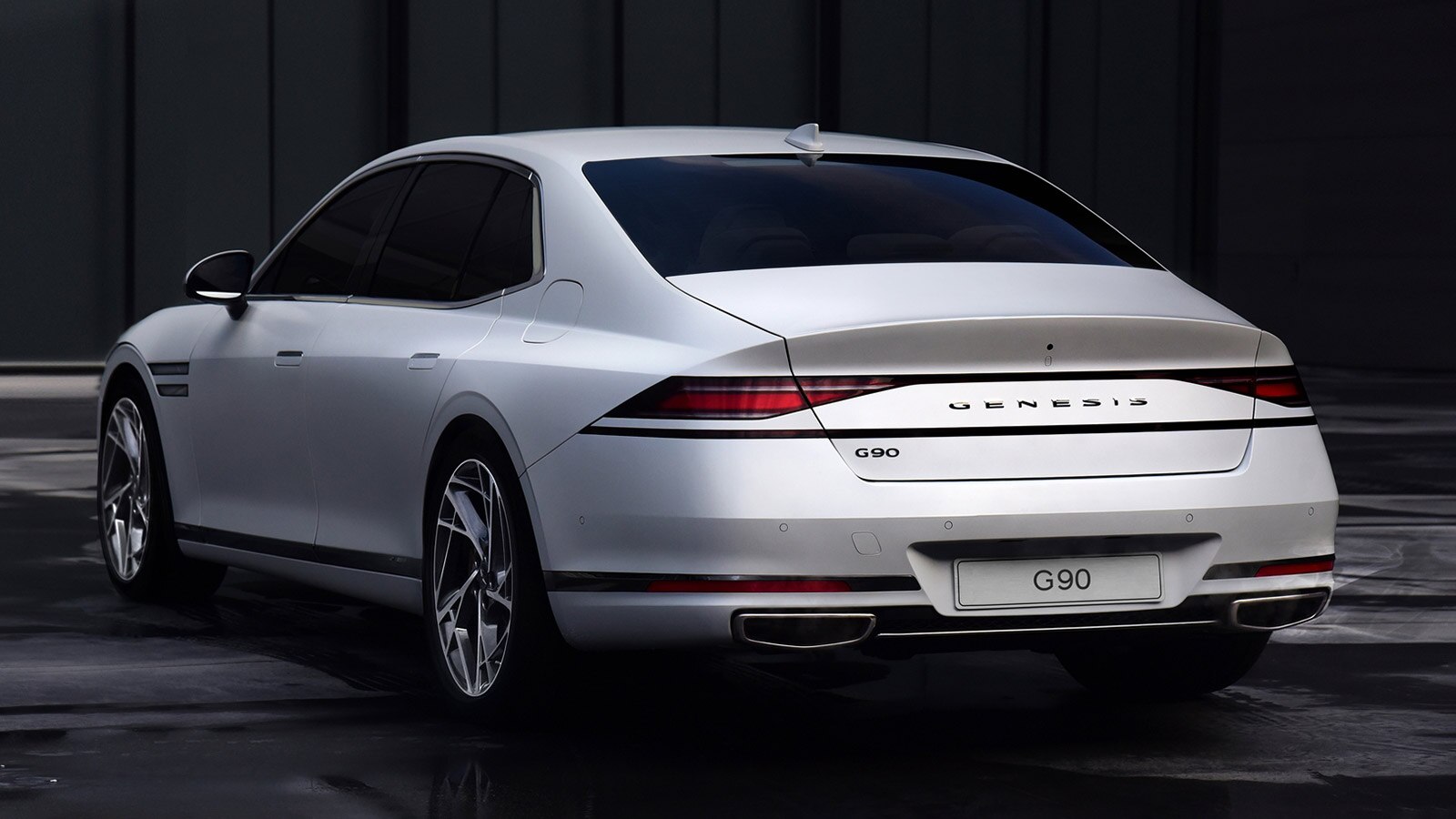 Genesis has not shown any photos of the car's interior, and the Hyundai luxury brand is keeping mum about powertrains. An electrified model is almost certain, though a fully electric version may have to wait until the new GV60 electric SUV goes on sale. See Genesis G90 models for sale