Since the TRD Pro trim line has been running rampant through Toyota's product line everyone has been itching for it to extend beyond the Tacoma, Tundra and 4Runner. Well that time is 2020 with the new Toyota Sequoia TRD Pro, but after spending time with a Toyota Sequoia Limited, I have to wonder, does it really need a TRD Pro model?
As you may already know, the name "TRD Pro" is meant to signify a full-on, business-only off-load trim level on a vehicle in Toyota's vehicle lineup. Vehicles like the Tacoma, Tundra and 4Runner have come equipped with such features as FOX shocks, TRD branded skid plates and even air intake snorkels.
Do you need things like that on your Sequoia?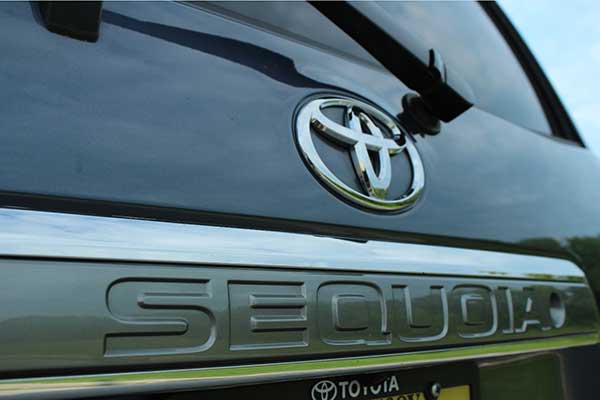 I drove the Sequoia shortly after spending time with the 4Runner TRD Pro, so these feelings of the TRD Pro trim were fresh in my head.
I think the best thing that a TRD Pro trim model could do for the Sequoia is that somehow the TRD Pro trim level multiplies how a Toyota holds value. There are TRD Pro models with 20,000-40,000 miles only a few grand less than a new model — buying a used TRD Pro might not save you that much money, as if a Toyota has problems holding value.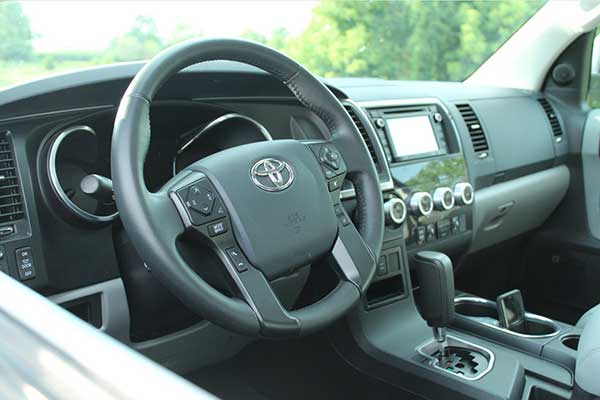 So what I am saying to start is not that the Sequoia is undeserving of a TRD Pro model due to it being a bad vehicle. Sure, it is old — the current model has been in production for over 10 years — but from the time I spent with it, it was pretty great. I just don't think many of them are off-roaded to need any sort of TRD Pro trim.
The Toyota Land Cruiser might be the king at the top of Toyota's SUV lineup, but in my eyes if you want the usability of the 4Runner and the power of the V8-equipped Tundra, the Sequoia is a great place to be.
Driving it around I felt like I ruled the road. The thing was massive, you could feel the weight on the road. I don't like that in a performance car, obviously, but in larger SUVs and trucks, I like to feel the weight of it. Speaking of being larger in trucks, the thing drives just like the Tundra it is based on — that is not a bad thing.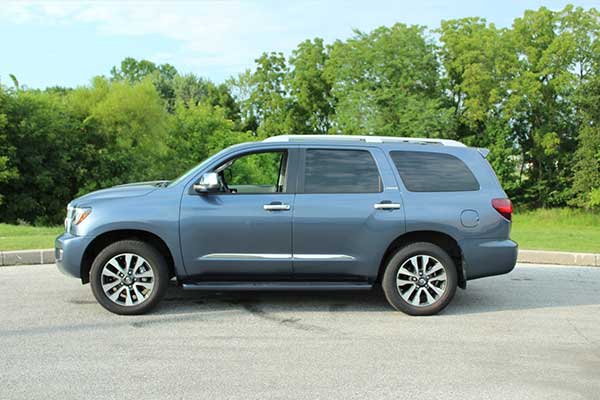 The thing has tons of room in the back. Fold the back-most seats down and you are back to that Tundra truck beds-worth of room.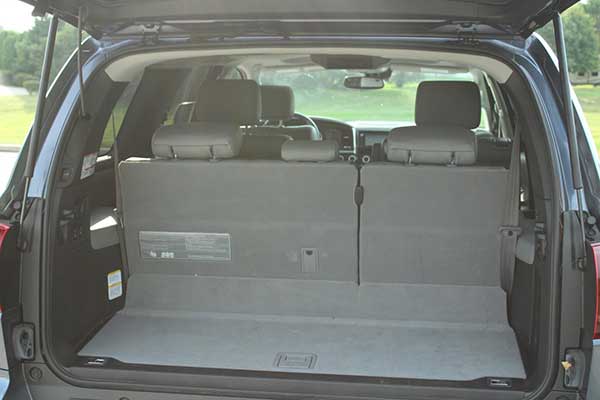 I could go on and on about the positives, but I will direct you to our review of the 2020 Sequoia. I simply want to relay the thought that it really doesn't need a TRD Pro model — many will say it does need a refresh. Your wallets say that thought may be wrong. You don't just hang around for over 10 years if no one is buying you.
I will break it down to one final thought. The Sequoia TRD Pro is good for the marketing materials, but a Limited will keep you happy and will be more than likely the one you see on the road.
Agree? Disagree? Think Toyota should make a Land Cruiser TRD Pro next? Let me know in the comments. Find a Toyota Sequoia for sale
For more of his automotive exploits, you can follow Danny on Instagram: @DKorecki and subscribe to his YouTube channel.
MORE FROM OVERSTEER
Video | I Bought a Ford Excursion, the Largest and Most Ridiculous SUV Ever
5 Used Off-Roaders With Locking Rear Differentials Currently For Sale on Autotrader
Autotrader Find: 725-Mile 1990 Chevrolet C1500 454 SS Pickup