On this edition of Seen on the Street in LA, we will take a look at vehicles powered by air-cooled engines – a once-popular but now obsolete engine format. Thanks to the warm, dry climate of Los Angeles that keeps rust at bay, many older vehicles are still on the road currently and worthy of our appreciation. Today's selections are interesting models of the once-popular engine format that all see regular use on the car-friendly streets of Los Angeles.
While modern automobiles sold today use liquid-cooled engines, air-cooling is a simpler process where vehicle movement aided by an external fan blows cool air onto the outside of the engine preventing overheating while operating. Air-cooled engines are durable and simple, although less refined than their modern counterparts. Widely used by Volkswagen and Porsche, it is also used in other popular vehicles such as the Citroën 2CV, Fiat 500, and throughout GM's sub-brand Corvair, which exclusively built rear-engined, air-cooled cars from 1959-1969.
Volkswagen Karmann-Ghia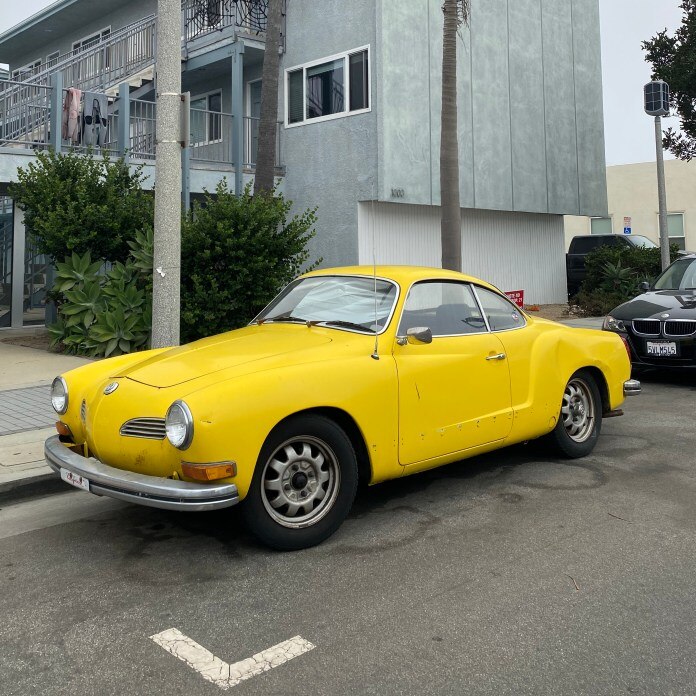 Built off of the success of the Volkswagen (Type 1) Beetle, the Karmann-Ghia is an upmarket version of the immensely popular people's car. The Karmann-Ghia is named after Karmann, the German coachbuilder responsible for its manufacture, and Ghia, the Italian design firm who penned its design. It was manufactured from 1955-1974 on the Volkswagen Beetle's underpinnings with a rear-mounted air-cooled flat-4 engine. Through its 19-year production, over 486,000 models were produced, making them an attainable classic car today. Find a Volkswagen for sale
Porsche 912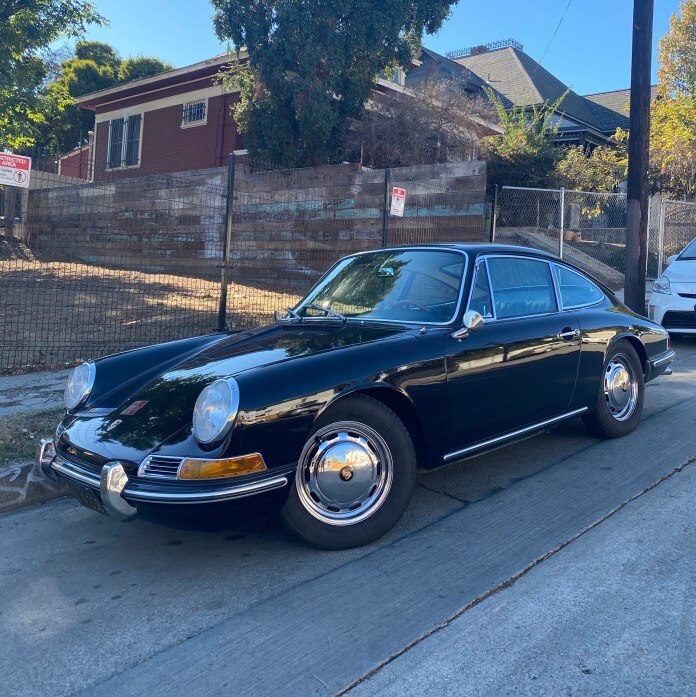 Built from 1965-1969, the Porsche 912 was the Stuttgart-based brand's first entry-level offering. Designed as a lower-cost version of the new at the time 911, the 912 is powered by a rear-mounted flat-4 from the Porsche 356, which was discontinued upon introduction of the flat-six powered 911. In four years of production, over 32,000 Porsche 912s were produced, proving demand for a low-cost sports car in Porsche's line-up. Find a Porsche for sale
Porsche 914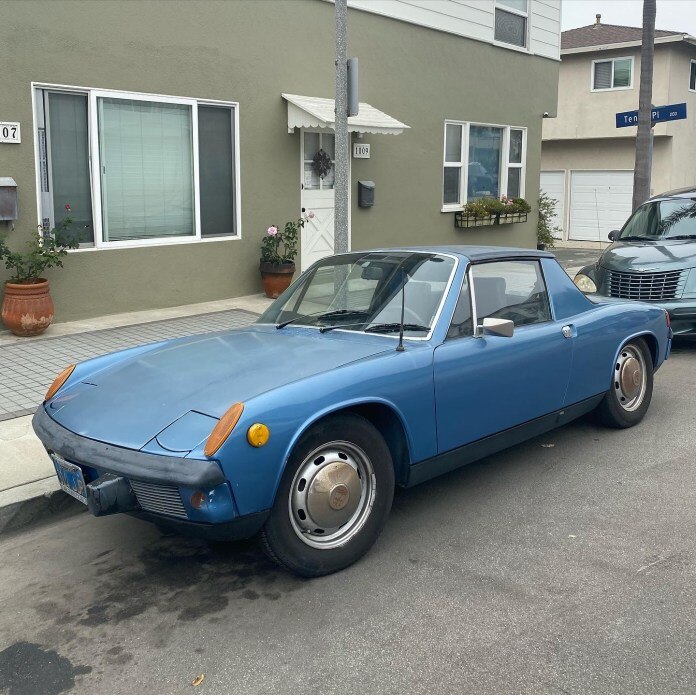 Designed as the successor to Porsche's entry-level 912, the Porsche 914 was a collaboration between Porsche and Volkswagen. Originally intended to be powered by a flat-four (914-4) from Volkswagen, and an optional flat-six (914-6) from Porsche, the latter proved cost-prohibitive priced firmly in 911 territory, and was ultimately dropped after just 3,332 models. While high-performance buyers flocked to the 911, the VW-powered 914-4 was quite popular, selling just under 119,000 models over its seven-year production run from 1969-1976. Find a Porsche for sale
Volkswagen (Type 2) Bus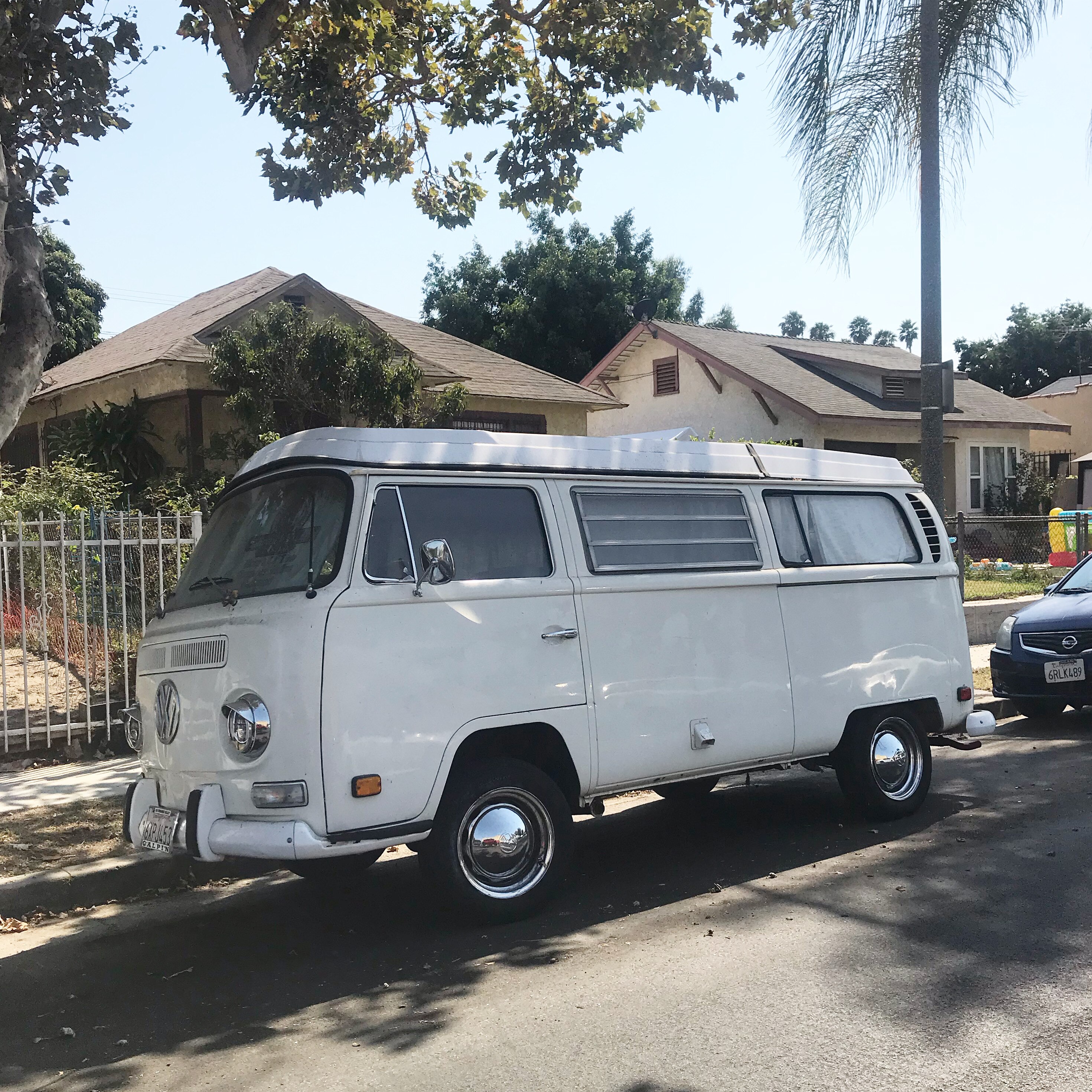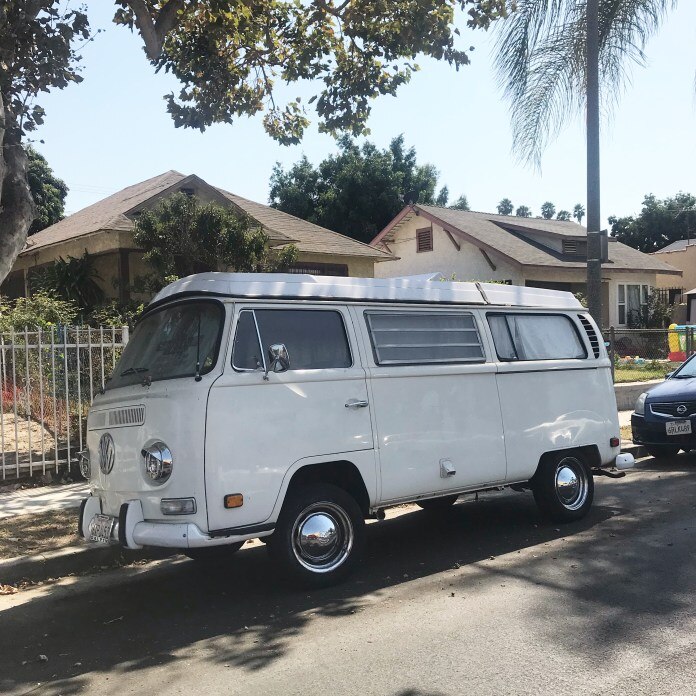 The Volkswagen Bus is one of the German brand's most iconic and widely produced models. Built in Germany, and later in Argentina, Brazil and Mexico in both pick-up truck and van configurations. Although production for the US and European markets ceased in 1979 in favor of the angular and better-equipped T3 (Vanagon in the US), production lasted until 1994 for Mexico, and 2013 for Brazil making it the longest air-cooled platform in production. Find a Volkswagen for sale
Corvair Corsa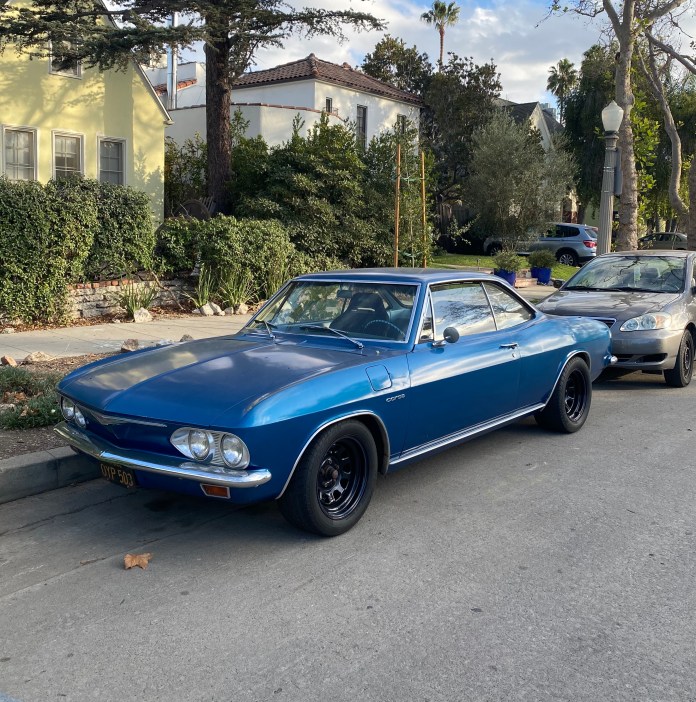 By the late 1950s then-GM head Ed Cole noticed the popularity of the rear-engined, air-cooled cars pioneered by European brands, especially the Volkswagen Beetle, which had arrived in the U.S. in 1950. By 1959, General Motors launched Corvair, a sub-brand built around the same rear-mounted air-cooled format. Built in nearly every configuration from coupes and convertibles to vans, the Corvair brand lived for one decade until 1969. Pictured is a Corsa, Corvair's high-performance model built only from 1965-1966. While the Corvair model line was largely based around an economical 95 horsepower and a slightly larger 110 horsepower air-cooled flat-six, the Corsa was equipped with 140 horsepower. Add the optional turbocharger and that number climbs to 180 horsepower, making the Corvair Corsa competition to the Porsche 911 of the time.
Although air-cooled engines are no longer implemented in new cars, they were durable and simple although less refined than a modern, liquid-cooled engine. If well maintained, an air-cooled engine has the potential to run forever, and seeing these well kept and patina-covered survivors on the streets today should be a testament to that.