If you're looking for a good sports car, chances are good that you're going to check out a two-seat roadster — the premier configuration for all the best sports cars. Truthfully, there's nothing better than driving top-down with a rear-wheel-drive sports car and just one single companion — and many, many great cars have been made this way. Here are five of my favorite 2-seater sports cars currently listed for sale on Autotrader.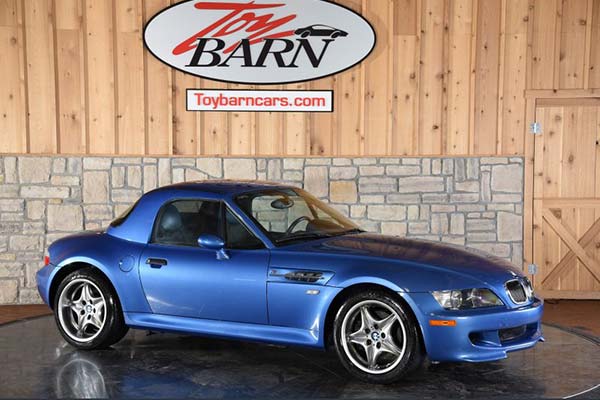 The 2002 BMW M Roadster is the high-performance version of the BMW Z3, which was offered from 1996 to 2002. Although earlier M Roadster models used only 240 horses, the 2001 and 2002 versions had 315 horsepower, waking them up and adding some serious additional performance. While coupe versions are becoming stratospheric in price, the Roadster is (comparatively) a bargain — and this 2002 model is offered with just 27,700 miles for $34,572 by the Toy Barn in Dublin, Ohio.
The BMW Z8 is one of the best-looking cars in our lifetime, with handsome styling and wonderful proportions. This Z8 is in excellent condition, having covered just 10,400 miles from new, and it looks beautiful in black with a beige interior. It's offered by Motorcars International in Springfield, Missouri, with a list price of $169,900, reflecting a recent drop in the Z8 market that has made these beautiful cars a bit more affordable than they have been in recent years.
The Honda S2000 CR is probably the best version of the S2000, with a huge wing on the back and an all-out focus on track performance. This particular S2000 CR is highly desirable, as it's finished in Rio Yellow, an uncommon color, and it was ordered with the stereo and climate control deleted — a tremendously rare option primarily chosen by true track drivers. It's currently listed by New Milford Motorcars in Connecticut with just 18,000 miles for $60,000.
The original Mazda Miata is unquestionably one of the greatest roadsters of all time — and this particular example is tremendously nice. It's a 1990 Miata from the car's first model year, and it's traveled just 19,400 miles from new, which makes it a truly impressive example of preservation. It's also finished in the Miata's most desirable color, red — and now it's offered for sale, in excellent shape, by Mazda of Bedford in Bedford, Ohio, for just $15,488 — a good price for a very nice original Miata.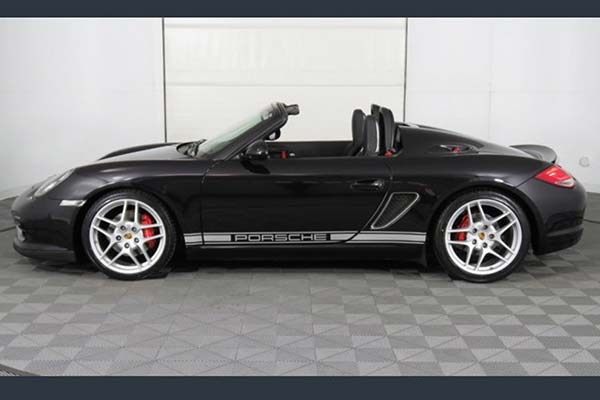 2011 Porsche Boxster Spyder – $56,900
The original Porsche Boxster Spyder — the 2011 model from the car's 987 generation — is one of my favorite modern Porsche models, as it seems to have it all: low production numbers, which will preserve value, along with amazing sports car performance and handling. Then there's the roof, which is designed to save weight: it's complicated to use, but handsome if you always keep it down, thanks to the "double bubble" design behind the seats. This Boxster Spyder is finished in black, and it's offered with Porsche's PDK automatic transmission by Porsche North Scottsdale for $56,900 with 22,500 miles.
MORE FROM OVERSTEER:
Here's Why the Koenigsegg Agera RS Is Worth $10 Million
I Bought the Most Unreliable BMW Ever Made
Autotrader Find: 1990 Subaru Legacy With a Landau Roof