If you're looking for a Mercedes-Benz, and you want your Mercedes-Benz to be a little more special than everyone else's Mercedes-Benz, you can always opt for an6 AMG — the brand's in-house tuning arm. But while AMG cars cost a lot more than regular Mercedes-Benz models, used ones can be surprisingly inexpensive — or, at least, they can be inexpensive to buy; owning them can be another story, as used Mercedes-Benz models can be pricey to maintain. Still, these are the very cheapest ones on the market if you're looking for a low price of entry — even if you realize there could be some headaches down the line.
2002 Mercedes-Benz C32 AMG – $3,490
The C32 AMG was the high-performance AMG version of the C-Class that was offered from 2002 to 2004, before being replaced by the C55 AMG for the 2005 model year. Unlike later AMG C-Class models, the C32 used a V6: In this case, a 349-horsepower supercharged 3.2-liter V6, which was also used in the SLK32 AMG and the Chrysler Crossfire SRT-6. This particular example is the cheapest AMG car on Autotrader, listed for just $3,490 by Autohighway in the Los Angeles area — but the odometer reading is unknown, as the gauge cluster doesn't work. Such is life with the cheapest AMG.
1997 Mercedes-Benz C36 AMG – $3,900
The first "real" AMG car sold here in the United States was the C36 AMG, which was offered beginning in 1996. The C36 used a 270-horsepower 3.6-liter 6-cylinder, and it was sold through 1997 before being replaced by the V8-powered C43. This particular C36 AMG has been well used, racking up nearly 300,000 miles since new — and now it's listed by a private seller in Orange County, California, for just $3,900.
2002 Mercedes-Benz S55 AMG – $3,900
The S55 AMG was the very first AMG-tuned version of the full-size S-Class luxury sedan. The first S-Class AMG model debuted in the early 2000s with a naturally aspirated V8 that made "only" 355 hp; a supercharged model would follow soon after. The non-supercharged models were always the most reliable, though, and this one is proof: It's being offered by the current owner, a private seller in Orange County, California, with a whopping 260,000 miles for $3,900.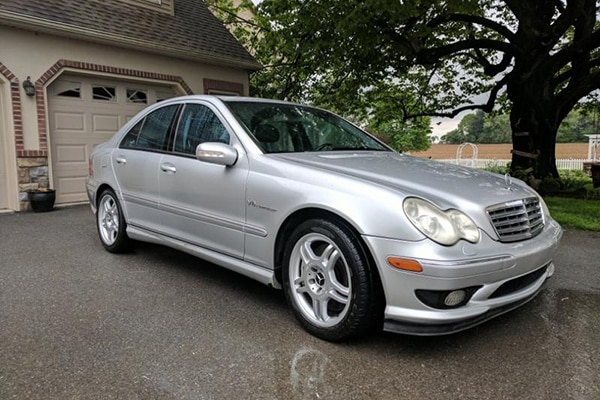 2003 Mercedes-Benz C32 AMG – $4,600
This is the second C32 on our list, and it looks quite a bit nicer than the first one, with a body and interior that each look like they've been well preserved. This C32 has traveled just 118,000 miles, and the seller notes that several items, including brake pads and rotors — a potentially expensive item on AMG models — have been recently replaced. This particular C32 AMG is offered for $4,600 by a private seller in Leola, Pennsylvania, about an hour west of Philadelphia.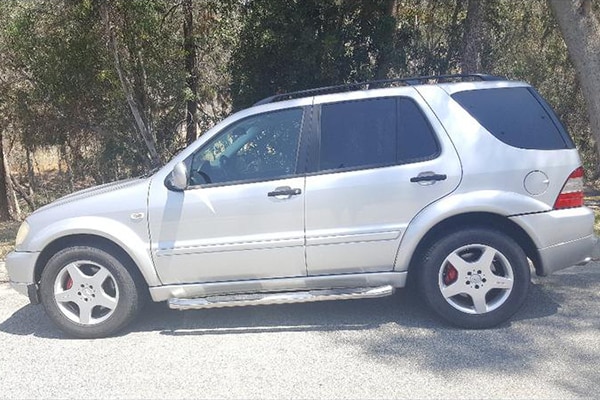 2001 Mercedes-Benz ML55 AMG – $4,800
The ML55 AMG was one of the early attempts at a high-performance luxury SUV, beating to market the X5M (and the earlier X5 4.6is), the Jeep Grand Cherokee SRT, and many others. The ML55 debuted for the 2000 model year, and it was sold only through 2003 using a 349-hp 5.4-liter V8. This particular ML55 is located in the Los Angeles area with 222,000 miles, and it's listed by a private seller for $4,800; the seller says it's been in the family for 15 years, but it's about to be replaced with a Tesla Model 3.
MORE FROM OVERSTEER:
Here's Why the Original Tesla Roadster Was a Total Failure
Here's Why the Pagani Huayra Is Worth $3 Million
Which Cars Do Doug DeMuro and Tyler Hoover Want to Own Most?