Early electric cars have depreciated to the point where many are so inexpensive that they may pay for themselves in fuel savings for some commuters over the course of just one year.
For instance, if you have a longer commute — say 40 miles each way — and you're currently driving a larger or older vehicle that struggles to hit 20 mpg, you'll use four gallons of fuel a day. The average price of a gallon of gas right now in Los Angeles is just under $4, meaning you'll spend almost $16 a day, or $80 per week. That works out to $4,000 spent on fuel in your commute alone, making shopping for cheap electric cars for sale appealing.
Used Nissan Leaf Electric Car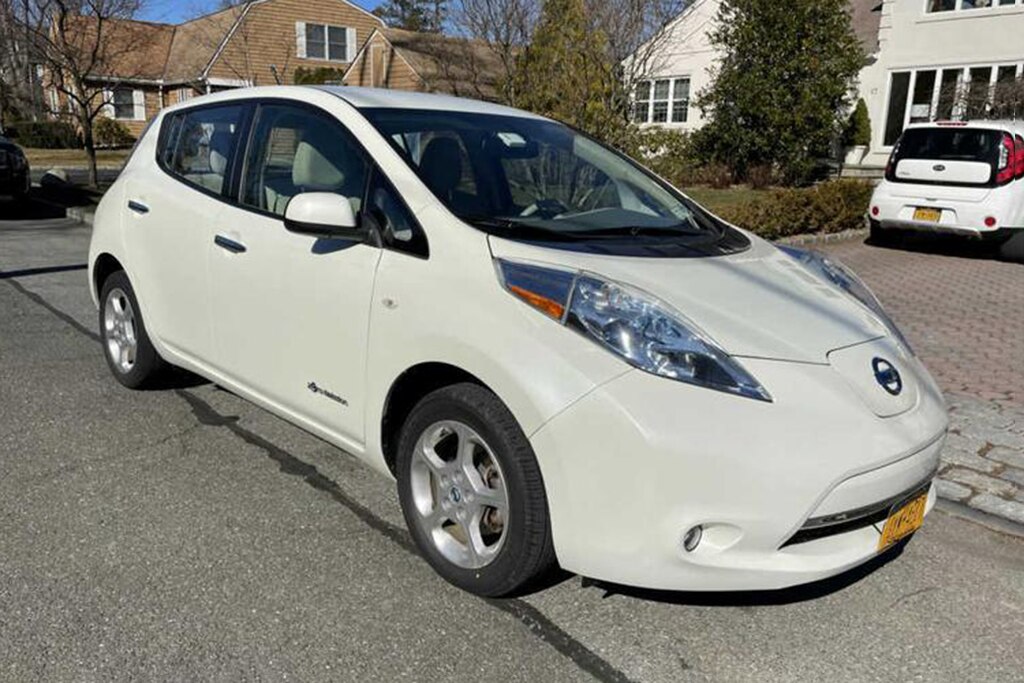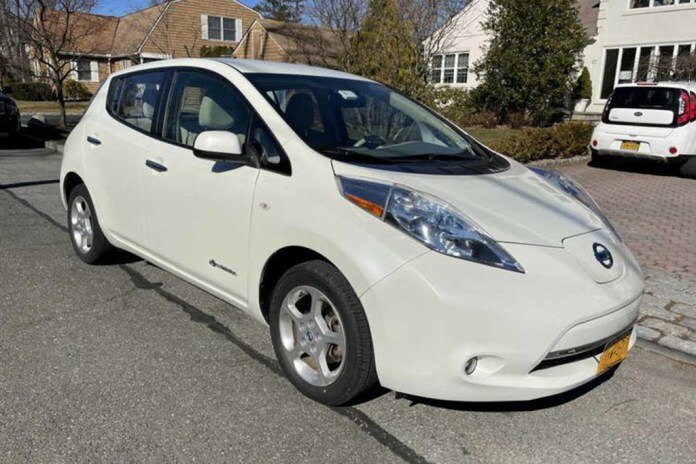 It wouldn't take much more than a year to pay for an early Nissan Leaf, such as this white 2012 offered for $4,500 from a private seller in White Plains, New York. Admittedly, the seller here admits that the battery in this 9-year-old Leaf has degraded to the point where it has about 55 miles of its original 73-mile rating left. Still, if you can plug in at your workplace, you'll be able to top off the battery enough to handle a two-way commute. The standard 120-volt cable adds between three and four miles of range per hour, while the Level 2 charger that requires a 240-volt outlet can easily top off a mostly-depleted battery by the time you're ready to clock out for the day.
Used Nissan Leafs — Leaves? — are plentiful on Autotrader. There are hundreds below $10,000, so you can find the color, year, and options that best suit your budget. Find a Nissan Leaf for sale
Used Fiat 500e Electric Car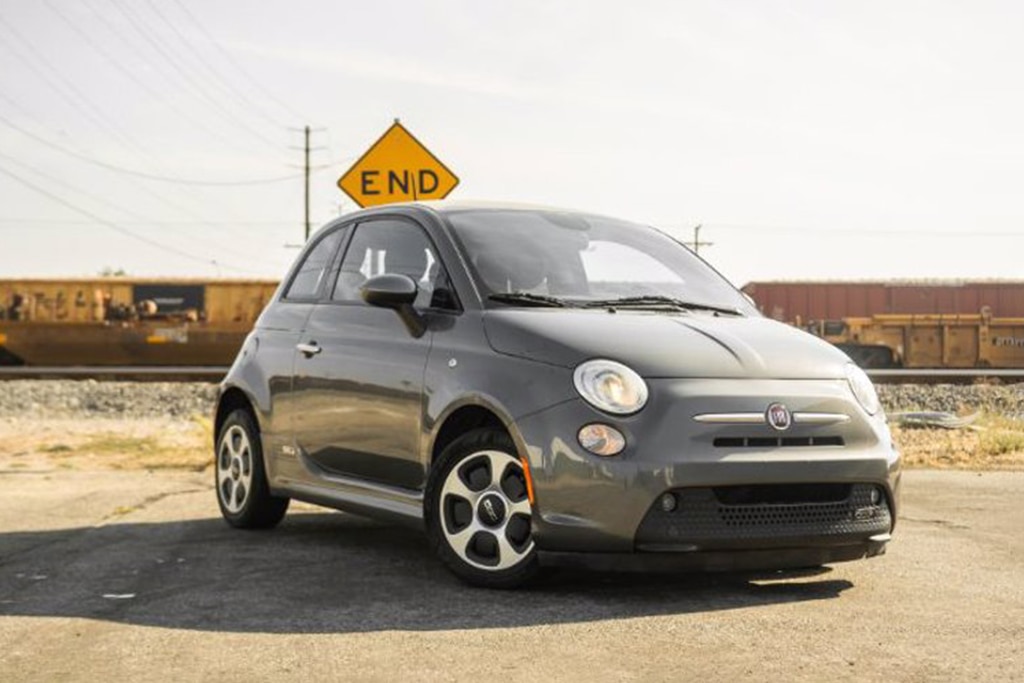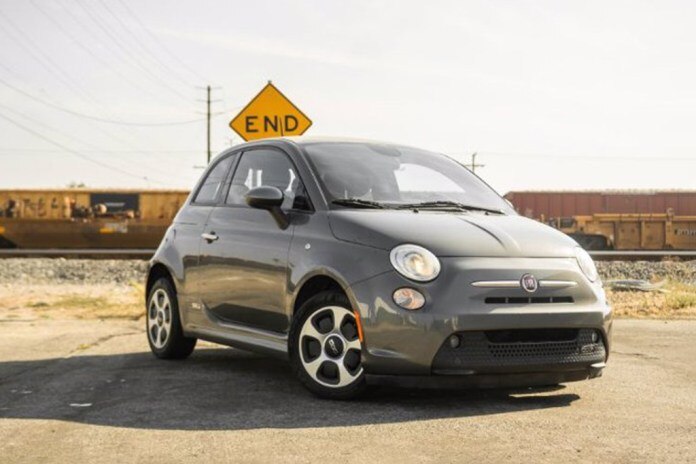 If your commute includes winding canyon or country roads, you may want to look at a Fiat 500e. This little Fiat was built as a compliance special to satisfy California's zero-emissions rules, but used examples are now plentiful across the country. These perky little cars are a hoot to drive and, thanks to their small size, when new they offered about 90 miles of range. Here's a nice gray one with leather seats and a mere 45,000 miles on its odometer for just $4,800.
The 500e doesn't make much of an eco-friendly statement, which may be just fine with many drivers. For those who want a little more notice, a Mitsubishi i-MiEV is a real standout. This model was adapted from a Japanese kei car — a vehicle designed for a specific tax bracket in Japan — and it boasts a tiny electric motor that can charge up quickly. The i-MiEV is not a great highway commuter, but it can slice through urban spaces while seating four passengers in comfort. Here's one for just $5,500 at a used car dealer near Cincinnati, and it even has an eye-catching paint job. Find a Fiat 500 e for sale
Used Chevy Spark Electric Car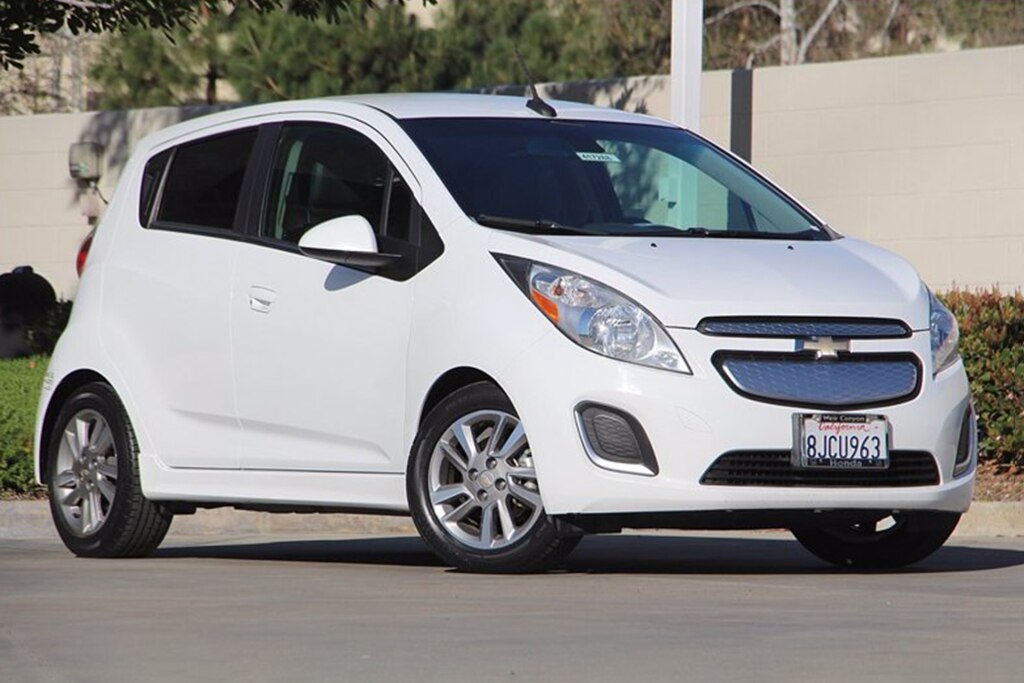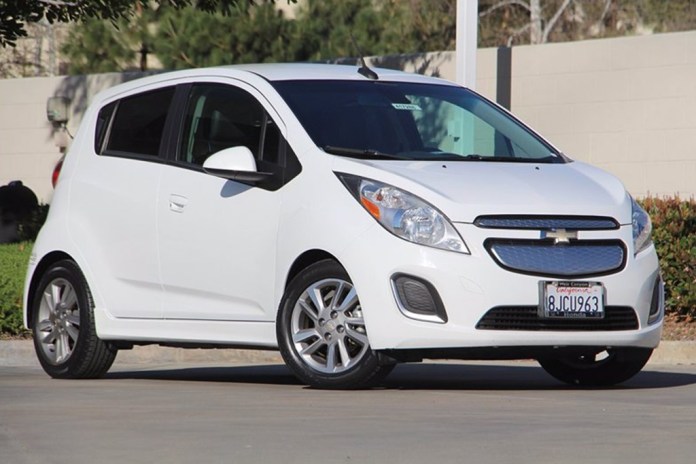 Forget the Chevy Bolt EV; the automaker briefly offered an electric version of its Spark that delivered a hefty 400 lb-ft of torque. When it was new, the Spark EV was well-regarded for its impressive performance. They're not as easy to find used, but when you do you can locate a nice, clean one like this white 2014 at a Honda dealer in California. The dealer is asking less than $7,000 for it. Find a Chevrolet Spark for sale
Used Ford Focus Electric Car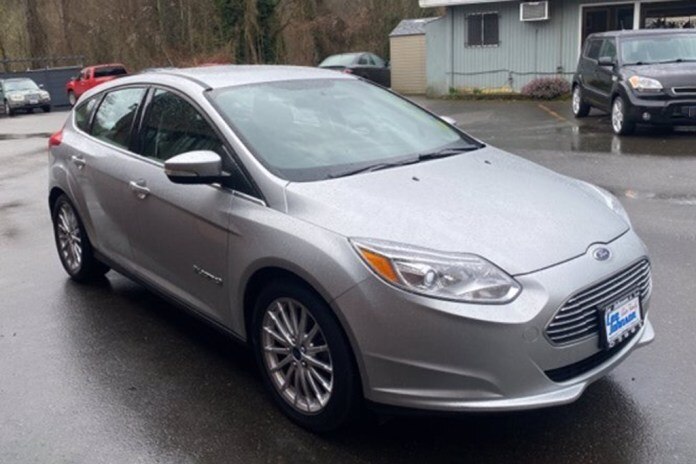 Another rare, short-lived electric car was the Ford Focus Electric. Like the standard Focus, the Electric delivers impressive handling and has a driver-focused cabin loaded with tech features. Here's a silver one for under $7,000 in suburban Seattle. Find a Ford Focus for sale
Other Used Electric Cars to Consider
Nudge your budget closer to $10,000 and you'll find an even wider array of choices. The Volkswagen e-Golf combines the luxurious feel of the standard Golf with an 83-mile range, and they're just now beginning to be common for prices as low as the $8,900 a private seller is asking for this one in San Jose, California. Find a Volkswagen e-Golf for sale
Additionally, the original Kia Soul EV brims with character and offers tall wagon utility for around $9,000. Here's a white one at a Kia dealer in Orange County. Find a Kia Soul for sale
If you're concerned about electric range, the Chevy Volt is a plug-in hybrid that can deliver around 30 miles of electric-only driving before a gas engine kicks over to provide support. Used Volts have plummeted in value, and you can pick up a nice one for around $7,000. Here's a sharp silver one for just $6,990 at a Chevy dealer in Napa, California. Find a Chevrolet Volt for sale