After the release of 2019 new car sales figures, the fact that two Lexus LFA models were sold new was widely reported by various news outlets. Like many, I found this fascinating, since Lexus quit producing this V10 supercar in 2012 due to poor sales, only to see them become hotly collectible and double in value.
So in this instance, having stale inventory was a lucrative venture for those two Lexus dealers in 2019 — but that's not usually the case. While I didn't find any other new LFA models currently for sale on Autotrader, I did find some other interesting examples of the oldest new car inventory, five of which are listed below.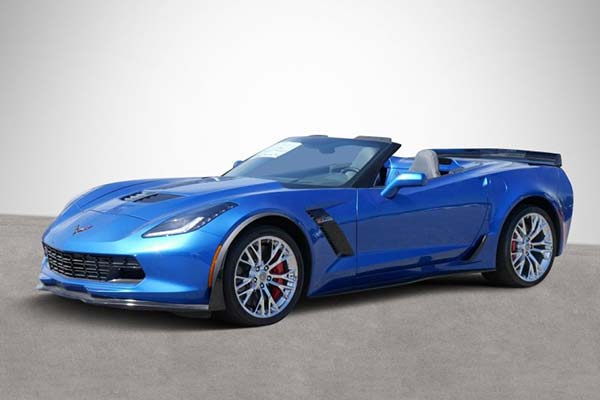 1. 2015 Chevrolet Corvette Z06 Convertible: $84,995
Priced at $26,000 off its original MSRP, this well-specced laguna-blue tincoat Z06 has been waiting 5 years for its first home. The photos show 36 miles on the odometer, and all the factory interior tags are in place in this 650-horsepower convertible. Chevrolet dealers have seen a dip in sales for the outgoing Corvette, but the hotly anticipated mid-engine C8 is largely to blame, so it's not all bad news. Find a Chevrolet Corvette for sale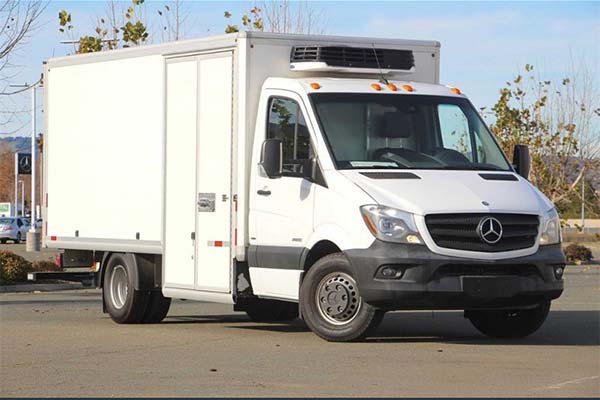 2. 2016 Mercedes Sprinter 3500: $75,000
It appears this Sprinter was built to serve a very specific purpose — one so specific that I cannot figure out what it is. With two refrigerated compartments and stainless steel shelves consuming most of the cargo area, I would guess it was intended for use in the food service industry, but this isn't built to be your average delivery truck.
Perhaps this Sprinter was a custom-ordered unit that was never delivered to the customer, and it's not hard to imagine why it hasn't found a home four years later. Find a Mercedes-Benz Sprinter for sale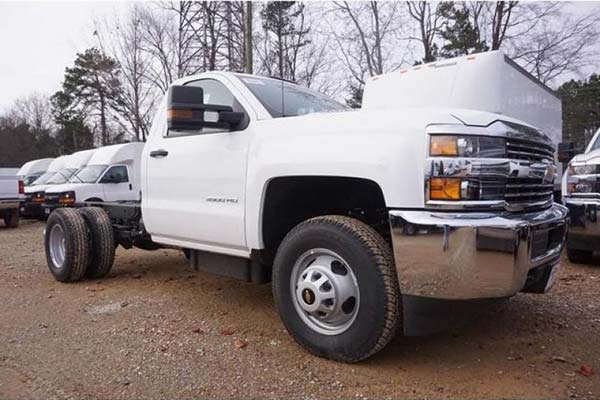 3. 2015 Chevrolet Silverado 3500 W/T: $37,152
Advertised at $7340 off it's original MSRP of $44,492, this is another unusual truck built to work. Chevrolet discontinued production of regular-cab pickups with their latest iteration of the Silverado, as the vast majority of buyers want the extra seating and cabin space.
You can still buy a new regular-cab dually pickup truck — except it's missing the pickup part. This was left off on purpose, no doubt, so the next owner can add whatever type of truck bed would best service their needs. Sadly for this truck, though, it hasn't found someone to make it complete for over five years now. I'm sure there's a few lonely hearts around Valentine's day that can relate. Find a Chevrolet Silverado 3500 for sale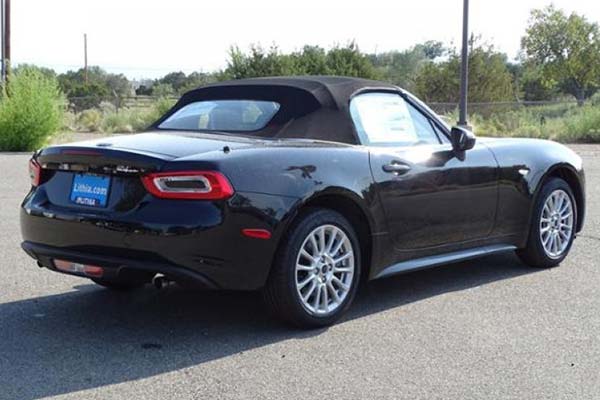 4. 2017 Fiat 124 Spider: $22,490
Developed as a shared platform with the Mazda Miata, the 124 Spider has been a slow seller in the US from the beginning, with the Miata outselling the Fiat 124 several times over. I suspect this 3-year-old example has remained unsold due to the selected options — or lack thereof.
With an original MSRP of $28,635, I could see this lower-trim Classica model getting skipped over in favor of the more luxurious Lusso-trimmed 124 models or the sporty Abarth, but since one of its few options is an automatic transmission, it also doesn't appeal to buyers looking for a poverty-spec model that best resembles the original 124 or the Miata. Find a Fiat 124 Spider for sale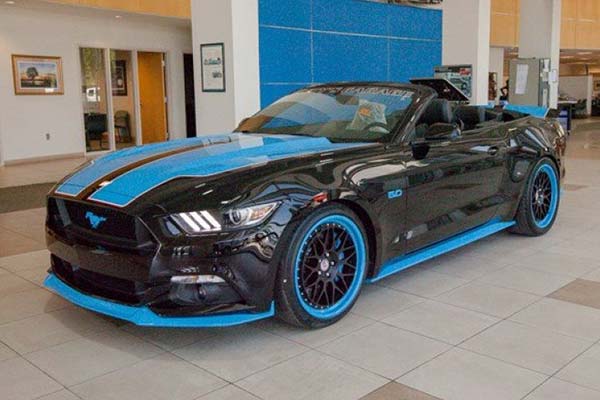 5. 2016 Ford Mustang GT Premium: $75,000
Despite the fact that it's four years old, the asking price on this Mustang is nearly double its original MSRP. Obviously, this is because it has been heavily customized by Petty's Garage. Famed racing driver Richard Petty was known for his blue accented race cars during his NASCAR career, which may explain the color scheme on this convertible.
While there are no specifics on the modifications for this particular Mustang, according to Petty Racing's website, the King edition package includes supercharging the 5.0-liter V8 to 670 hp. Find a Ford Mustang for sale
MORE FROM OVERSTEER
Here's Why You Should Never Ever Buy a Cheap Used BMW 7 Series
5 V10 Cars for Sale on Autotrader
Autotrader Find: 1996 Volkswagen Passat TDI with 93,000 Miles