It's been a terrible year, but relief is here – comic relief, that is. Here is a selection of the weirdest cars I've encountered for the weird times that we've found ourselves in. This selection of unique automobiles illustrates anything is possible with a touch of imagination on these custom, one-off, or home-brewed vehicles encountered in recent years. Love 'em or hate 'em, these vehicles are conversation starters that are here for your entertainment. Enjoy!
1/2 + 1/2 = ???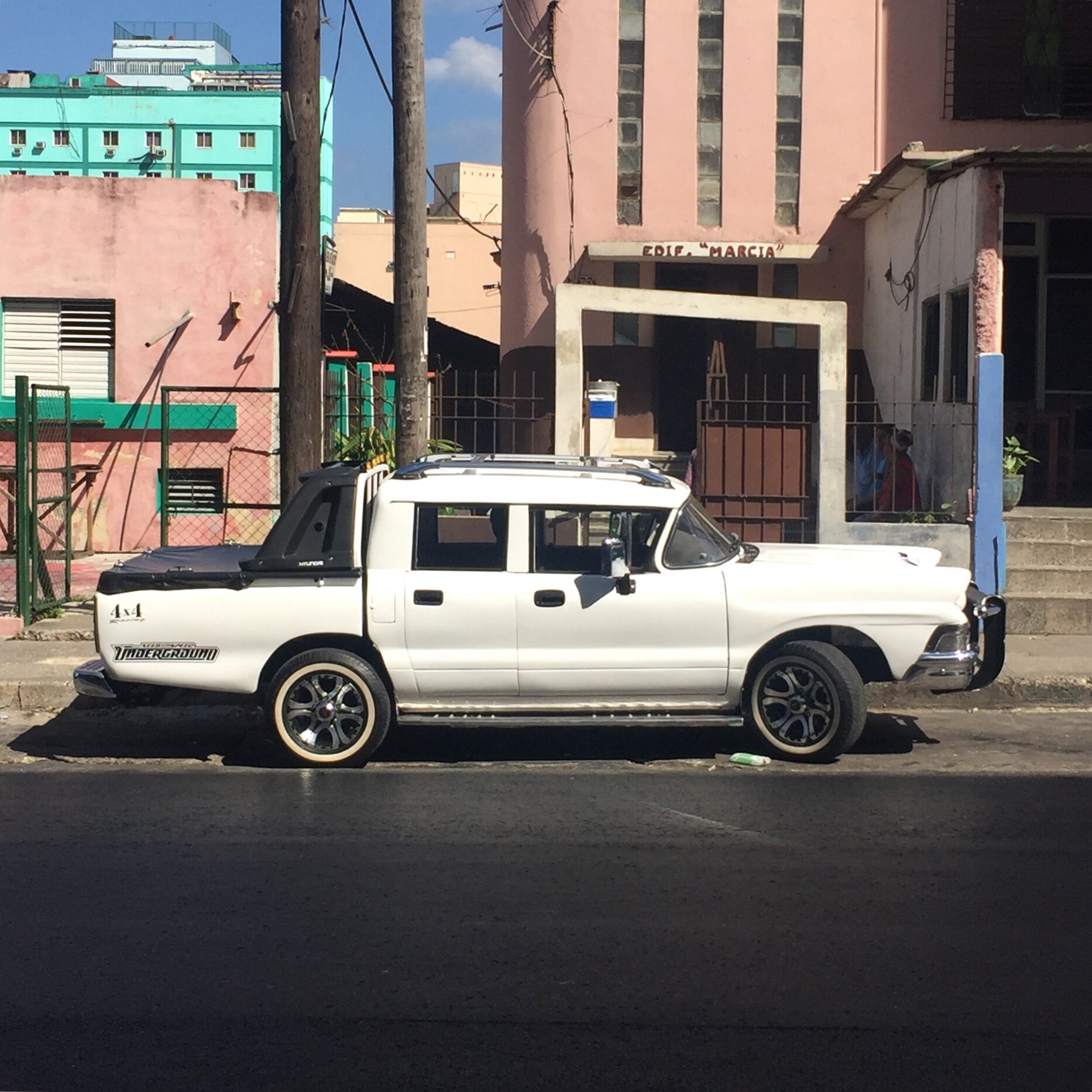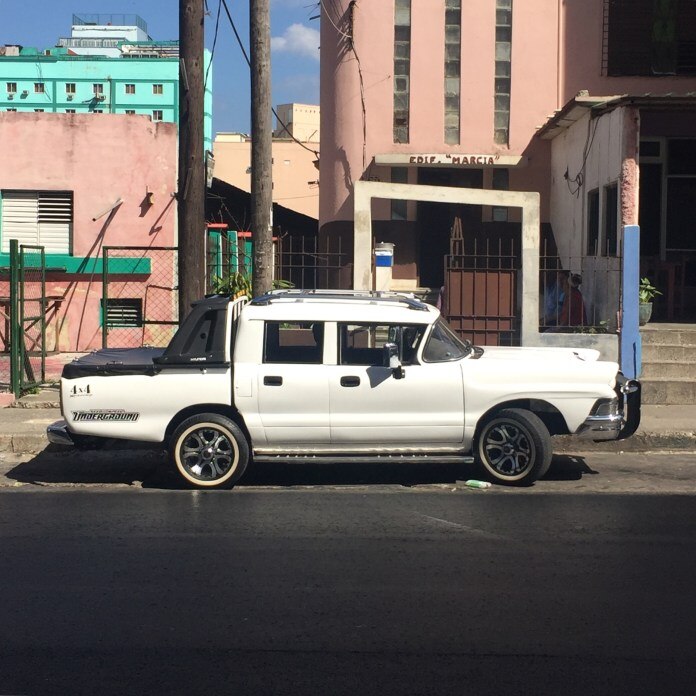 They say that necessity is the mother of invention, and this mash-up between a late 50's Ford Thunderbird and non-U.S. market light-duty pickup truck shows what's possible when you've got two halves and need a whole. Spotted in Havana, Cuba, this mash-up is a testament to the ingenuity of mechanics in a place where car parts are scarce, and in this case get recycled beyond what many of us can imagine. Find a Ford Thunderbird for sale
Chopped FJ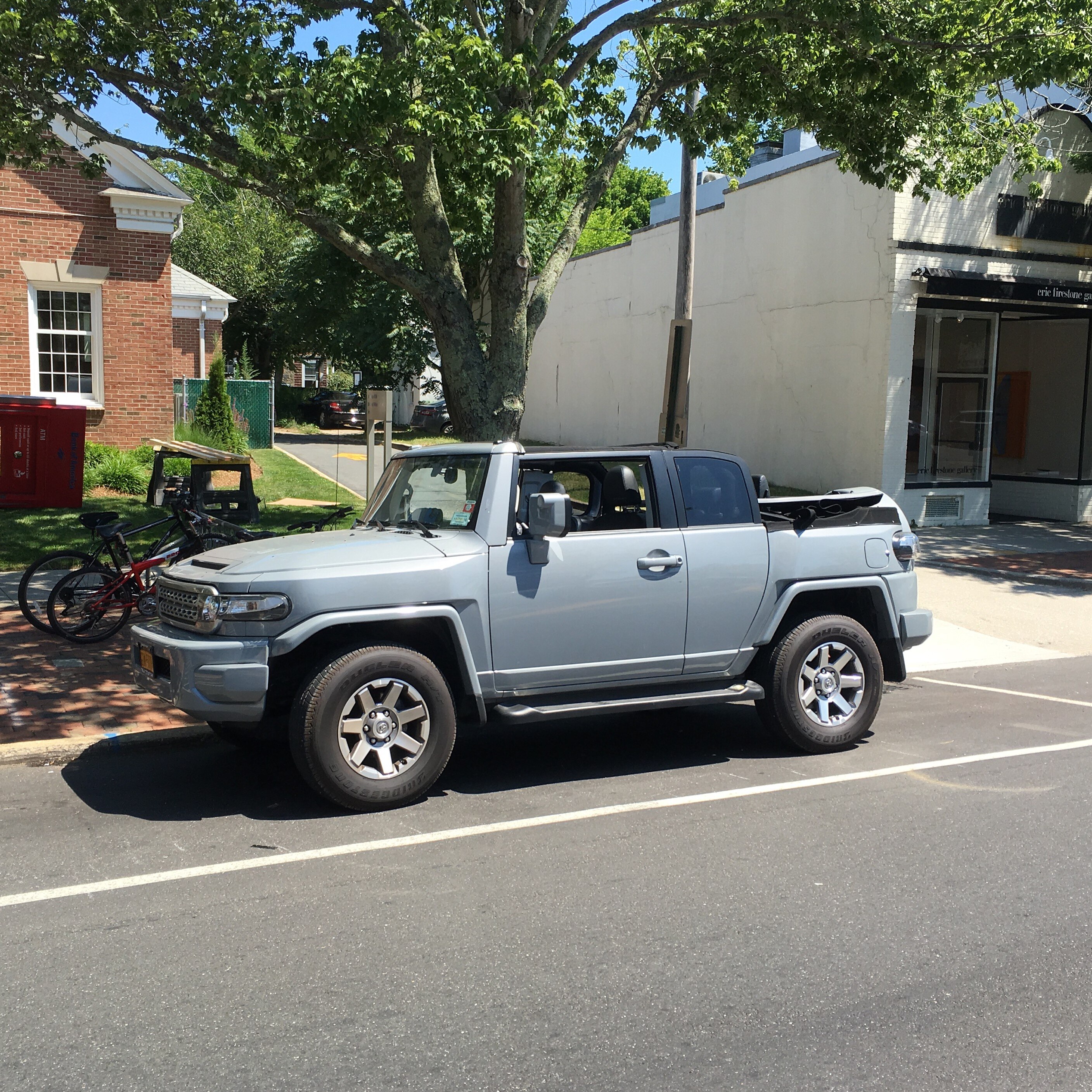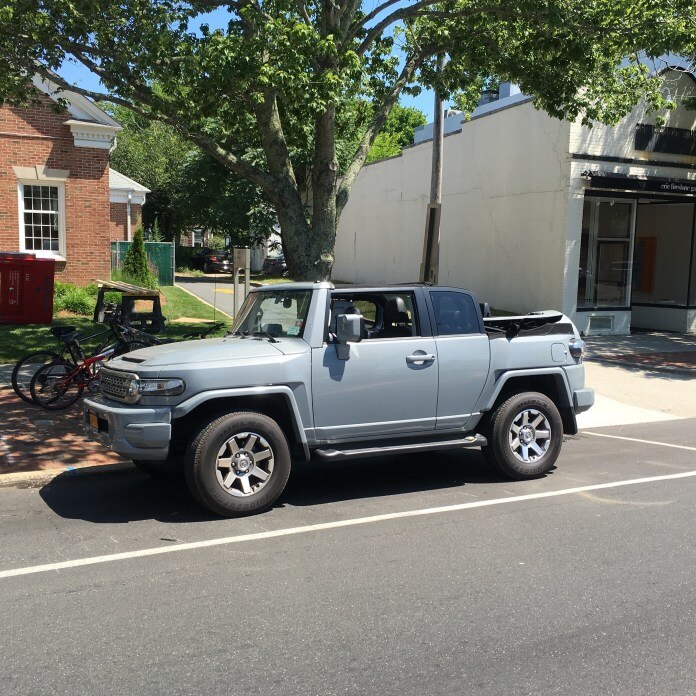 To many off-road enthusiasts, the Toyota FJ has gained recognition as a collector's vehicle. Built as a retro-revival of Toyota's FJ40, the designers and engineers at Toyota omitted the soft-top from the original FJ40, opting only for a fixed roof on their modern take. While many enthusiasts believe Toyota could have tried harder to peel potential buyers away from the Jeep Wrangler, this aftermarket conversion shows what could have been, had Toyota preserved the original FJ's soft-top for their remake. Find a Toyota FJ Cruiser for sale
Better than Stock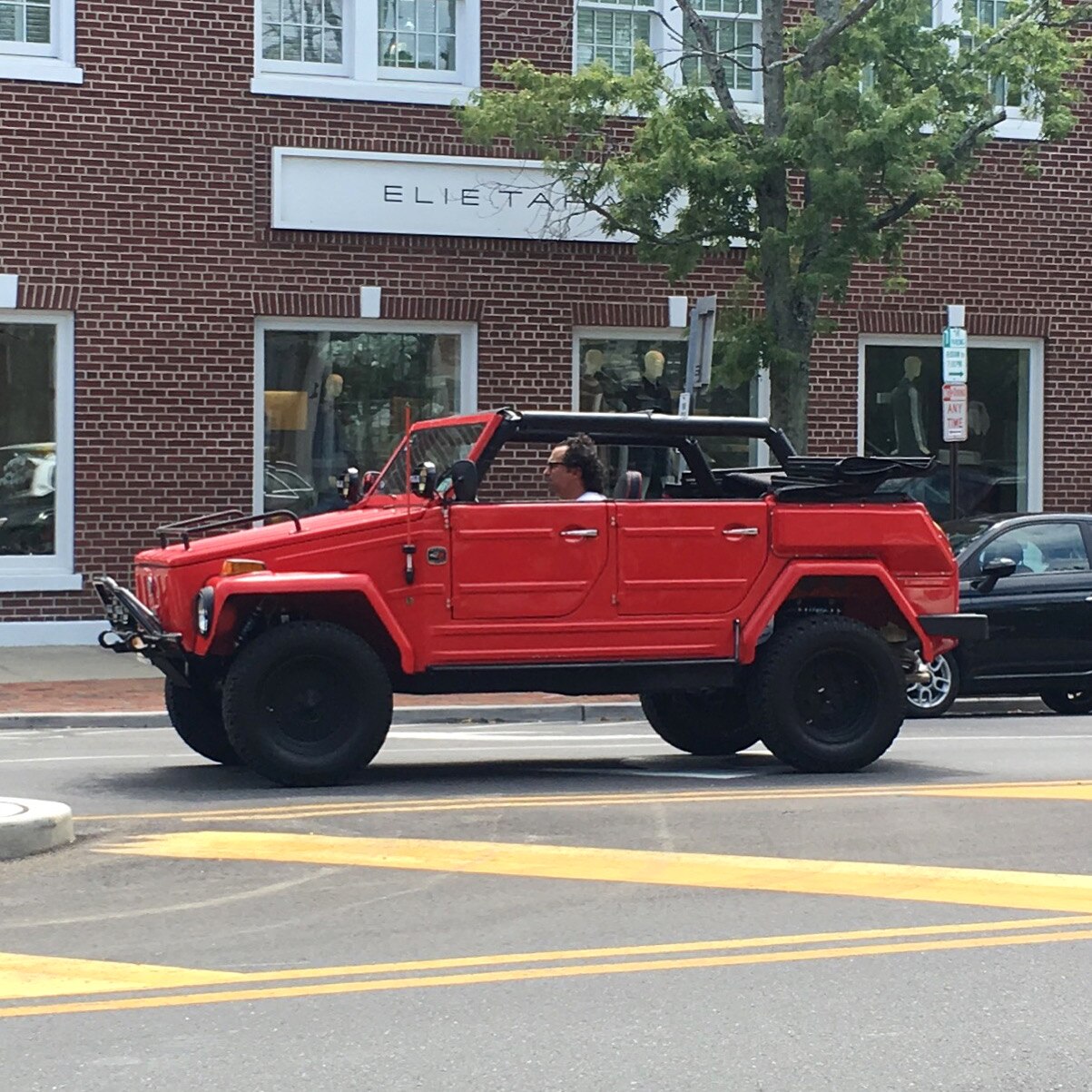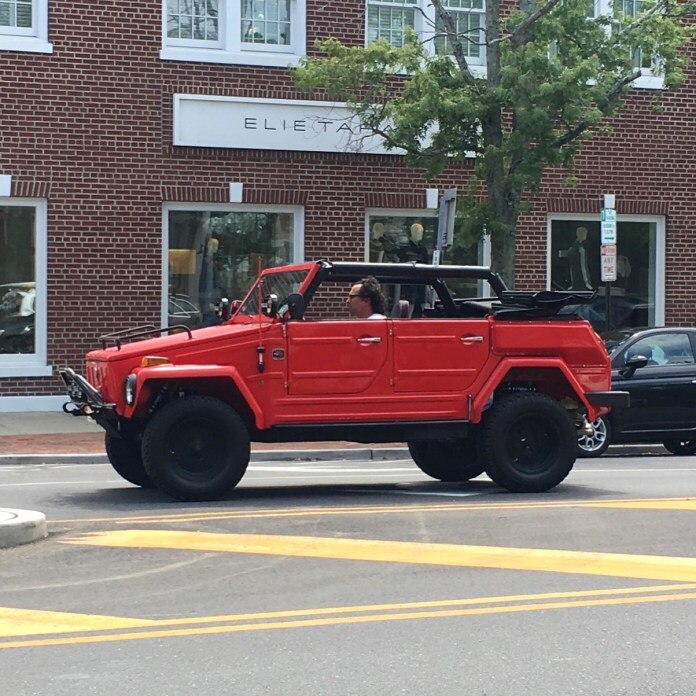 For some of us, "stock" just isn't good enough. Originally equipped with little more than a radio, vinyl seats and a soft-top, this Volkswagen Thing has been modified to beef-up its spartan features and appearance. This model pictured shows some aftermarket updates, from an updated suspension and roll cage, to a reworked engine with custom headers, exhaust and Weber carburetors. While this Thing is still more show than go, one can appreciate the owner's efforts to make their already unique ride stand out from the crowd even more. Find a Volkswagen for sale
Scandinavian Addition
What do you get when you add 244 and 96? While the numerical sum is 340 — in Swedish, we get this matrimony between a Volvo 244 and a Saab 96 seen in Portland, Oregon. With more glass than a greenhouse, and more headroom than a minivan, one can imagine that this wacky mash-up belongs to a family of giraffes in need of a practical family wagon. Find a Volvo 240 for sale
Just Lift It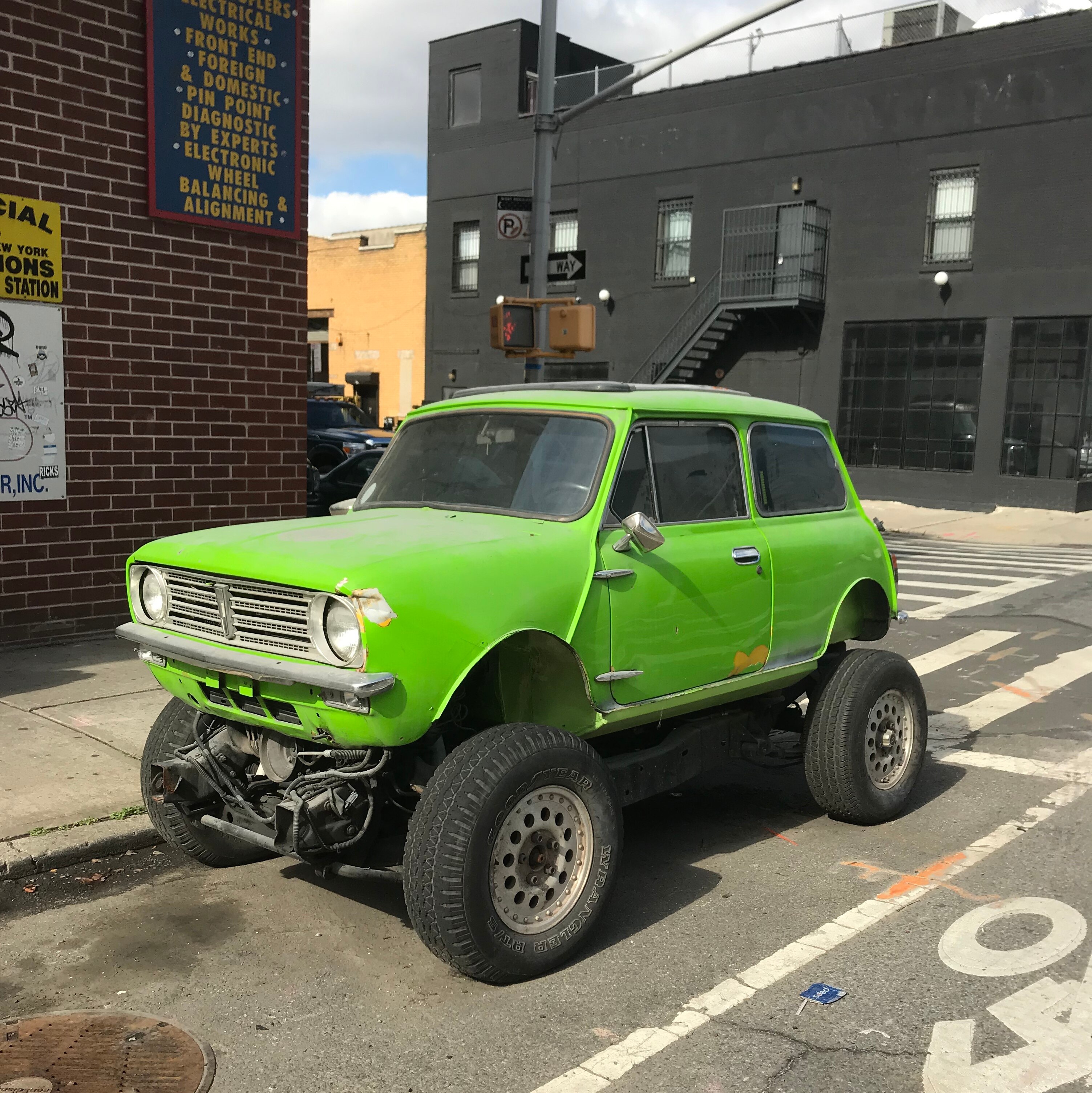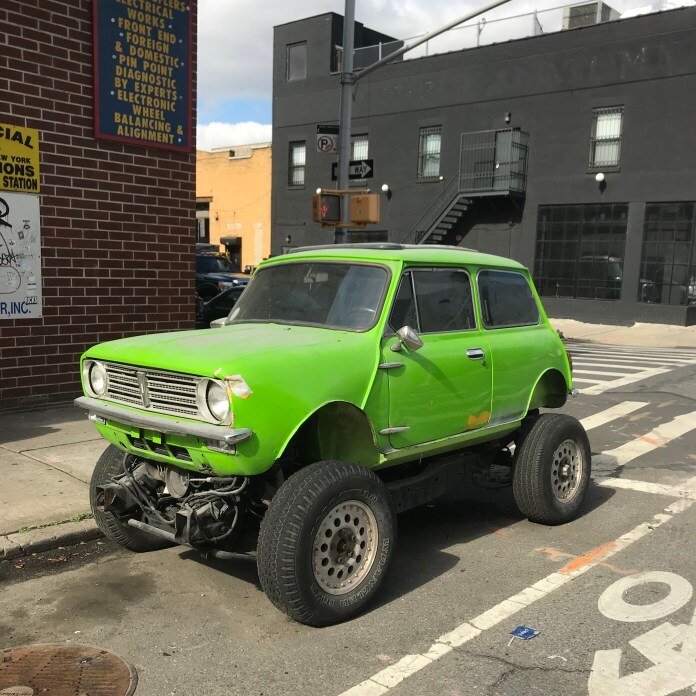 In recent years Mini has grown their line-up of cute, compact cars to include a SUV, but this Monster Mini pictured here clearly didn't roll off of the factory floor. Parked outside New Millennium Motors, in Brooklyn, NY., where it has sat on display for years, it is a meeting of polar opposites combining a pre-2000 Classic Mini body to what appears to be a Chevrolet S-10 chassis. Painted in the slimiest of greens, one could argue that the only thing missing is a cartoonish wind-up key for the trunk.
In conclusion, while these custom automotive creations may be the answer to questions that few people have asked, one can appreciate the lengths these owners have taken to put these odd, thought provoking vehicles on the road for us to enjoy. Whether we're laughing with these creations or at them, humor is a medicine we could all use a dose of in these weird times. Find a Mini for sale