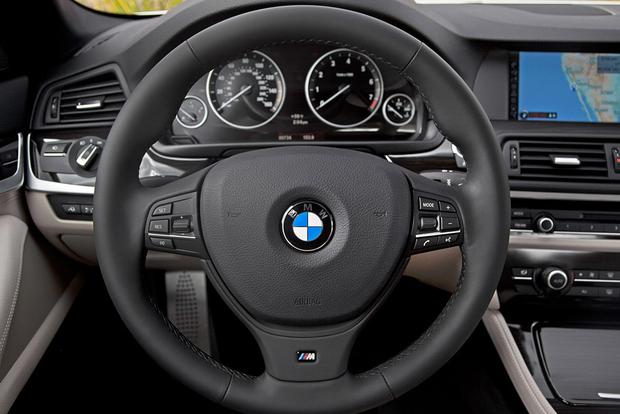 When I occasionally drive my wife's 2008 Mini Cooper Clubman S, there are a few adjustments I need to make to my driving style. For starters, it's an automatic, and I've been driving a manual every day for the past three years. Sometimes I still reach for the clutch when starting the Mini. The next biggest thing is the steering wheel, which has the audio controls on the left and the cruise control on the right, which is the opposite of what I'm accustomed to.
This doesn't sound like a big deal, but in practice, it can be infuriating. To hit plus and minus buttons and have nothing happen to the volume of my music really throws me off -- and then I need to go through the laborious effort of either reaching for the volume knob or using my left hand to adjust the volume on the steering wheel.
Yeah, I know, #firstworldproblems. But isn't that frustrating? Have you ever been driving someone else's car and experienced this? It's surprisingly hard to get used to, and I didn't even think I used steering wheel audio control that much -- but I must, if it's this challenging for me to switch sides.
Incidentally, new Mini and BMW models have the opposite configuration as my wife's R55. At some point in the past decade, they've moved the audio to the right and the cruise to the left. Is this BMW's way of saying they were wrong? Is cruise on the left and audio on the right indeed the correct way?
Perhaps the idea is that since your right hand adjusts the stereo in the dash, that should be the hand that controls the audio on the steering wheel. In every car I've driven with non-steering wheel cruise control, the cruise control has been on the left stalk of the steering wheel, so I guess that's the established cruise control hand.