Editor's note: You may want to read more of Autotrader's model vs. model comparison car reviews as well as the 2013 BMW M3 review and the 2015 BMW M4 review.
If you're looking for a high-performance luxury car, you've undoubtedly considered the BMW M3. For years, it's been one of the top choices among car shoppers who want to combine a sporty driving feel with a high-end interior and lots of gadgets. But with an all-new 2015 BMW M3 and a new M4 stablemate recently on sale, what exactly justifies those models' higher prices over a certified pre-owned 2013 M3? And are they worth the extra money? To help you find out, we've listed all the key differences between the new M3/M4 and the outgoing model.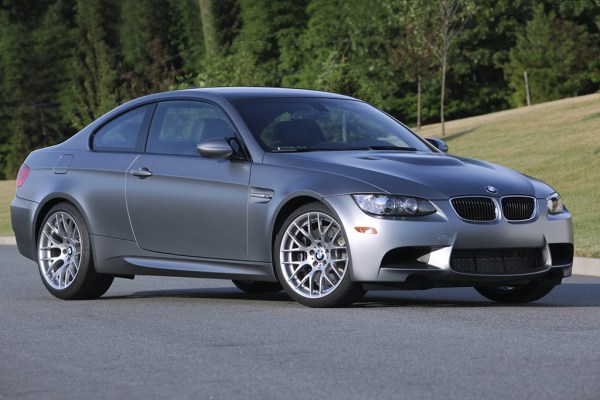 Exterior
Before we get started, it's important to understand one key point: While the outgoing M3 was offered in coupe, sedan or convertible body styles, the new model is split into two versions. If you want the sedan, it's still an M3, but if you're interested in a coupe or convertible, it's now the M4. This goes along with BMW's new naming scheme, which primarily aligns coupe or convertible models with even numbers (4 Series, 6 Series) and sedans with odd numbers (3 Series, 5 Series).
Now we can focus on exterior changes. Both the outgoing M3 and the new models offer similar flair compared to their respective base models, meaning larger wheels, flared rocker panels, more aggressive front and rear ends as well as unique bumper designs. Otherwise, stylistic differences are largely limited to updates between the outgoing 3 Series and the all-new 3 and 4 Series models; expect a more modern look and revised front and rear ends, among other changes.
Interior
The interior of the latest M3/M4 is enhanced compared to the outgoing model, though changes aren't so dramatic that you'll be disappointed by the old model's cabin. On the contrary, both the new M3/M4 and the old model use top-quality materials, well-positioned gauges and a large center screen that's easily within view of the driver and passenger.
But the new model offers slight improvements in virtually every area: overall style, control layout, screen size and even something as simple as steering wheel design. We hardly consider the old model a penalty box, but we're impressed with changes to the new version.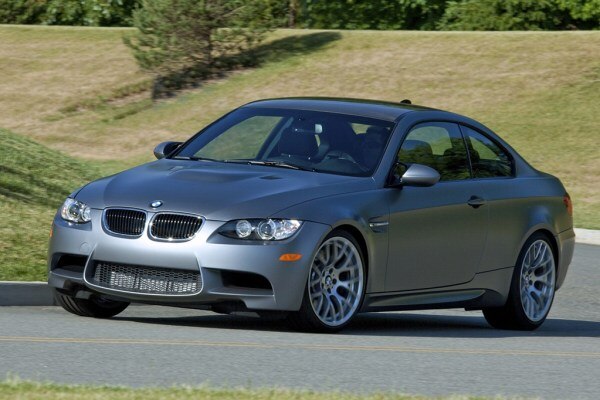 Mechanicals
For most car enthusiasts interested in the M3 and M4, the engine is the most important part of the entire vehicle. So we're happy to say that all powertrains are excellent, whether you're considering a manual or an automatic, a new model or an old one.
But just for good measure, here are some specifics: The new M3 and M4 use a turbocharged 3.0-liter 6-cylinder engine that produces 425 horsepower and 406 lb-ft of torque. A 6-speed manual is standard, while a 7-speed dual-clutch automatic is optional.
If you go the certified pre-owned route and end up in a 2013 M3, you'll find a 4.0-liter V8 under the hood. But don't let the larger engine fool you, because the outgoing model offers 11 fewer horsepower and 111 fewer lb-ft of torque than the new model, for a total of 414 hp and 295 lb-ft. The difference in 0-60 times is an impressive half-second between the new model and the old one (4.5 seconds versus 4.0 seconds), with the new one holding the advantage. But both engines are quick, enjoyable and eager to perform.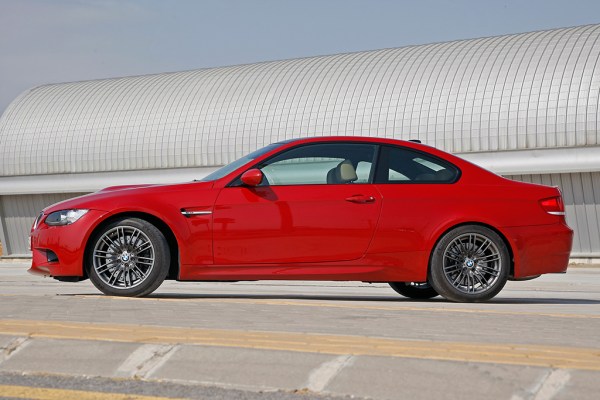 Features & Technology
Although the latest M3/M4 offers new styling, a new interior and a new engine compared to its predecessor, we think the biggest change between the new model and the old one relates to technology. While we mean no disrespect to 2013 M3 owners, the outgoing model is a veritable dinosaur compared to the all-new 2015 versions.
The list of additional technology offered by the M3/M4, and not available in the old M3, is virtually endless. There's a side- and top-view camera system, a lane-departure warning system and frontal collision warning with automatic crash prevention. There's a larger 8.8-inch display screen, automatic high beam control, an automated parallel park system and a heated steering wheel.
The list goes on and on, so much so that if you're a technophile, we think that you'd have trouble settling for the old model when you could have the dramatically more impressive new one.
Driving Experience
Let's get one thing out of the way right now: Both the new M3/M4 and the outgoing model are very fun to drive. But the driving experience in both cars is surprisingly different, and we suspect that some drivers may prefer the old model despite its lack of power.
While the old model has more of an analog feel, like an old clock with hands and mechanics you can see, the new one, which includes electronically assisted steering and a lot of other modern gadgets, seems a lot more high tech. The result is that steering is lighter and computers are more vigilant; drivers who like to feel as if they're communicating directly with the car may prefer the old model, regardless of the power difference.
Although we can understand that decision, it's hard to imagine anyone who prefers the old engine to the new one. While horsepower figures are nearly identical (414 hp in the old M3 vs. 425 hp in the new models), the key difference is torque, which is vastly dialed up for 2015. More torque means more usable power, especially when you're driving around town. In other words, not only does the new M3/M4 look faster on paper, but it feels a lot faster in real life, too.
Which one is better? It's hard to say, and it'll depend a lot on your driving style and what you're looking for in a new performance car.
Safety
As you might expect considering their differences in technology, the latest M3/M4 has a lot more to offer in terms of safety features and equipment than the previous-generation model. There's a more comprehensive backup camera, a new forward-collision warning system with crash prevention, a lane-departure warning system and even a parallel-parking assist feature. The outgoing M3 didn't offer any of those items.
In terms of crashworthiness, last year's M3 offers similar scores to the new M3/M4, with good ratings from both the nonprofit Insurance Institute for Highway Safety (IIHS) and the federal government's National Highway Traffic Safety Administration (NHTSA). With that in mind, here's our take on safety: While both cars offer roughly the same level of crash protection, the new M3/M4 boasts more available features that'll help you avoid an accident in the first place.
Conclusions
There are more differences than a name change between the outgoing 2013 BMW M3 and the new 2015 BMW M3/M4. Styling updates are subjective, but we think interior updates objectively give the new model a leg up over the old one. The same goes for changes to the engine, which now offers more torque and dramatically better acceleration. And technology advancements between the new M3/M4 and last year's model are dramatic. That leaves the big question: Is the new model worth the premium over a certified pre-owned version of the outgoing M3? It's hard to say. It'll be up to you to decide, depending on how much you prioritize technology, and how you feel about changes to the new models' driving experience.