Car Comparison
2014 Honda Civic vs. 2014 Hyundai Elantra: Which Is Better?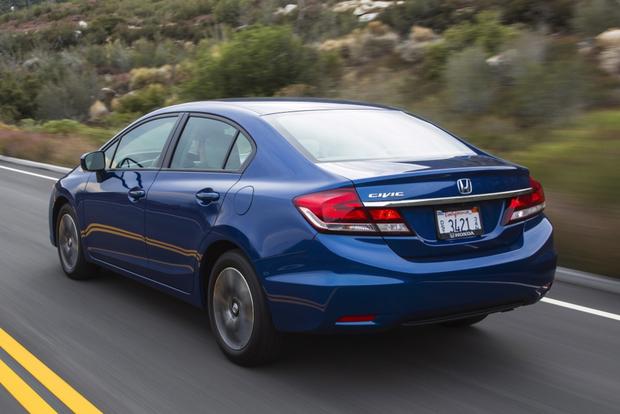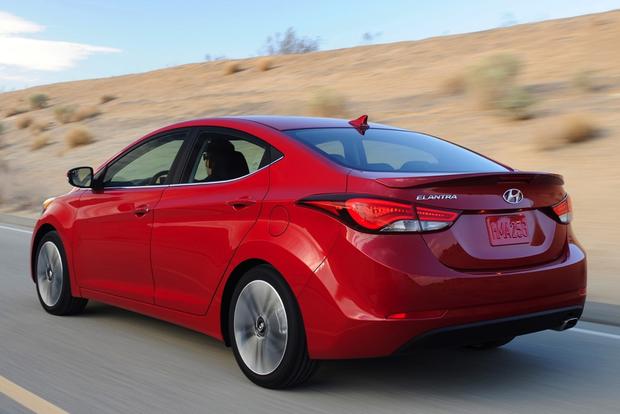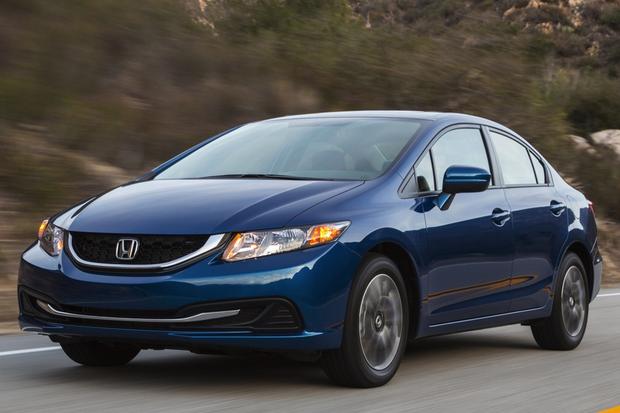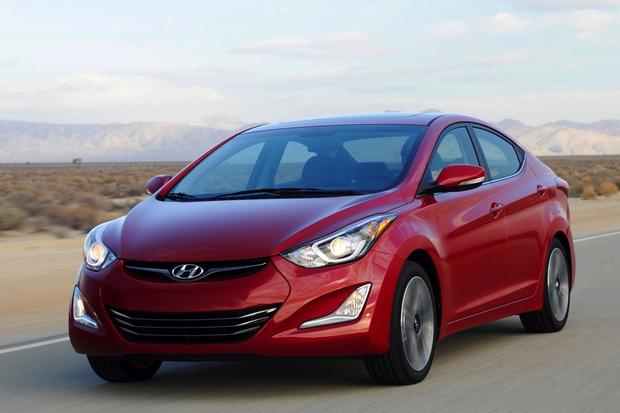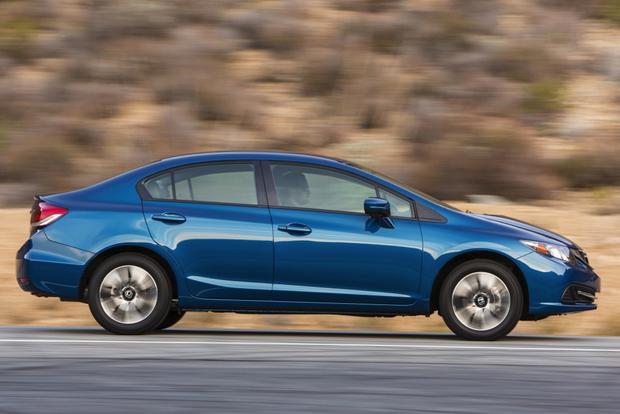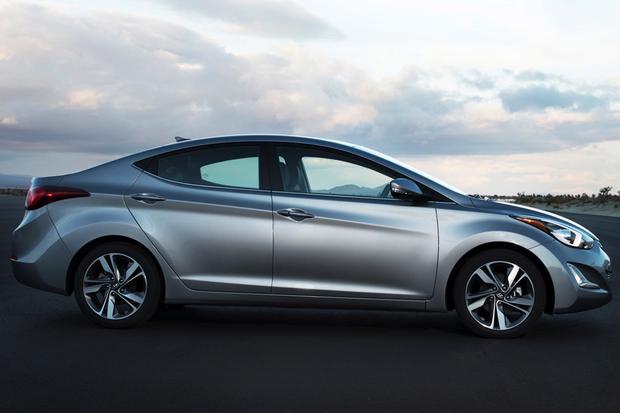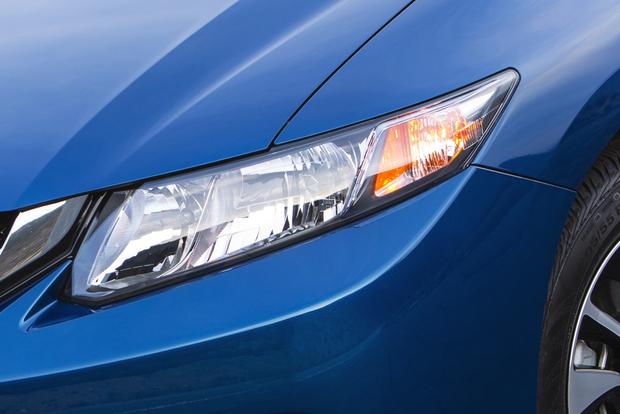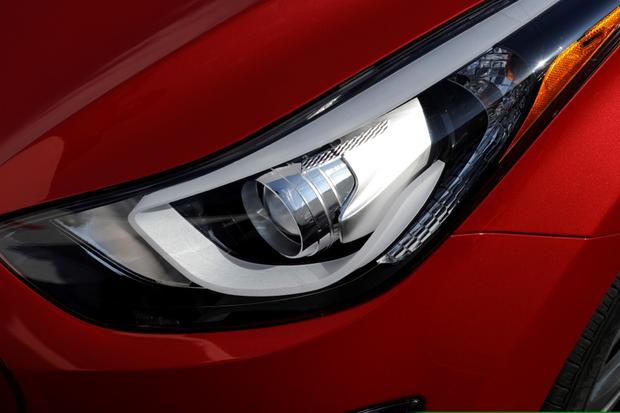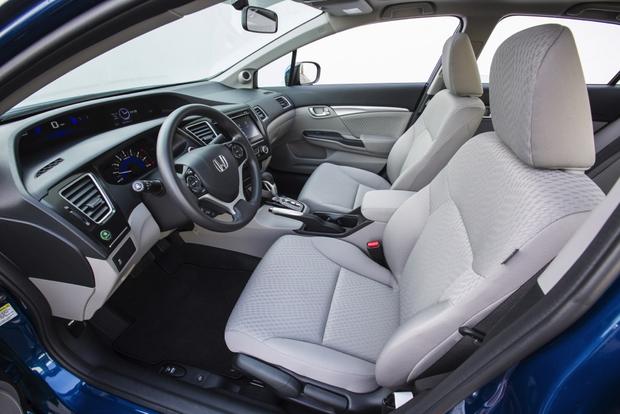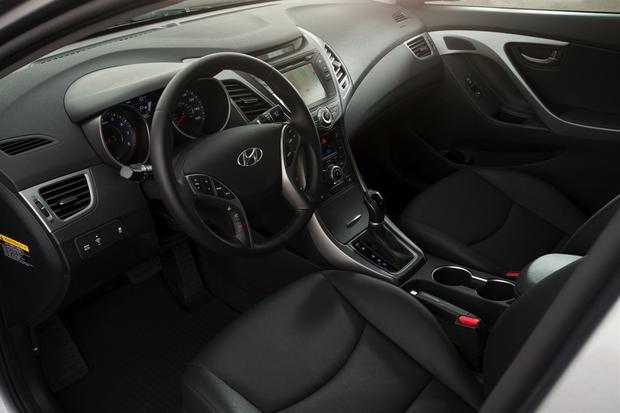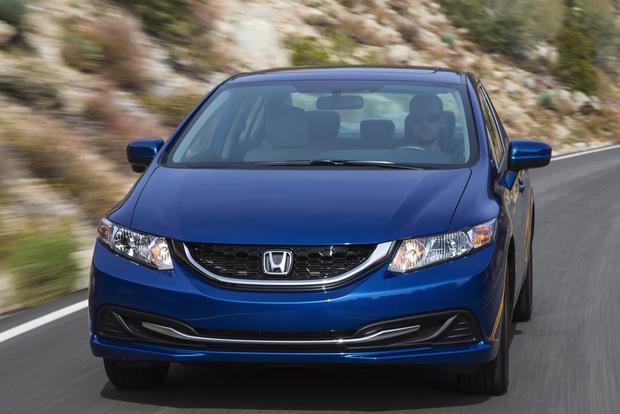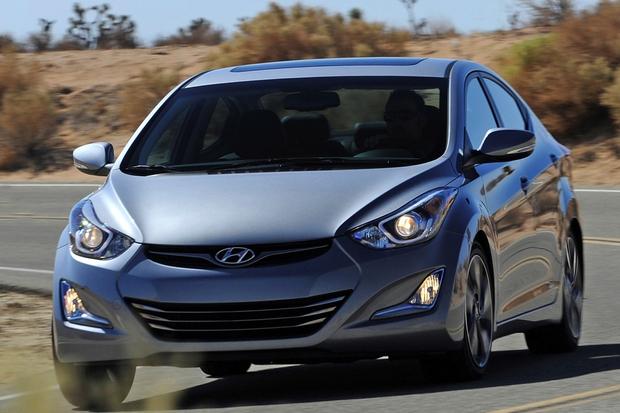 With so many models to choose from, searching for a compact car can be a difficult task. We've made things a little easier with our latest article, which offers an in-depth comparison between two of today's most popular compact cars: the 2014 Honda Civic and the 2014 Hyundai Elantra. If these two cars are on your shopping list, you'll want to read on to find out which is better, but first we'll take a look at changes to both vehicles for the 2014 model year.
2014 Honda Civic
The Civic offers a series of changes for 2014. Coupe models get revised styling, while all Civic models add an upgraded interior. Last year's 5-speed automatic transmission is gone -- replaced by a more efficient continuously variable automatic transmission (CVT) -- while newly available features include keyless ignition, a blind spot monitoring system and a larger touchscreen.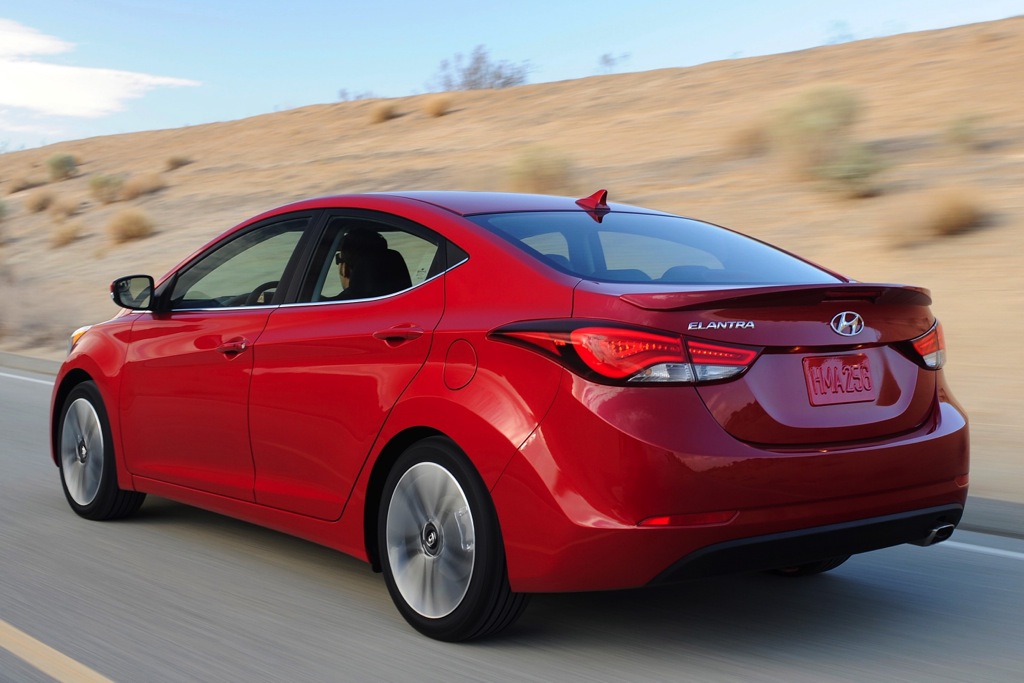 2014 Hyundai Elantra
The Elantra also offers a host of changes for the 2014 model year. In addition to revised interior and exterior styling, the compact Hyundai offers infotainment improvements and a new Sport trim level with a more powerful engine.
Reliability
In J.D. Power reliability ratings, the Honda Civic edges out the Hyundai Elantra for predicted dependability. The Civic earned four out of five circles (indicating better-than-average reliability) in J.D. Power's Power Circle scores, while the Elantra earned an average score of three out of five circles.
The Elantra makes up for lost ground with its excellent warranty, however. The Elantra offers 5 years or 60,000 miles of bumper-to-bumper coverage and 10 years or 100,000 miles of powertrain protection. The Civic, meanwhile, offers a far more pedestrian 3-year/36,000-mile bumper-to-bumper warranty and a 5-year/60,000-mile powertrain plan.
As a result, the reliability category is a tie: While the Civic may be a little more reliable than the Elantra, the Hyundai offers peace of mind for a longer period.
Fuel Economy
As most shoppers already know, the Civic offers a wide range of engines designed to appeal to a huge cross section of buyers. Two are especially important: The Civic Hybrid's 110-horsepower 1.5-liter hybrid powerplant -- which returns 44 miles per gallon in the city and 47 mpg on the highway -- and the standard Civic's 143-hp 1.8-liter -- good for 30 mpg city/39 mpg hwy with a CVT automatic or 31 mpg city/41 mpg hwy in the efficiency-focused HF guise.
There's no hybrid Elantra, and the compact car doesn't even offer a dedicated fuel economy trim like the Civic HF, but Elantra models still return a respectable 28 mpg city/38 mpg hwy with an automatic transmission and the standard 145-hp 1.8-liter 4-cylinder engine. The sporty new 173-hp Elantra Sport returns even worse mileage, achieving just 24 mpg city/34 mpg hwy with the manual transmission and slightly less with an available automatic.
Because the Elantra can't beat the Civic's stellar fuel economy ratings -- and since there's no hybrid Elantra available -- Honda takes an easy victory in our fuel economy category.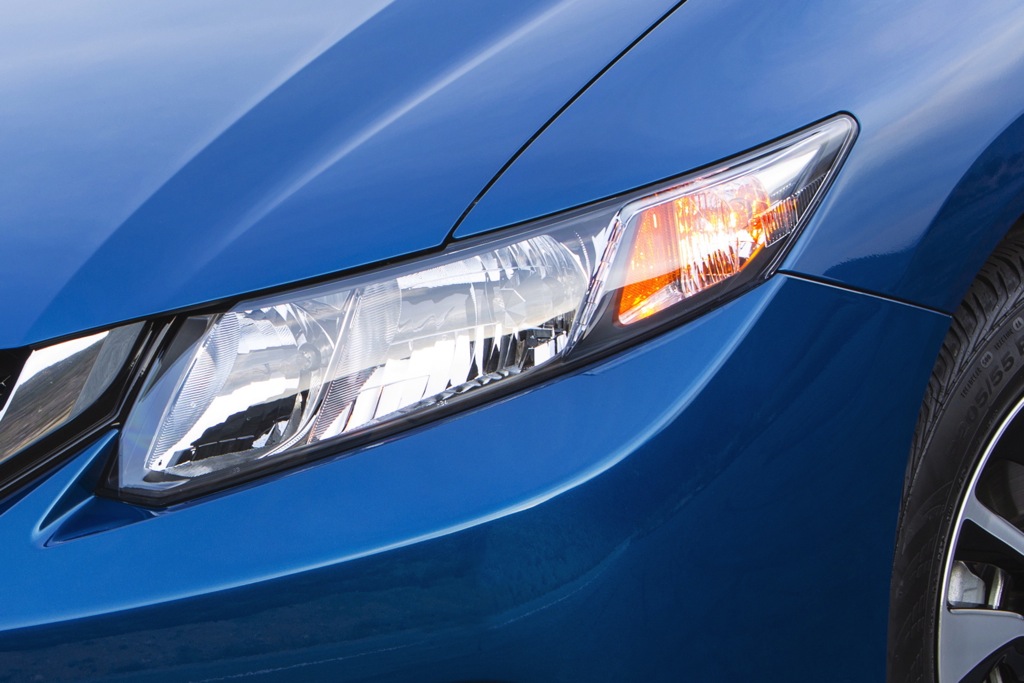 Safety
Both the Honda Civic sedan and the Hyundai Elantra sedan earned the same excellent crash-test score from the federal government's National Highway Traffic Safety Administration: five stars overall. In testing carried out by the nonprofit Insurance Institute for Highway Safety (IIHS), the Civic offers a slight benefit. Not only does it earn the Top Safety Pick+ score (compared to the Elantra's Top Safety Pick designation), it also performs slightly better in IIHS's small-overlap front crash test, earning a Good rating next to the Elantra's Acceptable score.
The Civic also offers a few more safety features than the Elantra. Our favorite is Honda's impressive LaneWatch blind spot camera, which provides an excellent look at the sedan's blind spot when making a lane change. The Civic also offers a forward-collision prevention system, a lane-departure warning system and a standard backup camera -- none of which the Elantra can claim.
Technology
The technology section is something of a mixed bag. We prefer the Hyundai's Blue Link system to the Civic's HondaLink technology -- partially because the Elantra's system is easier to use and the Civic's system still isn't compatible with Android phones. To us, the latter is a major no-no in a world where your cellphone is likely the most important gadget that you own.
The Civic makes up for its infotainment woes with a much stronger suite of safety features. There's a standard backup camera, an available lane-departure warning system, an optional forward-collision prevention system and the excellent LaneWatch blind spot camera -- and you won't find any of these safety features on the Elantra. As a result, the winner of our technology category depends on your preference: If it's infotainment that you like, the Elantra is your car, but if you're looking for safety tech, we'd go with the Civic.
Value
You've probably noticed that the 2014 Honda Civic seems to be winning most categories -- though we stress that it's rarely by a wide margin. That doesn't mean that the Honda is necessarily the best deal. On the contrary, a typical Elantra costs around $1,000 less than a similarly equipped Civic -- a big figure for two cars priced from less than $19,000 with shipping.
Which is the better value? To us, it depends on what you want. The Hyundai offers a highly similar experience to the Honda for about 95 percent of the price. Of course, it can't quite match the Civic in terms of fuel economy and safety, but if you're looking for a better deal, the Hyundai offers an excellent value in the compact-car world.
AutoTrader's Advice
Typically, we use this section to provide an answer to the question we asked at the beginning of our article: Which is better? But this time, we'll ask another question: What's your biggest priority?
If the answer is value and features per dollar, the Hyundai is your car. It offers a longer warranty, a better infotainment system and a lower price tag than the Civic -- not to mention recently updated styling. And the 173-hp Sport model is surprisingly spry off the line.
If you're looking for the better car, though, you'll want the Civic. Infotainment may not be on the Hyundai's level, but the Honda boasts excellent reliability ratings, safety scores and technology -- not to mention better gas mileage. When it comes to compact cars, the Civic still remains one of the segment's top benchmarks.