Car Comparison
2014 Toyota Highlander vs. 2014 Chevrolet Traverse: Which Is Better?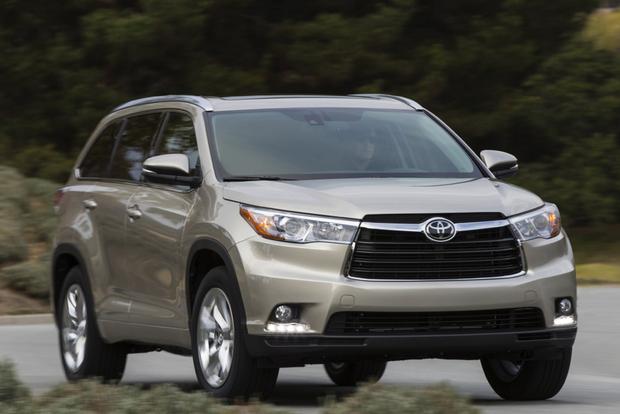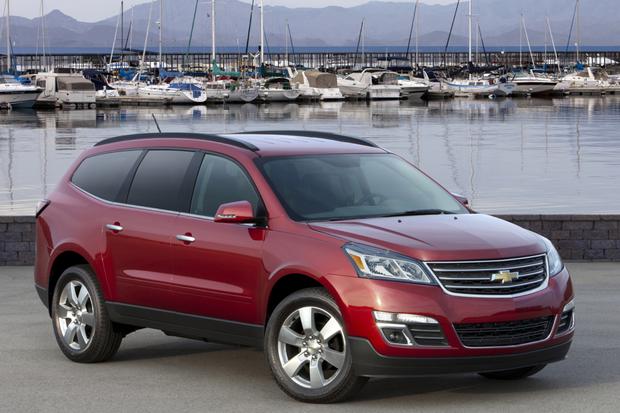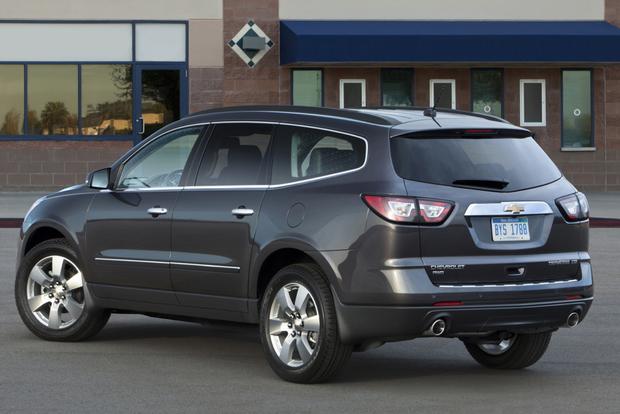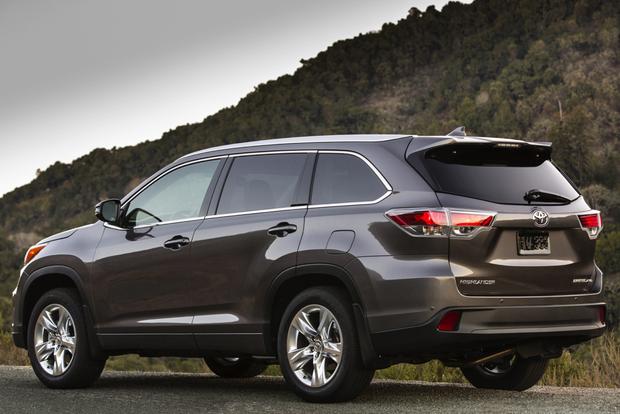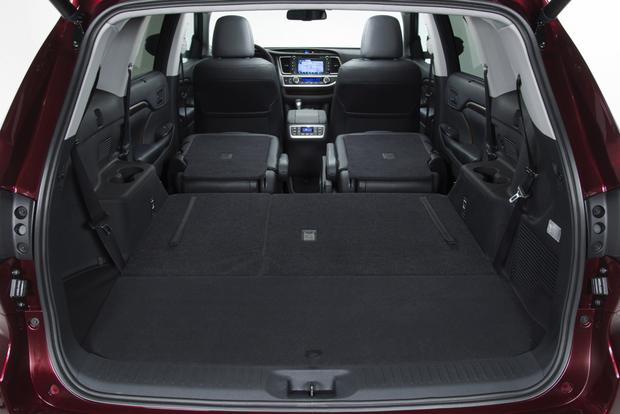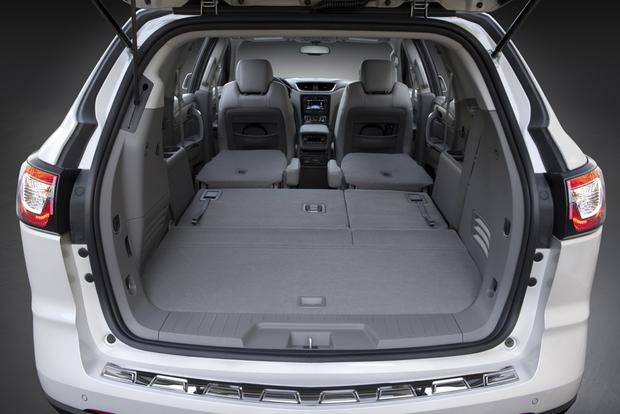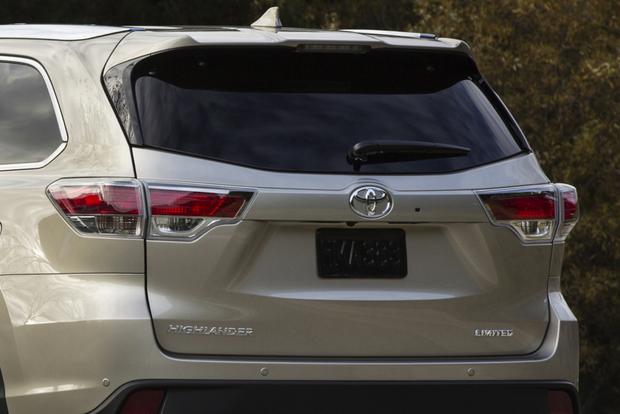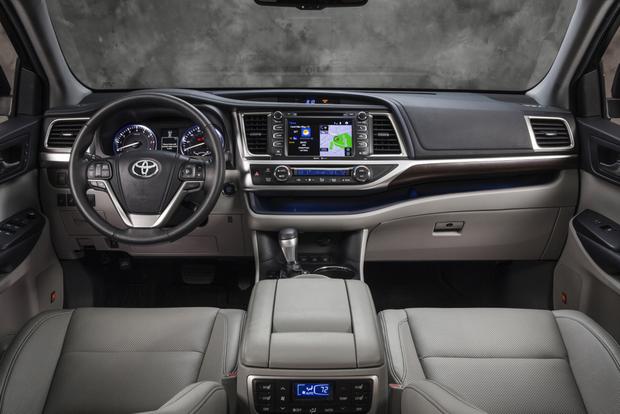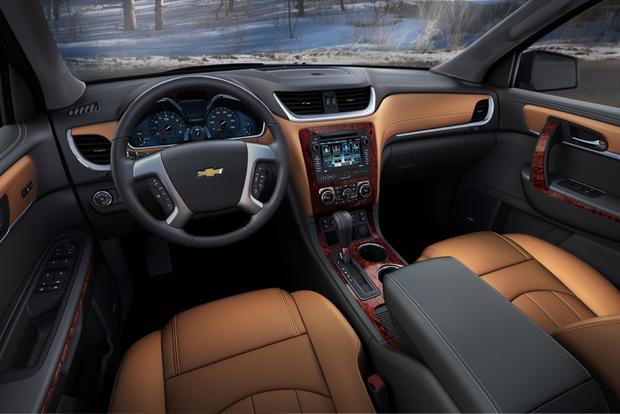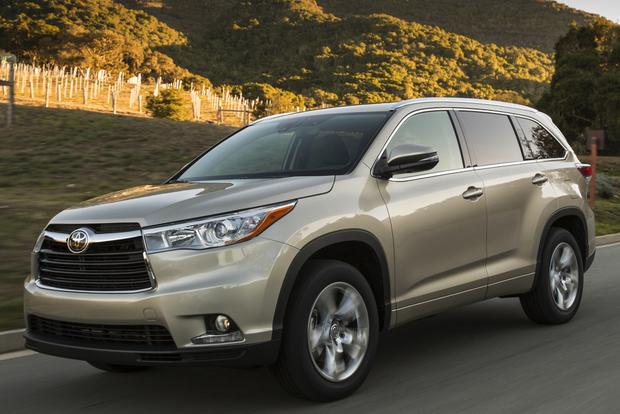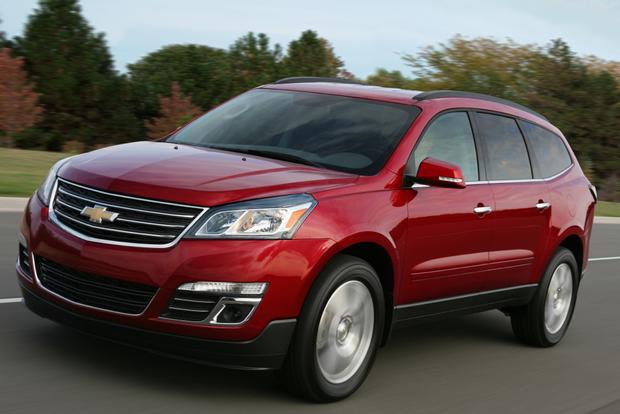 Editor's note: You may want to read more of Autotrader's model vs. model comparison car reviews as well as the 2014 Toyota Highlander review, the 2014 Chevrolet Traverse review and Buying a Used Toyota Highlander: Everything You Need to Know.
If you're looking for a new family crossover, our latest comparison is just for you. We're taking an in-depth look at two of today's most popular family SUVs, the 2014 Toyota Highlander and the 2014 Chevrolet Traverse, to find out which one is better. Before we do, let's check out what's new with both crossovers for the 2014 model year.
2014 Toyota Highlander
The Highlander is fully redesigned for the 2014 model year. In addition to new styling inside and out, it boasts a larger interior, several new features, and a new 6-speed automatic transmission for better gas mileage and improved acceleration.
2014 Chevrolet Traverse
Following major changes last year, the Traverse has only minor updates for 2014. Revisions include two new charge-only USB ports, along with newly standard forward-collision alert and lane-departure warning in upscale LTZ models.
Reliability
In J.D. Power ratings, the Toyota Highlander boasts a reliability advantage over the Chevrolet Traverse. Even though the Highlander is brand-new, J.D. Power rates it at four out of five circles in their Power Circle Ratings -- indicating better-than-average reliability. Its score tops the Traverse's average rating of three out of five circles.
The Highlander also offers a slight benefit in terms of warranty length. While both SUVs boast the same 3-year/36,000-mile bumper-to-bumper warranty, the Highlander's powertrain warranty offers a higher mileage limit (100,000 miles) than the Traverse's 60,000-mile cap. As a result, the Highlander is our choice for drivers who want to maximize reliability.
Fuel Economy
Although base-level Toyota Highlander models use a 4-cylinder engine, the vast majority of Highlanders will come with a V6. The Traverse skips a base-level 4-cylinder and only offers a V6.
In the Highlander, the V6 is a 3.5-liter unit that makes 270 horsepower. Fuel economy is 19 miles per gallon in the city and 25 mpg on the highway with front-wheel drive or 18 mpg city/24 mpg hwy with all-wheel drive. The Traverse, meanwhile, uses a 281-hp 3.6-liter V6, returning 17 mpg city/24 mpg hwy with front-wheel drive or 16 mpg city/23 mpg hwy with all-wheel drive. The advantage in this category is owned by the Highlander -- an advantage further enhanced by the Toyota's available 4-cylinder engine, which boasts 20 mpg city/25 mpg hwy.
Safety
Both the Highlander and the Traverse earned perfect 5-star overall safety ratings in crash tests carried out by the government's National Highway Traffic Safety Administration. The two SUVs also received strong marks from the Insurance Institute for Highway Safety (IIHS), with the Highlander earning a Top Safety Pick+ designation -- the Traverse, however, has not yet completed IIHS's full battery of tests to qualify for that rating.
If you're interested in safety technology, you'll find that both the Highlander and Traverse feature a wide array of high-tech features -- items such as rear cross-traffic alert, a frontal-collision warning system and a blind spot monitoring system. Unfortunately, both crossovers limit these items to their top trim levels, meaning that they're not available to budget-minded drivers who want to splurge on a few frills beyond safety.
Given the closeness of their crash-test ratings and the similarity of their overall list of safety features, we think that the Highlander and Traverse offer about the same level of safety.
Technology
Although you may think that a Japanese vehicle -- particularly a newly redesigned one such as the Highlander -- might offer more high-tech features than an older-design domestic SUV such as the Traverse, you'll be surprised to discover that the two crossovers are closer in terms of technology than you might think.
If you're interested in infotainment, for example, you'll appreciate Chevrolet's modern MyLink system. There are also plenty of safety gadgets in both SUVs, and we like the Traverse's available OnStar system and its optional remote-start function.
Still, the Highlander offers a few slight advantages over the Chevrolet. Its infotainment system is a little quicker to respond to touch commands, and its available 8-inch screen outshines the Traverse's 6.5-in screen. While both models offer a forward-collision alert system, only the Toyota's comes with automatic braking. The Highlander also boasts adaptive cruise control (not available in the Traverse) and optional heated rear seats. In the end, the Toyota beats out the Chevrolet when it comes to tech features.

Value
Don't be fooled by base prices. Although the Highlander starts off less expensive than the Traverse, base-level Highlander models use an anemic 4-cylinder engine that we'd avoid in nearly all cases. Opt for the V6 engine, and you'll find that the Highlander is a little more expensive than the Traverse -- something that's true throughout all trim levels.
Unfortunately for value-minded shoppers, the Highlander doesn't justify this price difference with any extra equipment. Yes, the Toyota may be a bit more reliable, and it adds a newer design and an extra mpg or two of gas, but for drivers who simply want the most bang for their buck, the Traverse includes just a little more standard content, which makes it our pick in terms of value.
AutoTrader's Advice
The 2014 Toyota Highlander and the 2014 Chevrolet Traverse are both excellent crossovers that offer a wide range of features, good fuel efficiency, modern gadgets and great safety ratings -- all while having enough room for the whole family. If we were the buyer, we'd pick the Highlander, which touts more available technology, better fuel economy, better reliability and a newer design, but the Traverse isn't far behind -- and if it's offered with a great deal, we might have a hard time passing it up.