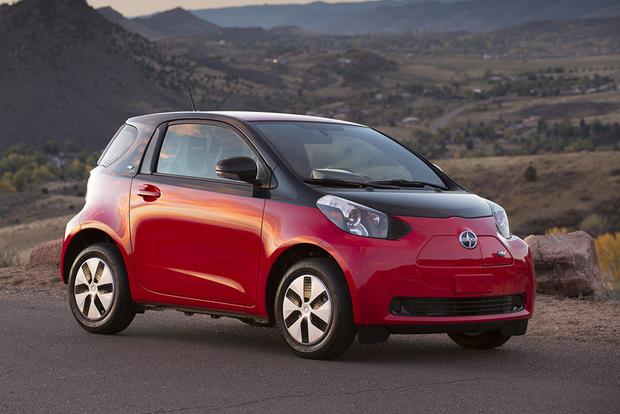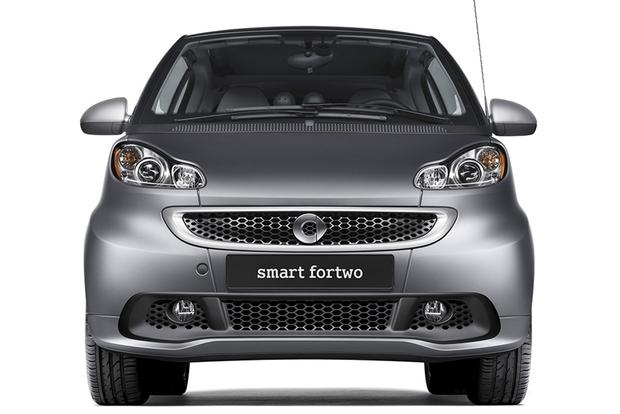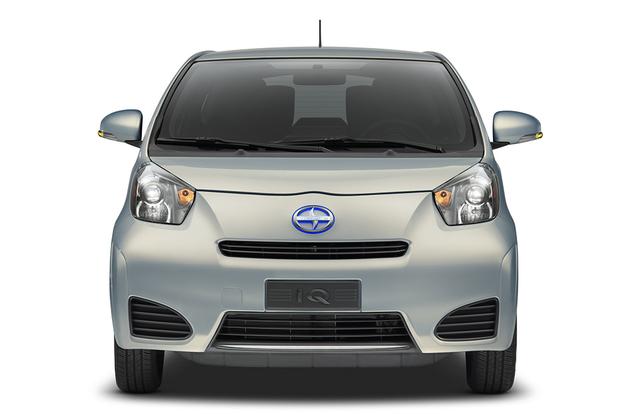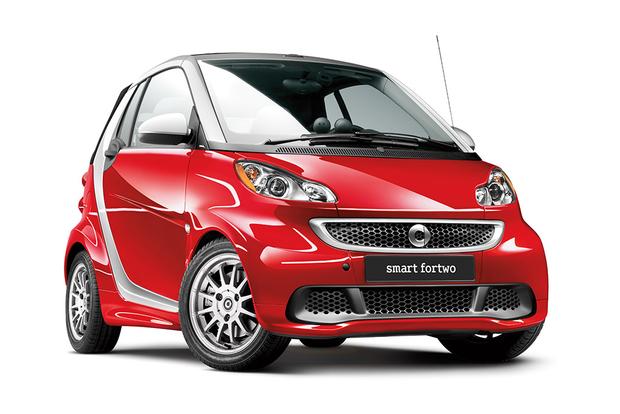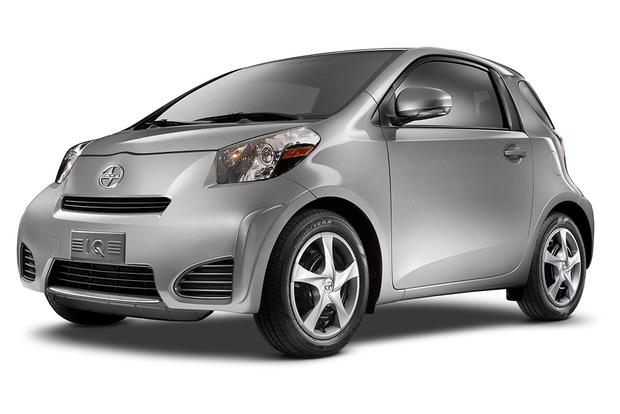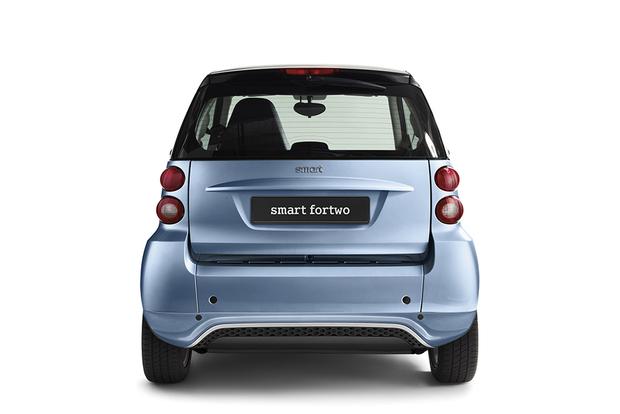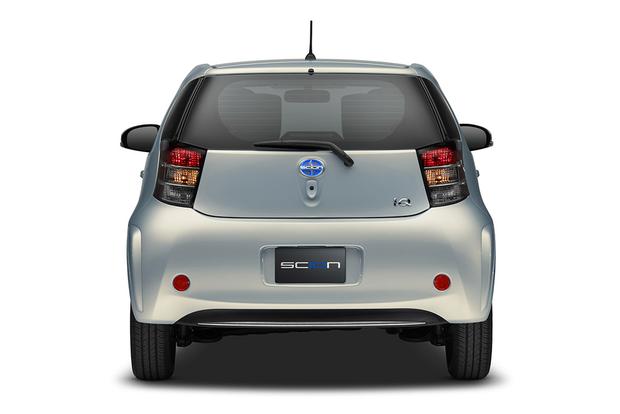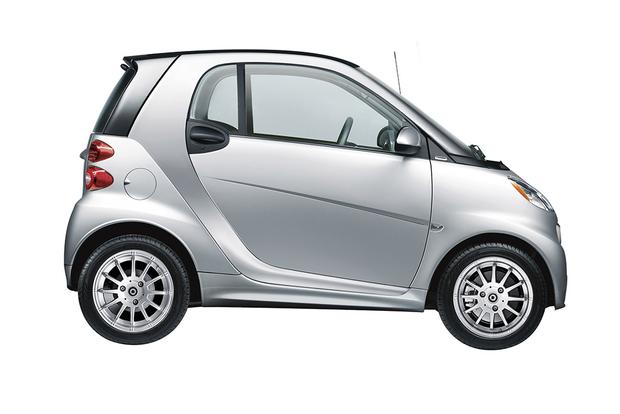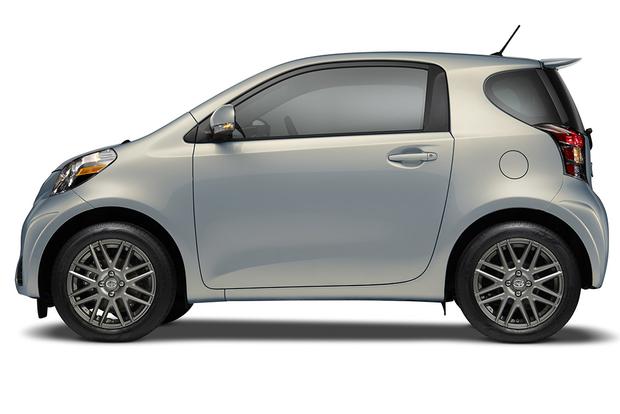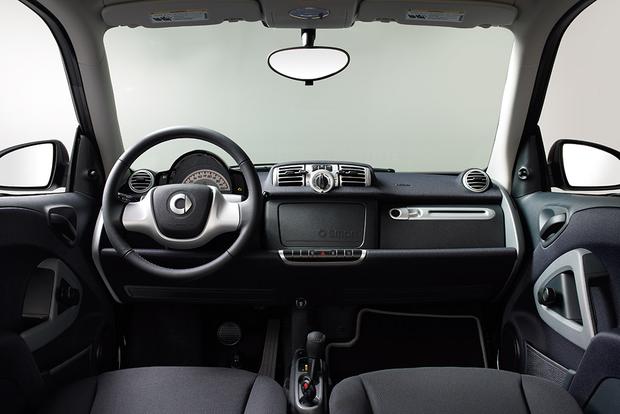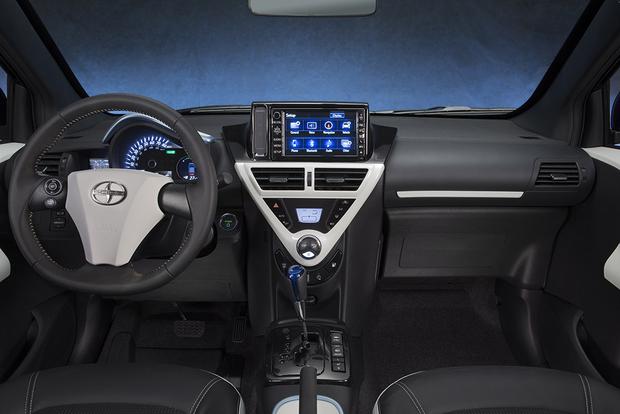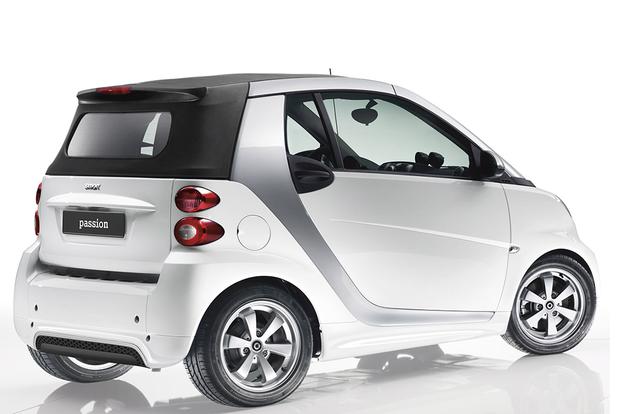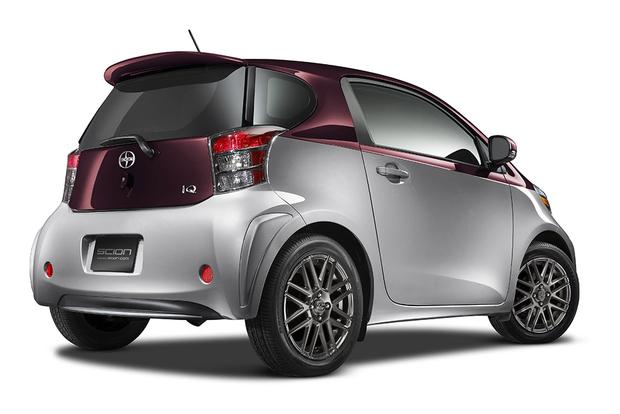 If you're interested in a tiny, city-friendly small car designed to cruise down narrow streets with ease and make quick work out of parking in tight spaces, then the 2015 smart fortwo and the 2015 Scion iQ are probably on your shopping list. Both are among the smallest cars on sale today, offering tiny dimensions specifically aimed at shoppers in the most urban of environments. But which one is better? Our latest article examines precisely that in a series of close comparisons, but first let's see what's new with the fortwo and the iQ for the latest model year.
2015 smart fortwo
The smart fortwo carries over unchanged for the 2015 model year.
2015 Scion iQ
Like the fortwo, the iQ is also unchanged for the 2015 model year.
Reliability
Unfortunately, neither reliability experts at J.D. Power nor those at Consumer Reports has released reliability data for the smart fortwo or the Scion iQ. Anecdotally, we suspect the Scion will offer slightly better dependability than the smart, though given that these are small city cars, many drivers are unlikely to put on enough annual miles to develop any major problems.
As for warranty length, the two models differ slightly. The fortwo offers just one plan, which offers bumper-to-bumper coverage for up to 4 years or 50,000 miles with no additional powertrain coverage. Meanwhile, the iQ touts two warranties: a bumper-to-bumper plan that lasts for 3 years or 36,000 miles and a powertrain warranty that reaches as high as 5 years or 60,000 miles.
Given their unknown reliability ratings and similar warranty coverage, we're leaving this category as a draw between the iQ and the fortwo.
Fuel Economy
The fortwo offers two powertrains. Most models use a 1.0-liter 3-cylinder engine that makes just 70 horsepower and sends power to the rear wheels through a 5-speed automatic transmission. That engine helps the fortwo deliver up to 34 miles per gallon in the city and 38 mpg on the highway.
The fortwo also offers a 55-kW electric motor in the fortwo electric drive. That engine boasts a 6-hour recharge time and an adequate range of nearly 70 miles on a single charge.
The iQ, meanwhile, only offers one engine: a 1.3-liter 4-cylinder that makes 94 hp and 89 lb-ft of torque. Offered only with a continuously variable automatic transmission, the iQ returns an impressive 36 mpg city/37 mpg hwy.
If fuel economy is a priority, the iQ offers better numbers than the fortwo from its gasoline engine. But for drivers who are interested in a fully electric car, only the fortwo touts an available electric powertrain, giving it the ultimate fuel economy edge.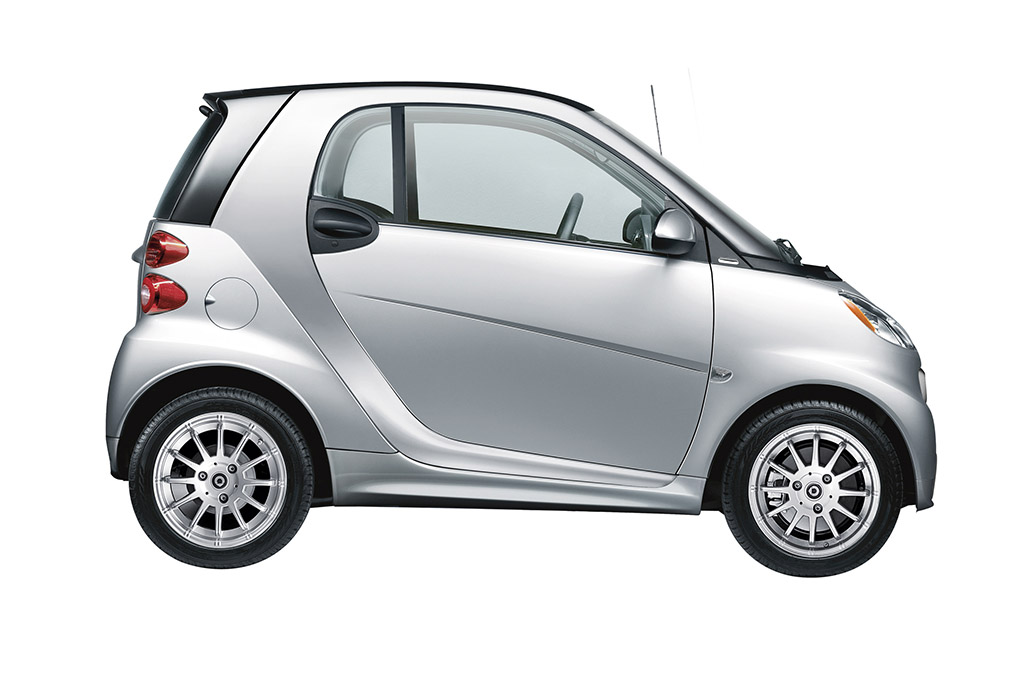 Safety
In crash testing carried out by the federal government's National Highway Traffic Safety Administration, both the fortwo and the iQ earned a 4-star overall rating out of five possible stars. Neither model has gone through the full battery of Insurance Institute for Highway Safety tests in order to receive a final crash-test rating from that firm.
As for safety equipment, the fortwo and iQ offer only the basics. Standard on both models are side-curtain airbags, anti-lock brakes and knee airbags -- but that's about it. Don't expect blind spot monitoring systems, lane-departure warning, forward-collision warning or any of today's other high-tech safety systems and gadgets.
Technology
Given the low base price of the iQ (around $16,500) and the fortwo (around $14,300), you probably aren't expecting much technology -- which is good, because you won't get very much. Indeed, both cars offer only basic features such as air conditioning, power windows and mirrors, and keyless entry, with options ranging from a navigation system to a sound system with up to seven speakers in the smart and six speakers in the iQ.
If we had to award a winner here, it would be the iQ, as it offers a few more standard features than the fortwo -- including a 6-inch center touchscreen, HD Radio and a better iPod interface. But with low base prices and not much room to stuff various features or gadgets, it's no surprise that neither the iQ nor the fortwo is exactly a technological marvel.
Value
The winner of the value equation largely depends on how many people you'll want to carry around in your little city car. The smart only seats two, while the iQ is pitched as a 3+1: enough room for three passengers or four in a pinch.
Besides the seating-capacity differences, there aren't many compelling reasons to pay the iQ's higher base price over the fortwo -- and that makes the smart the better value for drivers who don't need four seats. But if you can't make do with a 2-seater, few tiny city cars combine the iQ's practical seating capacity and its extra-small dimensions.
Autotrader's Advice
If you're having a hard time choosing between the 2015 Scion iQ and the 2015 smart fortwo, we have a suggestion: Don't pick either of them. We say that because 2015 is the iQ's last model year, and you can probably buy a used one for a lot less than you'd spend on a brand-new model. Likewise, the fortwo is getting a full redesign for 2016 -- and by all accounts, the new version is dramatically improved over today's model -- so much so, in fact, that we suspect it'll be worth the wait.
If you can't wait for a new smart, consider other small city cars -- such as the FIAT 500, the MINI Cooper and the Honda Fit -- in the meantime. And if you're stuck deciding between only the iQ and the smart, our advice is to choose based on how many seats you think you'll need. If you frequently carry around more than two people, go for the Scion, but if you can make do with only two seats, save your money and pick the fortwo.