Editor's note: You may want to read more of Autotrader's model vs. model comparison car reviews as well as the 2016 Honda Civic review, the 2016 Volkswagen Jetta review and Buying a Used Honda Civic: Everything You Need to Know.
If you're interested in a fuel-sipping compact sedan, the 2016 Honda Civic and 2016 Volkswagen Jetta are likely on your shopping list. Both offer roomy interiors, recent updates and affordable pricing, along with great gas mileage. But which one is better? And which one should you get? To help you answer those questions, we've created a close comparison between both models. But first, let's see what's new with the Civic and the Jetta for the latest model year.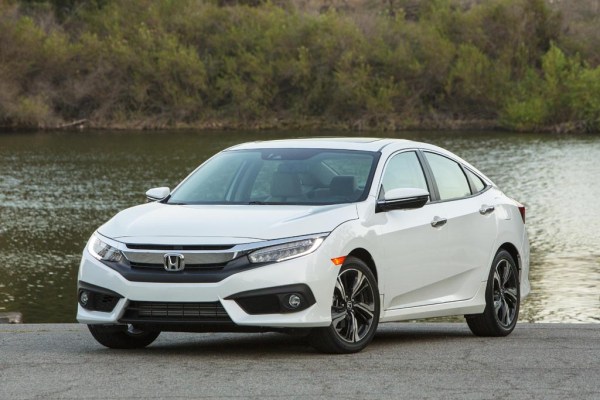 2016 Honda Civic Changes
The Civic is fully redesigned for the latest model year. In addition to a completely new look inside and out, the latest Civic boasts new features, new powertrains and a roomier interior with more cargo space in the trunk. See all 2016 Honda Civic models available near you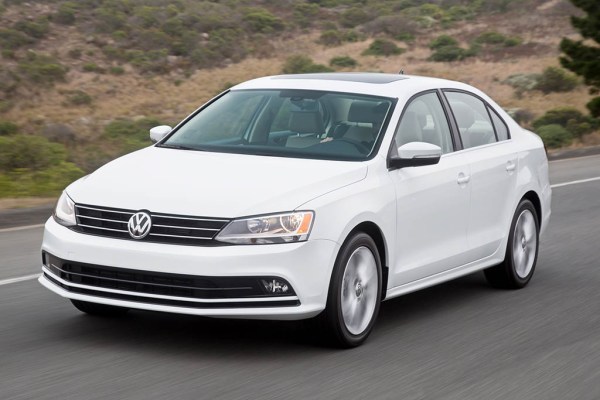 2016 Volkswagen Jetta Changes
Although the Jetta isn't fully redesigned like its Honda Civic rival, it makes several notable changes for 2016. Base models lose the previously standard 2.0-liter 4-cylinder engine, for example, but all models gain a new touchscreen. And the fuel-efficient TDI model is gone from the Jetta's lineup pending the conclusion of Volkswagen's diesel-emissions scandal. See all 2016 Volkswagen Jetta models available near you
Reliability
Although the latest Civic is too new for reliability ratings from the reviewers at J.D. Power, the Jetta earned a below-average score from the firm. J.D. Power's latest Vehicle Dependability Study places Honda near the top among all automakers, while Volkswagen is in the lower quarter of the list. To us, that suggests the Civic will offer better dependability.
As for warranty coverage, the two models are identical. Both offer 3 years or 36,000 miles of bumper-to-bumper coverage, along with 5 years or 60,000 miles of powertrain protection.
Though we don't yet have final J.D. Power reliability ratings for the Civic, we think drivers especially interested in reliability would be wise to opt for the Honda over its Volkswagen rival.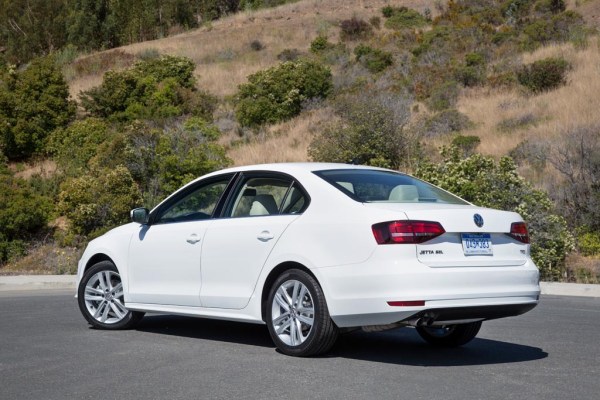 Fuel Economy
The Civic offers two engines. Base models use a 2.0-liter 4-cylinder that makes 158 horsepower and 138 lb-ft of torque mated to a 6-speed manual or a continuously variable automatic transmission. It returns up to 31 miles per gallon in the city and 41 mpg on the highway. Drivers looking for more power and gas mileage can opt for a 174-hp 1.5-liter turbocharged 4-cylinder, which gets up to 31 mpg city/42 mpg hwy.
The Jetta offers four engines. Base models use a 150-hp 1.4-liter turbocharged 4-cylinder that returns 28 mpg city/40 mpg hwy. Drivers looking for more power can get a 170-hp 1.8-liter turbocharged 4-cylinder that offers up to 25 mpg city/37 mpg hwy, while shoppers interested in even more power can go for the Jetta GLI's 210-hp 2.0-liter turbocharged 4-cylinder, which boasts up to 24 mpg city/33 mpg hwy. If it's fuel economy you're looking for, the Jetta Hybrid comes with a 170-hp 1.4-liter hybrid 4-cylinder that returns an impressive 42 mpg city/48 mpg hwy.
Our take: Although the Jetta Hybrid's gas mileage numbers are the best of any powertrain we named, opting for a Jetta Hybrid is a pricey proposition. If you're looking to keep costs down, the Civic's gas mileage is better than any gas-powered Jetta.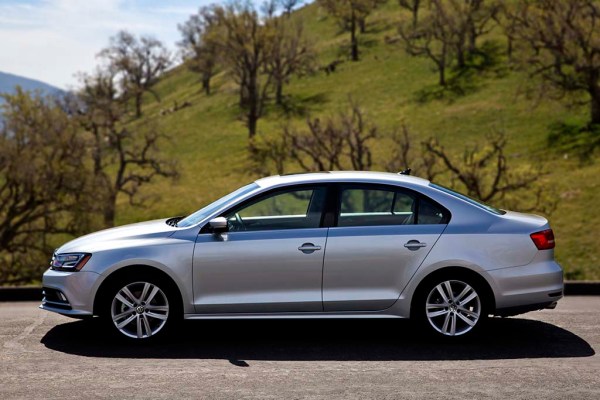 Safety
Both the Civic and the Jetta come standard with anti-lock brakes, side-curtain airbags and traction control. The Civic takes things a little further and adds a standard backup camera, which remains optional in the Jetta.
As for new safety technology, the Jetta offers forward-collision warning, automatic braking, a blind spot monitoring system and rear cross-traffic alert. The Civic comes with all of those items except rear cross-traffic alert, but it adds some unique features of its own, including Honda's excellent LaneWatch blind spot camera, lane-keep assist and adaptive cruise control.
In crash-testing carried out by the National Highway Traffic Safety Administration, both the Civic and Jetta earned perfect 5-star overall scores. Both models also earned the coveted Top Safety Pick+ rating from the nonprofit Insurance Institute for Highway Safety.
As a result, the safety category is mostly a tossup, though we'd say the Civic has a slight advantage over the Jetta given its standard backup camera and a couple of extra features not offered by the Volkswagen.
Technology
When it comes to features and equipment, the Jetta certainly doesn't disappoint. It offers a lot of today's latest high-tech gadgets, including a 6.3-inch touchscreen, bi-xenon headlights, dual-zone automatic climate control, a blind spot monitoring system, rear cross-traffic alert, an upscale 8-speaker Fender sound system, Apple CarPlay and Android Audio.
But there's no denying that the Civic is better-equipped than its Volkswagen rival. It matches or beats each of those features, including a larger touchscreen, LED headlights and virtually every other feature the Jetta offers, plus adaptive cruise control, Honda's excellent LaneWatch blind spot camera, remote starting, a 10-speaker sounds system and voice controls for the infotainment system. Simply put, the Honda is a far better choice for technophiles interested in a compact car with all the latest gadgets and features.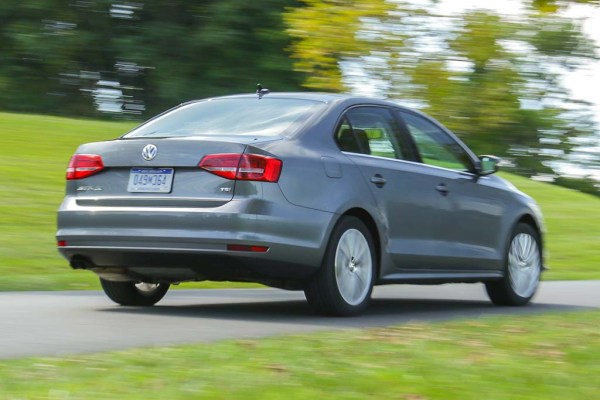 Value
Given the Civic's advantages in virtually every one of our categories, you might expect it to have a much higher base price than its Volkswagen rival. But that isn't so: The Civic starts at $19,600 compared to $18,700 for the Jetta. That relatively small $900 price difference actually narrows as you progress through the trim levels, meaning that the Civic offers a lot more of everything — including technology, safety equipment, reliability and gas mileage — for not much more money.
Autotrader's Advice
Although we've always like the Volkswagen Jetta, there's no doubt the car's appeal has diminished without its highly efficient TDI variant. Meanwhile, the 2016 Honda Civic is the best compact car on the market thanks to impressive engines, excellent technology, a sleek new look and great gas mileage. Even though the Civic is a little more expensive than the Jetta, we think it's easily worth it.
Find a Used Honda Civic for sale