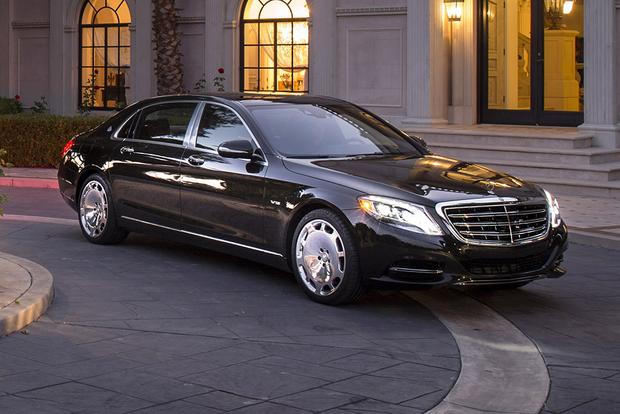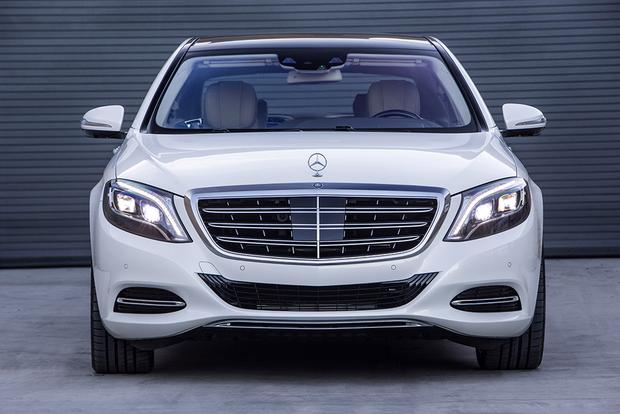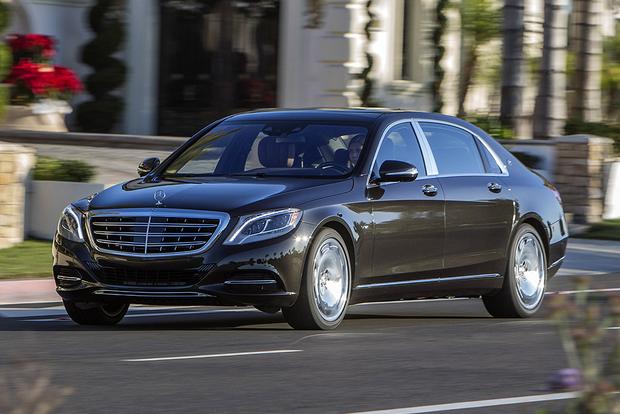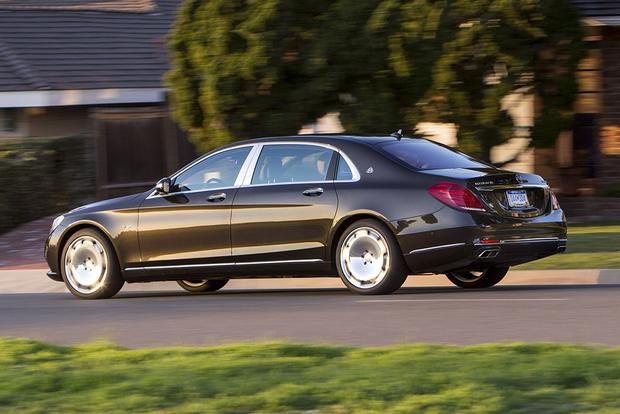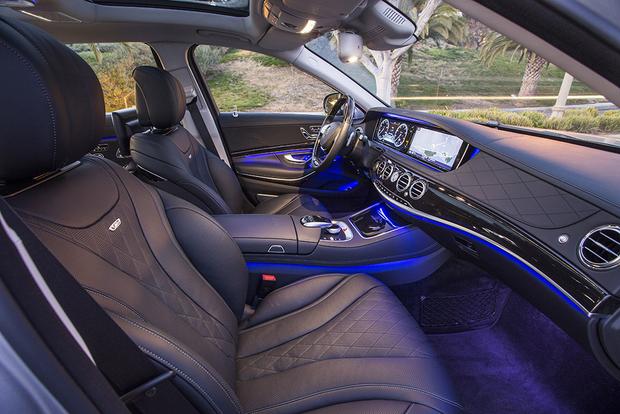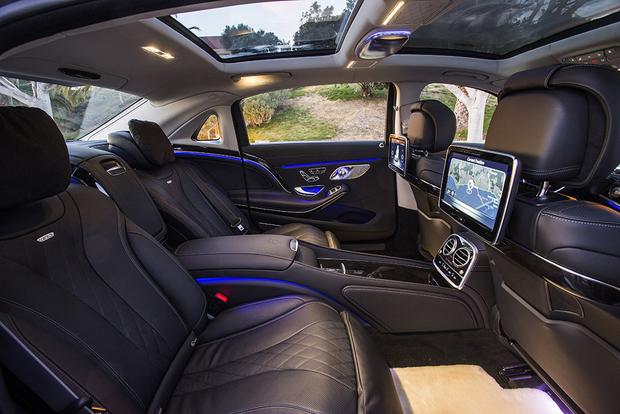 What's New for 2016?
The 2016 Mercedes-Maybach S600 is a totally new model based on the latest Mercedes-Benz S-Class. It replaces the full-size Maybach 57 and 62 sedans, which went out of production after the 2012 model year following limited success.
What We Like
Handsome interior and exterior; exceptional V12 performance; amazing amenities
What We Don't
Very expensive; sure to suffer immense depreciation; S-Class looks don't compete with the best from Rolls and Bentley
Overview
After the dismal failure of Mercedes-Benz's Maybach brand, the automaker is back with something a little different: the Mercedes-Maybach S600, a full-size luxury sedan that combines S-Class underpinnings with the amenities and features of an ultra-luxury car.
What amenities, you ask? Just about anything you can imagine, including airplane-style tray tables for rear passengers, a 24-speaker Burmester sound system, heated and cooled rear cupholders, reclining rear seats, an automated parking system, and heated and ventilated rear seats. Under the hood, there's a 6.0-liter turbocharged V12 that makes 523 horsepower and a truly amazing 612 lb-ft of torque. In other words, this thing is loaded.
But then again, it had better be loaded considering its base price: $191,000 with shipping before options, which are surprisingly plentiful. That makes it about $20,000 more expensive than a standard S600 and nearly $100,000 more expensive than a base-level S-Class -- a full-size upscale sedan generally agreed to be one of the most luxurious cars on sale today.
Is it worth it? That's for you to decide. But in spite of the long list of features and amazing powertrain, the 2016 Mercedes-Maybach S600 has one strong demerit against it: It looks a lot like a traditional S-Class. We suspect most shoppers will want to stand out a little more for their $200,000 and instead choose a Bentley Flying Spur or a Rolls-Royce Ghost. Those who don't mind the Mercedes' look, however, will get a true taste of opulence in this flagship sedan.