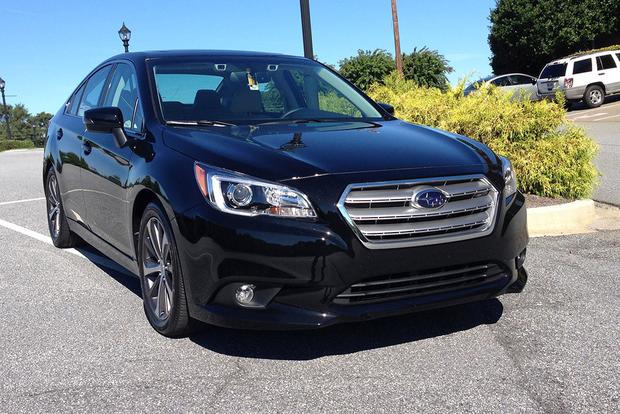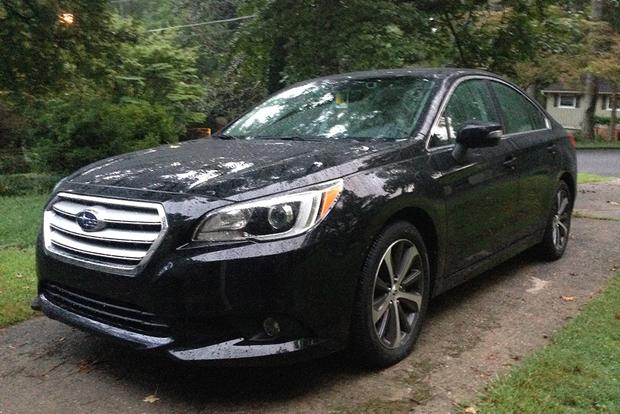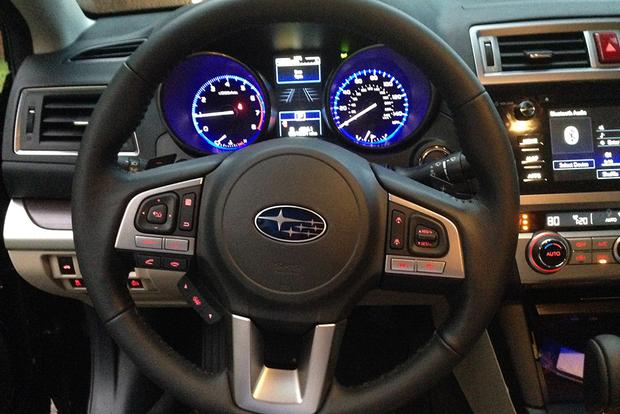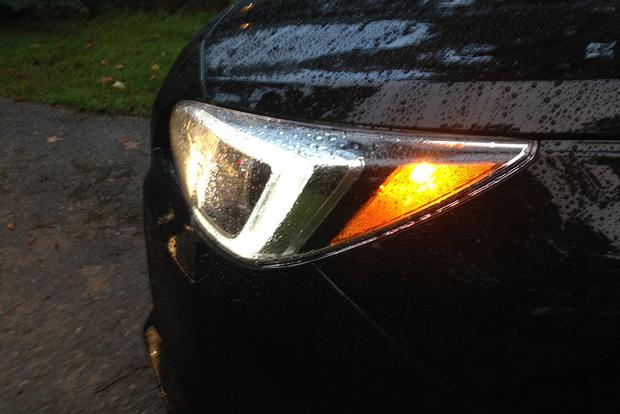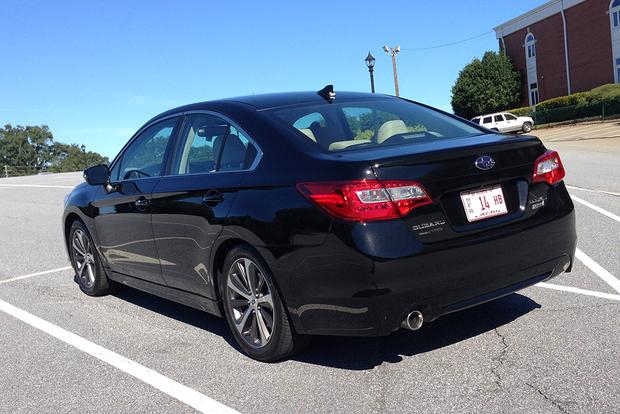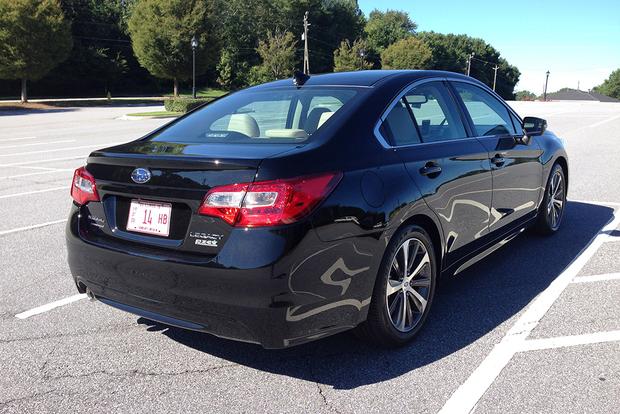 I like the 2016 Subaru Legacy a lot more than I expected. My initial thoughts are that it's surprisingly fun to drive with plenty of power, good handling and decent cabin materials. The interior doesn't completely blow me away like the Mazda6 did when I first saw it, but the Legacy can easily run in the same circles as cars such as the Toyota Camry and Honda Accord. Now, the Camry XSE is a step or two above the Legacy and Accord, but most folks are buying the Camry SE or XLE, which levels the playing field.
The Legacy is actually fun to drive, and handling is very good. Like the Chrysler 200, Mazda6 and Honda Accord, this is a functional sedan that you might enjoy driving. The rear seat is also on par with some of the midsize-sedan class leaders. My kids have already commented that the rear-seat heaters are "really nice."
The Legacy seems to be sipping fuel, but I haven't had to fill it up, so I don't know exactly how many miles per gallon it's getting; all I know is that I've been driving it for more than a week and it still doesn't need gas -- and when I got it, the tank was three-quarters full.
While not as funky-looking as some older Subarus, I think the look of the 2016 Subaru Legacy is good. Overall, the car feels like a baby BMW. It shares several similar characteristics with the luxury brand, but it feels like a notch down compared to an actual BMW. We're definitely excited to spend more time with this exciting contender in the midsize-sedan market.