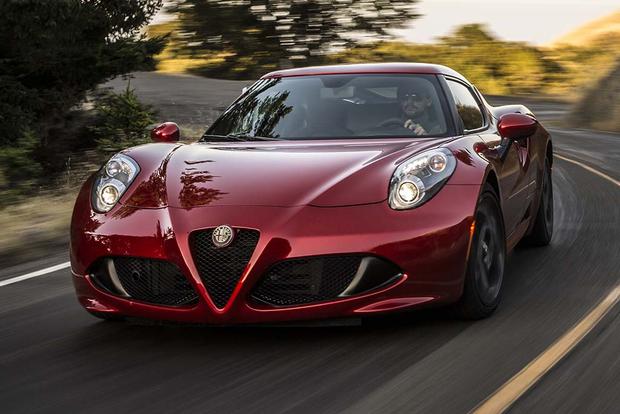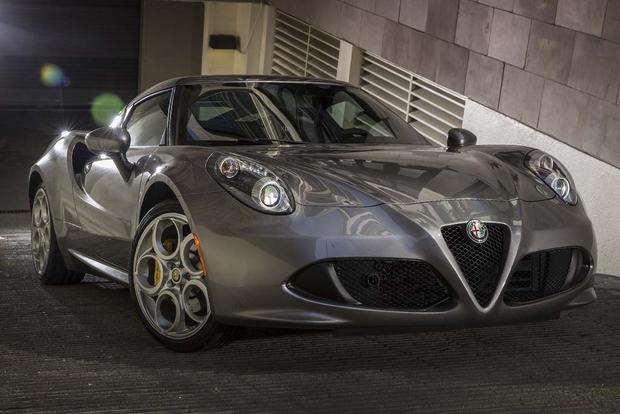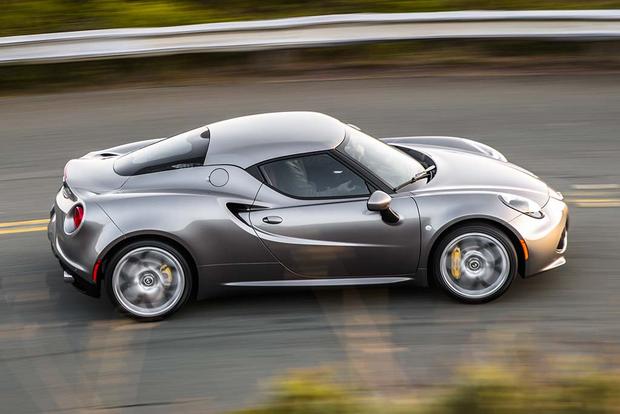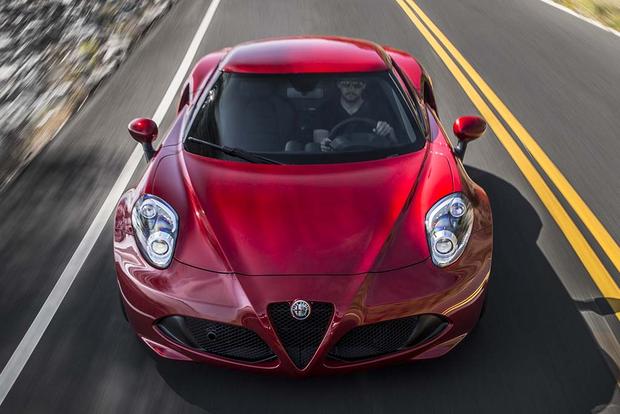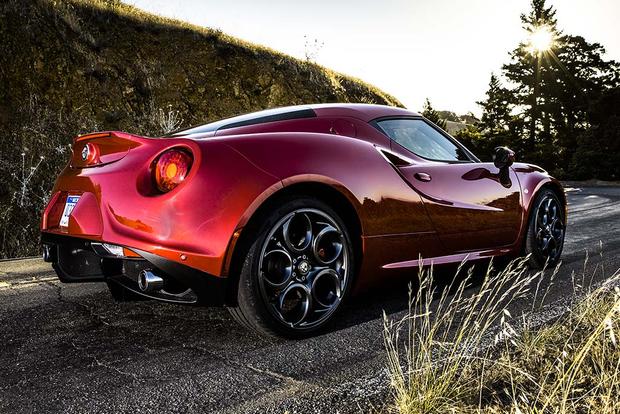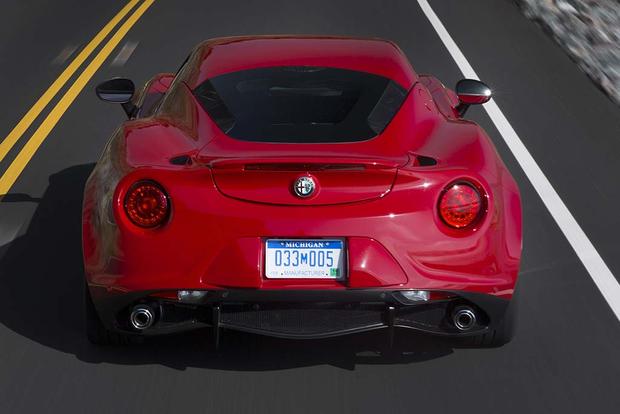 What's New for 2017?
The 2017 Alfa Romeo 4C includes new wheel designs, an improved available exhaust and a new carbon-fiber roof option.
What We Like
Excellent styling; great engine note; impressive performance; supercar-like carbon-fiber tub
What We Don't
Tiny cabin; very rough ride; very little interior or trunk storage
Overview
Italian automaker Alfa Romeo is back in America with its first new model in almost a decade, and its leadoff effort is a small, midengine sports car dubbed the 4C. It's quick, fun and exciting -- and lest we fail to mention, it's small.
Indeed, the 4C offers just two somewhat cramped seats and virtually no in-cabin storage save for the passenger footwell and a small box between the seats. And the trunk, located behind the engine, isn't exactly cavernous -- nor is the ride comfortable, the rear visibility very good or the list of standard equipment especially generous.
But if you're focusing on those things, you're missing the point. The 4C is a track-ready baby supercar, offering the same excellent engine note, dual-clutch gearbox technology and carbon-fiber tub as cars with four times the sticker price. And don't be fooled by the fact that the 4C only produces 237 horsepower and 258 lb-ft of torque from a turbocharged 4-cylinder: It can scoot to 60 miles per hour in 4.4 seconds and keep up with the best exotics in the corners.
So how much is it? If you want a base-level 2017 Alfa Romeo 4C Coupe, prices start around $57,000 with shipping -- but options are plentiful, so don't expect to buy one for that. For even more excitement, the 4C also comes in a Spider trim with a removable targa soft-top for about $10,000 more.
No matter how you get it, the 4C is a great way to have some Sunday-morning fun on twisty back roads -- just as long as you have a more practical vehicle to drive to work come Monday.