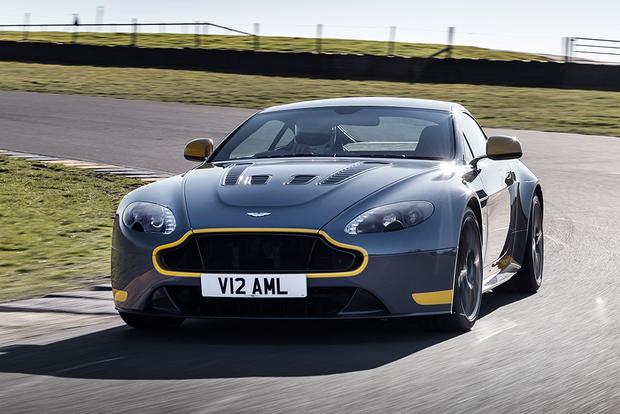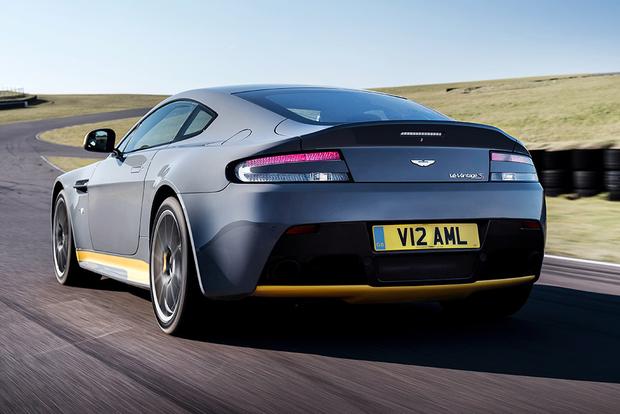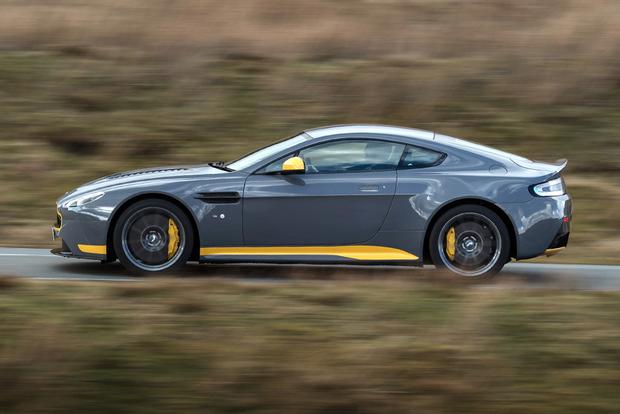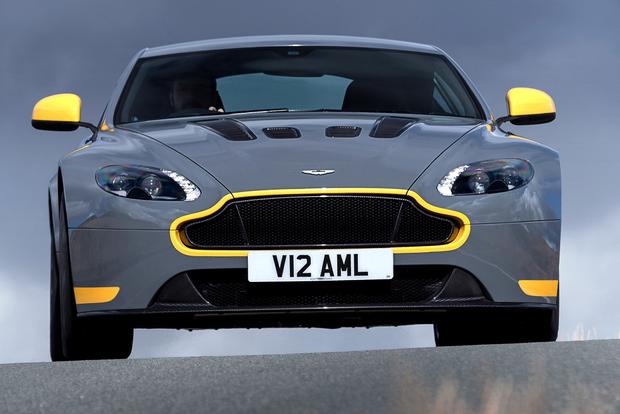 What's New for 2017?
For 2017, the V12 Vantage S adds an available manual transmission in addition to its 7-speed automatic. It's otherwise unchanged.
What We Like
Excellent performance; maneuverable and manageable size; styling remains beautiful; new stick-shift option
What We Don't
Aging interior design; lacks the latest features; looks a lot like the 10-year-old Vantage
Overview
The 2017 Aston Martin V12 Vantage S is the brand's ultimate sports car. While other Aston Martin models, specifically the DB11 and the Vanquish, are grand touring vehicles focused more on luxury and style than performance, the V12 Vantage S is a serious high-performance car with the credentials to prove it.
What are those credentials? They're mostly under the hood. That's where you'll find a 6.0-liter V12 that makes 565 horsepower and 475 lb-ft of torque. That's a far cry from where the Vantage was when it first debuted in 2006 with a 4.3-liter V8 that made 380 hp and 302 lb-ft of torque. The result is a 0-to-60 mph time of 3.7 seconds and a top speed of 205 mph thanks to a fairly quick Sportshift automatic transmission.
Or ... you can choose a stick shift. For 2017, in what is expected to be the Vantage's final year, Aston has done the unthinkable: As other car companies are rapidly ditching manual transmissions for more profitable and faster automatics, Aston has added a 7-speed manual as a no-cost option to the V12 Vantage. It'll likely be the transmission of choice for the true sports-car enthusiasts among Aston's customers.
That would be perfect if it weren't for one small drawback: The Vantage still looks a lot like it did when it debuted back in 2006. For many shoppers, that will be a tough pill to swallow, as the V12 Vantage S starts at nearly $190,000 in coupe form and over $200,000 if you opt for the V12 Vantage S Roadster. But while the Vantage's looks may be aging, it's still a beautiful car -- and a V12 engine seems to perfectly complete its appealing package.