Car Comparison
2017 Honda Ridgeline vs. 2017 Chevrolet Colorado: Which Is Better?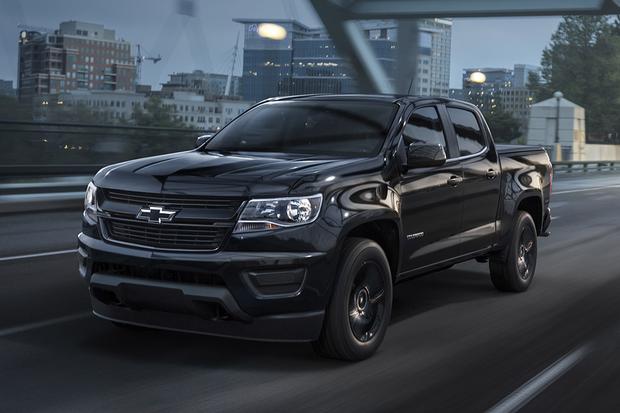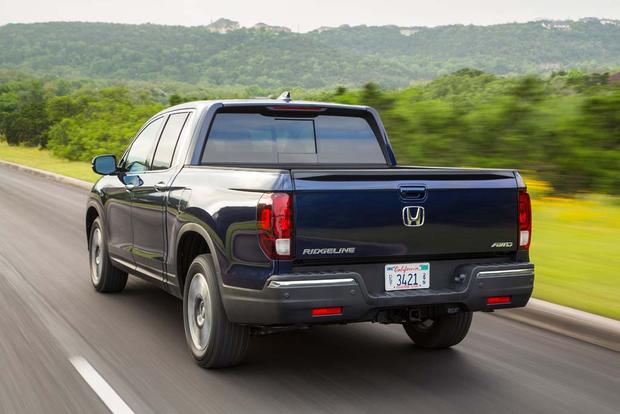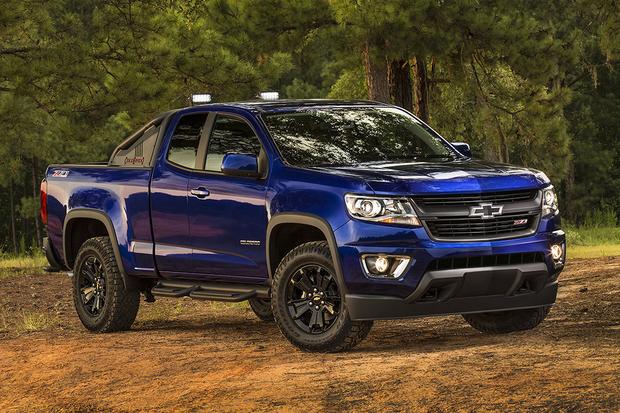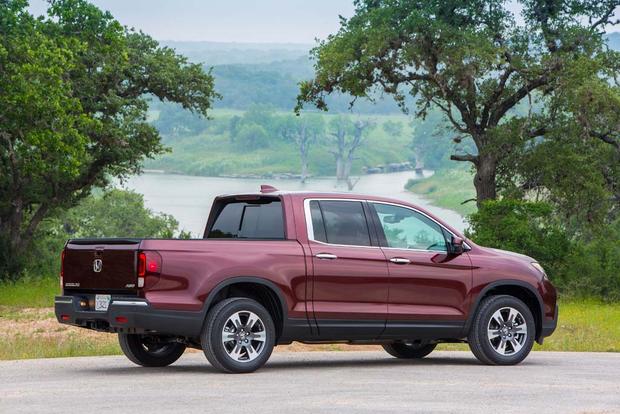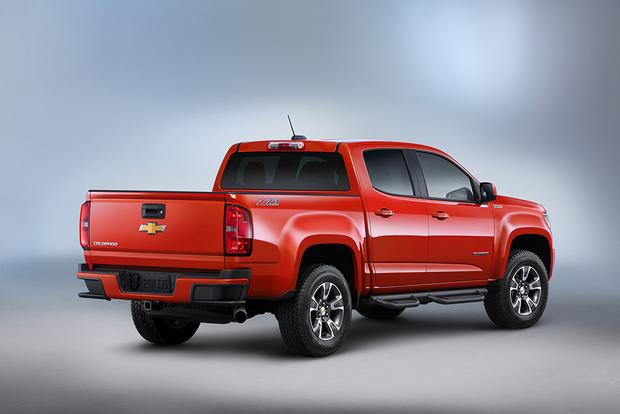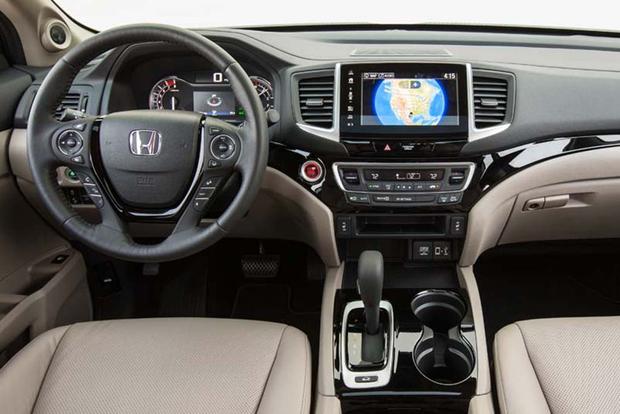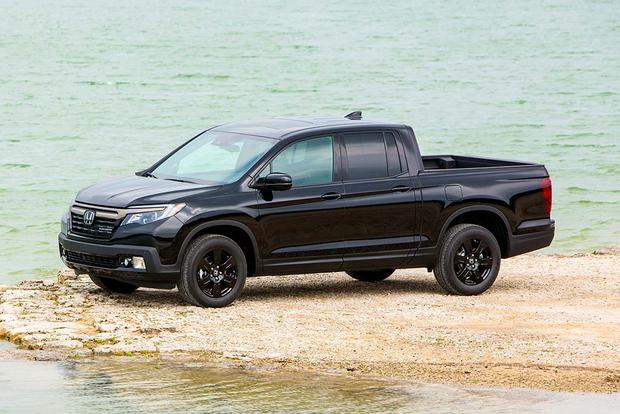 In the past 2 years, what was once a segment of ancient midsize pickups that had gone a decade without major updates has been reborn. The Chevrolet Colorado was the first redesigned pickup to arrive and was praised for breathing life into the segment. The 2017 Honda Ridgeline is the newest addition, returning from a 2-year hiatus with a completely new, slightly more conventional look but many of the same clever attributes. Though both midsize trucks, the Colorado and Ridgeline are fundamentally different. Let's take a look at which is better for you.
2017 Honda Ridgeline
At its core, the 2017 Honda Ridgeline is fundamentally the same type of unique truck as its predecessor that was discontinued 2 years ago. It's still derived from Honda's Pilot crossover SUV, albeit the latest generation, but the Ridgeline has a more conventional look this time around, as well as the typical array of new-car updates to efficiency, features and safety.
2017 Chevrolet Colorado
For 2017, the Chevy Colorado's available V6 engine is a new 3.6-liter that produces 308 horsepower and 275 lb-ft of torque. It comes attached to a new 8-speed automatic, which should benefit performance, towing and fuel economy. There's also a fuel-saving cylinder-deactivation system.
Reliability
The current Chevrolet Colorado was introduced for 2015, and customers have logged many complaints about transmission problems. However, the new transmission for 2017 could address those issues. In other areas, ratings have been good, and complaints have been typical. Both the Ridgeline and the Pilot upon which it's based are too new to realistically have reliability data.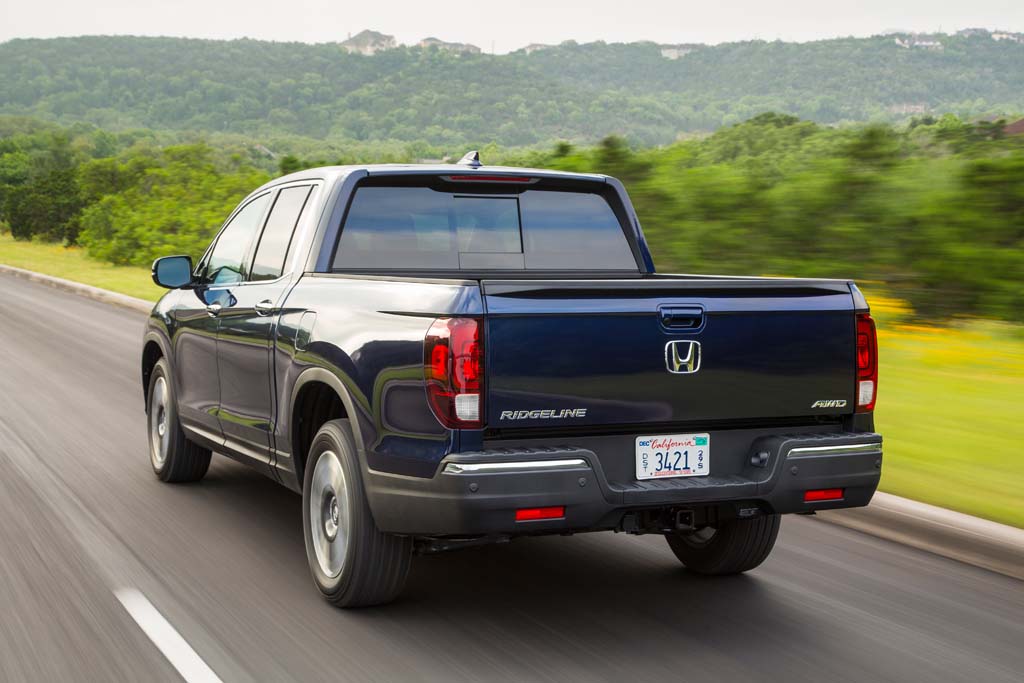 Fuel Economy
Chevrolet has not released fuel-economy data for the 2017 Colorado at the time of this writing, and changes to the Environmental Protection Agency's testing methods for 2017 mean those from 2016 don't carry over. Nevertheless, the Colorado can no doubt better the Ridgeline's fuel economy -- as long as you specify the right engine. Putting aside the undesirable standard 4-cylinder, the Colorado stands out on the fuel-economy front with its available 2.8-liter 4-cylinder diesel engine that returns 20 miles per gallon in the city and 29 mpg on the highway with 4-wheel drive, using last year's testing methods. Figures for 2017 may be a bit lower, and we expect the new 3.6-liter V6 to get around 20 mpg in combined driving.
The 2017 Ridgeline is only available with a 3.5-liter V6 good for 280 hp and 262 lb-ft of torque. It also comes with a 6-speed automatic, but unlike every other truck, front-wheel drive is standard. An all-wheel-drive system that includes Normal, Snow, Mud and Sand modes is optional and can proportion power to the front, to the back and from side to side at the rear axle. Fuel economy is 18 mpg city/25 mpg hwy.
Towing
Without question, the Colorado is the superior truck for towing. Though figures for 2017 have yet to be announced, 2016's numbers indicate that a properly equipped, V6-powered Colorado could tow 7,000 pounds, while the diesel model upped the ante to 7,700 pounds. The new 3.6-liter V6 could be better, while the new 8-speed transmission will also benefit towing when passing or pulling a trailer up a grade.
The Ridgeline can tow 5,000 pounds, which is what you can expect from most large crossover SUVs. It's a useful amount, but it's obviously well below the Chevy's threshold. The limitation is likely due to the Honda's carlike unibody construction, versus the typical body-on-frame truck setup.
Driving Experience
While the Ridgeline's carlike construction hampers towing ability, it's a huge advantage when it comes to ride and handling. From behind the Honda's small-diameter wheel, you quickly forget that you're driving a pickup. The back end doesn't bounce, smack or shimmy over bumps, while the ride in general is far smoother and more composed than every other truck, not just the Colorado. The Ridgeline's steering and handling are also sharper and more confidence-inspiring.
At the same time, the Chevy Colorado does possess more maneuverable, manageable driving attributes than full-size trucks. For better or worse, it feels like a junior Silverado behind the wheel.
As for off-roading, the gap between these two trucks isn't as significant as you might expect given the Ridgeline's carlike construction. Its ground clearance of 7.87 inches with all-wheel drive (more than most crossovers) and approach angle of 20.1 degrees are quite decent. The Colorado has better ground clearance at 8.3 inches, but that's nothing overly special, and its large front air spoiler scrapes on just about everything due to an approach angle of just 17.6 degrees. Sure, you can laboriously unbolt it, but if you want to go off-roading in your midsize truck, get a Toyota Tacoma.
Safety
The 2017 Colorado received four out of five stars from the government for overall crash protection, including four stars in frontal-crash tests, five stars in the side-crash test and three stars for rollover. The Ridgeline has not been crash-tested by the government, but it does get a 4-star rollover score, and the mechanically related Honda Pilot has a 5-star overall rating.
Both trucks are available with forward-collision and lane-departure warning, but the Ridgeline also includes an automatic emergency-braking function. The Colorado comes standard with OnStar emergency communications on its top trims.
Technology
Both the Colorado and the Ridgeline come standard with conventional radio and infotainment interfaces, but touchscreens are optional or standard on upper trims. The Ridgeline's can be frustrating to use, whereas the Colorado's two available touchscreens (one smaller and simpler, the other bigger and more feature-packed) are more user-friendly. Each is available with Apple CarPlay, up to four USB ports and Pandora Internet Radio capability, but the Ridgeline also offers Android Auto while the Colorado offers on-board Wi-Fi.
Interior Space & Quality
The Ridgeline has a much higher-quality cabin than the Colorado, with richer materials regardless of the trim level. The Honda is also more versatile, with clever and capacious center-console space up front and a 60/40-split folding back seat that flips up to reveal a flat load floor. The back seat itself is also far more comfortable and spacious than anything offered by the Colorado. Plus, the Ridgeline's bed offers features no other truck does: a dual-action tailgate that flips down and swings out to grant an easier step up into the bed as well as access to the large, lockable and drainable under-bed storage compartment. The bed even includes integrated speakers on the top trim level.
What the Colorado may lack in comfort, quality and versatility, it makes up for in variety. It's available in multiple cab-style and bed-length combinations, whereas the Ridgeline has only one choice. As useful as the Ridgeline's bed "trunk" is, the Colorado's available extra bed length may be more beneficial to you. Also note that the mechanically identical GMC Canyon is available with a few higher-quality interior bits and a more luxurious Denali trim level.
Value
The 2017 Colorado's base price should start at about $11,000 less than the Ridgeline, but that's with a bare-bones, 4-cylinder extended-cab work truck -- a package not available on the Honda. Realistically, though, if you compare the Colorado LT Crew Cab with a V6 engine to the Ridgeline, the two are similarly priced. Feature content is awfully similar, though given the Honda's many virtues, the value needle could sway toward the Ridgeline for many buyers. Really, the Colorado seems like it should be cheaper than the Ridgeline.
Autotrader's Advice
For many buyers, and especially for families, the 2017 Honda Ridgeline should be the better fit. Unless you truly need the Colorado's extra 2,000 pounds of towing capacity, its extra foot of available bed length or its desirable diesel-engine option, the Honda offers more comfort, versatility and quality, as well as a better driving experience and plenty of utility.