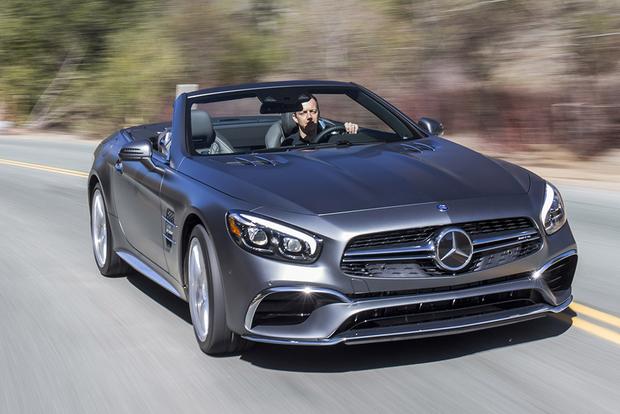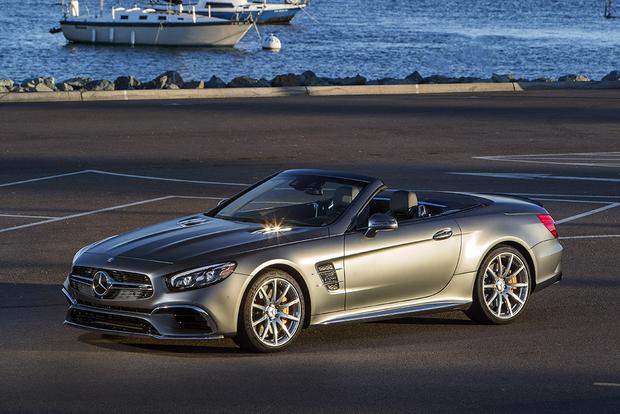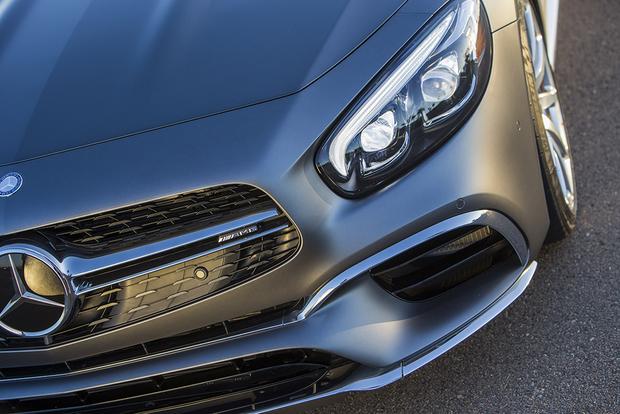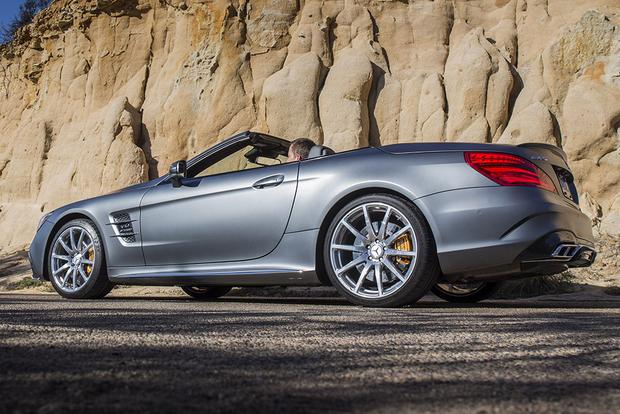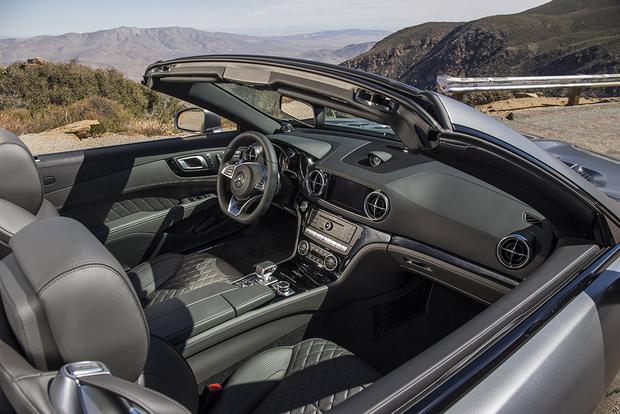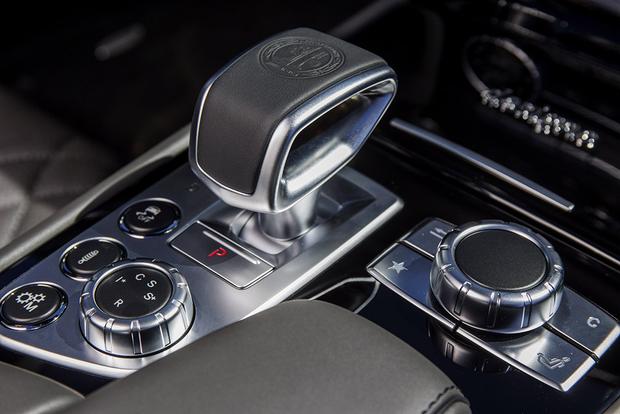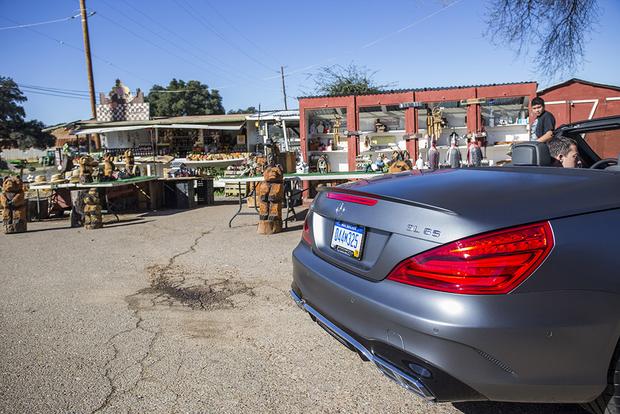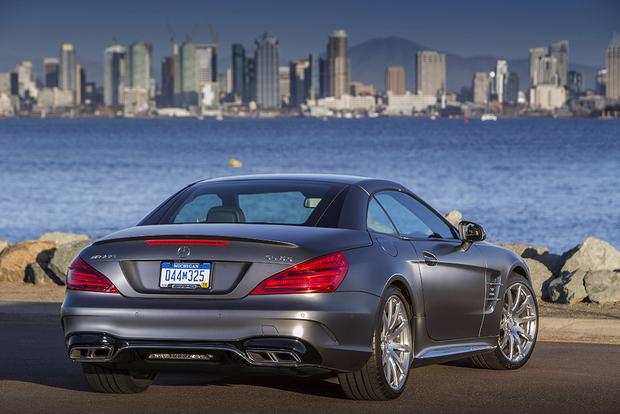 If you have $150,000 or more to throw at your next roadster purchase, the Mercedes-Benz AMG SL-Class, which includes the Mercedes-Benz AMG SL63 and Mercedes-Benz AMG SL65, is a good place to embark upon your very short search. You see, there really isn't much in the way of production 2-seat drop-tops out there breathing the rarefied air of the $150,000-plus arena. There's a smattering of super-car roadsters, often in limited editions and almost always with names like Ferrari, Aston Martin and Lamborghini attached to them, that cost as much or often more than the AMG SL-Class; but in terms of big-ticket roadsters you can actually lay your hands on, it's the AMG SL-Class.
AMG has been customizing Mercedes-Benz products since the late 1960s, when two former Mercedes-Benz engineers struck out on their own to build race engines. As the decades passed and AMG's attention spread to other areas of the cars, the relationship between AMG and the German carmaker evolved into a partnership of sorts, until Mercedes-Benz finally acquired AMG in its entirety in 2005.
Owning one of these AMG SL-Class roadsters is something akin to joining the most exclusive country club in your state. Mercedes-Benz only sells a few thousand AMG SL-Class roadsters in the U.S. each year. You're probably more likely to be struck by lightening than face off against one at an intersection. But, if your pockets are deep enough and you like the idea of combining outrageously luxurious accommodations with heart-stopping performance, this is your roadster.
Boardwalk and Park Place
Available as the $150,625 AMG SL63 or the $218,475 AMG SL65, these two models are the crown jewels of the Mercedes-Benz roadster lineup. With the SL550 a distant $108,975, not only are they the most expensive Mercedes-Benz 2-seater convertibles, but they deliver the most performance and amenities as well.
Gilding the Lilly
Mercedes-Benz spruced up the entire SL-Class from last year to this. Alterations filtering up from the regular SL versions to the AMG SLs include a front-end makeover that resolves the elements a bit into a more cohesive look: The hood, bumper and headlights were the primary components to receive styling tweaks. Enhancements to the automatic hardtop now allow it to be raised or lowered at speeds below 25 miles per hour. All SL versions get front-collision-avoidance emergency braking and keyless start standard. There are a few technology enhancements as well: Dual USB ports are now included, as are Apple CarPlay and Android Auto.
Stupid Quick
Just as most drivers would never dream of taking their $140,000-plus Land Rover Range Rover Supercharged Autobiography into the wild, very few, if any, AMG SL-Class owners will put their cars on a racetrack -- the only place to legally see what the cars can really do. Nothing short of blistering quick, these roadsters simply blast off when you get on the accelerator.
Both engines are handcrafted. A 577-horsepower 5.5-liter V8 Biturbo engine motivates the AMG SL63, which Mercedes-Benz says can go from zero to 60 mph in 4 seconds flat. Providing the forward thrust in the AMG SL65 is a 621-hp V12 Biturbo engine that also generates a whopping 738 lb-ft of peak torque and can fire it down the runway from zero to 60 in 3.9 seconds. Both cars have an electronically limited top speed of 186 mph. Shouldered with hustling all this engine output to the rear wheels is a driver-shiftable 7-speed multi-clutch automatic transmission. In the AMG SL65, the tranny has a lockup torque converter.
Although the AMG SL-Class' fuel economy won't garner much backslapping at the next Sierra Club meeting, mileage for these asphalt gobblers is better than you might expect. The AMG SL63 earned a government-estimated 16 miles per gallon in the city and 25 mpg on the highway. The AMG SL65, with its V12, manages 13 mpg city/22 mpg hwy.
Five driving modes (Comfort, Sport, Sport Plus, Individual and Race) allow the driver to dial in the driving characteristics best suited to him or her. Even the exhaust note is adjustable.
Liberal use of aluminum in the AMG-tuned suspension not only lightens the load, but adds to the roadster's nimbleness. Both AMG SL 2-seaters get AMG's Active Body Control active spring and damper system, providing more stability when cornering.
Inner Beauty
Anyone plunking down $150,000 or more for 2-seat roadster has every reason to expect a certain level of comfort and convenience for that 150 large. The AMG SL-Class certainly comes through. Listing all the standard goodies would be exhausting, but there are a number of highlights worth noting.
Among the standard features found on the SL550 and carried forward to the AMG SL-Class are sun-reflective leather upholstery, tri-color ambient interior lighting, dual-zone auto climate control, 12-way power heated seats, Mbrace emergency telematics, Bluetooth connectivity and an 11-speaker Harmon Kardon Surround Sound audio system. To this, the AMG SL63 adds unique AMG gauges and other AMG-themed touches, Nappa leather, a 3-spoke performance steering wheel, aluminum shift paddles and an IWC clock.
Building on the AMG SL63's content, the AMG SL65 gets soft-closing doors, adaptive LED headlights, a Magic Sky electrochromic roof, a 12-speaker Bang & Olufsen Surround Sound system and driver-assistance technology, including blind spot monitoring, lane-keeping assist and rear-collision mitigation.
Lift Off
I had the opportunity to put some miles on an AMG SL65 in and around Miami Beach a couple months ago at the Southern Automotive Media Association's annual Topless in Miami convertible competition. Believe me, if you're going to cruise around South Beach, there's no better show-off car.
From the driver's seat, this is a car begging to be challenged. Acceleration is powerful, yet incredibly smooth. Braking is firm and sure. Steering is responsive and the ride wonderfully comfy. Quiet enough to carry on a conversation at 60 mph with the top down, the car still delivers a rich exhaust sound. There's never a doubt that you're in anything less than a $220,000 sporty luxo-cruiser.
Last Word
Peerless isn't an adjective to toss around lightly, but it pretty well applies to the 2017 Mercedes-Benz AMG SL65.
To gain access to this information, Autotrader attended an event sponsored by the vehicle's manufacturer.