Car Comparison
2017 Porsche 718 Cayman vs. 2017 Jaguar F-Type: Which Is Better?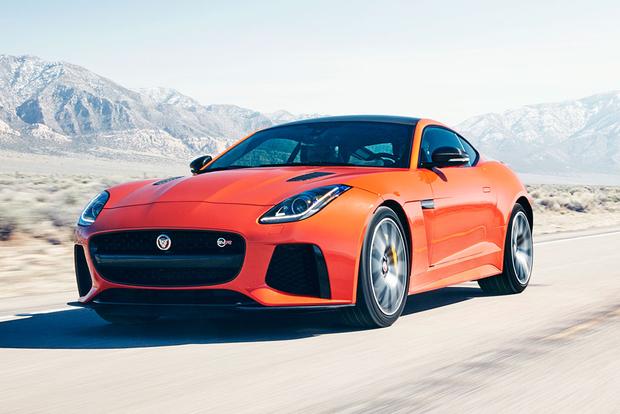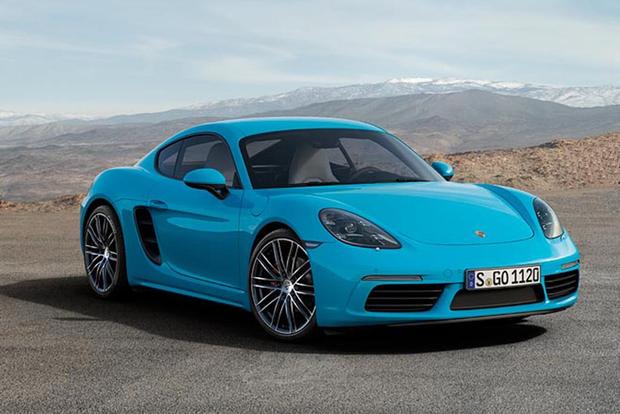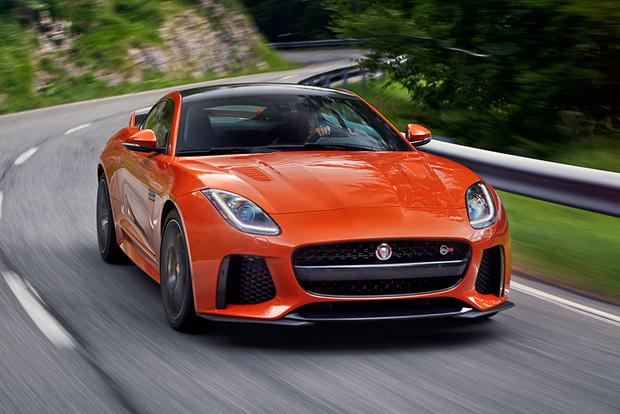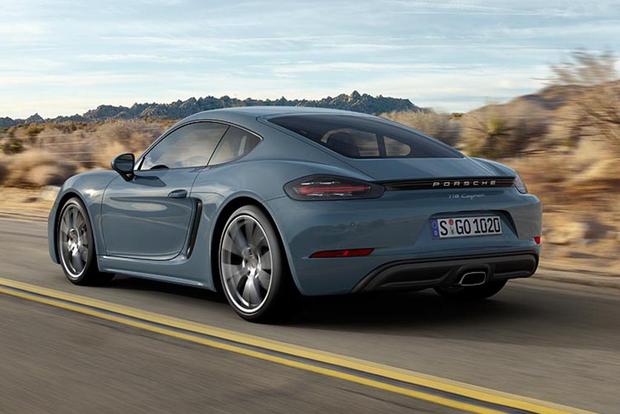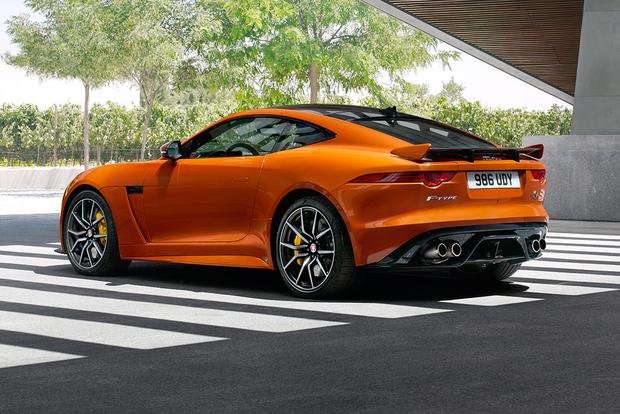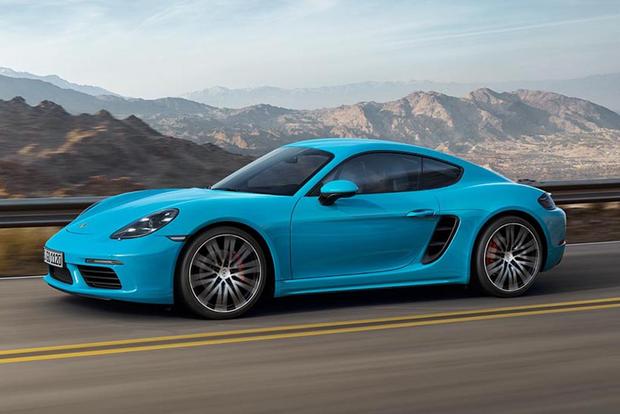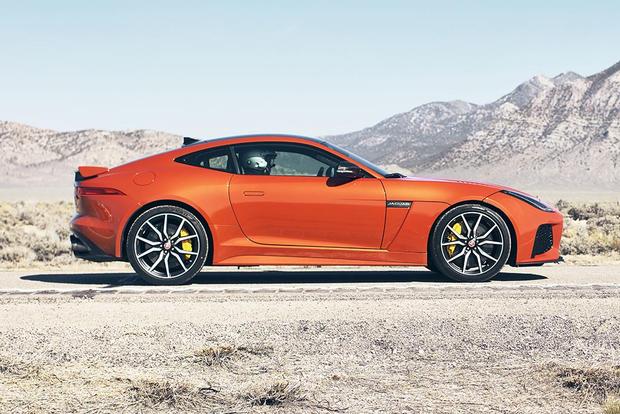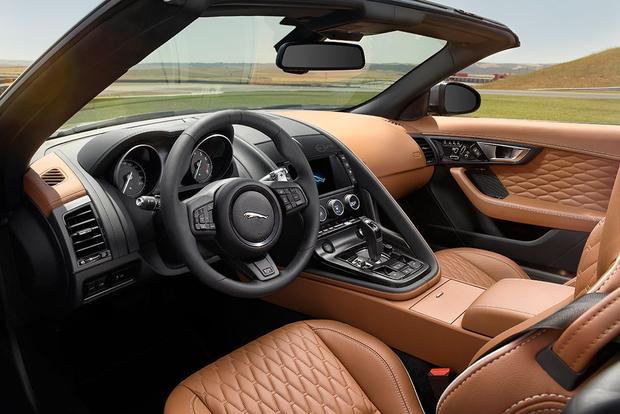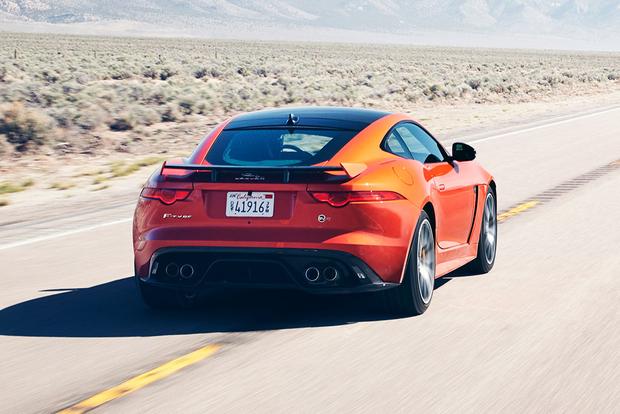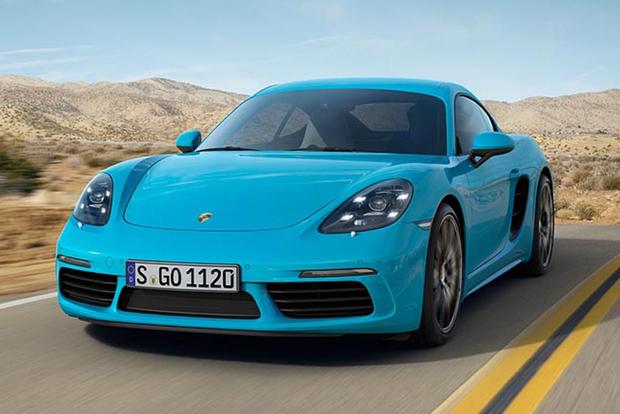 One is a German scalpel; the other a British sledgehammer. The 2017 Porsche 718 Cayman and the 2017 Jaguar F-Type may both be 2-seat sports cars with similar base prices, but they go about their craft in radically different ways. Let's take a look at which of these lust-worthy cars might make a better addition to your garage.
2017 Porsche 718 Cayman
The Cayman's new number, 718, is just the tip of the iceberg when it comes to changes for 2017. A pair of turbocharged 4-cylinder engines replaces the old 6-cylinders, but performance has been improved in the process. The steering is sharper, the stability control has been reprogrammed to allow for more fun, and the highly recommended adaptive suspension (called PASM) boasts improved ride and handling. Operating the 6-speed manual transmission's clutch is also now easier. The styling has changed as well, with everything but the hood, trunk, windshield and roof being altered in some way. Changes inside are restricted to Porsche's new touchscreen interface and a redesigned dash top.
2017 Jaguar F-Type
The F-Type's lengthy list of models gets even longer for 2017, with a new, cheaper base model and new, range-topping SVR model that manages to raise the V8-powered F-Type's dizzying power even higher.
Reliability
Reliability data is insufficient for both of these cars. Anecdotally, recent Porsches have been fairly reliable, but repairs and maintenance can be quite pricey. At the same time, Jaguar's reliability has improved tremendously in recent years. Owner-satisfaction ratings for both brands are consistently very high.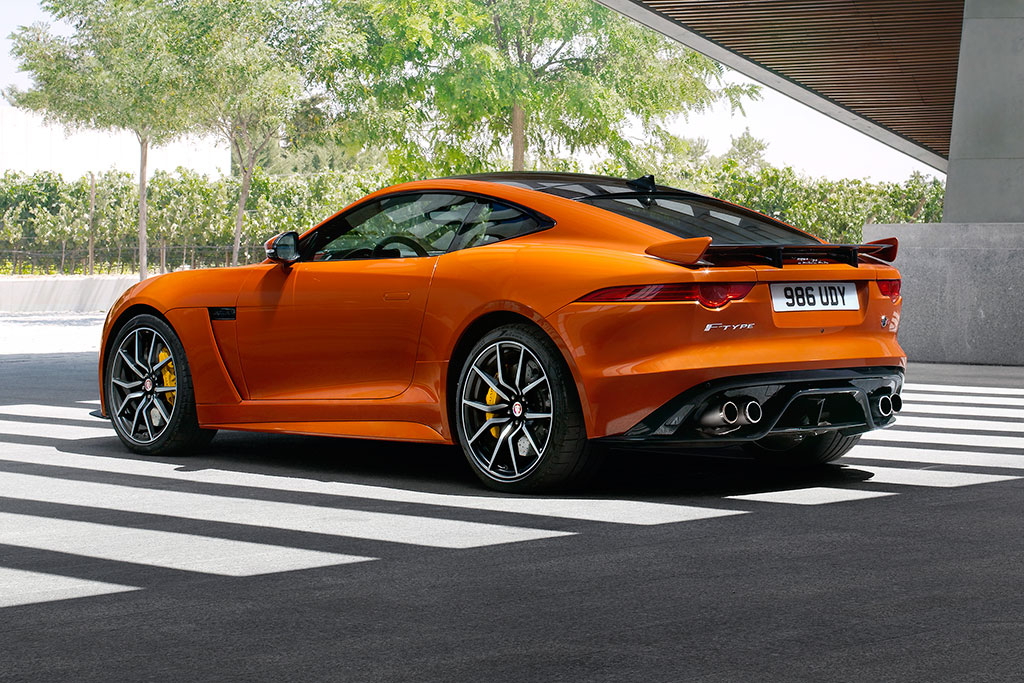 Fuel Economy
This probably isn't your greatest area of concern, but the 718 Cayman is nevertheless the more fuel-efficient car. Both the base 2.0-liter 4-cylinder (25 miles per gallon in combined driving) and the 2.5-liter in the Cayman S (24 mpg combined) return better fuel economy than every F-Type. Mileage ratings from the Jag's 6- and 8-cylinder engines vary widely, ranging from the base-level supercharged V6's 23 mpg combined to the F-Type R's 18 mpg combined.
Performance
Every 2017 Porsche 718 Cayman is powered by a 4-cylinder engine, so it probably seems like it would be at an inherent disadvantage against the F-Type's supercharged V6 and V8 engines. That would be incorrect, however: Estimated 0-to-60 times have both the Cayman and the Cayman S outsprinting of the F-Type's V6-powered models while being well within striking distance of the wildly powerful (and more expensive) V8-powered R and SVR.
The base Cayman has a 2.0-liter turbocharged flat 4-cylinder that's good for 300 horsepower and 280 lb-feet of torque. The Cayman S has a 2.5-liter turbocharged flat 4-cylinder that produces 350 hp and 309 lb-ft of torque. Both offer a choice of sensational transmissions: a 6-speed manual and a 7-speed automated manual known as PDK. Rear-wheel drive is mandatory.
The F-Type's 3.0-liter supercharged V6 engine produces 340 hp and 332 lb-ft in the base model and 380 hp and 339 lb-ft in the F-Type S. An 8-speed automatic or 6-speed manual transmission are available with standard rear-wheel drive, while all-wheel drive can be added to the automatic. A 5.0-liter supercharged V8 produces 550 hp and 502 lb-ft in the F-Type R and 575 hp and 516 lb-ft in the SVR. The 8-speed automatic and all-wheel drive are standard on both.
So, if the F-Type has so much power in comparison to the Cayman, why is it slower? Or in the case of the V8-model F-Type, why isn't it uproariously quicker? The answer is weight. Despite ample lightweight aluminum used throughout, a base Jag crushes the scales at 3,454 pounds, while the heaviest F-Type R weighs in at 3,813. By contrast, the Cayman starts at 2,944 pounds and the Cayman S at 2,988. That's quite a massive difference, and it affects the cars' agility.
But -- and oh yes, there's definitely a "but" here -- the F-Type puts on a much better show. While the Cayman's new 4-cylinder engines forego the outgoing flat 6-cylinder's beautifully mechanical wail in favor of a deeper, less thrilling baritone, the F-Type is unabashedly brash and showy. Its widely available sport exhaust essentially offers loud and louder settings, letting out grand roars, barks and pops. Plus, there's something about the way a supercharged V6 or V8 doles out power that can't be matched by a turbo 4-cylinder. If the Jag doesn't put a smile on your face, you may want to check your pulse. The Porsche just can't match it in the automotive theatre department.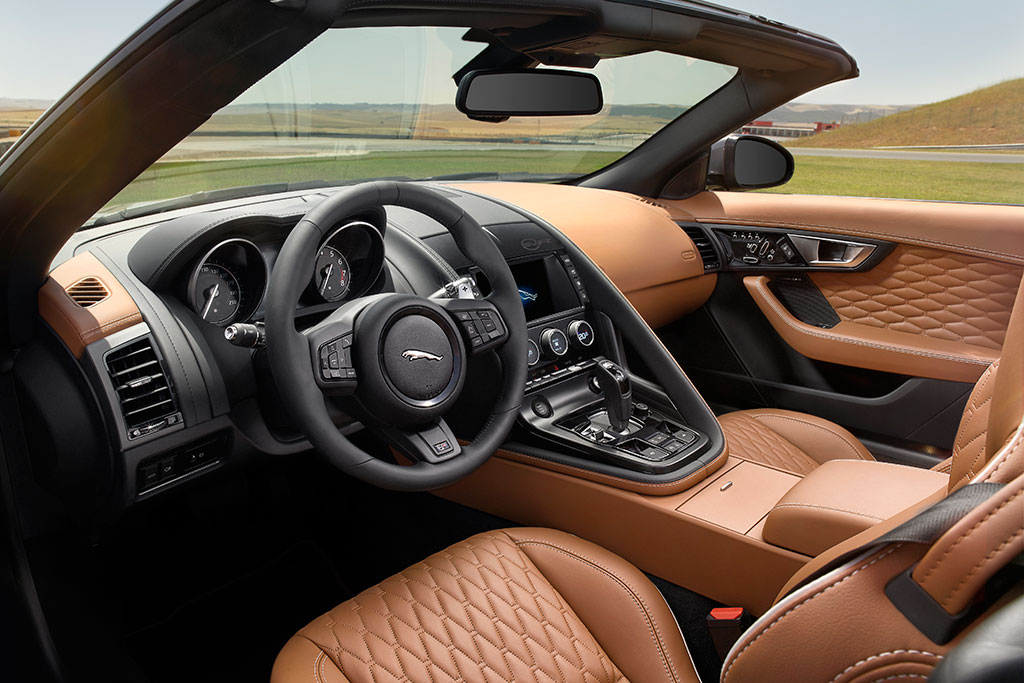 Driving Experience
Yes, the F-Type puts on quite the show. It makes loud noises, and rear-wheel-drive versions will happily spin their tires. Overall, it's a tremendous driver's car that boasts impressive road holding and communicative steering. Compared to most cars on the road, it's exceptional.
The 718 Cayman is not most cars, however. Its midengine/rear-wheel-drive layout and the consequent balance if affords combines with superlative steering and suspension tuning to create one of the most engaging, capable and downright fun cars to drive, at any price, period. The Cayman just feels like it's an extension of yourself. These are both special cars, but when it comes to actual driving, the Cayman is a benchmark that actually got better for 2017. Besides its quicker steering, the adaptive suspension's two settings were moved further apart on the firmness spectrum to achieve a more comfortable ride in standard mode and sharper handling in Sport.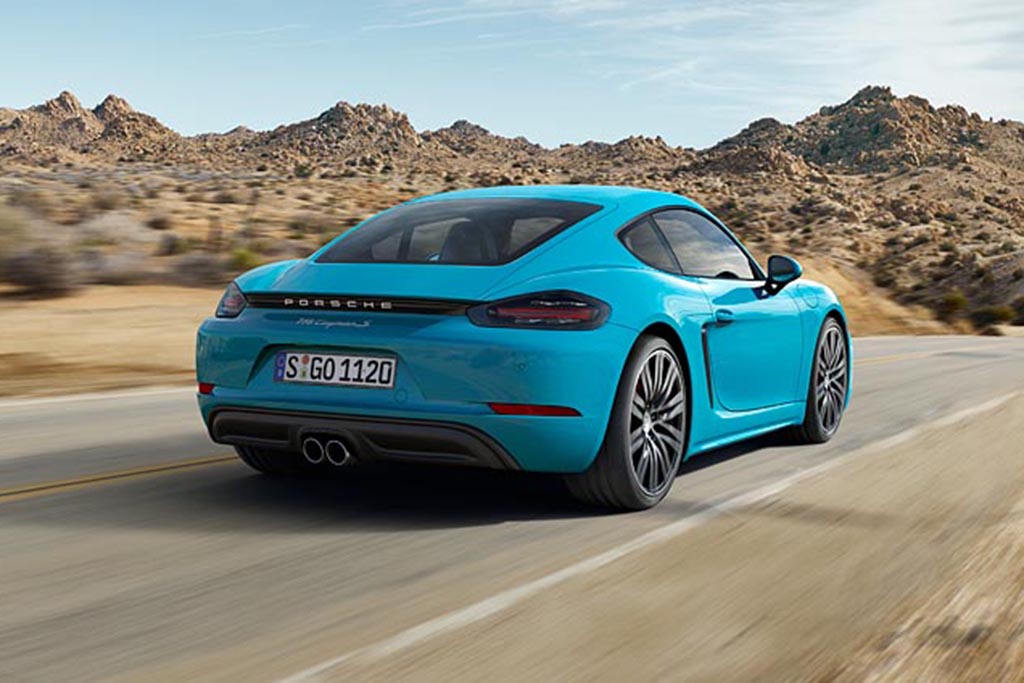 Safety
The 718 Cayman offers more safety features than the F-Type. It comes standard with a driver's-knee airbag, side-head airbags that come down from the door panel (versus extending the seat-mounted airbag as in the F-Type), a rearview camera and parking sensors. The latter two items are optional on the F-Type. The Cayman can be optioned with a blind spot monitoring system and forward-collision warning (bundled with adaptive cruise control), which warns the driver of a possible collision and adds braking force. A blind spot monitoring system is optional on the F-Type.
Neither vehicle has been crash-tested by a third party.
Interior Space
Both the Cayman and F-Type are quite obviously small cars and don't provide anything that could be described as sprawl space. However, the Porsche does provide a bit more passenger room. There's also more seat travel, allowing taller drivers to fit more comfortably. Many have found the F-Type's seats can be a bit uncomfortable during longer trips.
Cargo volume is a somewhat complicated story. The F-Type Coupe has a shallow but long area beneath its hatchback that can accommodate a golf bag plus a few extra smaller pieces of luggage. A pair of standard suitcases should fit quite easily. The Cayman has two cargo areas. The front trunk (or "frunk," for short) is roughly the size of a standard roller bag on its side, while the rear trunk is about the size of the same bag on its belly -- a golf bag is a no-go. The area above the engine and beneath the hatchback lid isn't really useful for storage, since anything placed there would fly forward. Interior storage is also a bit better in the F-Type, particularly its more usable cupholders.
Technology
The Cayman's 7-inch touchscreen, newly standard for 2017, not only represents a big improvement over what was there before -- it also has an advantage over the Jag's somewhat antiquated system. The Porsche screen is more responsive to inputs and quicker to process commands, while offering a fairly simple menu structure. The many accompanying buttons may seem overwhelming at first, but once you know where everything is, you can find them without looking -- always ideal when driving a sports car.
Honestly, the F-Type's tech package is perfectly acceptable, as at least the controls fall readily at hand. Every F-Type also comes equipped with a navigation system (optional on the Cayman), Bluetooth, a 12-speaker Meridian audio system (the Cayman's premium systems are extra) and satellite radio (yep, optional on the Cayman too).
Value
Since we're on the topic of feature content, you do get more standard features on the F-Type. True, its base price is about $8,000 higher than the base 718 Cayman's, but when you add all the F-Type's extra standard features to the Cayman as options, the Porsche's price is actually more expensive. And given that the Cayman S starts $4,000 higher than the F-Type, it has an even greater gulf. Jaguar also offers a longer warranty at 5 years/60,000 miles versus the Porsche's 4-year/50,000-mile coverage.
In other respects, though, it can be argued that you're paying more for the Porsche's higher standard of interior and build quality. You also won't be paying as much for gas.
Autotrader's Advice
You can't lose either way. The Porsche checks off more boxes rationally, but the Jaguar F-Type is a car that tickles your senses like few others, with gorgeous styling, fun noises and grin-inducing power. Um, how about getting both?
Find a Porsche 718 Cayman for sale