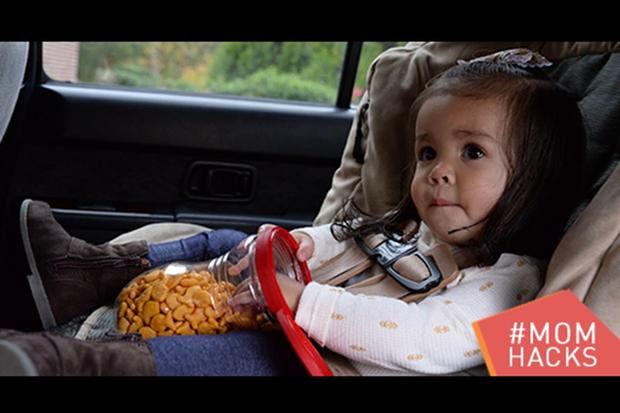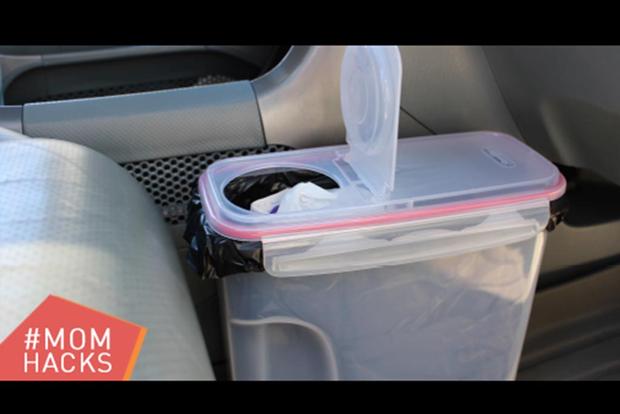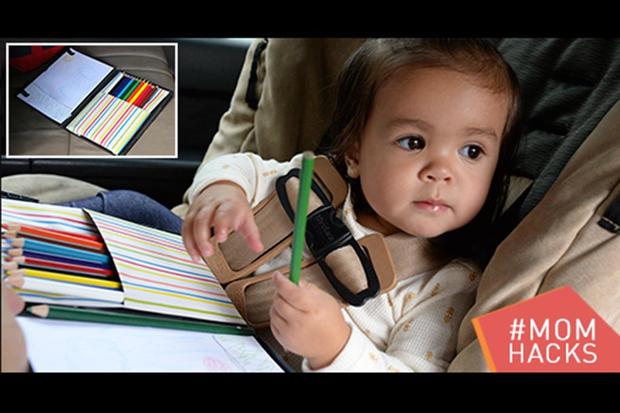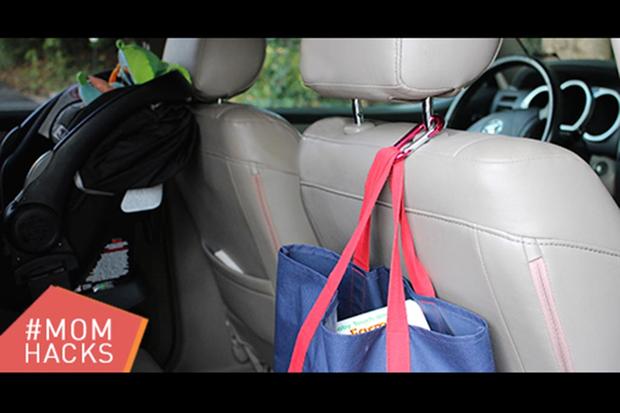 Moms have to play a million different roles every day: teacher, nurse, chef, psychologist, mediator, chauffeur and detective, to name a few. And when we're not cutting the crusts off PB&J sammies, kissing boo-boos and finding lost binkies (usually all at the same time), we're just trying to savor a few precious moments of sanity. Now, I don't know about you, but for me, sanity is often achieved with little innovations that make my life easier -- mom hacks, if you will.
Mom-Friendly Features
Automakers have been offering mom hacks in their new cars for years. Some of my most recent favorites include the 2014 Honda Odyssey's cargo-area vacuum cleaner (try fishing out stray Cheerios without it), the 2013 Ford Escape's rear hatch that opens when you wave your foot under the bumper (imperative when you have a baby in one arm and groceries in the other) and the 2013 Nissan Pathfinder's EZ Flex second-row bench, which easily slides forward for third-row access, even with car seats installed (otherwise, you're removing the car seats or climbing in through the trunk, which is not a pretty sight). You don't have to buy a brand-new car to have these great features; you can go with a certified pre-owned version with a manufacturer-backed warranty and a heavily discounted price.
DIY Hacks
If you're not currently in the market for a new car, never fear. There are plenty of mom hacks you can try with your existing car to make your life on the road less stressful when your kids are in tow. We've rounded up a few of our faves:
Keep art supplies under control by simply adding some paper and colored pencils to an old DVD case so your child can take them anywhere.
Use small muffin cups to collect and organize loose change.
Keep toys and snacks organized by mounting a shower caddy onto the window with suction cups or placing an over-the-door shoe organizer on the back of the front seat.
Use a plastic cereal container as a mini on-the-go trash can.
Use plastic wrap for a makeshift lid on any cup and help prevent spills in the back seat. Stick a straw in the center for easy drinking and preventing mid-drive messes.
Turn empty coffee creamer bottles into spill-proof containers for your kids' favorite cereal or chips.
Hook a carabiner to the handle above your kids' seats and hang their bags on it. They'll be able to reach without distracting you, and you'll save some extra space on the floor.
Moms have the hardest -- and most rewarding -- job in the world. Whether we're packing up the fam for a holiday road trip or simply trying to get the kids to school on time, we spend a lot of time in the car. So, it stands to reason we'd like to make driving time as drama-free as possible. Of course, meltdowns are going to happen, no matter how many of these hacks are at your disposal. And that's when you just turn the music up and pray you'll get your sanity back ... eventually.