Car Buying
Buying a Car: You Can Get a New Car Entirely Online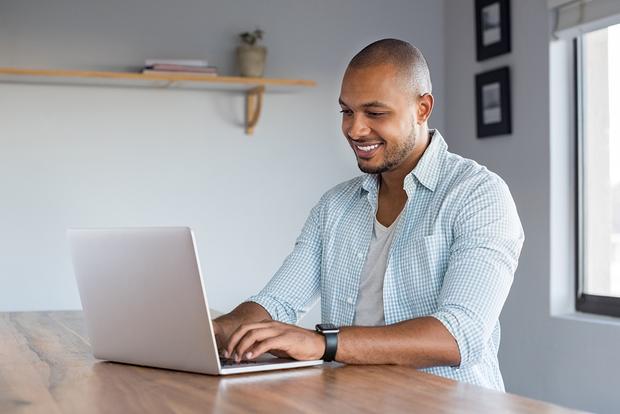 Buying a car online is the wave of the future. Whether the internet will relegate brick-and-mortar car dealerships to the ash heap as it did bookstores remains to be seen; our guess is no, because consumers have repeatedly told Autorader they like going to a dealership to talk to experts and take a test drive -- they just don't want to spend half a day there. Still, there's no question that online is where cars will be retailed in the future.
Because of the internet, the way people shop for cars has changed dramatically over the past 20 years. Thanks to consumer Websites like Autotrader, Kelley Blue Book and increasingly sophisticated dealership websites, consumers are better informed about the vehicles they're shopping for and more savvy about pricing. On average, it's a much more-knowledgeable shopper walking onto a dealer's lot today than 20 years ago.
There are even variations or different "flavors" of digital or virtual car buying. Autotrader lets you start the process from home or work, even applying for financing and valuing your trade-in without ever having to visit a dealership. Cars listed on Autotrader with an "Accelerate" logo are eligible. The ultimate goal is to get you into the car you want quicker and with less time spent doing paperwork at a dealership. You'll still have to sign the papers in person but, for the most part, you get to do the hard work at home and save the fun stuff for your trip to your local dealer.
In the same way the internet changed the car-shopping experience, it is changing the car-buying experience. Already, a gaggle of new websites offer consumers alternatives to traveling to the dealership to acquire a new ride. Some specialize in used vehicles, while others specialize in new ones, but all have one thing in common: providing the consumer the convenience of changing vehicles without setting foot on a dealer's lot until delivery, and sometimes not even then.
Subscription Services
Subscription services are to leasing what leasing is to buying a car. Leasing provides consumers with a new car on what is basically a long-term rental base. It's a bit more complicated than that, but essentially accurate. Using a subscription service is sort of like a lease that provides access to multiple new cars. It's akin to renting multiple new cars without the hassle of redoing all the paperwork each time a subscriber changes cars.
Book by Cadillac
Limited to New York City, Dallas, Texas and Los Angeles, Book by Cadillac is a subscription service offering a selection of five Cadillac models: the ATS-V, CTS-V, CT6, XT5 and Escalade. Once a consumer's membership application is accepted, the subscriber chooses a vehicle from those available through an app or a phone call to the service's Concierge. The service delivers the vehicle to the subscriber's door. Subscribers may exchange vehicles up to 18 times each 12-month period. Fees may vary from city to city, but in New York after a $500 initiation fee, the monthly subscription cost is $1,800. It covers vehicle use, insurance and, what the service calls, reasonable maintenance.
Care by Volvo
Available nationwide, Care by Volvo is a subscription service for either the Volvo XC50 T5 AWD ($600 per month) or the XC40 T5 AWD R-Design ($700 per month). Unlike Book by Cadillac, Care by Volvo is really a beefed-up 24-month lease allowing an exchange for an updated model after 12 months. There is no down payment. The monthly fee includes insurance, factory-scheduled maintenance, tire/wheel road-hazard protection, roadside assistance and $1,000 excess wear-and-use protection when the vehicle is returned. There is a 15,000-mile allowance annually with a $0.25-per-mile charge for each mile over the allowance. Subscribers take delivery of their chosen Volvo at a franchised dealership.
Porsche Passport
The app-based Porsche Passport is currently in Beta testing in Atlanta, Georgia. As with the other subscription services described here, Porsche Passport is a turnkey service, providing use of the vehicle, insurance, routine maintenance, roadside assistance and detailing for one monthly subscription fee. Applying for a subscription requires a one-time activation fee of $500 and a background/credit check. The monthly subscription fee amount depends on which of two membership plans a consumer chooses. Providing on-demand access to eight model variants like the 718 Boxster and Caymann S, the Launch plan costs $2,000 per month. Opting for the Accelerate plan boosts the monthly fee to $3,000 and provides access to 22 model variants including the 911 Carrera S and Panamera 4S. There is no limit to the number of flips a subscriber may enjoy. The Porsche Passport Concierge books and delivers the vehicles.