Car Buying
Buying a Used Electric Vehicle: Good Idea or Bad Idea?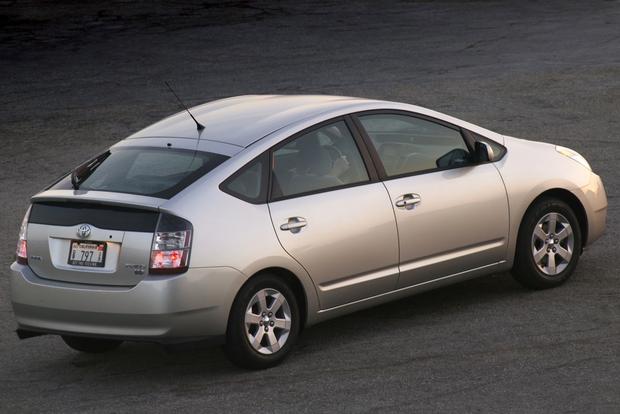 If you're in the market for an electric vehicle, should you consider a used one? For shoppers who don't want to pay up for a new model, a used electric vehicle might seem like a good idea. What are the benefits and drawbacks? We've listed a few of each to help you decide whether it's best to buy a used EV or a new one.
Tax Incentives: New vs. Used
It's widely known that car shoppers who choose a new electric vehicle can take advantage of a range of tax incentives. Most importantly, there's a $7,500 federal income tax credit on EVs, which is highly enticing to many shoppers. Some states also offer additional state income tax credits, with a few even coming close to the federal figure. That can help make it a lot cheaper to buy an electric vehicle than the purchase price suggests.
Unfortunately, these tax incentives aren't available if you buy a used electric vehicle. As a result, a used Nissan Leaf or Chevrolet Volt will cost exactly what the purchase price says, and you won't save a penny when tax time comes.
For some shoppers, however, this isn't necessarily a bad thing. After all, if the purchase price of one of these vehicles has gotten low enough, buying used may still save a lot of money compared to buying new, even if you factor in the lost tax savings. Shoppers who don't live in a state with heavy tax incentives may not even see much of a difference between new and used pricing. Find a used electric car for sale near you
Battery Life?
Battery life is another issue many drivers are concerned about. More specifically, many drivers are worried about whether they'll have to replace the batteries in an electric car -- an unfortunate reality that could lead to a 4-figure repair bill.
The short answer is that, yes, an electric vehicle's batteries will eventually need to be replaced. It's unlikely that you'll be the one replacing them, though, unless you keep the car for years. The battery is likely to last well over a decade -- and since the first Nissan Leaf models came out in 2010, that means even the earliest batteries still have at least 6 years of life left in them. Batteries that fail prematurely are covered by most EV warranties, which typically last up to 10 years.
Resale Value
Another big concern some shoppers have about buying a used electric vehicle is resale value. Specifically, drivers wonder if the value of electric vehicles will start to suffer as the cars get older and their battery life begin depletes.
In reality, we're not entirely sure how this one will play out. Most hybrid cars, which suffer from the same potential battery technology problems as electric vehicles, still offer strong resale value. It's hard to know exactly how EVs will hold up over time; even the oldest ones are only a few years old.
Our Take
If you're worried about resale value, a used electric vehicle might not be the right choice for you, though we submit that you'll probably make up any substantial losses in fuel savings over the years. If battery life is your fear, we suggest not worrying about it just yet; most batteries have years of life left in them. As for frugal shoppers interested in buying an EV to save money: Before signing the papers on a used EV, check your local tax laws, and check out new EVs on AutoTrader.com. If you state has large EV tax incentives, you might be surprised to learn that a pre-owned model costs about the same as a new one.
Related Used Hybrid and Electric Vehicle Articles:
Editor's Note: This article has been updated for accuracy since it was originally published.