As a former MP4-12C owner, I've known (and exploited to much delight) the incredible depreciation of McLaren supercars. Since they made a huge entrance into the supercar world in 2012, a steady supply of newer, fresher models from the ensuing years have depreciated at rates you wouldn't expect with a top-tier exotic.
Last week, for example, I watched a 2019 McLaren Senna with just 80 original miles sell for under a million dollars. That sounds expensive until you compare this to its 1.4 million original MSRP — so the prior owner lost over $6,000 for every mile it was driven. This had me wondering what other heavily depreciated McLaren examples were available for sale on Autotrader, and as it turns out, I had a very wide selection to browse. Linked below are some of my favorites:
1: 2012 MP4-12C Coupe: $87,949
A year ago, I bought the cheapest clean-title 12C that I could find in the USA at $105,000, but now it's very easy to find McLaren's first full production model for well under six figures. This 12C has somehow found its way into a Toyota dealership's inventory, and while it doesn't appear to be highly optioned, it does have only 14,000 miles, and it also has a glowing 2-owner CARFAX report. $87,000 is less than half of its original base MSRP of $229,000 — and considering all the technology and performance packed into this sleek supercar, it's an incredible value. Find a McLaren MP4-12C for sale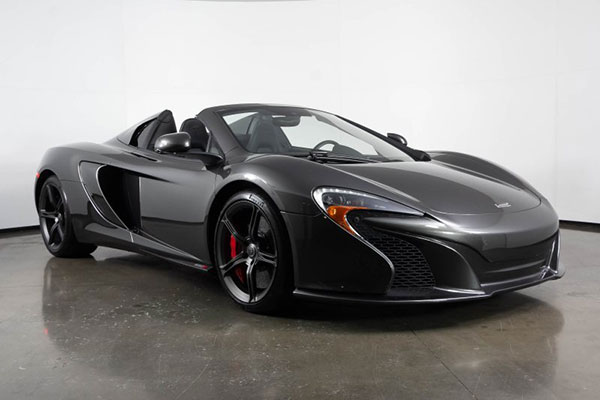 I'm probably not the only one to compare McLaren cars to iPhones, as the changes between models happens so quickly and make the previous generation seem obsolete. The 650S was the first example of this, as it brought considerably more performance and a much more exotic-looking front end to the 12C platform. This convertible model in Dallas looks way more expensive than its current asking price, and with an original base of around $300,000, it's another model that's easy to find for less than half of its original MSRP. Find a McLaren 650S for sale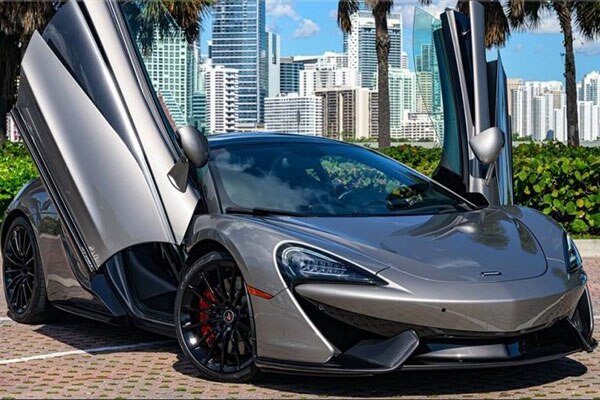 The 570GT was built with value and practicality in mind, giving more cabin comforts and a more relaxed driving experience, but with slightly less horsepower than the 650S. This was the first McLaren to start at under $200,000 before options, and percentage-wise, it seems to be holding its value the best. Other than the lower price, I suspect the less drastic depreciation is likely due to the fact that the 570GT looks every bit as mean as its siblings but lacks a lot of the engineering complications that lead to maintenance headaches. Still, even at $138,500, that's massive savings for a supercar that's only three years old. Find a McLaren 570GT for sale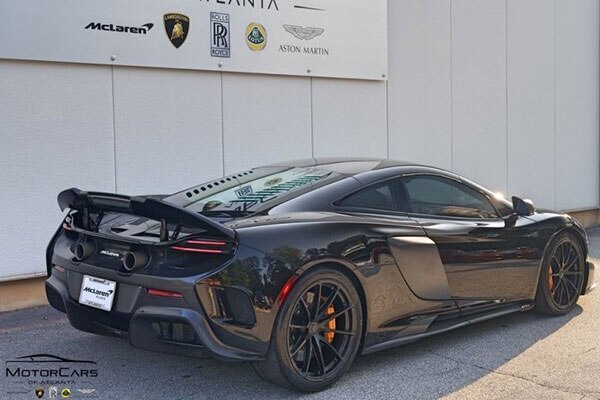 Built as an updated and more track-focused version of the original 12C/650S platform, this 675LT offers the best performance money can buy under $200,000, and the largest savings compared to the original price. This highly optioned example originally had a staggering $385,000 MSRP, so the current asking price is nearly $200,000 off. Even better, it's offered freshly serviced at a McLaren dealer, likely with a factory extended warranty available. Find a McLaren 675LT for sale
The first of a new generation of the S-line, McLaren reported the 720S had 90 percent different components from any of its predecessors — which includes things like a lighter body and a 700-hp 4.0-liter V8 engine. Despite being the latest and greatest, there's plenty of lightly used examples available for well under their original $290,000 MSRP before options. With only 3000 miles on the odometer and the original factory warranty still in effect, this 720S can be had for only $224,000 — a massive discount. Find a McLaren 720S for sale
Whether because of reliability or service issues, or because it lacks the brand cache of its other legacy European competitors, McLaren will likely continue to struggle with depreciation. For used buyers, though, this represents an incredible value for some of the fastest, most advanced cars in the world. Thankfully, with such plentiful used inventory, there seem to be enough new buyers willing to take the hit for us, but I cannot imagine this lasting forever. Then again, I keep buying a new iPhone every year even though I don't need one, but it's improved just enough for me to upgrade. So maybe McLaren's similar strategy of constant revisions is much shrewder than we think.
MORE FROM OVERSTEER
Video | My Cheap Mercedes 500E has been Continuously Broken for 1 Year — Until Now
5 Sporty SUVs That Are Bargains Used
Autotrader Find: LS-Swapped Nissan 240SX