Today's Autotrader Find is a 2000 Audi A4 Avant with just 26,000 miles on the clock. The A4 Avant is a big part of the story of Audi's rise to competitve parity among German car-makers in the U.S.
All it took was a name change — and some outstanding marketing. In the mid-1990s, Audi barely registered a blip on buyers' radar outside its home market of Germany. If you wanted a high-quality German car, you shopped Mercedes-Benz and BMW dealers.
Then the A4 arrived to replace the utterly forgettable (and borderline agricultural) Audi 80.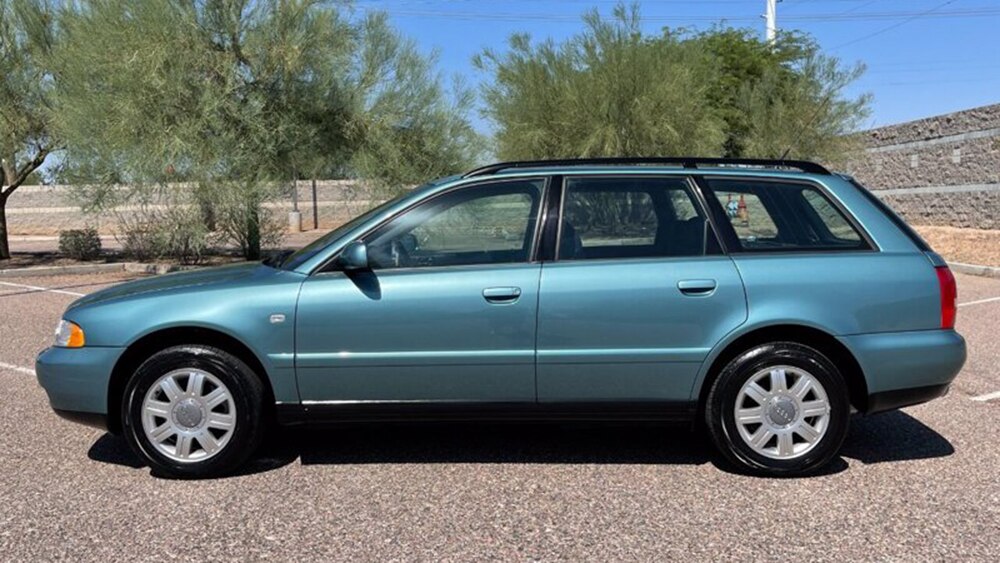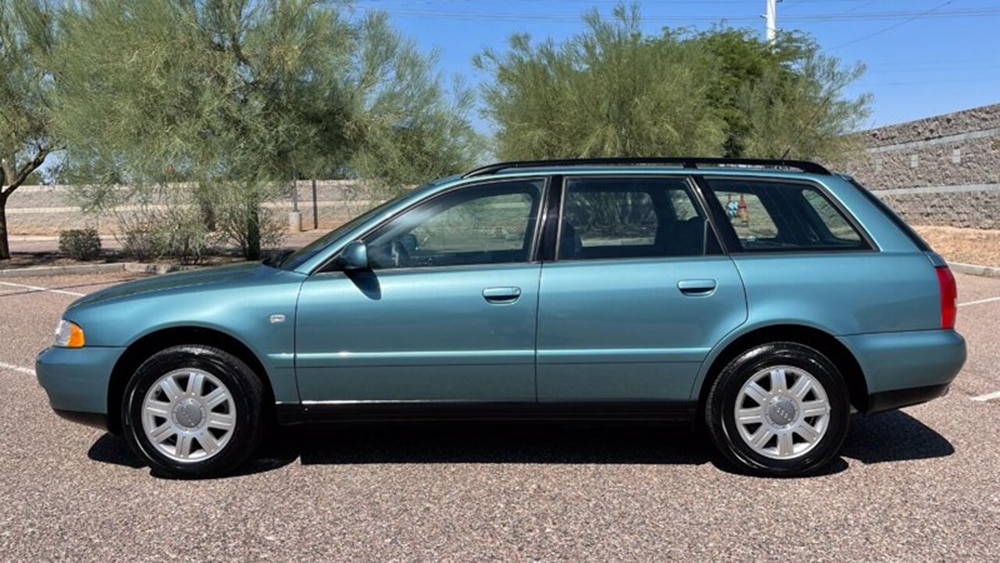 It changed everything.
When it went on sale for the 1996 model year, the A4 was a breath of fresh air compared to the BMW 3 Series and Mercedes-Benz C-Class. The A4's slick interior and playful palette of hues made it a nicer place to spend time than an equivalent 3-Series, and it wasn't as stodgy to drive as a C-Class.
Additionally, Audi capitalized on its advanced Quattro all-wheel-drive system to help grab market share in wintry locales where rear-drive Bimmers and Benzes might find themselves flailing around at the merest hint of snow.
Under the hood, the base turbocharged 4-cylinder made up for its limited power (just 150 horsepower) with a rush of torque once it was in boost. The optional V6 was a smooth operator, and buyers could have either a manual or a Tiptronic automatic transmission with a manual shift gate on the turbo-4 or the V6.
The fashion-forward TT was tasked with bringing attention to Audi, which used the showy car to lure people into more practical A4s. The guise worked, and just 25 years on, the A4 is spoken about with the same reverence as the C-Class and 3 Series. Perhaps more importantly, Audi successfully made the shift to SUVs with the Q5, a high-riding version of the A4.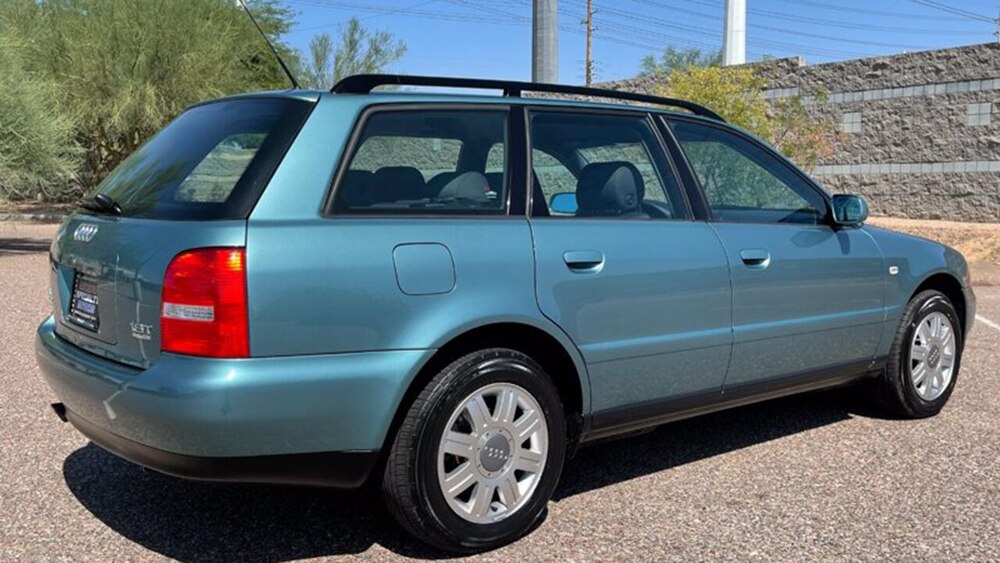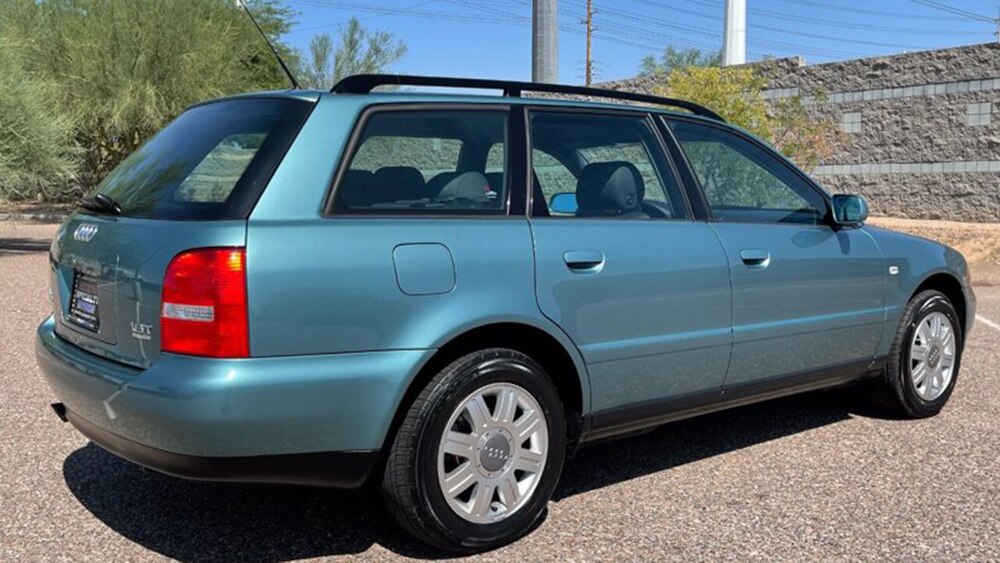 Audi was hitting its stride by 2000, when this Avant — that's Audi-speak for station wagon — was delivered to its first owner. It's finished in Jaspis Green, a hue that fits with the period, and its interior is upholstered in chunky gray cloth. There's something about no sunroof and fabric seats on a higher-end wagon that give it a distinctly European-market vibe, especially since BMW and Mercedes preferred to lather on vinyl upholstery that, at first glance, looks like shiny leather. Today, Audi fits leather as standard fare to the A4, while most C-Class and 3 Series models still come standard with vinyl.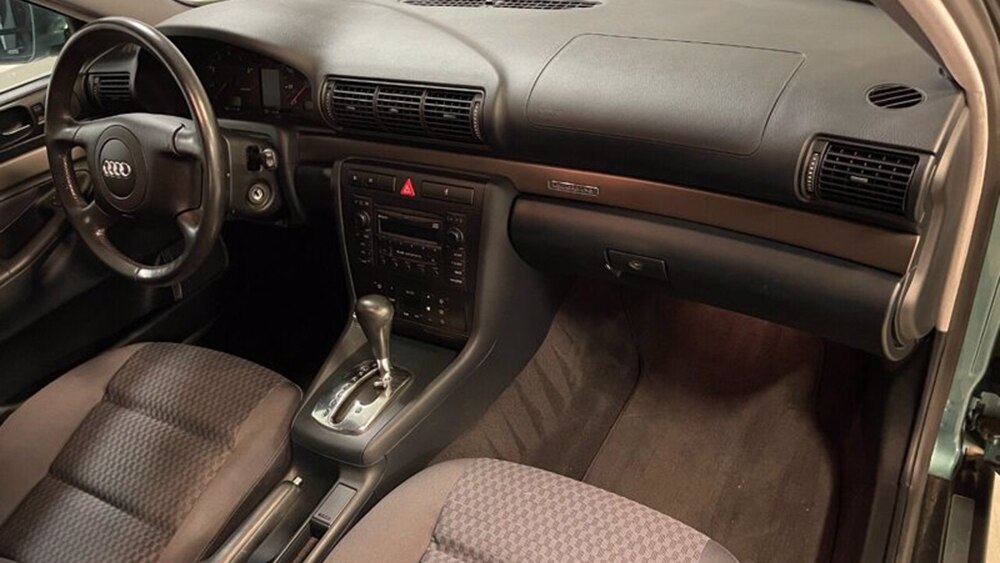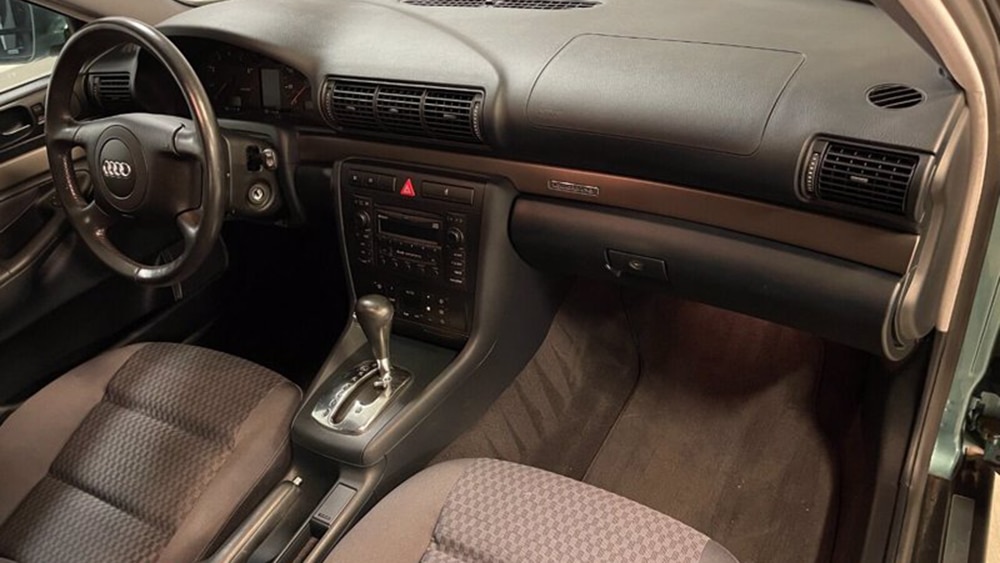 Whoever bought this car new missed out on leather and the sunroof but added:
The Sport Package, which included a three-spoke steering wheel, 16-inch alloy wheels, and a stiffened suspension
Xenon headlights
5-speed Tiptronic automatic transmission
Those features plus the $525 destination charge put its original Manufacturer's Suggested Retail Price (MSRP) at just under $30,000 when new.
Back then, the A4 Avant was your only choice if you wanted a small, Euro-style wagon. A Volvo V70 was nearly a class-size up, and for 2000 Volvo dropped the all-wheel-drive version.
Today, early A4 examples are exceptionally rare. Their turbocharged engines are relatively costly to maintain, so not too many have survived. Even after specifying an unusual car, the original owner (the selling dealer says it's a one-owner car) drove it less than 26,000 miles in 21 years. I'm willing to bet it still smells new inside. If you're nostalgic for the original A4, especially in unicorn-grade specification, this one may be your only bet. See Audi A4 models for sale
Related: