I hate dark grey or black interiors. They're awful. I can understand when buying a used car or there are just no choices, but today we have so many good interior color choices. A Volvo dealer in Marietta, Georgia, told me Denim Blue exterior with a cream-colored interior is the most popular color combination for the XC60. Good! Color is cool; color is life. Black seats, black dash, grey steering wheel, grey center console – It just loses all the detail. Who would want to drive a car with an interior custom-made as a place where light goes to die?
Some Do Dark Well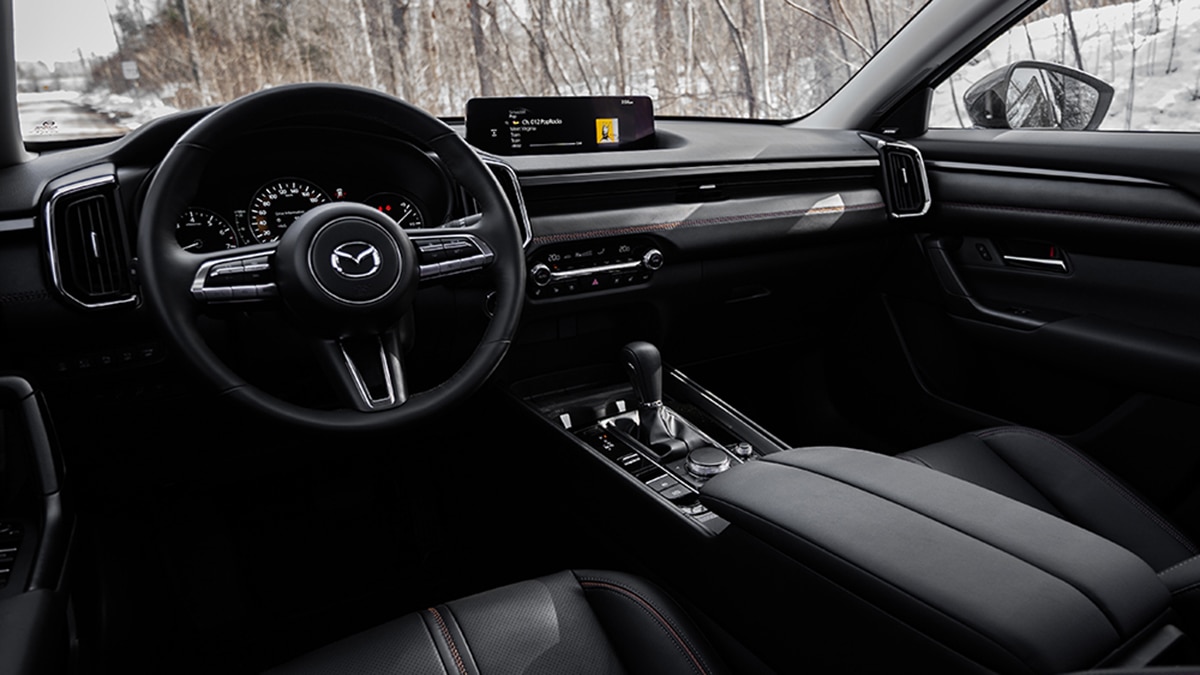 And to make matters worse, add some of that glossy so-called seat "protectant." Gross. It must be because that was the look inside every Camaro I saw in my high school hometown of Roseville, California. I didn't like it then, and I don't like it now. Dark interiors make even expensive cars look cheap. Occasionally, someone does it nicely. Mazda's CX-50 is a good example. Some Lexus and Mercedes-Benz cars do black interior well also, and the black and white you can get in the Kia EV6 is decent, too.
Too Many Fingerprints
One thing that has to stop is "piano black" car interiors. Honestly, what is that? Aren't most pianos wood colored anyway? Oh, I get it, "Grand" pianos are usually black so, you know, fancy and all. Still, not all pianos are black, and when a piano, or anything in life, is black, isn't it just called "Gloss Black" or "flat black?" Besides, When did gloss black become a thing for car interiors? When did we decide buyers want every interior surface made of a fingerprint, goop, gunk, and dust magnet?
If you have a car with a black exterior, you probably love cleaning it or seeing it clean all the time. The truth is, there's no reason to touch the outside of a car other than the door handles, trunk release, or to fix or wash it. So a car with a black exterior might look sharp. On the other hand, you literally touch everything on a car's interior. Glossy black interiors are a hassle and unattractive. Flat black and gloss black interiors are low-budget looking and unattractive.
An Expert Says…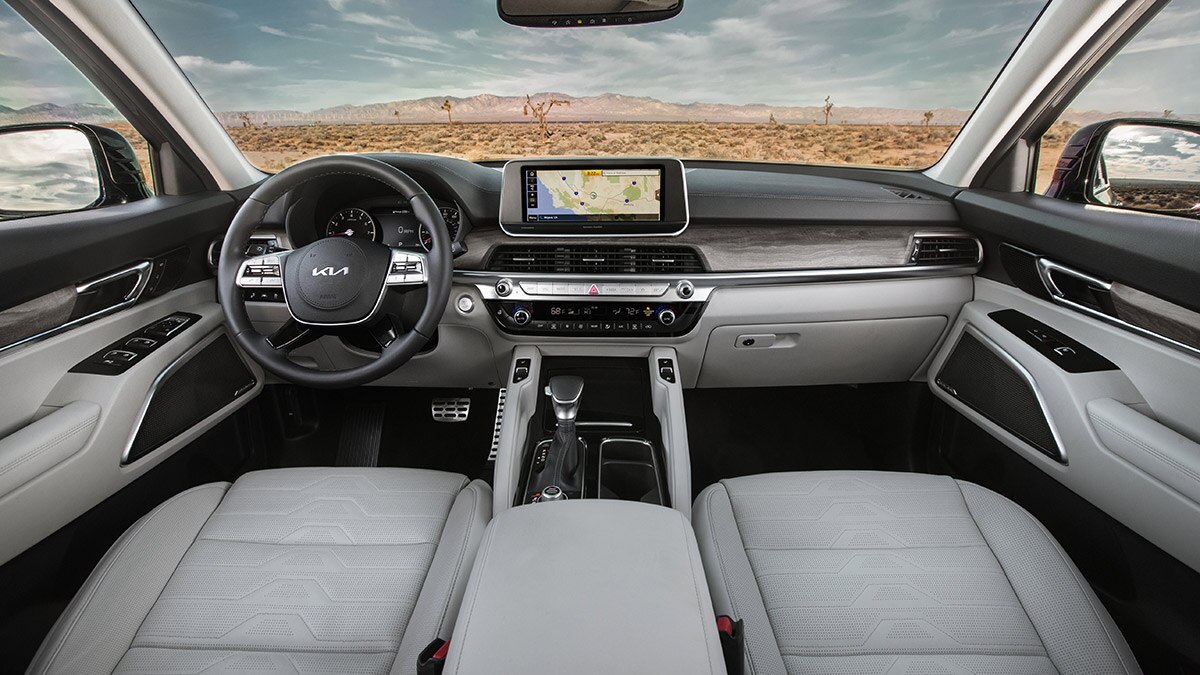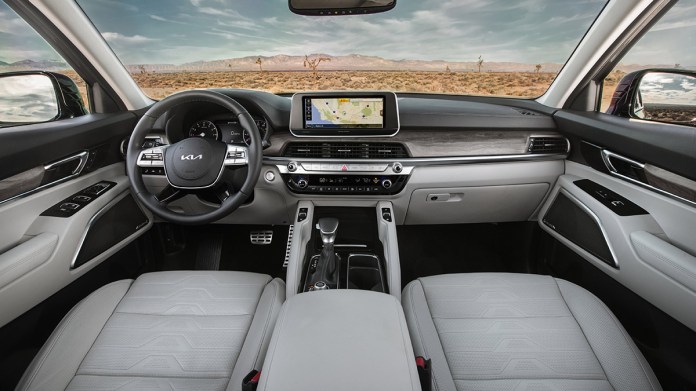 There's also some science here. Light colors reflect light, so the contours, patterns, and textures stand out. In short, the driver and passengers in a car can better experience the vehicle's interior as intended. There's a reason many concepts or show car interiors, if they have an interior, are usually finished in a light color. Black absorbs all the light. An all-black or dark interior largely hides the shapes, patterns, and the designer's intentions.
I asked Kia's Chief Designer why many concepts or show cars have light-colored interiors. After all, Kia is kind of on a roll. Vehicles like the EV6, Telluride, and Niro are among the freshest-looking vehicles in their segments. Tom Kearns, Kia's Chief Designer in the U.S., told me a "… dark or black interior usually doesn't show the design well either in person or photos." Exactly!
There is an element of this that comes down to personal taste. It's like listening to a new song through your phone's tiny, built-in speaker. Some people actually like that. Yeah, you hear it, and you can probably appreciate the melody, but a decent pair of headphones brings out the subtleties of the music and the production. That little phone speaker is like an all-black interior. Sure, it gets the job done, but without all the detail and artistry the designer or composer intended. I'm not wrong. See new cars for sale
Related Reading: