Just what automaker should be credited for blurring the line between trucky SUVs and comfort-oriented passenger cars with a four-wheel-drive utility vehicle is up for debate. We'll likely never agree on who was truly first, but we can thank all of these early efforts for the wide variety of high-riding station wagons available today from Subaru, Volvo, Mercedes-Benz, and Audi, among others.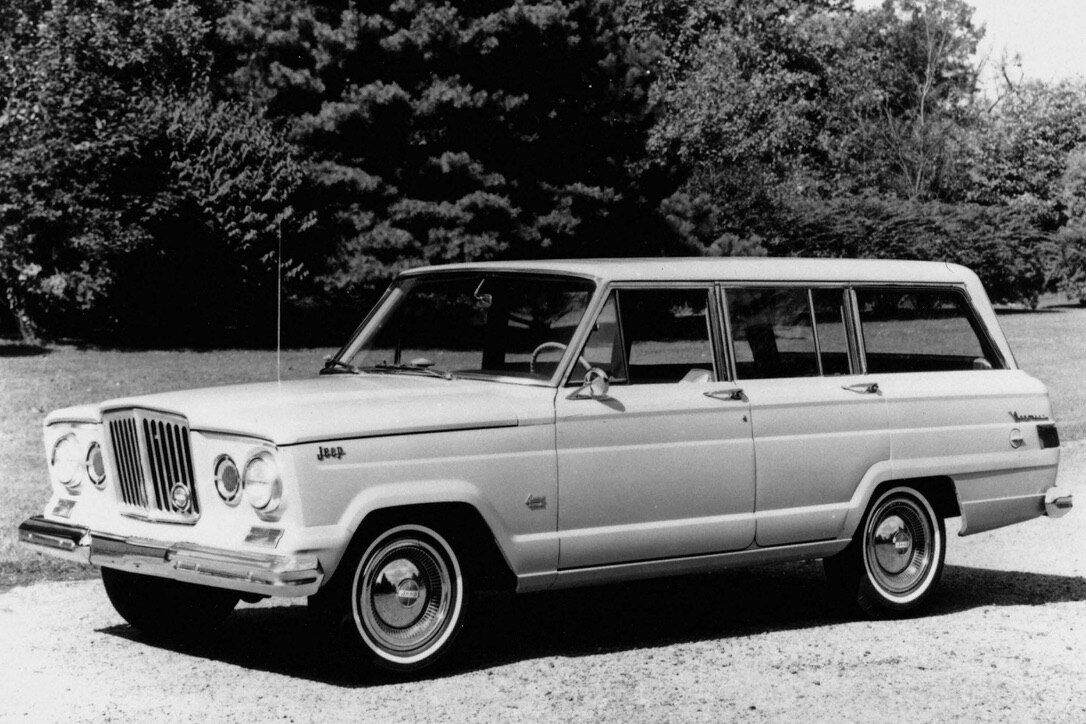 The Willys Wagon that arrived in the 1950s boasted a van-like body with a Jeep-style front fascia, and it rode low enough to the ground to be somewhat more comfortable in town than the heavy-duty 4-wheel-drive trucks of its era. The automaker's Wagoneer that arrived in the early 1960s advanced the concept with a wagon-like body over a truck frame and suspension. It rode and handled not unlike station wagons of the era, and its available 4-wheel drive (standard later) ensured all-season capability.
The oil crisis of the 1970s shifted consumer taste toward smaller, more frugal cars, and fledgling Subaru was in the right spot at the right time when it added 4-wheel drive to its homely little wagon in 1975. The rugged little wagon cemented Subaru's popularity in rugged, snowy climates, including New England, the Rocky Mountains, and the Pacific Northwest.
The Eagle Has Landed
It wasn't until the AMC Eagle's arrival in 1980 that the modern tall wagon recipe really started to take shape, though. Unlike the earlier Subaru, the Eagle was a spacious, relatively powerful wagon that featured Jeep-derived running gear. AMC may have been in its death throes by the early 1980s, but the company was hardly short on innovation. The Eagle was the brainchild of British-born engineer Roy Lunn, who was previously credited with the GT40 racing car and eventually went on to design the Cherokee XJ.
The Eagle was simple in concept, but complex in execution. It combined an AMC Concord wagon body with a simple, permanent four-wheel-drive system that could be used on any kind of terrain. Though not a massive sales success, the Eagle drove interest to AMC showrooms and was well-regarded by reviewers when it was new. The cars have proven to be durable, with plenty still in service especially in the Western U.S. Here's a silver one from the tail end of production for $8,500 at a dealer in South Dakota.
The Outback Moves to the Front
The next big evolution in lifted wagons came in 1995, when Subaru was in dire need of a hit. The automaker added a two-tone paint option to its Legacy wagon and branded it as the Legacy Outback. The next year, Subaru got serious by raising the ride height, fitting chunkier tires, and even adding in a higher roofline that gave a more SUV-like appearance.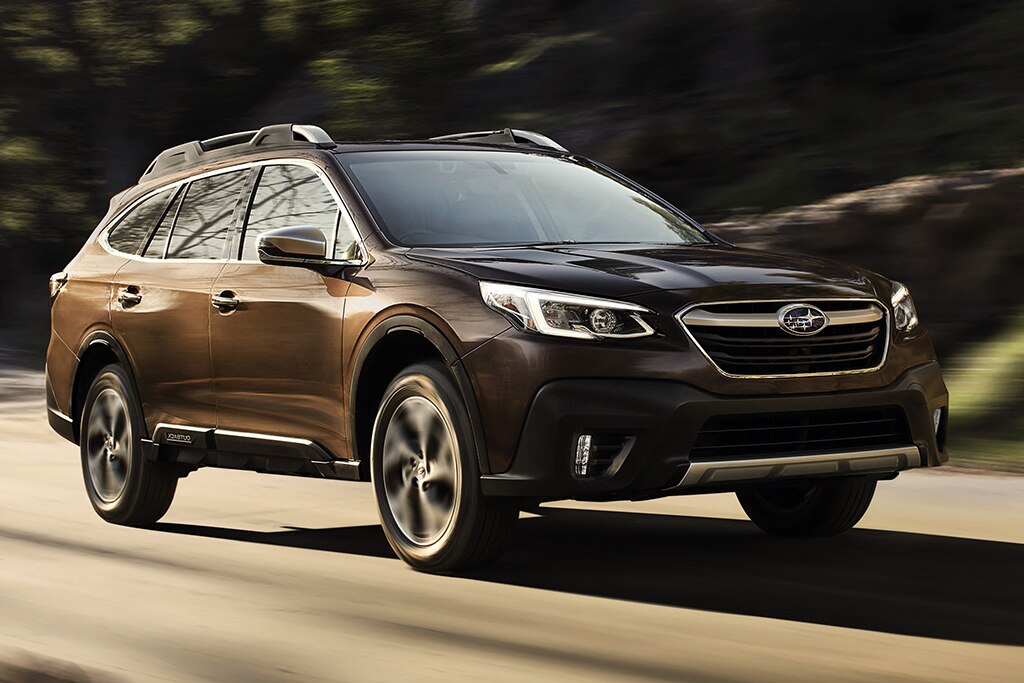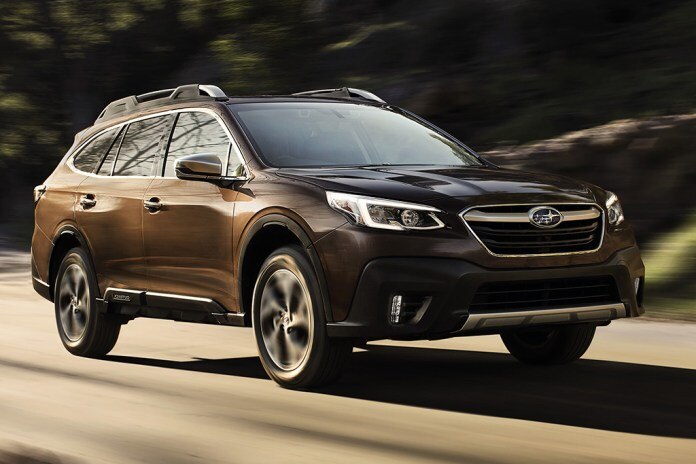 Nearly three decades on, the Outback is arguably the flagship of the Subaru lineup and it has long since displaced the Legacy wagon. Those earliest Outbacks have a certain simplicity to them that has helped them age well. Though not especially common, they are out there. Here's a white one for sale in Indianapolis that's in better condition than its 242,000 miles suggest.
Imitation is the sincerest form of flattery, of course, and it didn't take long for a pair of automakers to copy the Outback — albeit with higher-end models.
Cross County in a Chunky Box
Volvo was first on the scene in 1998 when it tarted up its V70 wagon with chunkier body work and roughly the same amount of suspension lift Subaru applied to the Outback. The V70 XC — or Cross Country — can be traced to today's V60 and V90 Cross Country wagons.
The first generation has a certain retro charm to it, especially with factory-optional two-tone paint. Here's a green one with tan rocker panels for just $3,700 at a used car dealer in Seattle. That same dealer also has a silver one if you're looking for something a little more subtle.
All Roads Lead to Allroad
Next up, Audi A6 Allroad arrived for 2000 in a typically over-engineered German fashion. Based on the A6 Avant wagon, the Allroad included a height-adjustable air suspension as well as a choice of manual and automatic transmissions. In Europe, the A6 Allroad could even be had with a two-speed transfer case for serious off-road use.
The horrendously complex A6 Allroad isn't for the faint of heart, but it can be a rewarding machine for owners who are especially mechanically inclined. Here's a rare — and more desirable — manual transmission example in Durango, Colorado, for less than $8,500.
Audi took a break from Allroad variants until a few years ago, but now its lineup has high-riding versions of its A4 and A6. Certainly the Allroad's success prompted Audi parent Volkswagen to offer a tall version of its Golf wagon. The short-lived Golf Alltrack went on sale for 2017 but petered out for 2020. VW had high expectations for the Alltrack, and it oversupplied dealers with inventory. As a result, Alltracks could be had at huge discounts in 2018 and 2019 before being dropped from the automaker's lineup. The next-generation Golf is set to arrive here only in GTI form, so it's unlikely we'll see another Alltrack any time soon.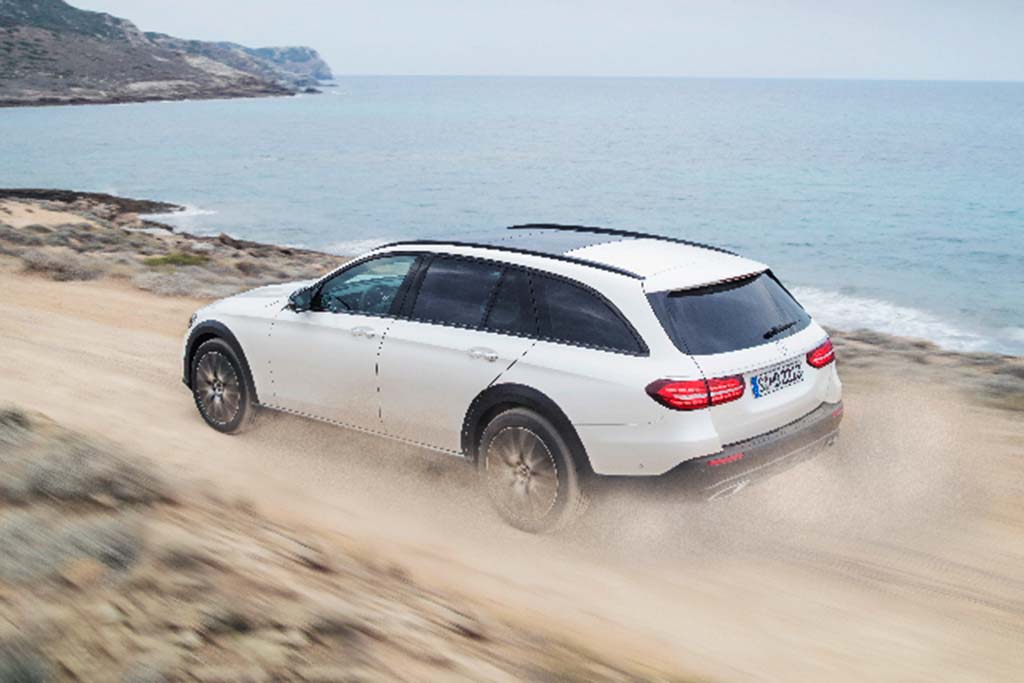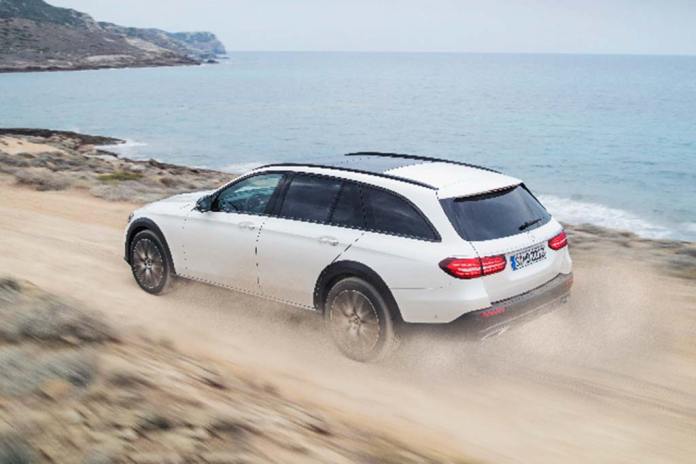 All Aboard the All Terrain Wagon
The most recent automaker to jump on the tall wagon train is Mercedes-Benz. The luxury brand jettisoned for the U.S. market its conventional E-Class wagon for 2021 and replaced it with a slightly more expensive version with — you guessed it — a lifted suspension and unpainted body cladding. Called E450 All Terrain, the model squares off against the A6 Allroad. The E450 All Terrain represents something of a gamble for Mercedes. Although the traditional E-Class wagon was never a big seller, its well-heeled owners are the kind of folks who have more than a few Benz models in their garages. Find a new car for sale