Like a pair of Dr. Martens boots, the Land Rover Defender emerged from farm implement to coveted fashion status over the course of its colorful history.
Today's Defender, a new model introduced for 2020, shares little more with the original Defender than a name, a basic shape, and an off-road personality. But even the boxy Defender preceding the current model is derived from a tractor with decidedly American-inspired roots.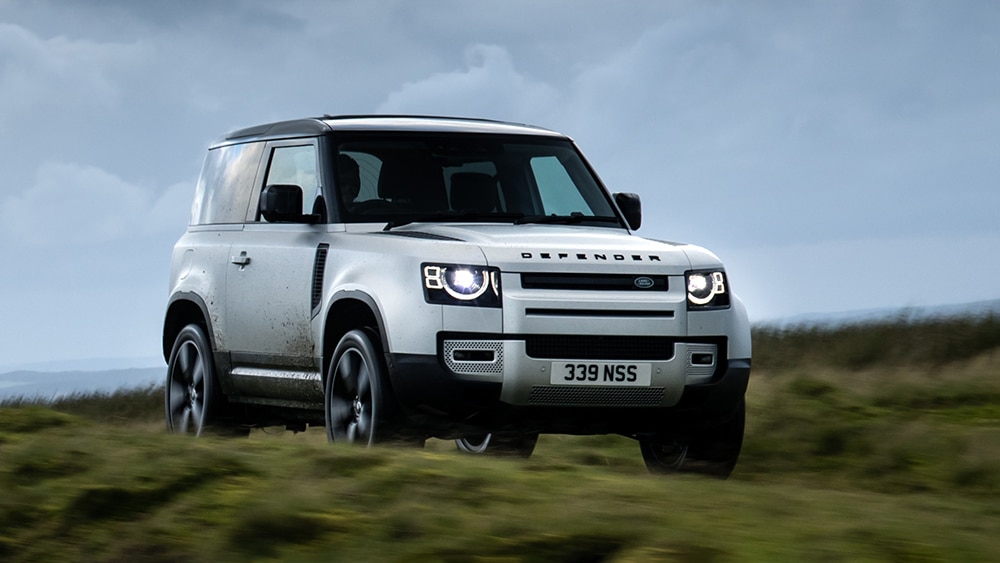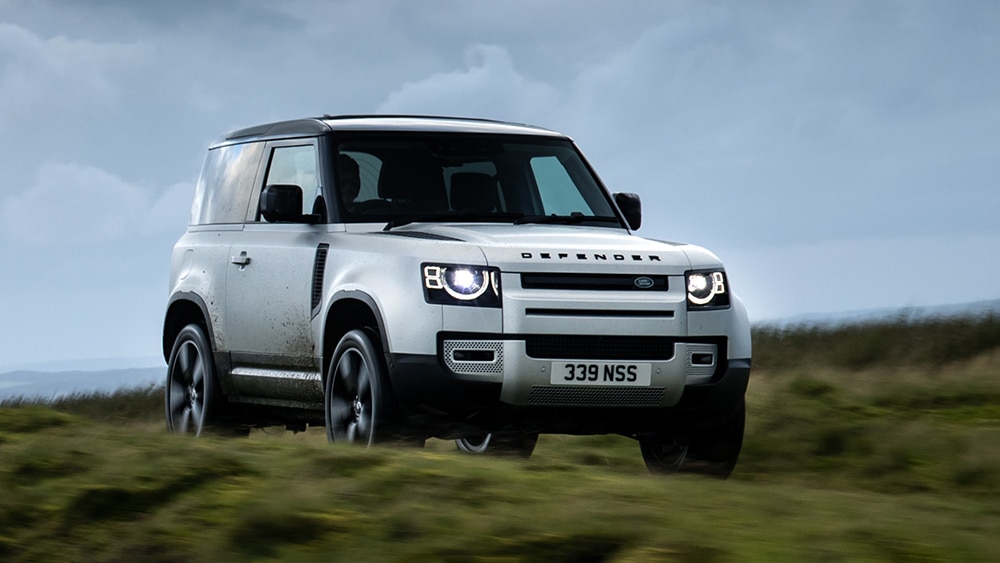 Land Rover tracks its formation to the early days of post-World War II England. The country's agrarian sector was in desperate need of modern implements aside from the handful of decommissioned U.S. Army Jeep leftovers. An engineer at British carmaker Rover developed a simple yet brilliant vehicle that would take the ruggedness of an army vehicle and add farm-centric utility, plus a dash (and truly just a dash) of comfort for runs into town.
With its aluminum construction and simple body lines, the original Land Rover was inexpensive to build. A power take-off (PTO) unit provided considerable utility around a farm, where the Land Rover could replace or at the very least supplement other tools.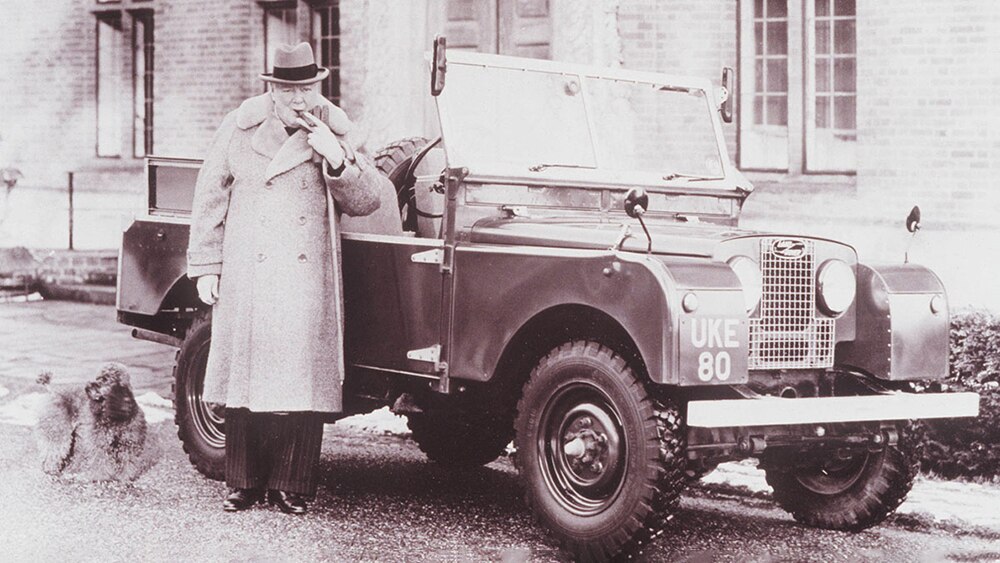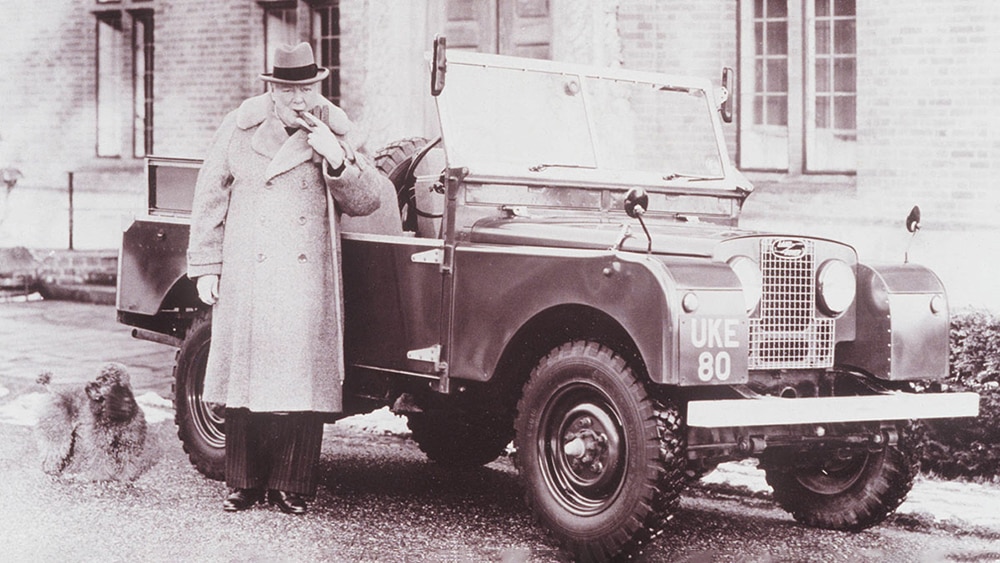 Rover periodically refined the vehicle through Series I, Series II, and Series III generations, sold in limited numbers to American buyers. Still, it wasn't until the 1970s that the automaker realized its top-selling, profitable line should be a primary focus. The introduction of the far more comfortable (though still quite basic in its earliest years) Range Rover in 1970 laid the groundwork for the brand's expansion.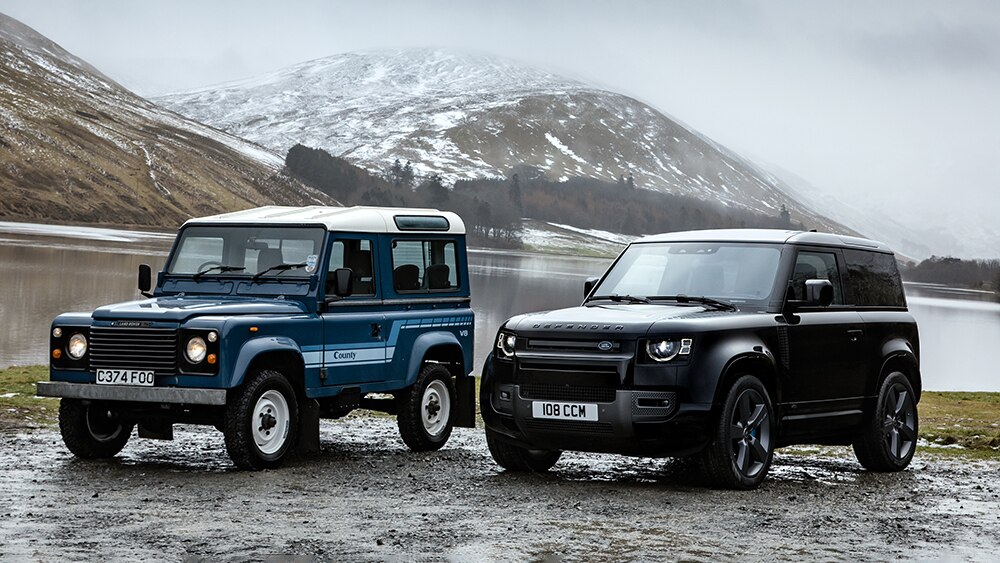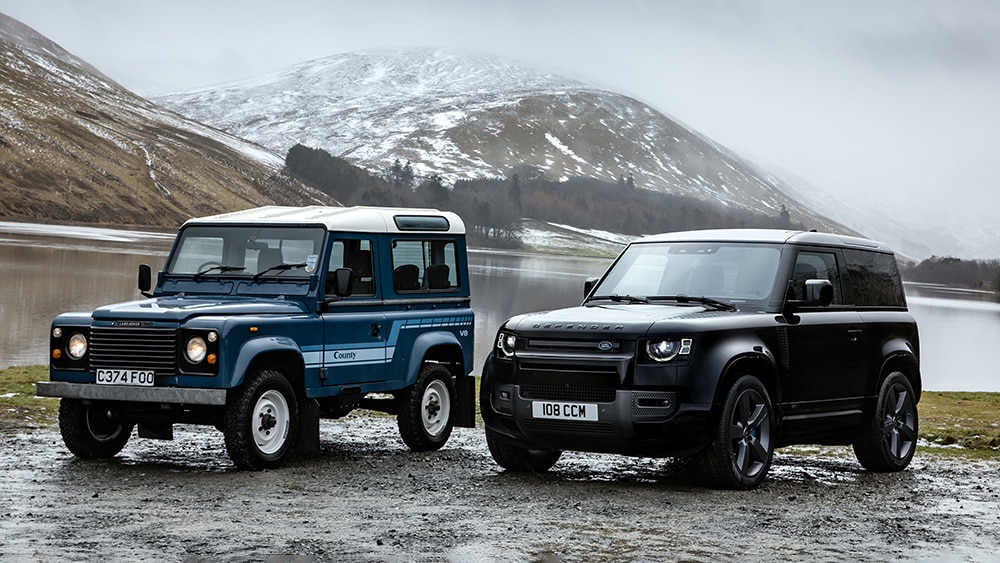 The Defender name traces its roots to the 1983 model called either the Ninety (with 90-inch wheelbase) or One-Ten (with, you guessed it, a 110-inch wheelbase), both of which employed the Range Rover's far more comfortable coil springs compared to the chunky leaf springs used for the previous 35 years. Land Rover updated the look itself with cleaner lines, but aluminum body panels remained. Where the Series models before had earned their keep as exploration vehicles in various industries — or simply with free spirits behind the wheel — the Defender truly cemented the brand's overlanding potential. Three wheelbases were offered globally, with various body configurations.
Moving into the U.S.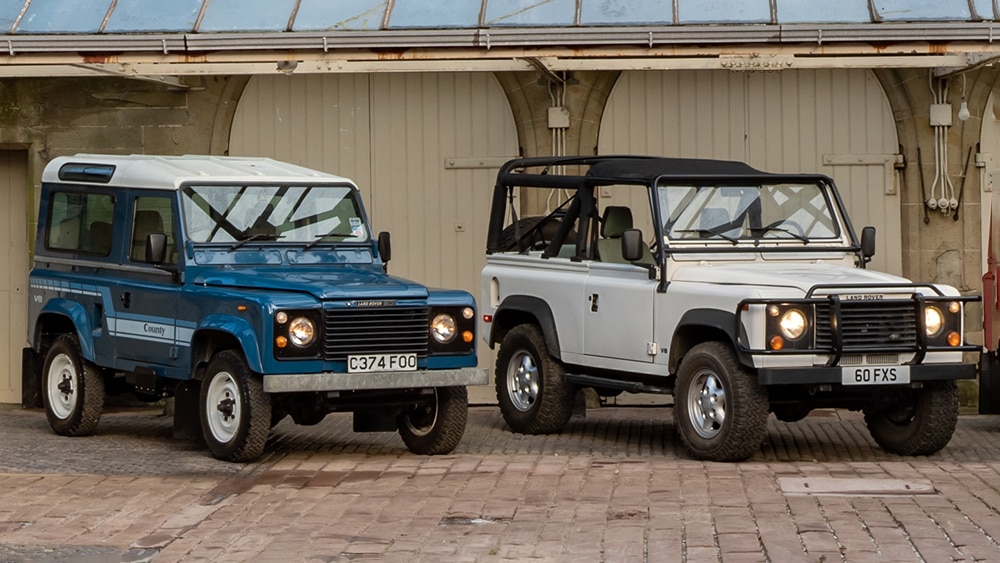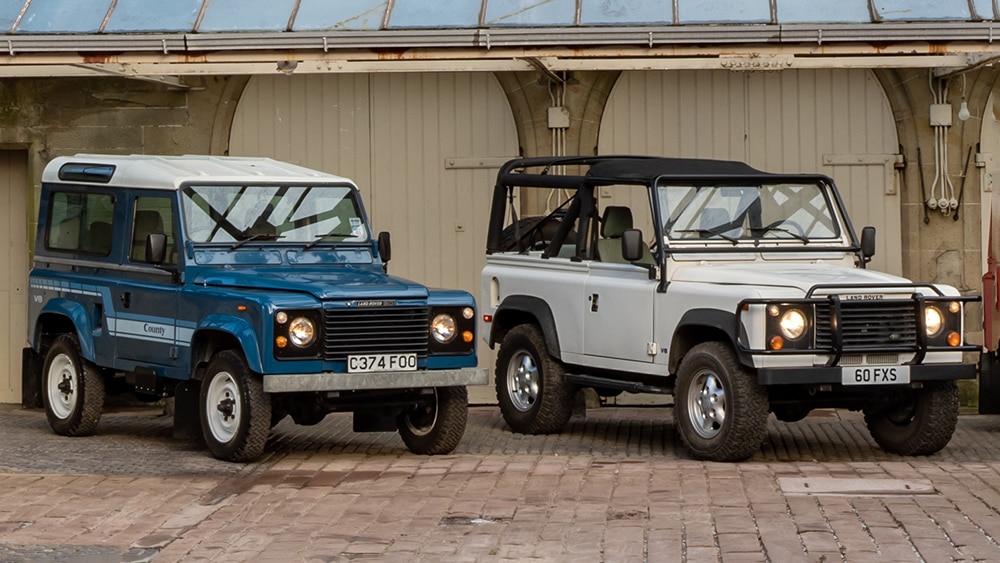 Land Rover officially organized itself in the U.S. in the late 1980s to sell Range Rover SUVs. The primary markets initially (and, to a degree, to this day) consisted of wealthy folk from Greenwich, Connecticut, looking for a daily driver that could cope with winter or for Hollywood movie stars and Dallas billionaires to store at their vacation chalets in Aspen, Colorado.
As a result, Range Rover North America, as it was initially called, had little interest in certifying the tractor-like Defender for American buyers when they knew their audience wanted leather seats and wood trim.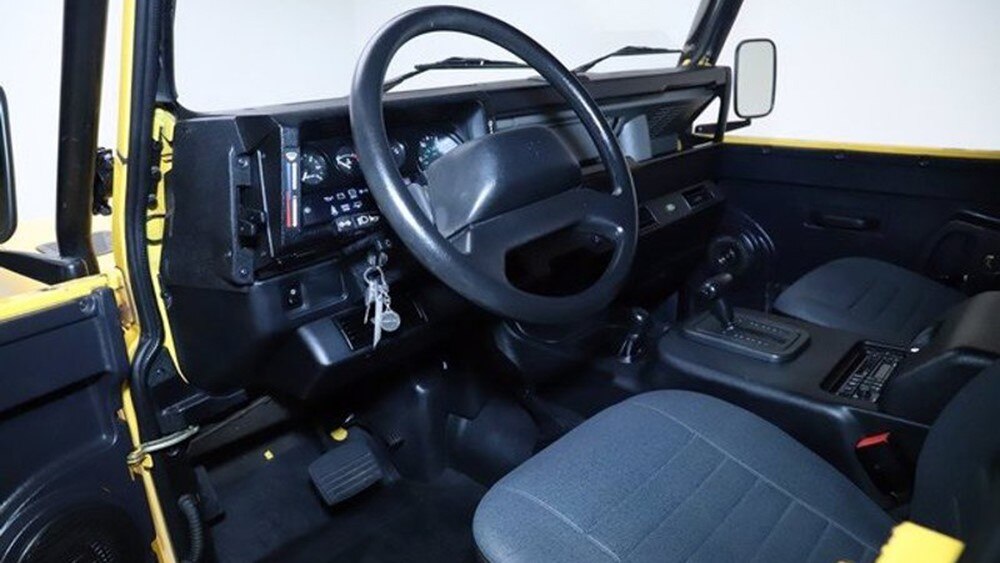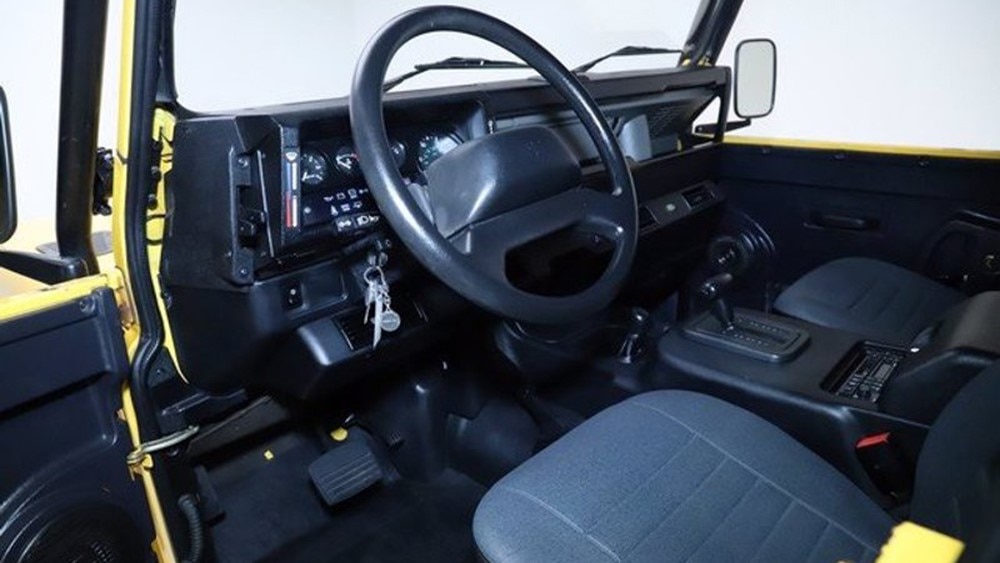 The Range Rover succeeded in the U.S. Ironically, those well-heeled drivers started asking about the Defenders they'd seen on movie sets in Spain or on safari in Botswana. By the early 1990s, however, American safety and emissions standards meant simply shipping Euro-market Defenders over here wouldn't work.
Instead, Land Rover in 1993 modified 525 long-wheelbase 5-door versions with an external roll cage and the Range Rover's V8 engine to test the waters in the U.S. (with 25 of those earmarked for Canada). Buyers didn't exactly line up for them, instead stating that they wanted the relative sportiness of a 3-door version rather than a practical 5-door.
Land Rover responded the next year with the Defender 90, a downright basic, almost offensively expensive vehicle without a back seat or airbags for its roughly $33,000 base price. Offered in a host of bright colors rather than the previous year's white, the Defender 90 proved a hit even though it was about twice the price of an equivalent Jeep Wrangler. Not only that, the Defender was beset by myriad quality issues. Land Rover followed up on it in 1995 and 1997 with incremental changes, perhaps the most comical was a switch away from chunky mud tires to gentler all-terrain rubber. Early buyers complained the original tire choice was "too loud," even though the Defender was shaped like the box it came in, had door panel gaps so big you could park another truck in them, and wore a soft top that let water and air in.
Even with all those flaws, the Defender was a tremendously cool vehicle. In what Land Rover called North American Specification (NAS), the truck was arguably at its best. The V8 provided acceptable power (albeit less horsepower) than Jeep got out of an engine with two fewer cylinders. The coil springs delivered serious off-road ability. Its iconic style works so well with the brighter paint hues often found on Defender 90 NAS models.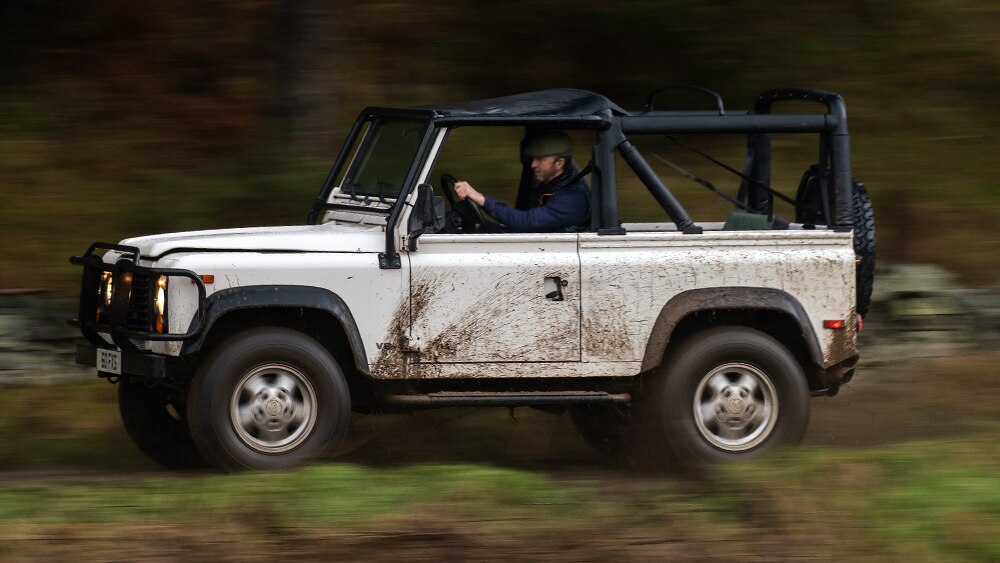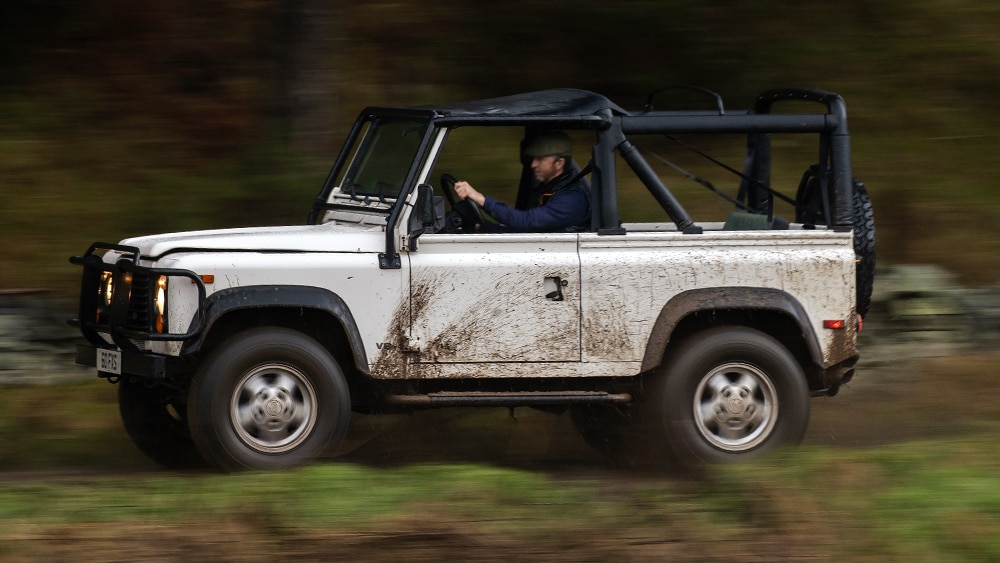 Land Rover pulled the plug in 1997, but not by choice. The Defender's lack of airbags and door impact beams meant it wouldn't meet American safety standards. For nearly two more decades, Land Rover kept building Defender SUVs for the rest of the world. Though its engine choices changed periodically and its interior got an LR3-ish refresh in 2007, it never gained the airbags needed for U.S. certification. We had to wait until 2020.
Finding a Defender in the U.S.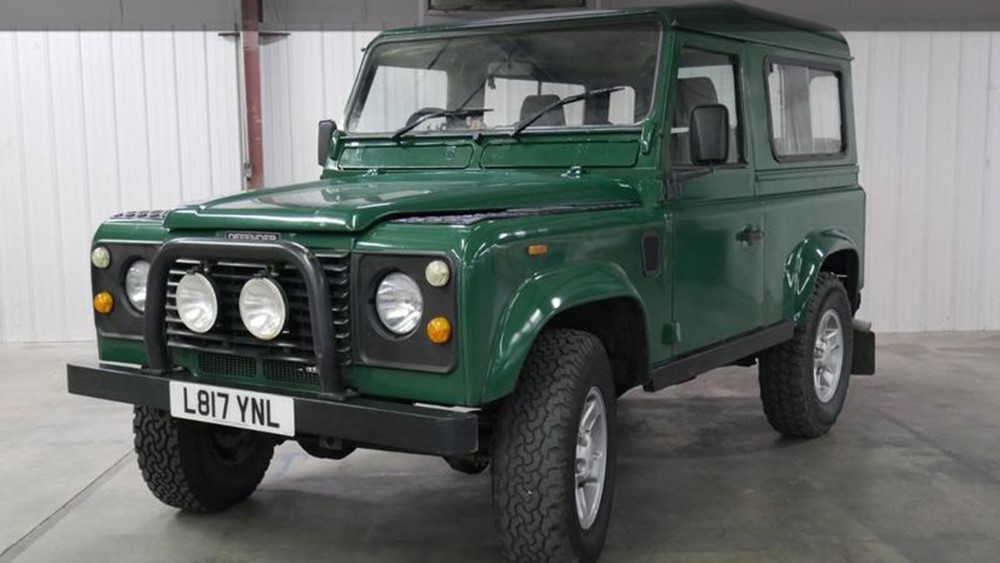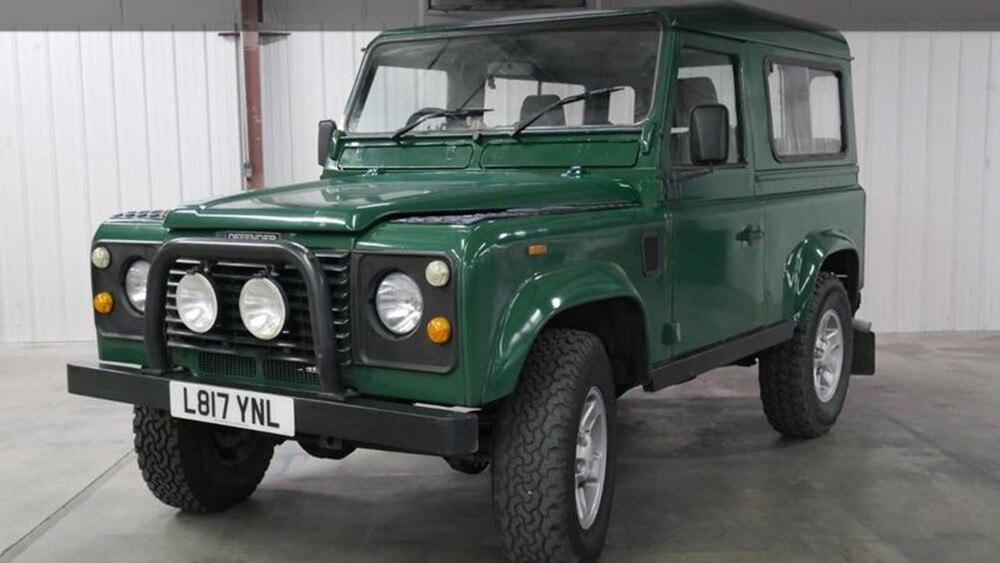 Aside from the new Defender, which arrived for a short 2020 model year and has since expanded to short- and long-wheelbase forms with turbocharged 4- and 6-cylinder power, the floodgates have opened to numerous classic models.
The explosion of interest in unique, off-road-focused SUVs combined with the fact that vehicles produced at least 25 years ago are generally eligible for importation means Defender examples have never been easier to find here.
NAS models are the most coveted, either in long-wheelbase 110 or short-wheelbase 90 forms. Their history and their style have elevated them to the top echelon of Defender models here. Earlier models tend to be more agricultural, though the 200TDi and 300TDi turbodiesel engines that arrived beginning in 1990 are at least relatively refined.
Earlier 90 and 110 models are often marketed as Defender models, and some have even been updated with later engines and styling. The modularity of the Defender means it's relatively easy to swap in the later dashboard and interior panels, too.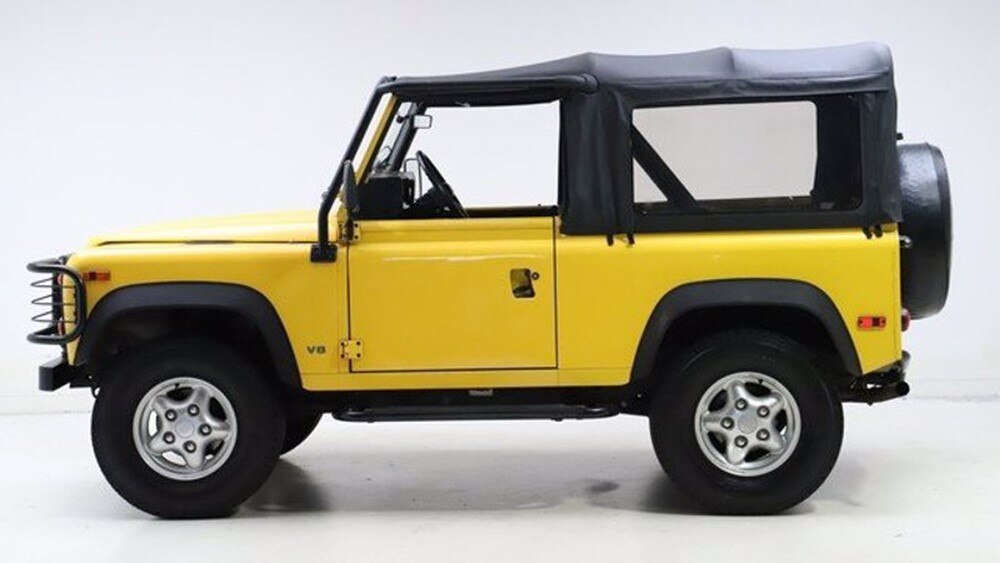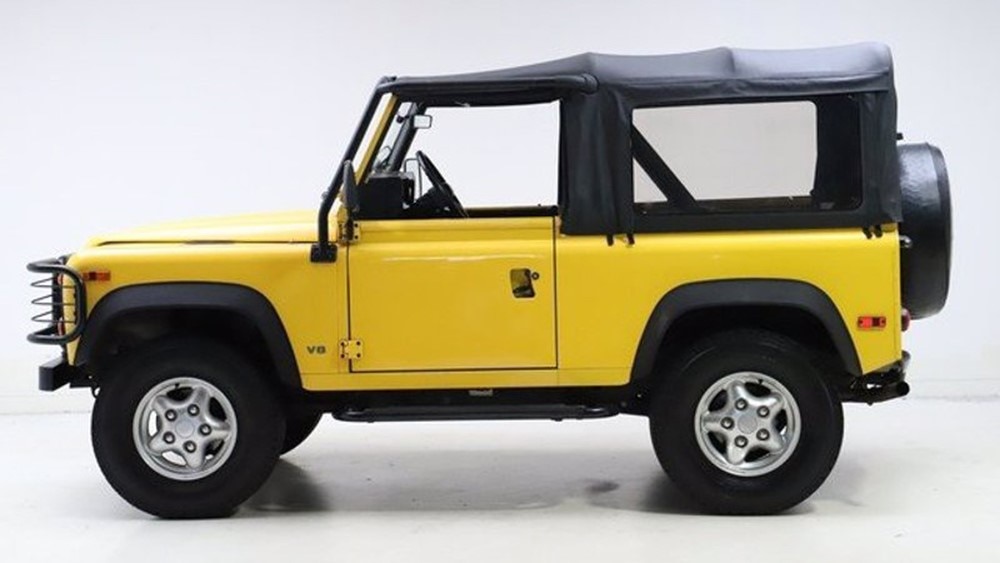 Importing a vehicle is not for the faint of heart, as it can involve trusting an overseas seller and enduring months of shipping and customs delays. It's the cheapest way to buy a classic Defender, though, as these SUVs are generally inexpensive in Europe, Africa, and South America.
Left-hand-drive versions from mild climates — think Spain or Portugal — command the most. Right-hand-drive versions from wet areas like the Defender's native England tend to sell for less since chassis rot is a constant issue. Most Defenders in the U.S. have come from Europe, though South American models aren't uncommon. Those trucks tend not to have the same detailed paper trail since dealership servicing is comparatively uncommon.
Most buyers will look for a Defender already here in the U.S., either previously imported by a private individual or by someone who has made a business out of bringing old Rover models to the U.S. As with any used car purchase, an inspection is vital — and you'll want to pay extra attention to ensuring the Vehicle Identification Number (VIN) is stamped on the Land Rover, the title, and any import documents you may need to register it in your locale. Buyers in many states — especially those following California's emissions standards — may find it particularly difficult to register an imported Defender locally.
Still, if you've done your homework, you'll find a Defender to be a charming brute with serious off-road ability to match its attention-grabbing looks. See Land Rover Defender models for sale
More Land Rover Defender Resources: