Today's Autotrader Find is a 1999 Jeep Wrangler Sahara, a prime survivor from the TJ generation.
We may not have realized just how good the TJ-generation Jeep Wrangler was when it debuted back in 1997. Jeep enthusiasts heralded the return of the model's round headlights, a fixture dropped for its last rework in 1987, but they eyed its new coil springs with suspicion.
After five-plus decades of leaf-sprung solid axles, Jeep fans thought they had it all figured out. Oh, how they were wrong.
As it turned out, the new coil springs gave the Wrangler a far more tolerable ride where it was used most often (on pavement) and better, more predictable axle articulation where it really mattered (off-road).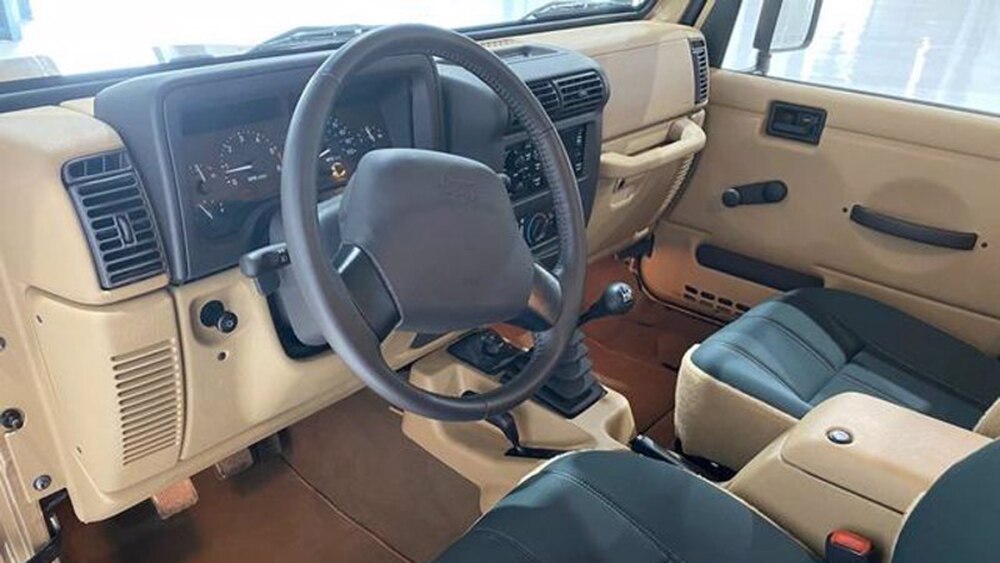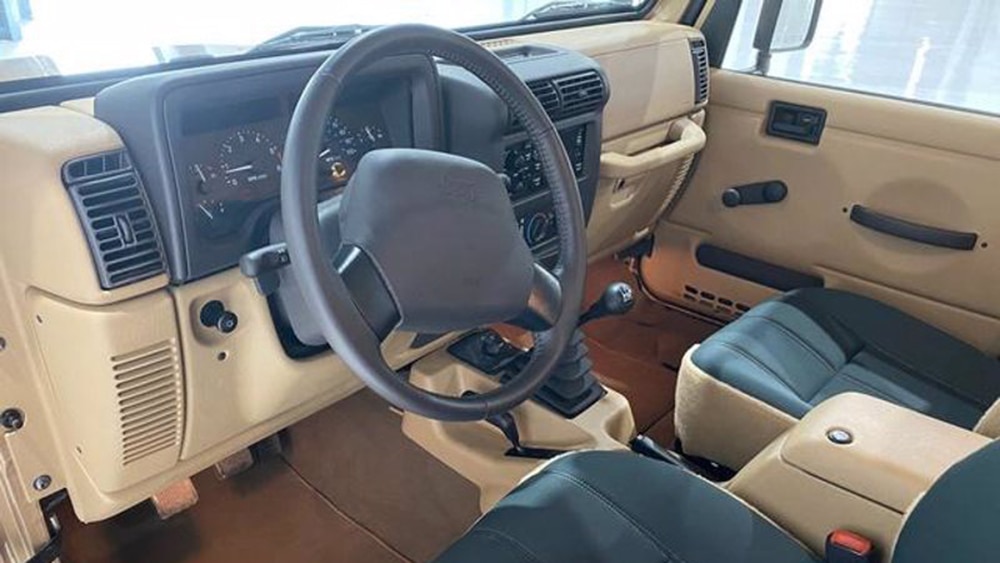 Secondary to those benefits was a much-improved cabin, with seats comfortable enough for day-to-day use and a conveniently laid-out dashboard with an intentional rather than haphazard design.
For the first half of its decade-long run, the TJ Wrangler, as it was known to enthusiasts, was offered in three core trim levels: base SE, mid-level Sport, and luxurious Sahara. Well, luxurious by Jeep Wrangler standards, at least.
Base Wranglers were still far from plush, with 4-cylinder power and a standard feature set that included front seats, two airbags, four wheels and tires, a space-saver spare, and, well, two round headlights. The Sport wasn't much more decadent to start, though it included Jeep's venerable and far more powerful 4.0-liter inline-6, plus it was the gateway to worthwhile features such as upgraded axles.
The Sahara was the looker of the lineup with its color-matched fender flares, standard alloy wheels, and nifty water-resistant cloth upholstery consisting of green inserts with tan sides and rugged seatback pockets.
Jeep had actually offered a Sahara version of the prior Wrangler YJ, but the look was somehow cooler on the later TJ. Today, the Wrangler Sahara is the more city-oriented version of the latest off-roader, but back in the late 1990s, there were no true functional differences between the Sport and the Sahara.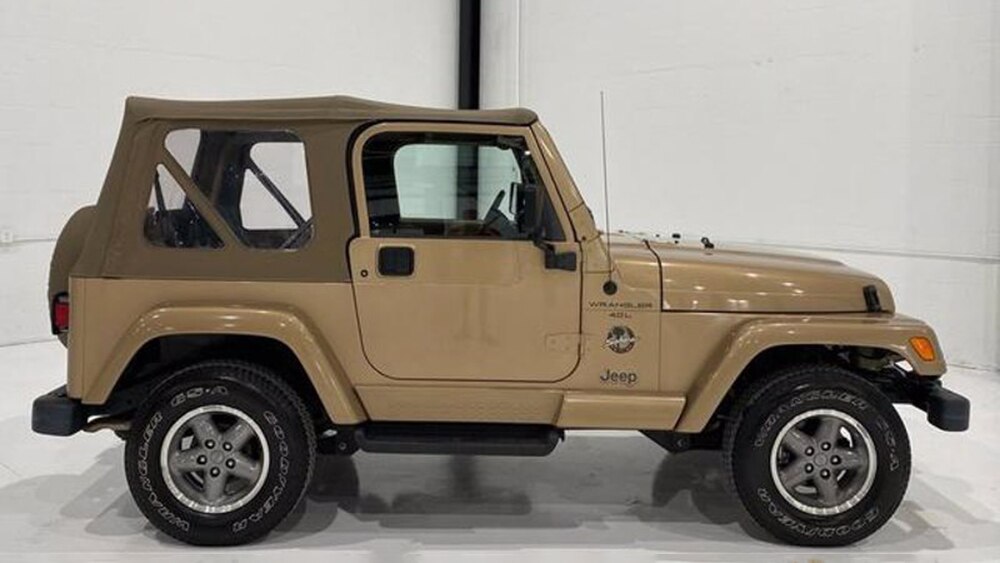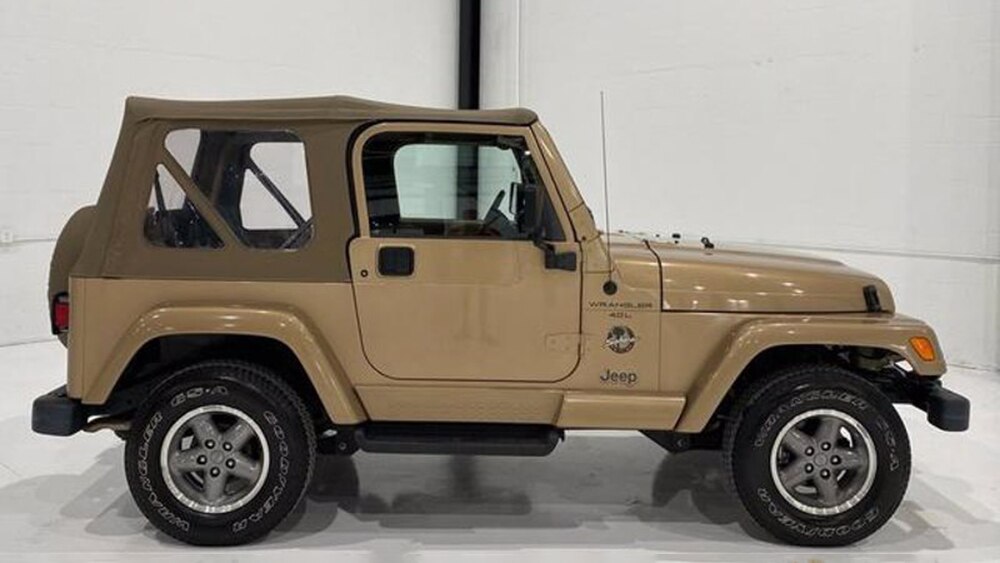 Somehow, this Desert Sand Pearl Coat-painted 1999 Wrangler Sahara has survived more than 20 years while adding just over 500 miles to its odometer. That's not even a tank of fuel annually, let alone every five years.
This one is typically equipped for the year with full doors containing roll-up glass windows (rather than the less practical half doors with their plastic inserts), a tan soft top, and air conditioning. Its stock cassette player remains intact, something that's marginally more useful today since popping in a Bluetooth-connected tape adapter is much more convenient in the smartphone era than having to sort through your long-dormant CD collection.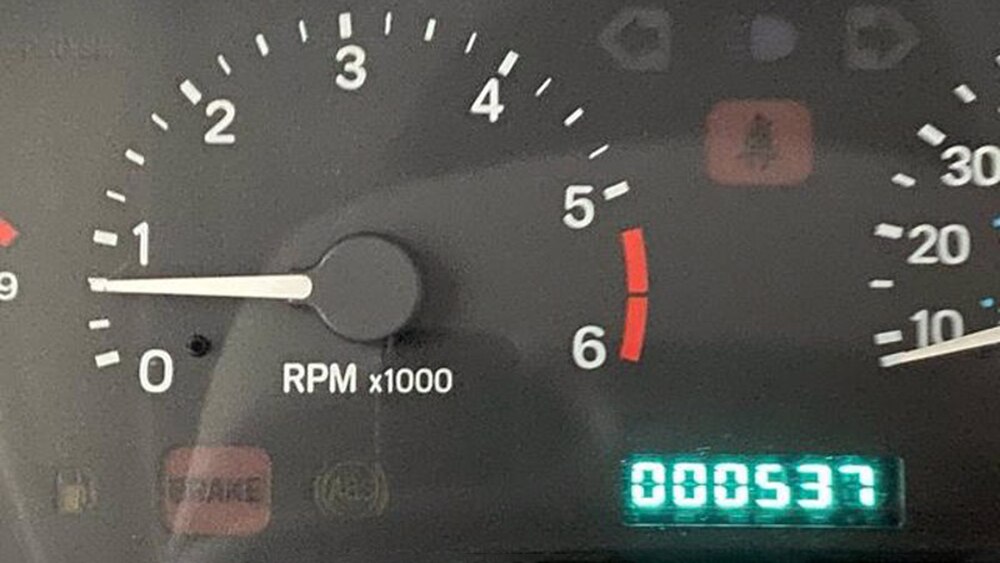 It is unclear how this used Jeep Wrangler two-door for sale has lived such an apparently sheltered life, but it has to be one of the finest TJs extant. Just look at the lack of wear on its leather-wrapped steering wheel or its carpeted floor mats. It's positively a throwback to a simpler era.
The JK-generation Wrangler that followed the TJ's long run in 2007 got a lot of things right: a four-door configuration, more interior space, and way more off-road options, but it also lost some of the magic. There was something "just right" about the TJ's diminutive size and its relative simplicity.
If you missed out on the chance to buy a new TJ, this one is probably as good as it gets. You can find it for just shy of $40,000 — amazingly about what it would cost new, adjusted for inflation — at a used car dealer in Lauderdale Lakes, Florida. See Jeep Wrangler models for sale
Related: