A variety of supply chain issues making dealership lots more likely to be filled with tumbleweeds than inventory has pushed the average transaction price of a new car to over $45,000 for the first time.
That money, at least in theory, should buy you a very nice new car. But between production constraints and skyrocketing demand, shoppers find it difficult to locate brand new cars priced at around $45,000 on dealership lots. Enter the heavily-depreciated high-end luxury car — and I don't mean an off-lease Lexus LS or an Audi A8. No, if you really want to make a statement for around $45,000, consider one of these rare, ultra-premium cars. You're guaranteed to impress a valet, and your neighbors will be more likely to talk to you about your vehicle than if you open up your garage to reveal a Toyota Highlander.
1. Aston Martin DB9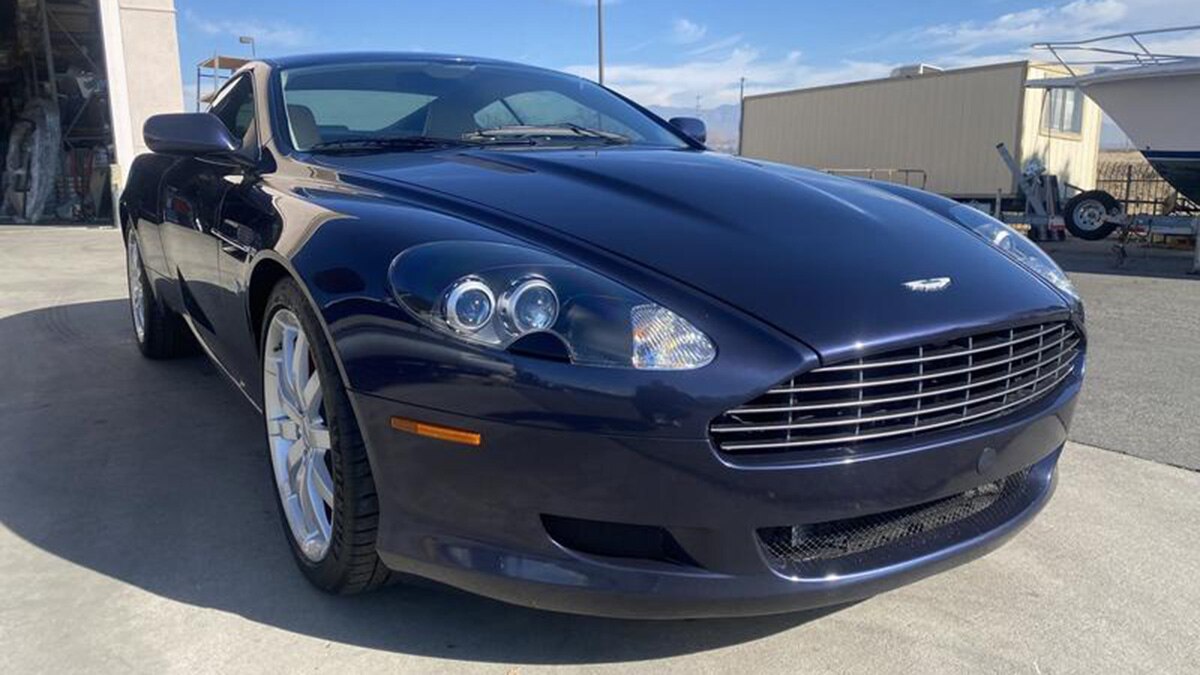 Maybe a sporty coupe is more your style. Shoppers with a budget in mind don't usually look for 12 cylinders, but the Aston Martin DB9 can deliver. Droptop Volante models offer the best overall value — convertibles are usually worth a bit less than their coupe counterparts. Shop around, though, and you can find a coupe with the company's legendary 5.9-liter V12, particularly if you don't mind the 6-speed automatic transmission.
Here's a blue one outside Los Angeles with just 43,000 miles for $42,500. It offers an interesting color combo with attractive woodgrain interior accents, and it purports to have a clean Carfax report. See Aston Martin DB9 models for sale
2. Bentley Arnage T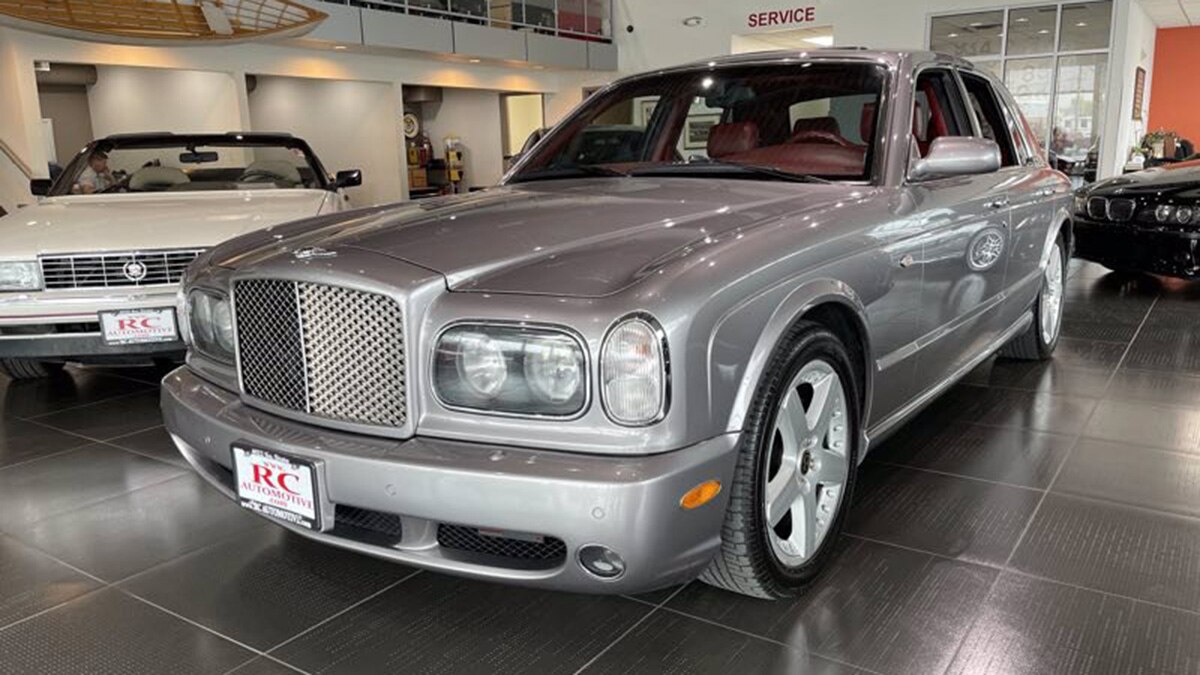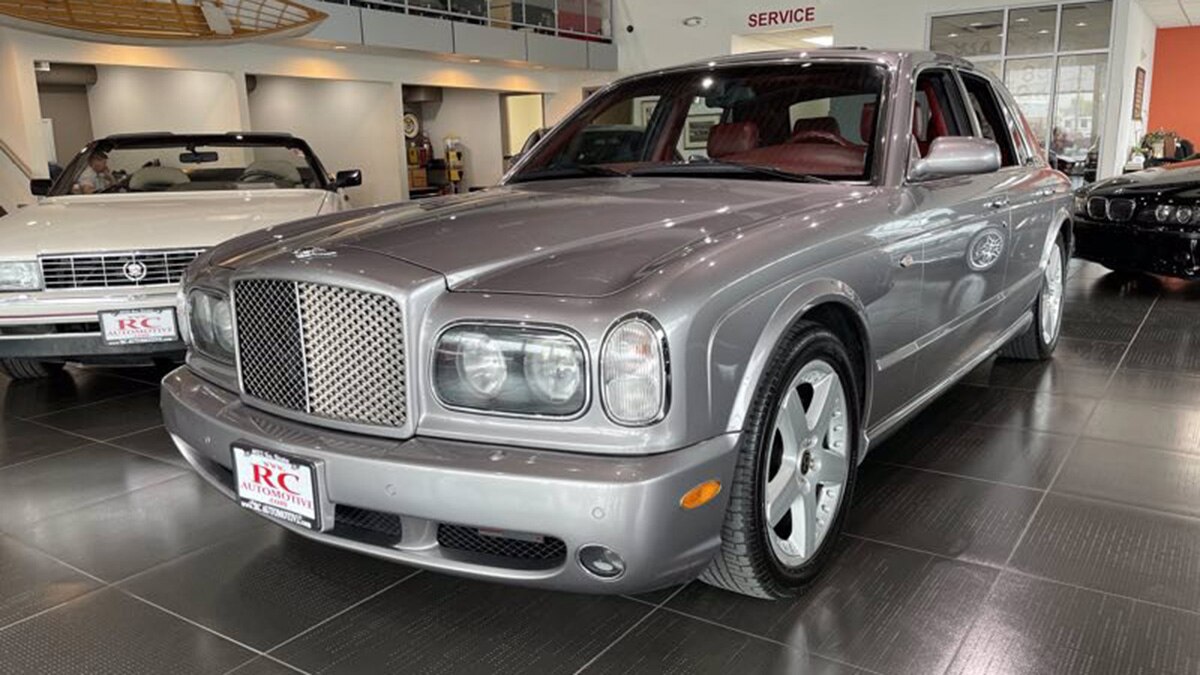 A nearly two-decade-old Bentley still commands so much road presence. The Arnage was built over the course of about 20 years, beginning in 1998, and it was both the first truly new car for the brand since 1980 and the final to be shared with then-sibling Rolls-Royce. The two were split up, with Rolls going to BMW and Bentley being acquired by Volkswagen, and they have charted distinct courses since.
The Arnage T represented one of the biggest upgrades when it arrived in 2002 with a 450-horsepower version of the automaker's classic 6.75-liter V8, fitted here with twin turbochargers. These cars are luxurious in a decidedly old-world way, albeit with hints of modern tech such as climate controls sourced from BMW. For just under $45,000, this silver Arnage T at a used car dealer in Salt Lake City, Utah, boasts a decadent red leather interior and fewer than 15,000 miles. See Bentley Arnage models for sale
3. Fisker Karma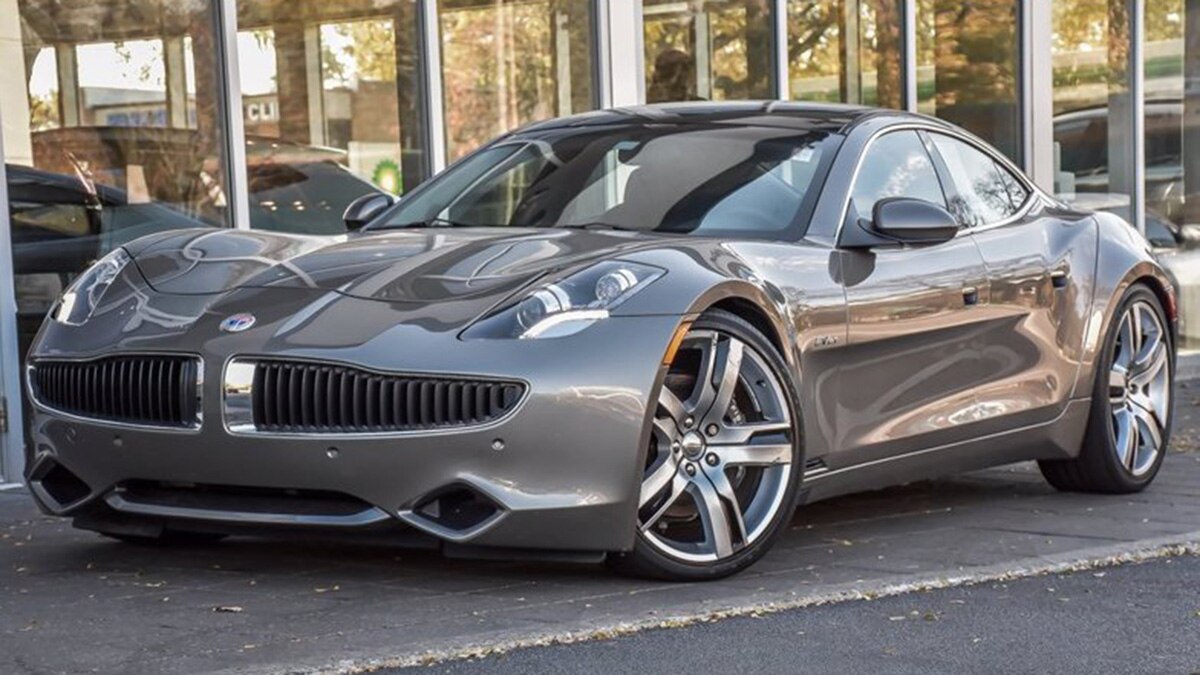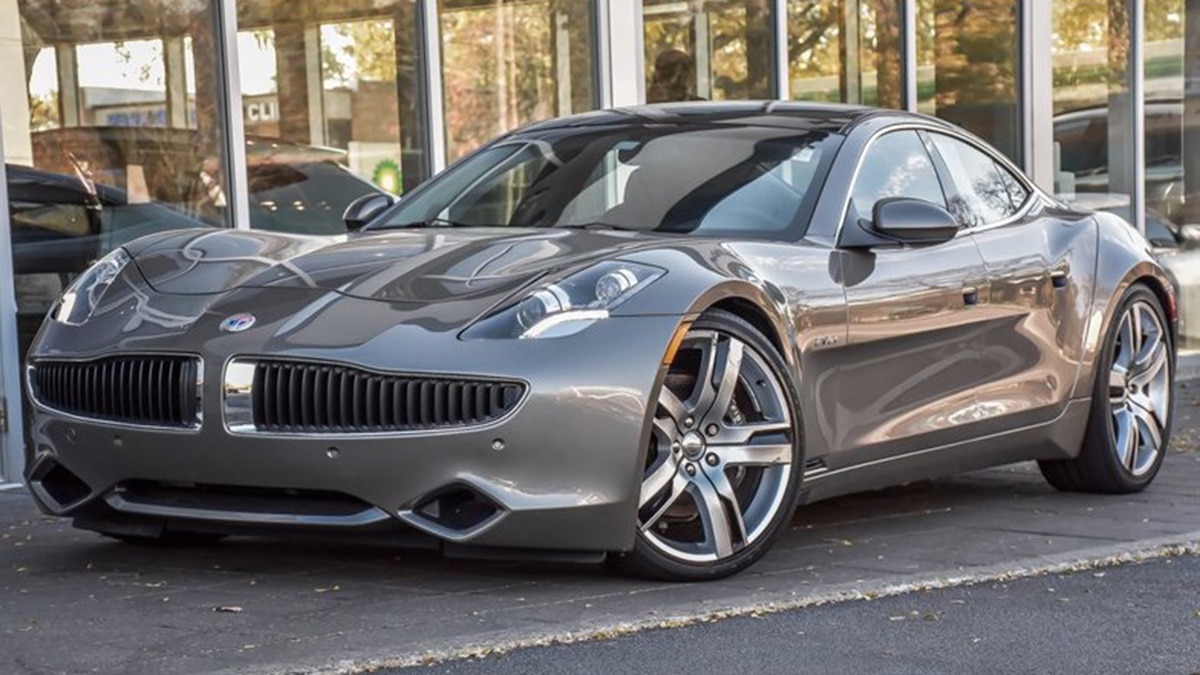 You won't find a more attention-grabbing car for around $45,000 than a Fisker Karma. Designed by Henrik Fisker (of BMW Z8 fame), the Karma boasted a plug-in hybrid powertrain before they were relatively common. It's the definition of eco-chic (which was even one of the trim level names). The design more or less lives on today in the far more expensive Karma Revero, but there's something distinctive about the original.
These cars can be found for around $30,000 if you shop hard enough, but stretching your budget to $40,000 opens up low-mile examples. Here's a svelte gray one with just 7,000 miles at a Karma dealer in the Chicago area for just $39,999. See Fisker Karma models for sale
4. Maybach 57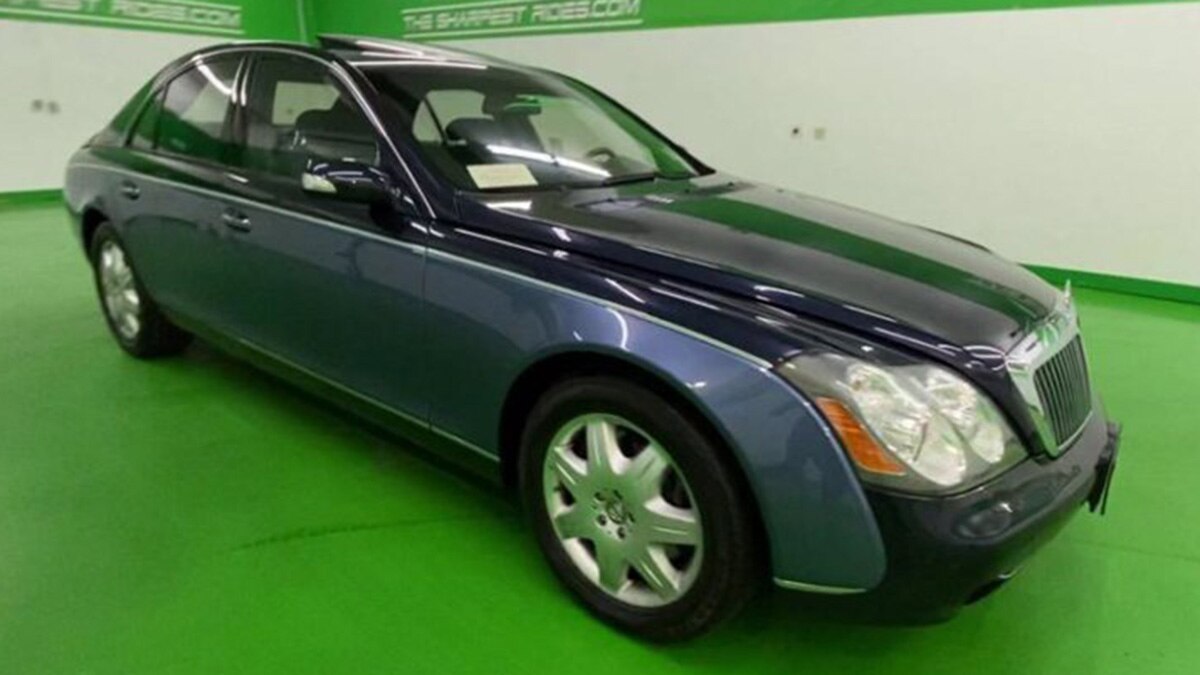 Want the ultimate in slightly vintage luxury? Mercedes-Benz revived the Maybach brand at the dawn of the 21st century with a flagship sedan available in two lengths. These were supremely fancy cars, with S-Class-esque style, two-tone paint schemes, and interiors so decked out in leather and wood that they almost looked like aftermarket customizations. Do you want three seat memory presets? Maybach gave you five. Rear seats more like business class on a Lufthansa 747? Check.
These complex cars have actually held onto their value fairly well, given their age. Shop around enough, though, and you'll find them for around $40,000, like this striking two-tone blue one at a used car dealer near Denver. With 80,000 miles showing, it has plenty of life left in it, too. See Maybach models for sale
5. Rolls-Royce Silver Spur Flying Spur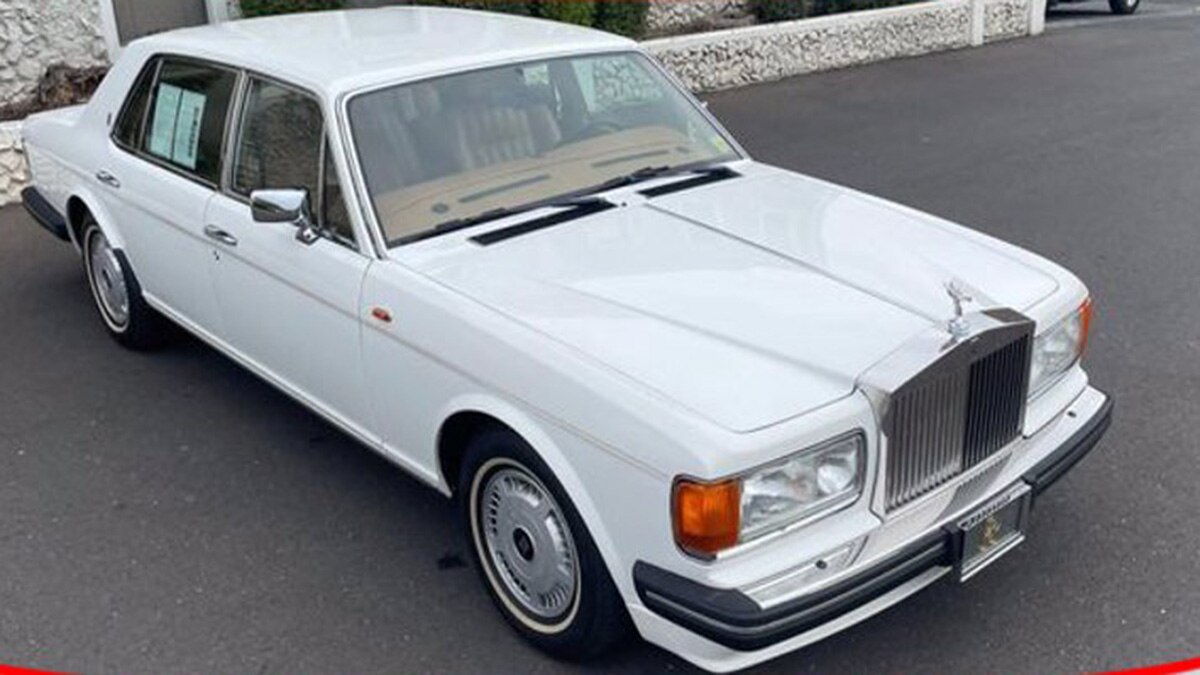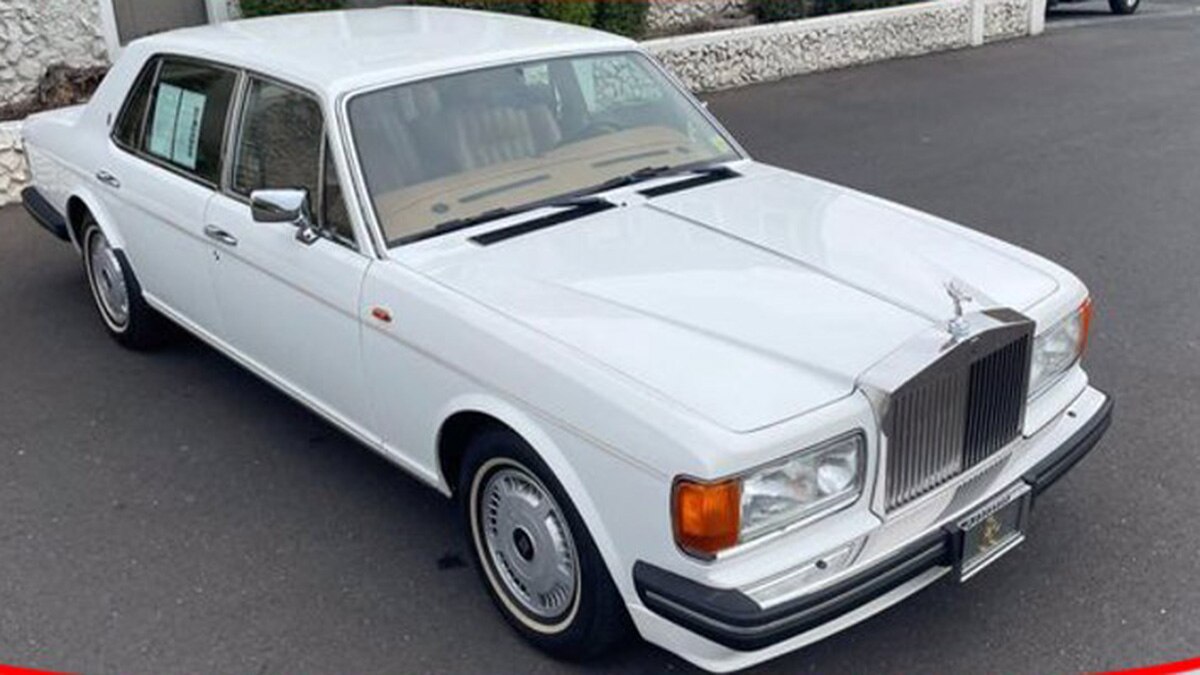 Rolls-Royce sold the predecessor to the Arnage listed above as the Silver Spirit (short wheelbase) and Silver Spur (long wheelbase). These cars are relatively simple, making them surprisingly reasonable to maintain (by handbuilt British luxury car standards). They're also somewhat plentiful.
The cream of the crop was the Flying Spur, a turbocharged version that delivered Bentley-like acceleration but with the silence and isolation expected of a Rolls-Royce. Just 134 were made, including this white 1995 model available for $44,995 at a dealer in California. See Rolls-Royce Silver Spur models for sale
Related: