The price is between $80,000 and $112,000 depending on the specific version and features you get.
If you haven't heard, General Motors is bringing back the Hummer name as an all-electric truck and, later, an SUV. Other than the "no gas" nature of the new truck, the other big difference is that the new Hummer is really a GMC, with Hummer being a kind of sub-brand of GMC. It kind of makes sense given the tough and capable truck focus of GMC.
There are many well-documented features like a 300-mile range, serious off-roading ability (including CrabWalk and a 35 ft turning radius), and removable and reconfigurable roof panels. And the Hummer is just one of many upcoming all-electric trucks American consumers will soon be able to buy.
But how much is a Hummer EV?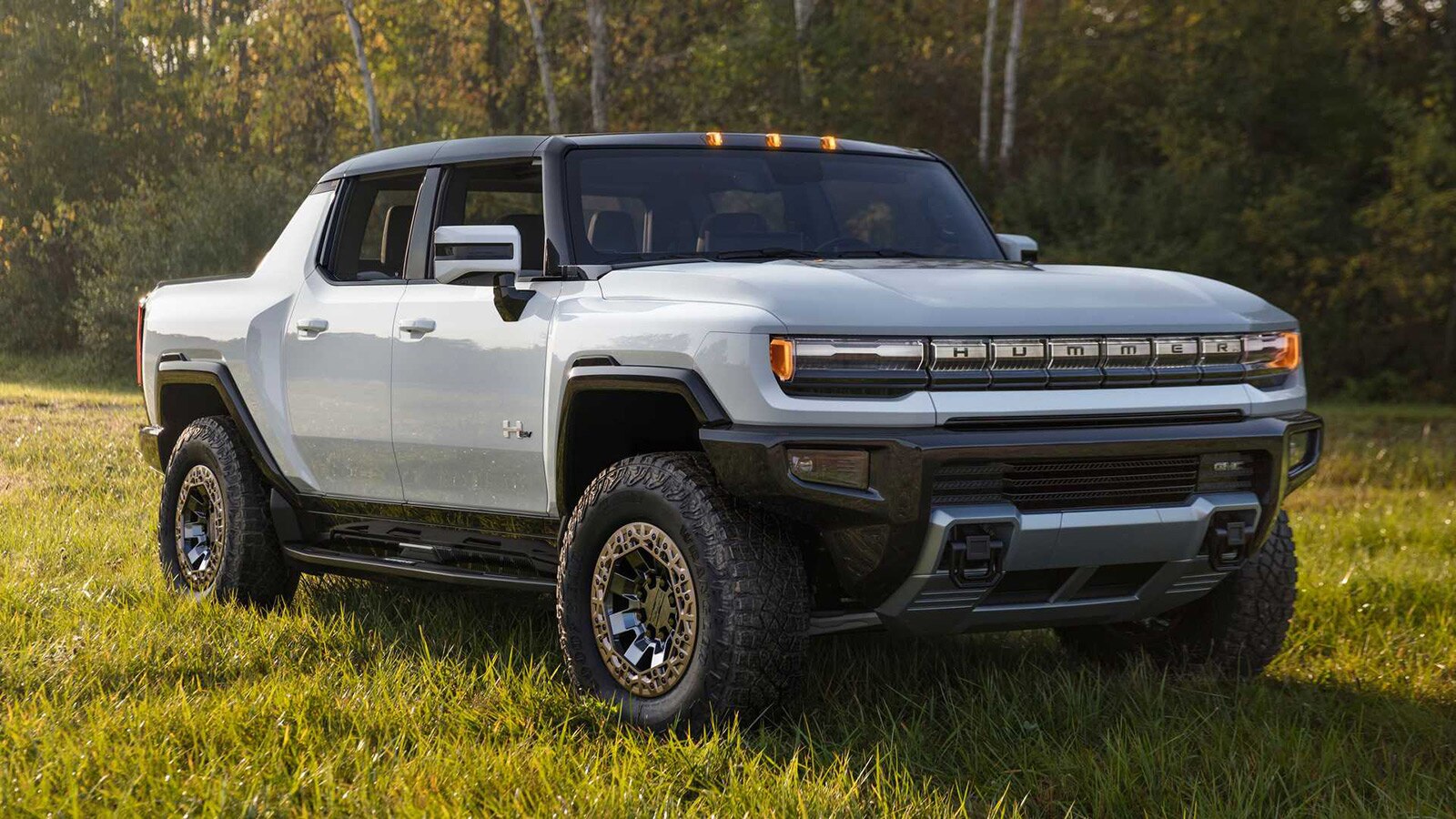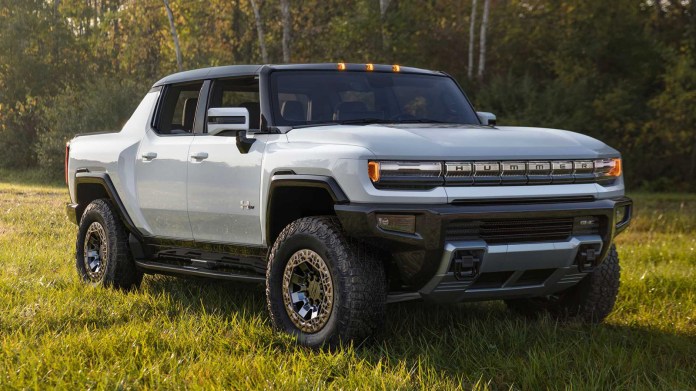 As with most cars and trucks, the Hummer EV has several different versions or trim levels. The prices below do not include shipping and handling charges.
Hummer EV2 is the base model. The price is $79,995 and features a 2-motor drive system along with all other standard features. Expect a 250-mile range, 625 horsepower, and 7,400 lb-ft of torque. (available 2024)
The Hummer EV2X is $89,995 and adds adaptive air suspension, CrabWalk, and Extract mode. The 2-motor system is standard and power is rated similar to the EV2 version. The range for the EV3X is just over 300 miles. (available 2023)
Hummer EV3X is $99,995 and adds the 3-motor drive system, torque vectoring, and Watts to Freedom – something GM says is a sort of launch mode that allows maximum acceleration resulting in an estimated (by GM) 0-60 mph time of three seconds. Here, power jumps up to 800 hp and 9,500 lb-ft of torque. (available 2022)
Edition 1 starts at $112,595. This version of the Hummer EV has all the bells and whistles and is a limited edition truck. Some of these features are optional or cost extra on other, less expensive versions of the Hummer EV. Edition 1 includes the 3-motor setup, an estimated 350-mile range, 1,000 hp, 11,500 lb-ft of torque (yes, that's eleven thousand), SuperCruise, fast charging capability, Infinity roof (see-through), multi-function tailgate, backlit grille, air suspension, CrabWalk, large touchscreen, and a power-operated bed cover. This version of the Hummer EV is already sold out. Some reports say it sold out in just 10 minutes.
Hummer Batteries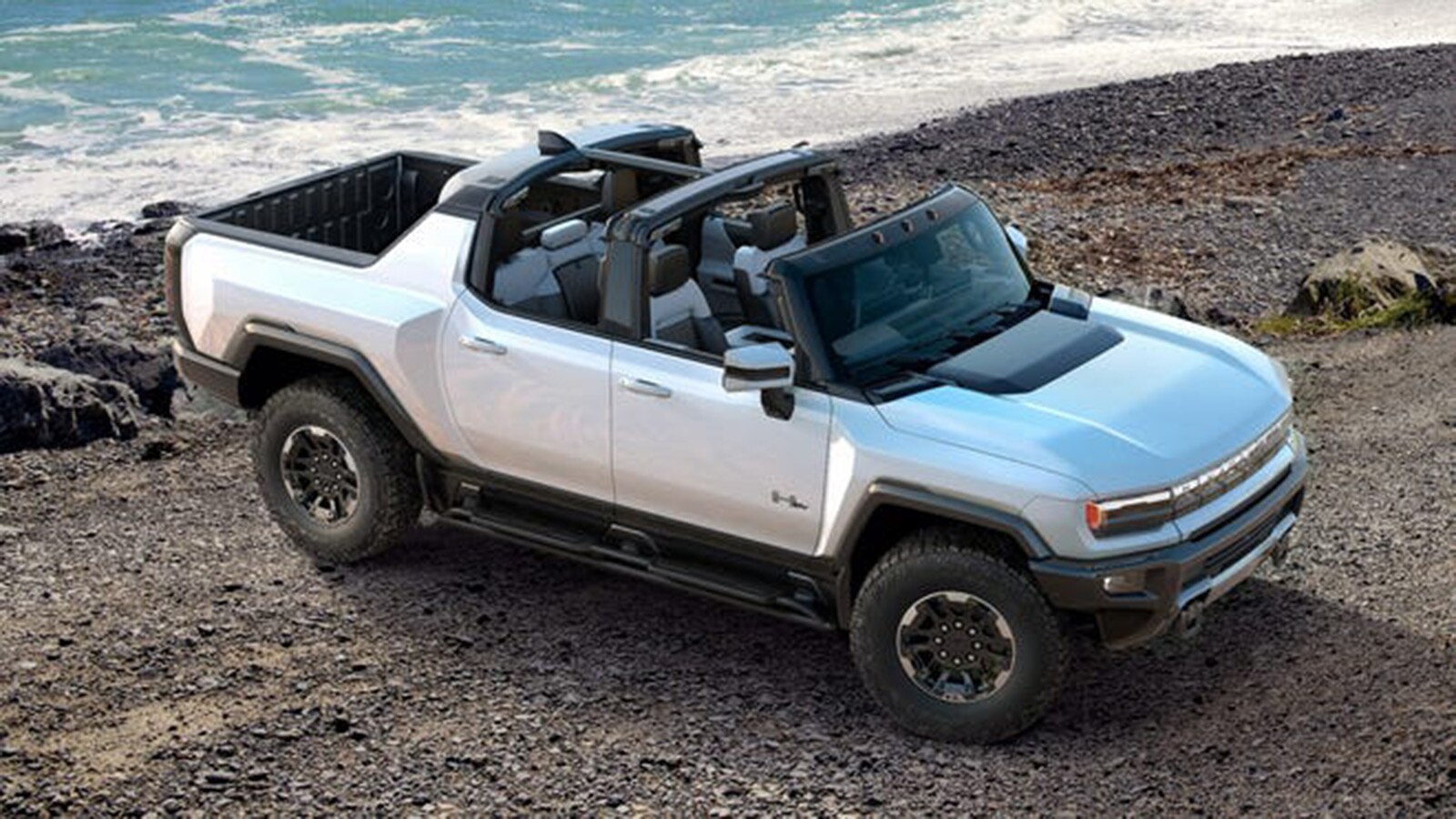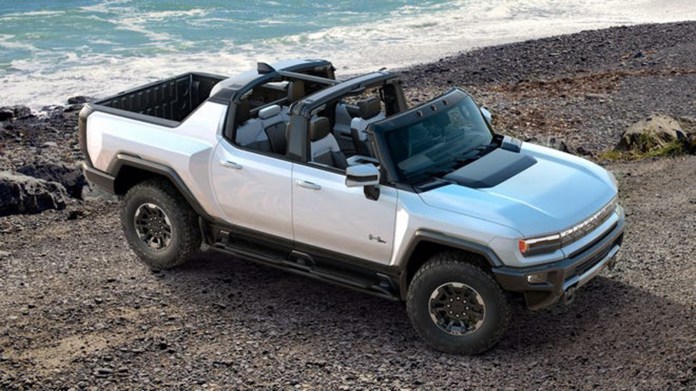 Yes, the Hummer EV is expensive. For most electric vehicles, the batteries are about 30% of the price. The Hummer uses specially designed batteries that were developed at the same time the vehicle was developed. However, the price should come down over time since GM has a joint venture with chemical supplier LG Chem. These Ultium batteries use proprietary low cobalt chemistry.
When you see the first Hummer EV in your neck of the woods, it's likely to be the Edition 1. This pricey, limited edition is the first to go into production. All Edition 1 Hummer EVs are white with the Lunar Horizon interior color.