American traffic laws place cars on the right side of the road and steering wheels on the left side of the dashboard, a practice dating to the decades immediately following the Colonies' independence from Britain. Teamsters driving horse trains typically rode the back-left horse and kept a whip in their right hand.
The practice has stayed the course of time, including the transition from horse to horsepower, which is why you won't find a new right-hand-drive car for sale in the U.S.
Well, unless you really need one. And if you do, Jeep has you covered with a U.S.-road-legal right-hand-drive (RHD) version of its Wrangler. Many new-car dealers regularly stock this RHD Jeep.
Just who needs RHD? Nearly all people who buy one will use it on a rural mail route. Mailboxes by the side of the road are impossible to reach from the left side of a vehicle, so mail carriers who stay in their cars have almost exclusively used right-hand-drive vehicles. The United States Postal Service (USPS) provides vehicles for carriers in urban and suburban areas but not in rural areas. There, the USPS contracts its service out to independent drivers.
As the $40,830 base price of a new Wrangler with an RHD dash indicates, the job can be pretty lucrative.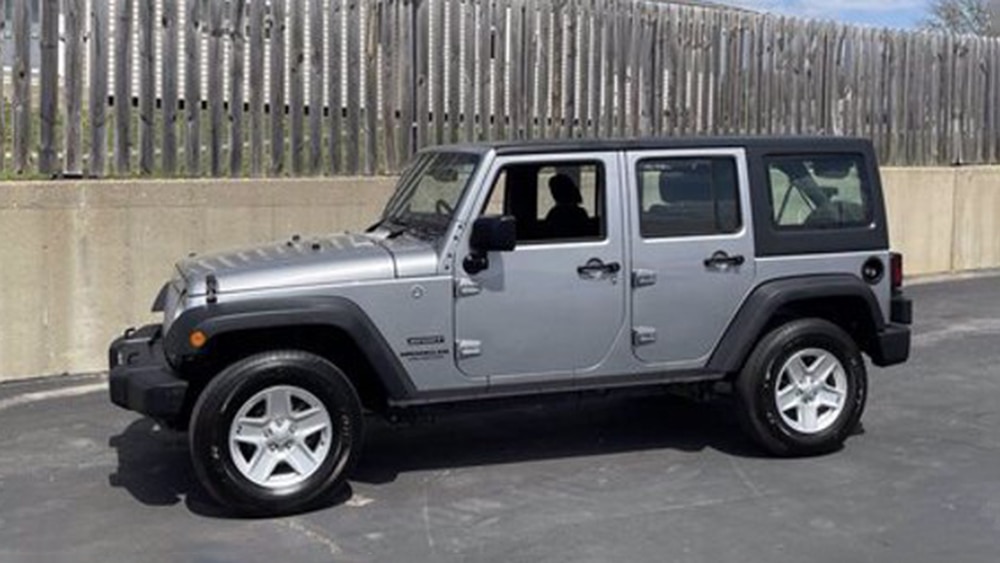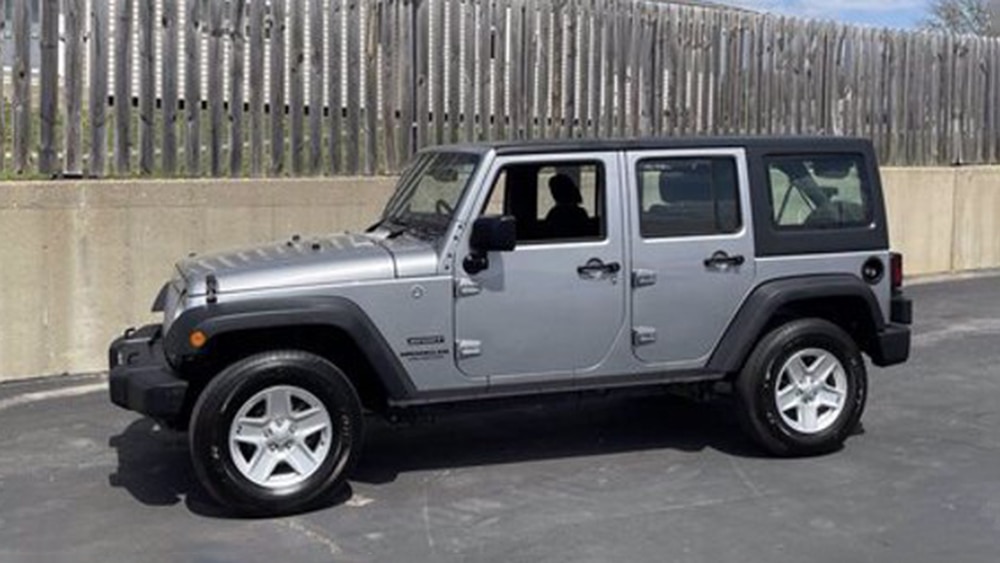 The RHD Wrangler comes only in 4-door Unlimited trim with an 8-speed automatic transmission, a 2.0-liter turbocharged 4-cylinder engine, and a Command-Trac part-time transfer case. The RHD Wrangler is equipped about like the Wrangler Sport S trim level. Jeep actually offers a handful of options, including:
Metallic paint for $245
Alpine speakers for $1,245
Hardtop insulation for $525
A package with heated seats and steering wheel plus remote start for $995
An engine block heater for $95
Power windows, locks, and mirrors, air conditioning, and a basic 5.0-inch touchscreen are standard fare, as are a hardtop and tinted rear windows.
The Wrangler may seem like an odd choice given its hefty fuel consumption and trucky nature. Still, many rural carriers find themselves traversing tricky back-country trails where prodigious ground clearance and solid-axle articulation can come in handy.
Searching "RHD" or "right-hand drive" on Autotrader yields a ton of Wranglers for sale, both new and used. Here's a white one with seat heaters at a Jeep dealer in a rural area between Milwaukee and Madison, Wisconsin. Or rural carriers on a budget can find a used one such as this silver previous-generation Wrangler with a mail-storage tray in place of the (left-side) passenger's seat at a Jeep dealer a couple of hours outside Kansas City in Missouri.
Resale value on RHD Wranglers seems to tank after a while, partly because the vehicles tend to have a lot of miles on their odometers. Here's a white 2013 Wrangler Sport for less than $16,000. Even with an equivalent 186,000-mile odometer reading, a left-hand-drive version would go for a few thousand more. Then again, driving a right-hand-drive vehicle on American roads is rather inconvenient, so maybe it's best to leave these quirky and cheap Jeep Wranglers for sale to those who really need them. See Jeep Wrangler models for sale
Related: