Here's a checklist of what you should have ready so you can officially close the deal:
Warranty Documentation
If you're transferring the remainder of a vehicle warranty to the new owner, have the original warranty documentation in hand. Include contact information for the warranty provider so the buyer can readily get the balance of the warranty put in his name.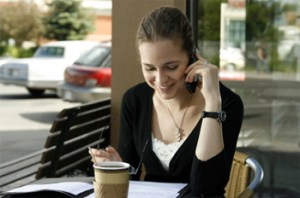 "As Is" Documentation
Outside of transferring a warranty, we recommend that you make it clear–in writing–that there are no implied warranties when you sell your used car. This ensures that the buyer acknowledges and understands that he is accepting all future responsibility for the repair and maintenance of the vehicle.
Get an As Is Addendum from Socrates.com
Odometer Disclosure
The Truth in Mileage Act, a federal law, requires the seller of a motor vehicle to provide an odometer disclosure to the buyer at the time of sale or transfer of ownership. This applies to all motor vehicles less than 10 years old and weighing up to 12,000 lbs. In some states, it's acceptable to provide the current mileage reading on the vehicle Title.
In others, you must obtain a separate form. Check with your state's Department of Motor Vehicles to determine what requirements you must adhere to.
The odometer disclosure typically includes:
year, make, model and vehicle identification number (VIN)
buyer's name and address
buyer's signature
seller's signature
current vehicle mileage at the time of sale or transfer of ownership
notary public's signature/seal (typically available at courthouses and banks)
Title
If you already have the vehicle title, you simply need to sign it over to the new owner.
If you're still making payments on the car you're selling, you need to obtain the title from the lienholder (usually a bank). Learn more about transferring ownership and getting the title for your car.
The process of transferring vehicle ownership varies by state. Typically, it involves signing and dating the back of the vehicle title. The buyer then needs to go to his state's Department of Motor Vehicles and apply for a title in his name.
Get more information from your state's DMV
Bill of Sale
While not required in all states, a Bill of Sale is a good idea because it documents the terms and conditions of the sale in writing. It confirms, but is not limited to:
vehicle description
odometer disclosure
purchase price
delivery date
signatures of buyer, seller and notary public
If there is a dispute after the fact, you will have a signed, notarized Bill of Sale that can help absolve you of liability.
We recommend that you check with your state's Department of Motor Vehicles to determine whether you are required to have a Bill of Sale.
Get a Bill of Sale from Socrates.com
Justine Petruska is a senior staff writer at Autotrader.com.