If you're interested in buying an all-wheel-drive used car on a tight budget, you've come to the right place. We've rounded up six excellent used cars with all-wheel drive that you can get for around $15,000 or less. And we've made sure to include a wide range of models to satisfy shoppers with an array of different needs.
2008-2012 Ford Fusion
The Ford Fusion is one of the rare midsize sedans available with all-wheel drive. Offered in 4-cylinder or V6 variants, the Fusion is surprisingly smooth and roomy on the inside while carefully straddling the line between compact and midsize on the outside.
We highly suggest going for a Fusion made after 2010 in order to take advantage of the car's refreshed styling and improved equipment, but any 2008-2012 Fusion will do. And you should have no trouble finding one for under $15,000, as there are currently nearly 300 examples listed on Autotrader with all-wheel drive for that price or less. Find a Ford Fusion for sale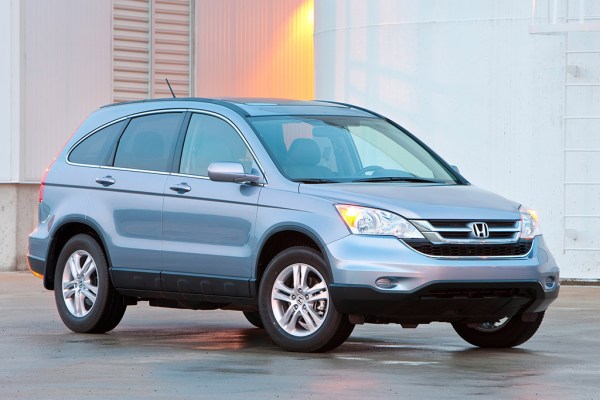 2007-2011 Honda CR-V
Everyone knows the Honda CR-V, a compact crossover that competes with other popular models such as the Toyota RAV4 and Ford Escape. With a $15,000 budget, the 2007-2011 CR-V is the model you want. There are more than 1,600 examples with all-wheel drive listed on Autotrader at that price point.
Each one of those includes a 2.4-liter 4-cylinder that offers up to 20 miles per gallon in the city and 27 mpg on the highway. The CR-V also touts a long list of luxuries such as leather upholstery, a power sunroof, heated seats and more. Find a Honda CR-V for sale
2010-2013 Hyundai Tucson
Although it's often overlooked in favor of more popular rivals like the Toyota RAV4 and Honda CR-V, the Hyundai Tucson is an excellent compact crossover with handsome styling and efficient powertrains. It's also reasonably priced, as there are nearly 200 different 2010-2013 Tucson models with all-wheel drive currently listed on Autotrader for around $15,000 or less.
Some of those models even include Hyundai's CPO warranty, which is among the best in the business. The icing on the cake is the fact that the Tucson returns up to 23 mpg city/31 mpg hwy. Those fuel-efficiency figures are tough to beat in this segment. Find a Hyundai Tucson for sale
2009-2013 Subaru Impreza
You don't have many choices if you're looking for a compact car with all-wheel drive, but fortunately you don't need many options to find a great pick. The 2009-2013 Subaru Impreza is one of our favorite versatile used cars, and it fits this description perfectly.
The Impreza is offered with an automatic or a manual transmission in sedan or wagon body styles, and it boasts impressive reliability and fuel efficiency. It also touts standard all-wheel drive, which is unusual for small cars. And you shouldn't have any trouble finding one: There are currently more than 900 different 2009-2013 Impreza models listed on Autotrader at the $15,000-and-under price point. Find a Subaru Impreza for sale
2006-2012 Toyota RAV4
The 2006-2012 Toyota RAV4 is a highly popular compact crossover that offers reliable 4-cylinder or V6 engines and a variety of trim levels. These range from the base-level RAV4 — which features steel wheels, cruise control, a CD player and little else — to the well-equipped RAV4 Limited, which adds alloy wheels, dual-zone automatic climate control, keyless access with a push-button starter and automatic headlights.
Finding a 2006-2012 RAV4 within our price range should be no issue. There are currently more than 1,700 examples listed on Autotrader for $15,000 and under with all-wheel drive included. Find a Toyota RAV4 for sale
2009-2014 Volkswagen Tiguan
Another favorite compact crossover, the Volkswagen Tiguan delivers handsome styling and upscale build quality compared to its rivals. It also offers a lot of equipment assuming you choose an upper-tier SE or SEL model, both of which feature a touchscreen navigation system, a panoramic sunroof, a backup camera and keyless ignition.
Of course, the Tiguan also offers all-wheel drive, and finding a model equipped with the feature won't be a problem. Autotrader currently lists 850 different 2009-2014 examples with all-wheel drive for around $15,000 or less. Find a Volkswagen Tiguan for sale