Top Cars
8 Great Used SUVs For $15,000 Or Less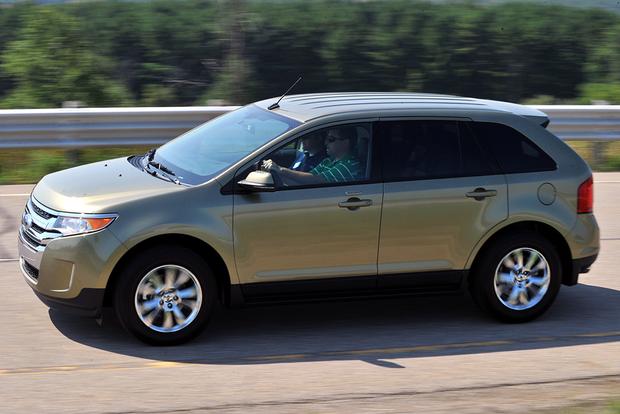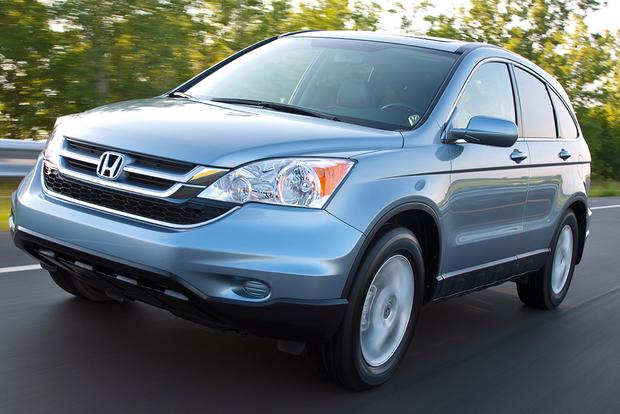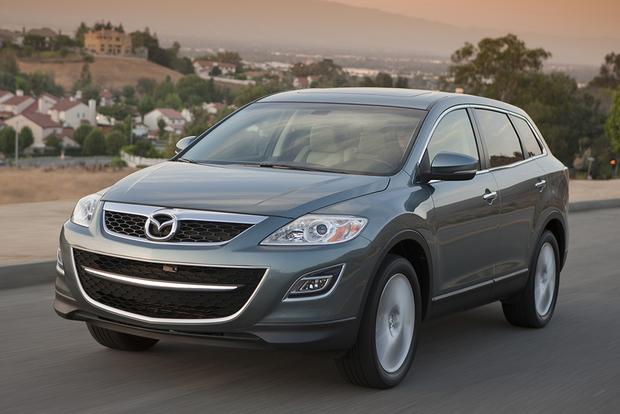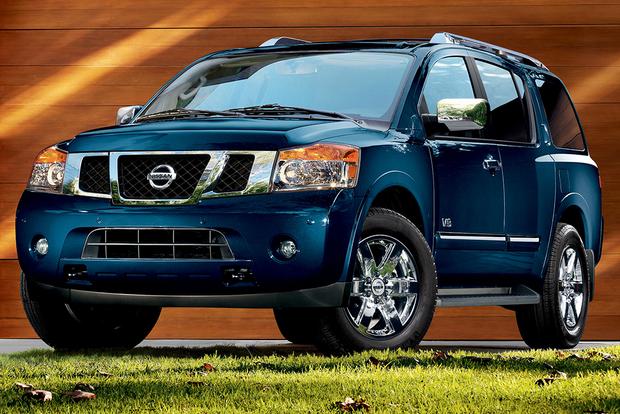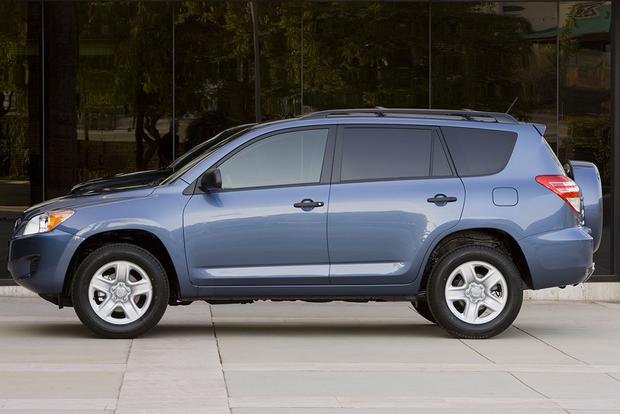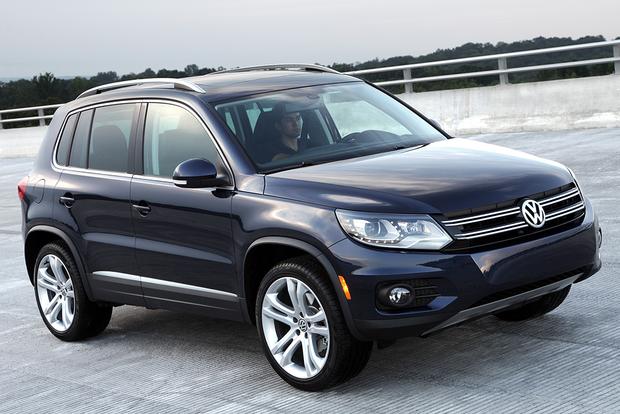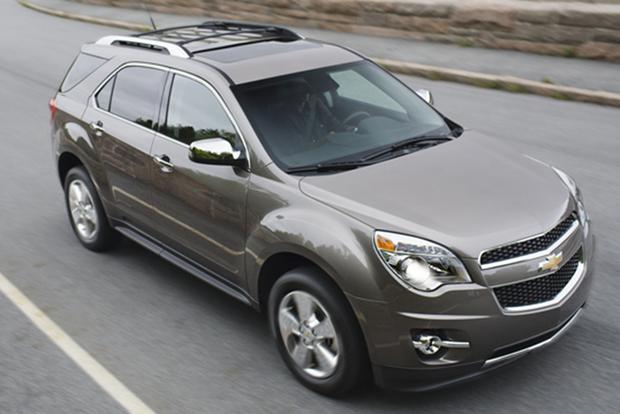 If you're looking for a budget-priced used SUV, you've come to the right place. We've put together a list of eight excellent used SUVs you can buy today for less than $15,000, and we've even included a series of reasons why we think each one is so great. Best of all, our list focuses on important factors, such as reliability, fuel economy and performance, to ensure that each of our choices offers a host of enticing benefits.
2010-2014 Chevrolet Equinox
The Chevrolet Equinox is a comfortable, handsome SUV that straddles the border between compact and midsize. Although J.D. Power reliability ratings are only average, the Equinox offers a lot of other features we like, including a 2.4-liter 4-cylinder engine that makes 182 horsepower and returns up to 22 miles per gallon in the city and 32 mpg on the highway. There's also an option for drivers who want more muscle: a 264-hp 3.0-liter V6, which still manages to achieve 17 mpg city/24 mpg hwy. We also like the Equniox's equipment levels. This is especially true if you find a 2LT model, which should be easy to do with a $15,000 budget. Standard items include a 7-inch touchscreen, a backup camera, heated front seats and remote starting.
Find a Chevrolet Equinox for sale
2007-2012 Ford Edge
Like the Chevrolet Equinox we've listed above, the Ford Edge also straddles the line between compact and midsize, offering smaller dimensions, including 2-row seating, but powerful engines. Early Edge models are excellent, with a 265-hp V6 and all the basic features, such as air conditioning, keyless entry, alloy wheels and an auxiliary port for music. Gadget-loving drivers will want to choose a 2011 or later model, as Ford added a series of important features that year, including the MyFord Touch infotainment system. The best part about the Edge is that 2007 and 2008 models sell for a reasonable average of $13,000 on AutoTrader.com.
2007-2011 Honda CR-V
There are many reasons why the Honda CR-V is a highly popular compact SUV. One is gas mileage: The 2007-2011 models feature a 166-hp 4-cylinder that returns 20 mpg city/27 mpg hwy, which is excellent for a crossover of any size. Another benefit, of course, is dependability: J.D. Power gives the car a perfect 5-circle score in its Power Circle Ratings, indicating reliability that's among the best. There's also a well-built, no-nonsense cabin and a lot of passenger and cargo volume. You get all of this for around $13,000 on average for a 2007 model.
2007-2012 Hyundai Santa Fe
The 2007-2012 Hyundai Santa Fe is a bargain midsize crossover that offers 3-row seating, powerful engines and strong gas mileage. It's also a good deal, with early models available for an average price of around $12,000 on AutoTrader.com. The Santa Fe also sports a notoriously strong level of equipment. If you choose an easy-to-find Limited model, you'll get leather, dual-zone automatic climate control, heated front seats, automatic climate control and alloy wheels. Perhaps the Santa Fe's only drawback is a mediocre J.D. Power reliability rating, suggesting that you might want to consider a mechanical inspection before making a purchase.
Find a Hyundai Santa Fe for sale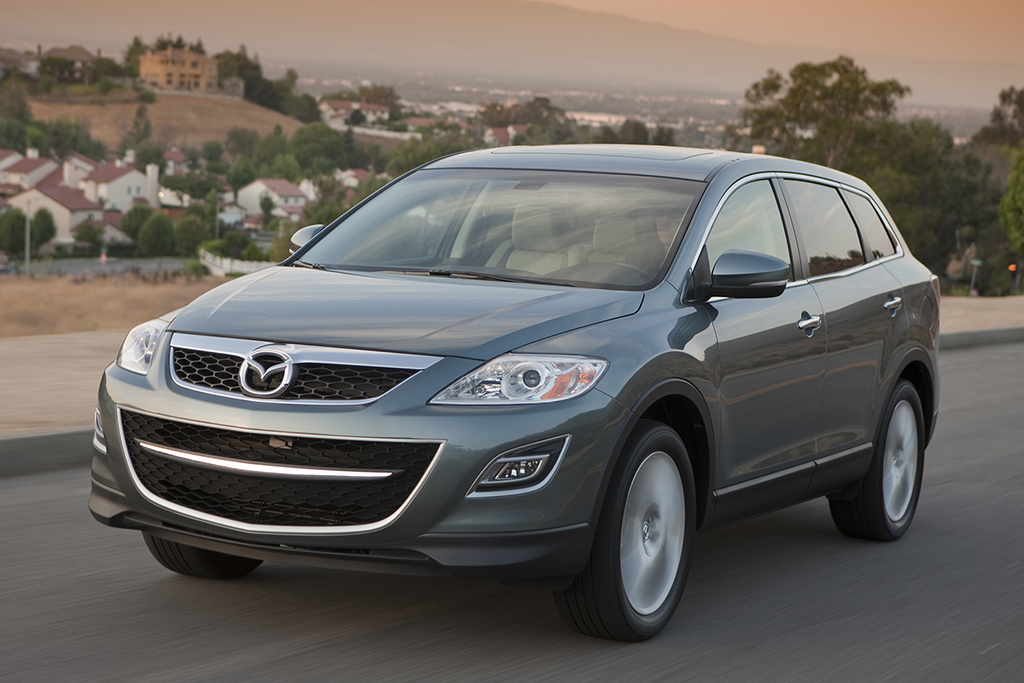 2007-2011 Mazda CX-9
The Mazda CX-9 easily ranks as one of our favorite 3-row crossovers, especially if you're on a budget. One reason is its excellent pricing, as early CX-9 models are easily available for around $13,000. We also love its powertrain: In addition to a muscular 273 hp, it boasts up to 16 mpg city/22 mpg hwy, which is respectable for a 3-row SUV. We recommend the easy-to-find Grand Touring model, which features xenon headlights, a blind spot monitoring system and rain-sensing wipers. Best of all, the CX-9's design hasn't changed much since its 2007 debut, so used SUVs look brand new.
2004-2010 Nissan Armada
If you're looking for a full-size SUV on a budget, the Nissan Armada is an excellent choice. Thanks to its enormous 5.6-liter V8, the Armada can pull an impressive 9,100 lbs, which is more than just about any other SUV on the market. Nissan's big SUV also has a huge interior that boasts standard 3-row seating and room for a lot of equipment. We also like the fact that the Armada's design is largely unchanged since 2004, which means that any version of the SUV will look like a brand-new vehicle. You'll only have to spend $10,500 or less to pick up a well-maintained 2004 model.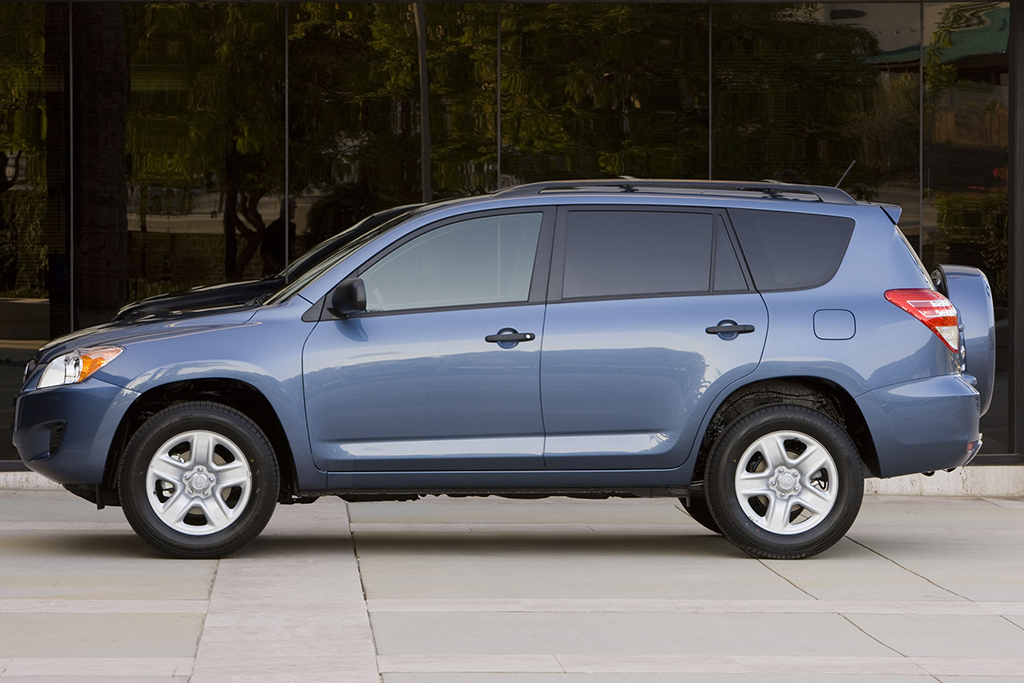 2006-2012 Toyota RAV4
Whether you're looking for a compact or a midsize SUV, a fuel sipper or a high-powered crossover, the 2006-2012 RAV4 has it all. For drivers who want a compact SUV, go for the 5-passenger RAV4 with the miserly 2.4-liter 4-cylinder engine, which reaches up to 24 mpg city/30 mpg hwy. For more power, there's the truly impressive 268-hp 3.5-liter V6, which offers sports-car-strong acceleration. The RAV4 also boasts an available third-row seat for shoppers who want to add an extra level of practicality to the SUV. You can easily find a well-equipped, well-maintained 2006 RAV4 for just $11,000 on AutoTrader.com, with newer models available for slightly more.
2009-2012 Volkswagen Tiguan
Although the Volkswagen Tiguan is a pricey compact crossover when new, it offers an impressive deal as a used vehicle. A 2009 Tiguan is easily available for around $13,500, which isn't bad for a German-engineered crossover with a well-built, surprisingly roomy interior and a comfortable ride. We also like the Tiguan's equipment levels. Even a base-level 2009 model features alloy wheels, an auxiliary jack, full power accessories and an 8-speaker audio system, while up-level SEL models add bi-xenon headlights, leather upholstery, dual-zone automatic climate control, rain-sensing wipers and heated front seats.