A full-size pickup seems like a great idea until you get home and realize it doesn't fit in your garage. Enter midsize pickups, which are darn near as utilitarian as their big brothers but with a smaller footprint.
They're also a fraction of the price, especially when you pick up one that's a few years old.
Here is a look at the 10 best used midsize pickups under $20,000.
1. 2017 Honda Ridgeline
The most sensible pickup ever created is as good of a used buy as it is brand new. Look for the first year of production for a 2017 Ridgeline, which is easy to find for under $20,000. You'll squeeze the budget if you want all-wheel drive, though with patience you may be able to find a nice one within our budget. No matter the Ridgeline, expect Honda's world-class reliability and a comfortable ride. Find a Honda Ridgeline for sale
2. 2017 GMC Canyon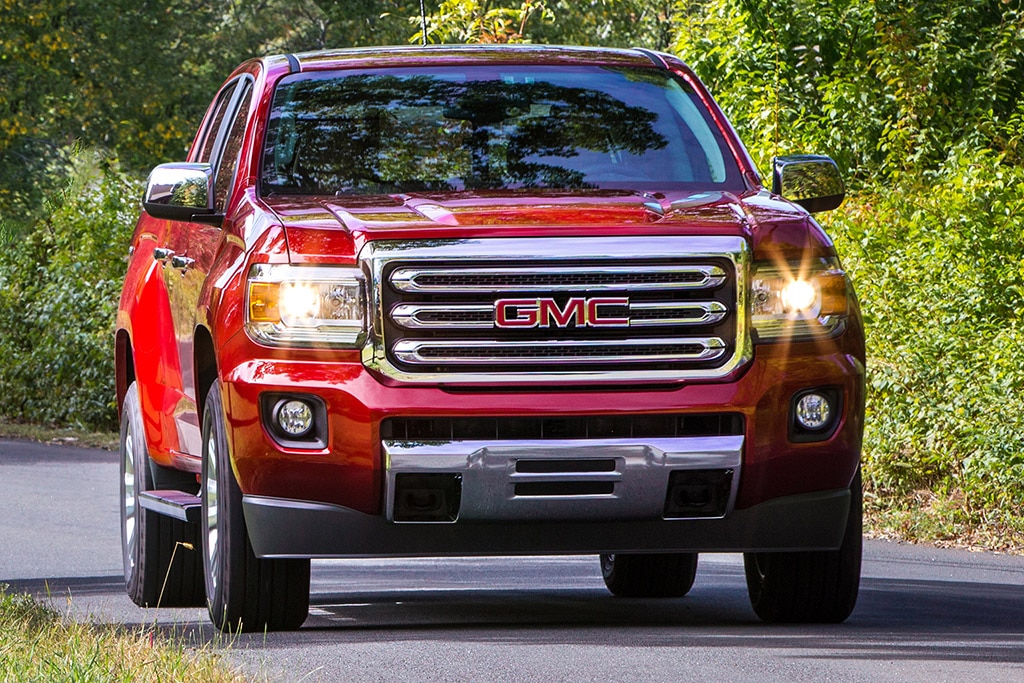 GMC's smaller pickup is a strong choice for its high level of features for the money, not to mention its good handling and its wide range of powertrains. The 3.6-liter V6 is a good bet, and it works well with the automatic transmission. Mud-pluggers will find a serious four-wheel-drive system, while all shoppers can appreciate the features included in the mid-level SLE trim. Find a GMC Canyon for sale
3. 2015 Toyota Tacoma
In the world's most desolate places, you'll find plenty of Toyota pickups. We're not saying your driveway is desolate, but that doesn't mean the Tacoma isn't a great choice. Look to the last year of the previous-generation Tacoma for a strong 4.0-liter V6, plus plenty of ground clearance in four-wheel-drive form. The popular SR5 has a just-right combination of features for the money, too. Find a Toyota Tacoma for sale
4. 2018 Nissan Frontier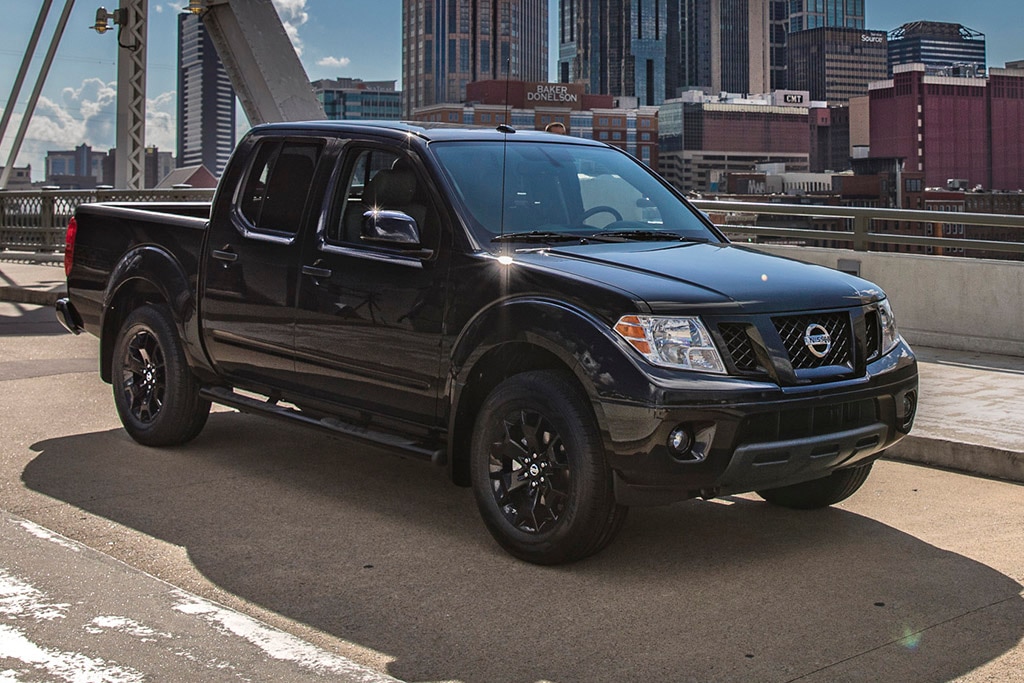 Today's Nissan Frontier is a proven design that just seems to keep on truckin'. The last several years of Frontiers between about 2015 and 2020 are largely identical, so buy the newest and best one that fits your budget. Shop carefully and you may find a 2018 that's still under warranty, and look to the SV trim level for some surprising optional features like heated seats, reverse sensing, and dual-zone automatic climate control. Find a Nissan Frontier for sale
5. 2011 Dodge Dakota
Need more pickup muscle? Dial back the clock a few years to the dearly-departed Dodge Dakota with its optional 4.7-liter V8 engine. The Dakota was the first of the mid-size pickups, and its shoes have been tricky for other automakers to fill. Our budget easily nets you a good Dakota with the biggest engine, four-wheel drive, and even a bunch of features if you look to the Laramie trim level. Find a Dodge Dakota for sale
6. 2019 Chevrolet Colorado
If it's a basic, business-oriented truck you're after, the Chevrolet Colorado in W/T trim ticks all the right boxes. It's easy to find a thrifty four-cylinder, rear-wheel-drive model that still may surprise you with its convenience features like Apple CarPlay and Android Auto compatibility. And, since a 2019 can be found for under $20,000, you'll probably get that new truck smell, too. Find a Chevrolet Colorado for sale
7. 2009 Hummer H3T
Boxy, chunky, and tough, the Hummer H3T was ahead of its time — and parent company General Motors knows that since a new, high-end Hummer will return to showrooms (and trails) soon. Look to the discontinued H3T for serious off-road ability and arresting style. Though not especially common, they're out there, and they're now less than $20,000 if you shop hard enough. Find a Hummer H3T for sale
8. 2011 Ford Ranger
The long-running Ford Ranger was sorely missed when Ford dropped it in 2011. There's a new Ranger in town, but it's hard to find a used one within our price range. Instead, a great value option is the old model, which had a durable V6 engine and ultra-compact dimensions that make it perfect for urban life or a cramped garage. Look to the SuperCab configuration for a little more interior room. Find a Ford Ranger for sale
9. 2009 Mazda B4000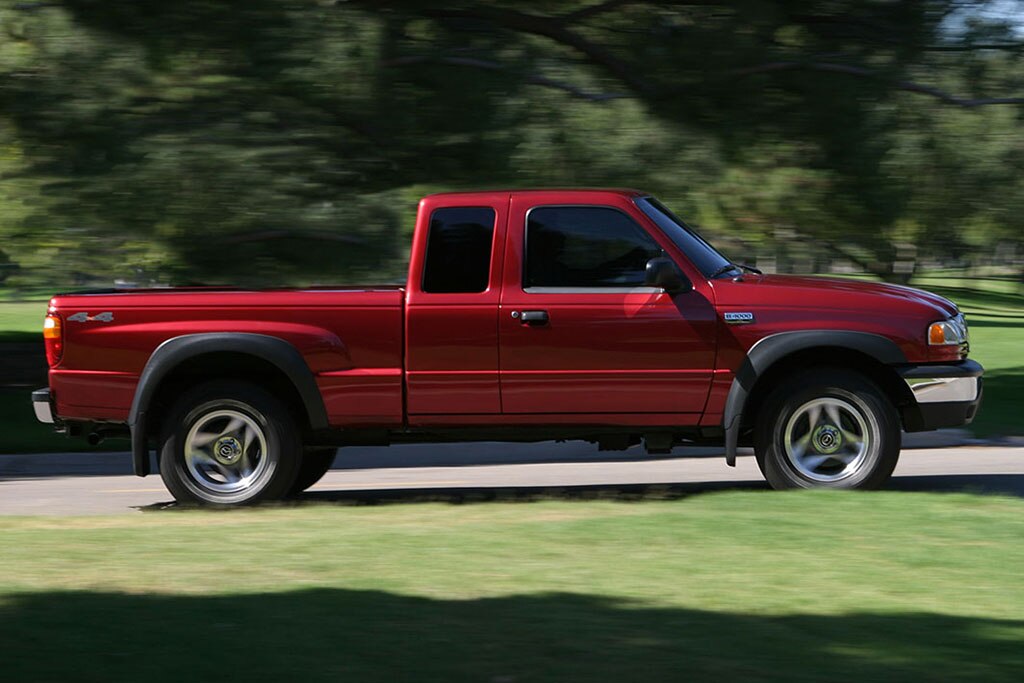 Remember everything you read about the Ford Ranger above and slap a Mazda badge on it. That's right, Mazda once offered a pickup, and it was a thinly-disguised Ranger. That's no bad thing, since the B-Series is still easy to find on Autotrader. Put a B4000 on your shopping list and plan to spend less than $10,000 for one with a good history and reasonable miles. Find a Mazda B-Series for sale
10. 2008 Mitsubishi Raider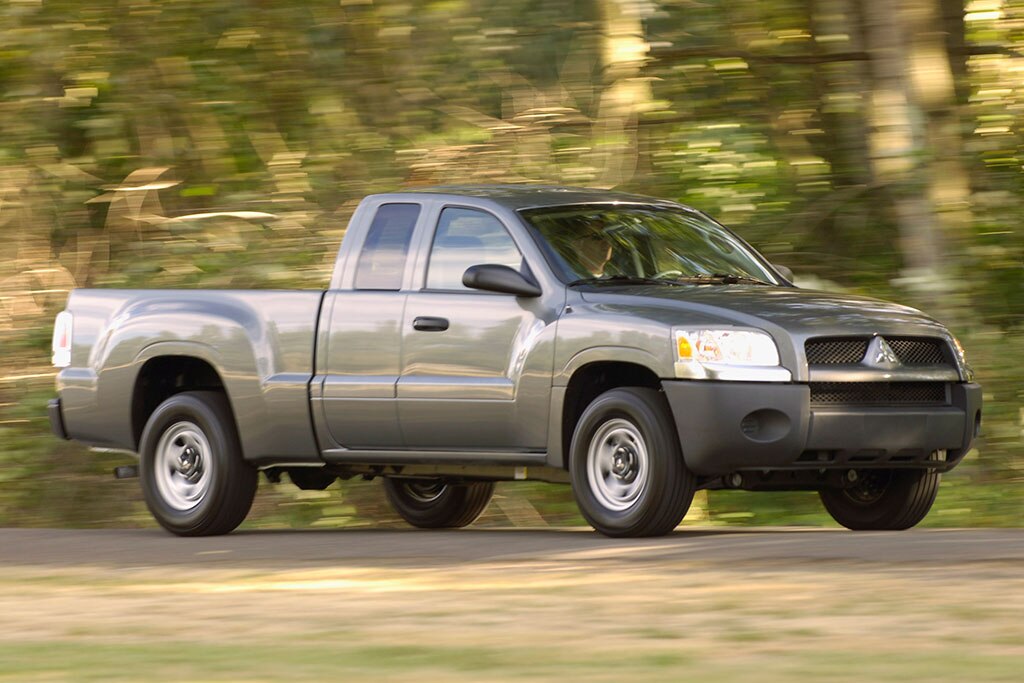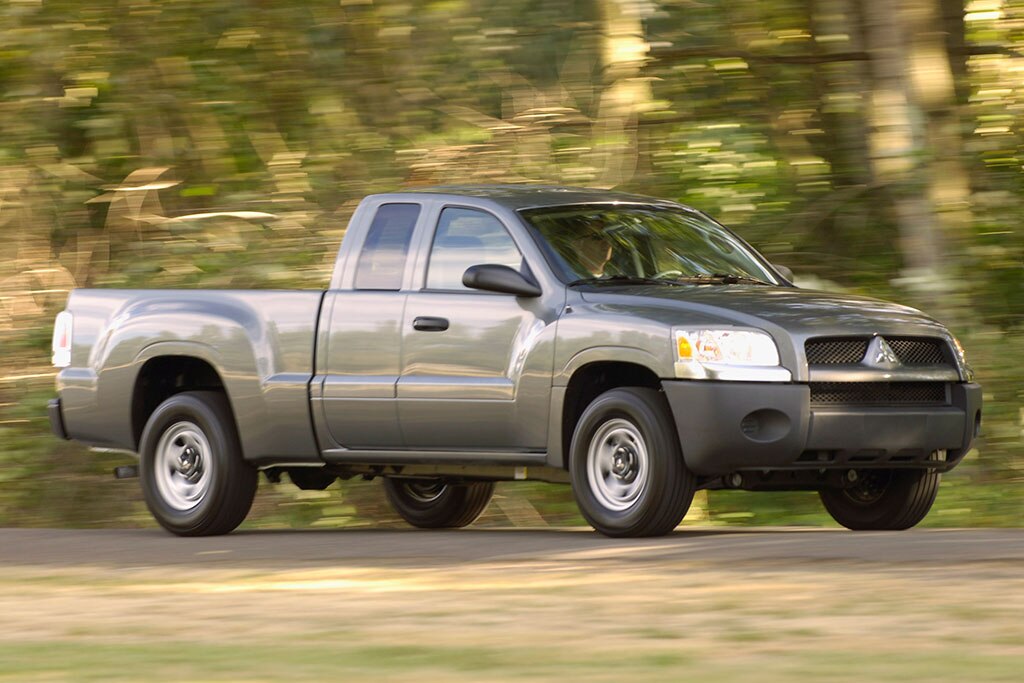 Bet you didn't know that Mitsubishi offered a pickup just over a decade ago, right? The triple-diamond brand briefly sold a version of the Dodge Dakota, and because it has largely been forgotten, it's a screaming deal used. Budget well under $10,000, and you can still find one with the same V8 as the Dakota, albeit with different styling. Find a Mitsubishi Raider for sale
10 Best Used Midsize Trucks Under $20,000
1. 2017 Honda Ridgeline
2. 2017 GMC Canyon
3. 2015 Toyota Tacoma
4. 2018 Nissan Frontier
5. 2011 Dodge Dakota
6. 2019 Chevrolet Colorado
7. 2009 Hummer H3T
8. 2011 Ford Ranger
9. 2009 Mazda B4000
10. 2008 Mitsubishi Raider