Convertibles are great fun, but only when the weather is just right. The rest of the time, their soft tops are more prone to leaking than coupes, and they typically let in a lot more road and ambient noise. For decades, automakers have dabbled in drop-tops with metal roofs that tuck away in a bid to extend the appeal of convertibles. The basic idea of a metal roof that folds out of sight has been around since the early days of cars, but it took the Ford Fairlane 500 Skyliner of the 1950s to bring the idea to the mainstream. Here, for the first time, was a convertible that was as quiet as a coupe. While the '50s Ford has its appeal, most drivers are better off in a modern convertible with a folding metal hard-top.
Here's a look at four of the most interesting modern convertibles with retractable hard-tops.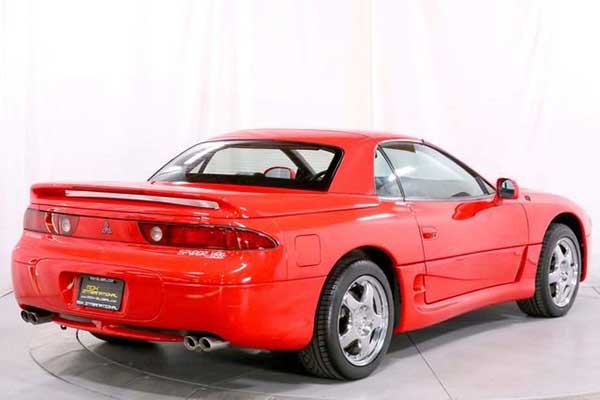 Introduced for 1995, the 3000GT Spyder was the first modern convertible with a folding metal roof. For the privilege of being an early adopter with $62,000 to spend — and that was just for the base, front-wheel-drive (FWD) SL with just 222 horsepower, since the 320-hp VR-4 Spyder cost nearly $70,000 — you got a lot of car for your money. That's because the 3000GT Spyder tipped the scales at nearly 4,000 pounds with a full tank of premium unleaded in VR-4 guise. In 1995, that meant that the Spyder was nearly double the price of the 3000GT coupe, which was already a slow seller.
It may have been unpopular, it may have been heavy, it may have been expensive, and it may have been horrendously complex, but the 3000GT Spyder has held onto its value. They don't come up for sale very often, but here's a clean first-year VR-4 in bright red for a reasonable $22,000 with just 24,000 miles showing. Find a Mitsubishi 3000GT Spyder for sale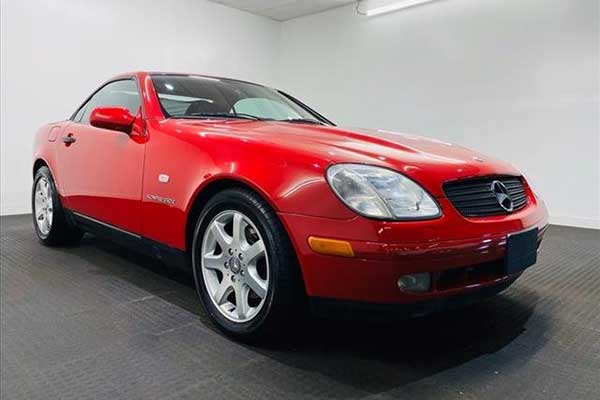 Most of us barely remember the 3000GT Spyder because it was overshadowed about a year later by the Mercedes-Benz SLK230. This little supercharged roadster arrived for 1998 as a companion to the stately SL. The K stood for "kurz," or "short," and the littlest Benz certainly lived up to its name. Its arrival coincided with cut-price soft-tops from BMW (Z3) and Porsche (Boxster), two cars that made for obvious comparison tests.
The SLK has held up well, even the earliest ones that used a 185-hp supercharged 2.3-liter inline-4. The first SLKs to land here were all automatics, but manuals and a V6 followed. The SLK was a hit right out of the box, but subsequent redesigns and a rename to SLC were less successful. If any car on this list has the makings of a modern classic, the little SLK might be it. They're easy enough to find, and they look best in bright colors. Here's a clean red one with a mere 51,000 miles for a hair under $8,000. Find a Mercedes-Benz SLK230 for sale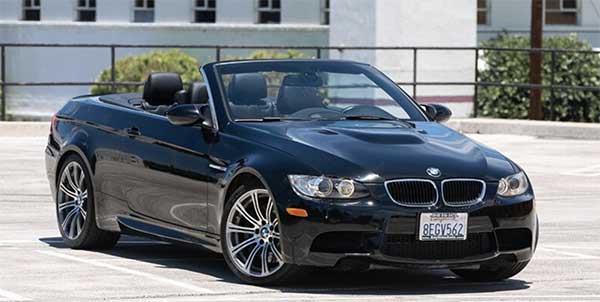 BMW's first folding metal hard-top convertible arrived in 2007, but the real excitement arrived a year later with the automaker's first V8-powered M3. The new M3 hustled 414 hp to the wheels and could be had with either a 6-speed manual transmission or a 7-speed dual-clutch automatic transmission. With a 0-to-60 mph sprint of just over 4.0 seconds, the E93-generation M3 convertible remains a very, very fast car today.
Moreover, the convertible had an unusually stiff structure for a drop-top, and its folding metal roof was nicely finished into the bodywork. At first glance, it looks far more like a standard coupe than most convertibles. Today, good examples hover around $25,000 or less. The ideal specification pairs the 6-speed manual with the iDrive-less dash. That's no easy task, especially since M3s have depreciated to the point where tastelessly modified ones are all too common. Here's a sharp black-on-black 6-speed, though you'll have to fiddle with an ancient navigation system. The wail of that V8 is worth it, though. Find a BMW M3 for sale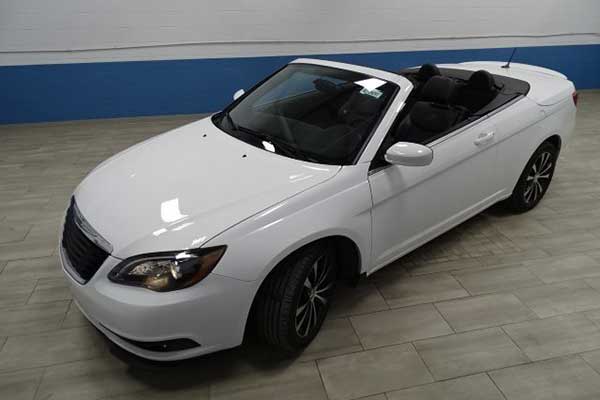 Save your hate mail: The Chrysler Sebring and the 200 that replaced it are not very good cars. They stand out because they were offered with both cloth roofs and folding metal hard-tops, something that must have set Chrysler's engineering department back a considerable sum to achieve. The Sebring was redesigned in 2007 and the convertible that followed in 2008 was priced reasonably at about $26,000 to start. The optional folding metal hard-top was a hefty $2,000 option on most trim levels. Dour 4-cylinder power came standard, though the optional 3.5-liter V6 was reasonably peppy.
For 2011, Chrysler reworked its entire lineup and renamed the Sebring to 200, a name that put it in line with the 300 full-size sedan. The Chrysler 200 was a big improvement over its predecessor, especially underhood. The 283-hp version of the automaker's then-new 3.6-liter V6 hustled power to the front wheels with authority. It may not have been refined, but it was quick. Fun fact: The 200 and Sebring share some (very distant and clearly watered down) platform DNA with the Mitsubishi Evo X. Fun fact #2: The 200 was briefly sold as the Lancia Flavia in Europe. Clearly someone needs to build up an Alitalia-livery 200 convertible rally car with an Evo X powertrain. Here's a good starting point, a white 200 S for about $14,000. Find a Chrysler Sebring for sale or Find a Chrysler 200 for sale
MORE FROM OVERSTEER
Ford, Saab and VW Once Gave You A Bicycle When You Bought a New Car
5 Cool 2-Door SUVs For Sale on Autotrader
Autotrader Find: 1990 Ford Mustang 7-Up Edition