When you think of the R/T moniker associated with the Dodge brand, you're most likely to think about brawny muscle cars like the Charger R/T, the Challenger R/T and maybe even the muscular Durango R/T. You probably think of (at least) eight cylinders pounding under the hood making a lot of power and a lot of noise.
R/T stands for "road and track," implying that Dodge R/T models are equipped for use on both the road and the track. But there are a few models in Dodge history wearing R/T badges that almost certainly have never seen a racetrack. Dodge has gotten a little too generous with the R/T badge and put it on some unexpected vehicles, mostly in the 2000s. Here are a few cars, trucks and SUVs where you might not expect to see the R/T name for sale on Autotrader.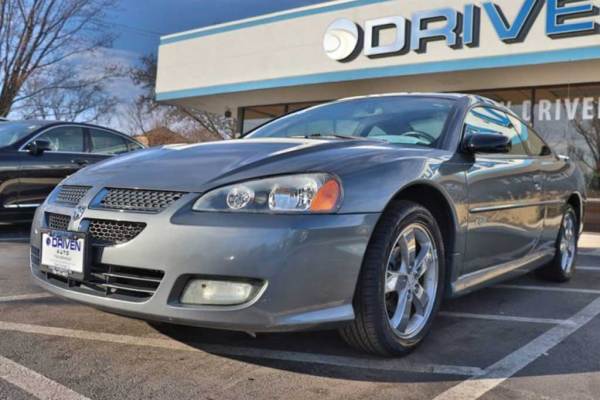 2004 Dodge Stratus R/T — $4,980
The Dodge Stratus was a forgettable midsize car that saw two generations from the mid-90s through the mid-2000s before it was replaced by the equally forgettable Avenger. However, do you remember the Stratus Coupe from the second-generation? It was a 2-door that was built by Mitsubishi and actually had more in common mechanically with the Mitsubishi Eclipse than the sedan version of the Stratus.
There was a performance-oriented Stratus R/T Coupe powered by a 3.0-liter V6 making 200 horsepower. This engine was also shared with the Eclipse and is actually from the same family of engines that powered the Mitsubishi 3000GT and the Dodge Stealth, another Mitsubishi/Dodge 2-door duo. The one we see here has a 5-speed manual transmission, which I bet you didn't know you could get in a Stratus. Find a Dodge Stratus for sale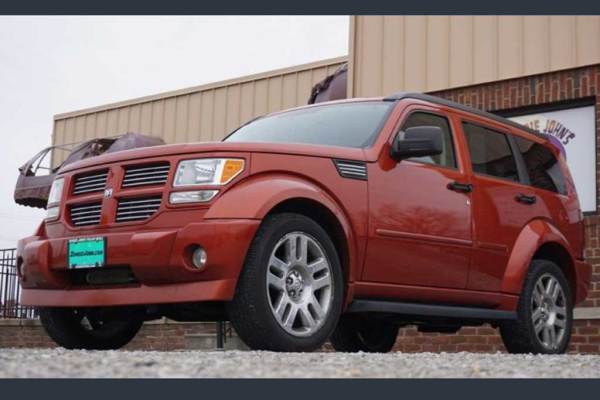 The Dodge Nitro was an oddly-styled Dodge version of the Jeep Liberty. While the Liberty was supposed to be an off-roader, the Nitro was intended to be more for the street, even though they were basically the same SUV. However, one difference between them was the availability of a 4.0-liter V6 that came with the Nitro R/T which wasn't available in the Liberty.
This engine made 260 hp — surprisingly making this the most powerful car on our list — and was really one of the few advantages of the R/T over an SLT model powered by a smaller V6. You get R/T embroidery and red stitching on the seats, but other than that, there isn't a lot that makes the R/T model special. The one we see here is in the distinct burnt orange paint that seemed common among Nitros and is available from Zombie John's in North Canton, Ohio which is my new favorite car dealership name. Find a Dodge Nitro for sale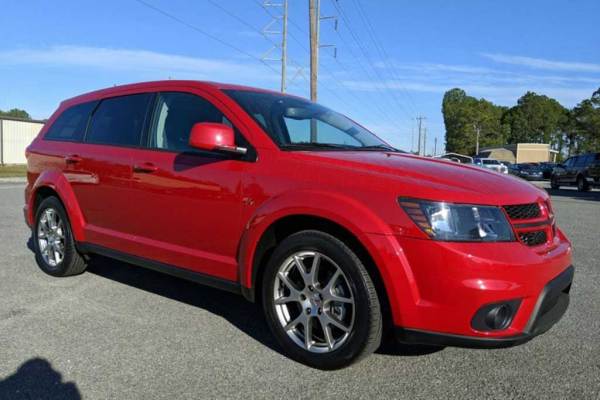 2014 Dodge Journey R/T — $14,998
The Dodge Journey is still being built to this day and has barely been updated at all since it was first introduced in 2009, but the sporty R/T trim was discontinued after 2016. The R/T trim makes no performance improvements to the Journey (unless you count a "sport-tuned" suspension) and uses the same ubiquitous 3.5-liter Pentastar V6 yielding the same 235 hp rating as the lesser V6-powered Journey trims.
The Journey R/T is really just an aesthetic upgrade to this 3-row SUV, and it's fine if you want a practical crossover with a slightly sporty edge. This one for sale in Tifton, Georgia has been surprisingly babied, with only 12,736 miles driven on it since 2014. Find a Dodge Journey for sale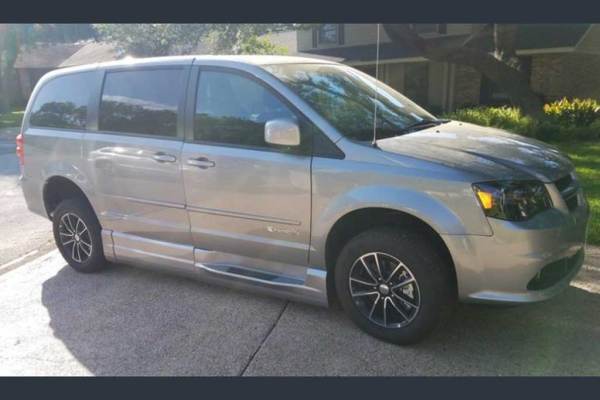 2015 Dodge Grand Caravan R/T with Braun Ability Conversion — $39,000
Here we have what might be the coolest handicap-accessible van on Autotrader. It's a Dodge Grand Caravan R/T with the Braun Ability Conversion, which makes it wheelchair-friendly with a power lift and a power ramp. It even comes with a free wheelchair designed for the van's latching system.
The Grand Caravan R/T was kind of like the Journey R/T in the sense that it was just aesthetically edgier than the non-R/T trims and came well-appointed with features. Another nice thing about this one is the fact that it only has 1,274 miles on the clock, which means it's in like-new condition. That's part of the reason it's one of the most expensive used Grand Caravans on Autotrader, with an asking price of $39,000. Find a Dodge Grand Caravan for sale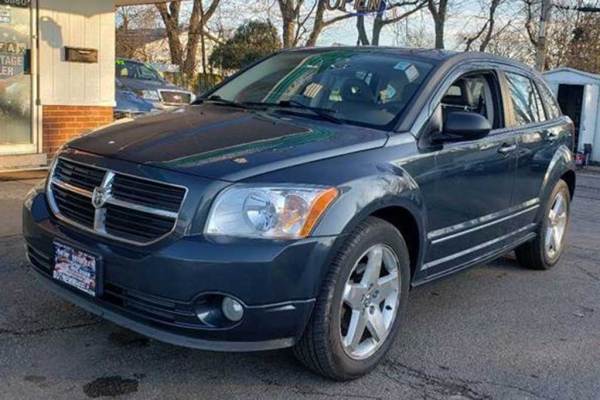 2007 Dodge Caliber R/T — $4,850
You may remember the hot SRT4 version of the Dodge Caliber, but do you remember the lesser R/T model? The Caliber replaced the Dodge Neon as a compact hatchback with distinct, quirky styling. One of the things that made it stand out was the availability of all-wheel drive, with which this example for sale in Glendale Heights, Ohio comes equipped.
The R/T trim was only around for a couple of years and came with a 2.4-liter inline-four engine making 172 hp. That makes it the least powerful R/T model on this list. Most Caliber R/T models (including all AWD models) were equipped with a CVT, but it was possible to get a FWT Caliber R/T with a manual transmission. The Caliber R/T had the predictable R/T upgrades for the 2000s, like a distinct exterior package, a sport-tuned suspension and a chrome exhaust tip. Find a Dodge Caliber for sale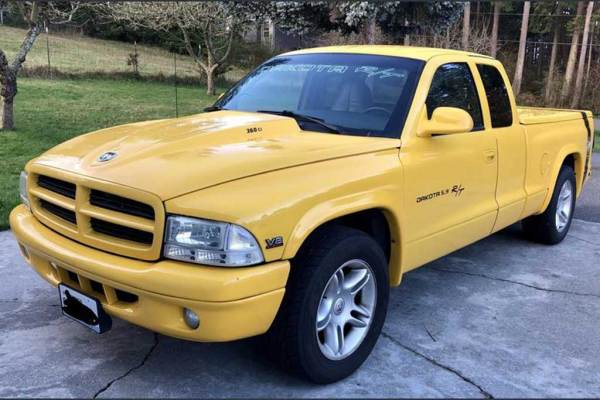 1999 Dodge Dakota R/T — $9,900
And now for the only Dodge R/T model on the list with a V8 engine: a rare Dakota R/T pickup. This one wears a yellow paint job with a custom Super-Bee-inspired stripe wrapped around the bed. The Dakota R/T was rear-wheel-drive-only and was powered by a 5.9-liter Magnum V8 making 250 hp and 345 lb-ft of torque.
Other R/T upgrades included a limited-slip differential, sport suspension and steering, performance exhaust, better brakes, special wheels and of course, R/T badging inside and out. The Dakota R/T made a brief and unimpressive comeback for the 2005-2006 models of the Dakota with no performance upgrades. Most high-performance factory pickups are full-size trucks, like the Chevy Silverado SS and Dodge's own Ram R/T models, which makes the Dakota R/T unique for being a muscular midsize pickup. Find a Dodge Dakota for sale
MORE FROM OVERSTEER
Video | Ram's 'RamBox' Feature Is Clever, but Probably Isn't for Everyone
5 Good Used Mazda Miata Models for Sale on Autotrader
Autotrader Find: 2003 Land Rover Discovery That Was Driven Around the World