Don't fool yourself into thinking that anyone outside a small subset of fans thinks the Chrysler PT Cruiser is a cool car. It is not. It remains, however, immensely practical and well-thought-out.
The same reasons that made it so popular when it was launched for the 2001 model year are what continue to make it an interesting, inexpensive hauler today. Back then, there was a waiting list for the PT Cruiser. Dealers routinely asked well over the $16,500 price of admission — and they had no problem getting it. With its cartoonish hot rod styling, the PT was the cool car to have 20 years ago.
The PT Cruiser rode the same retro wave as contemporaries such as the Ford Thunderbird, Volkswagen New Beetle, and Chevrolet SSR — not to mention the Chevy HHR that was also penned by automotive designer Bryan Nesbitt when he moved from Chrysler to General Motors a year after the PT's launch. Nesbitt was no one-trick designer, though; at GM he currently heads up the company's international design primarily focusing on the massive Chinese market.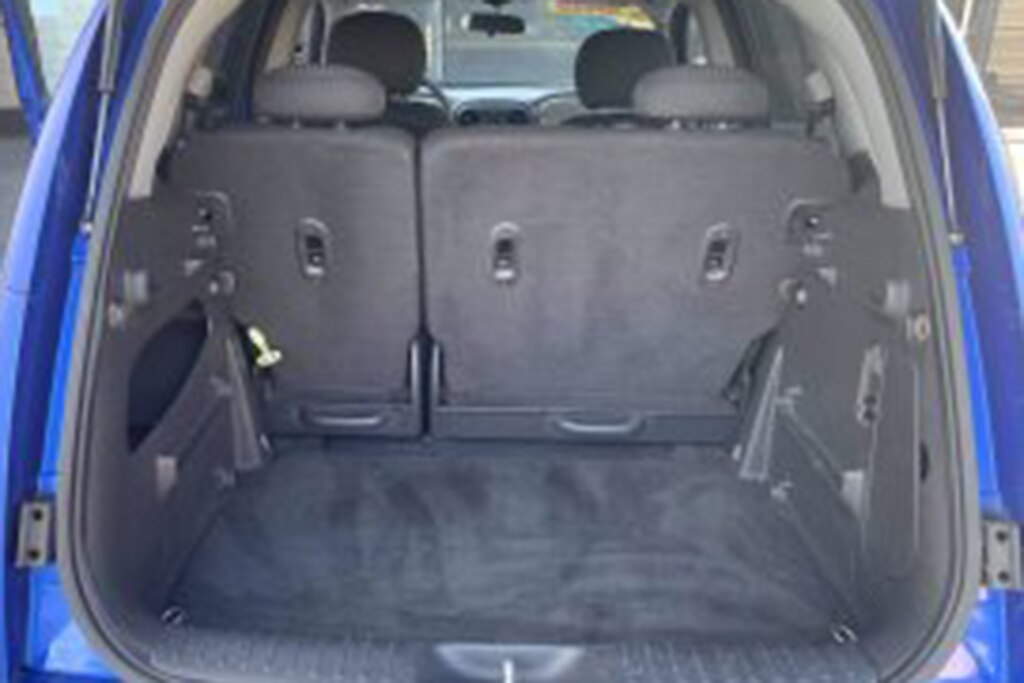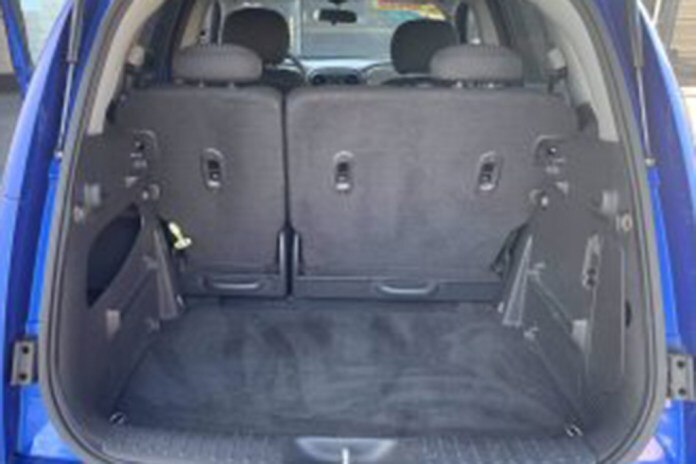 Anyway, back to the PT. It was a crossover before crossovers were mainstream. Combining a ride height above contemporary sedans with a roomy interior, the PT was a lot more practical than like-priced compacts such as the boring Ford Focus and Volkswagen Jetta wagons. It boasted 64 cubic feet of cargo space, almost as much as a 2001 Chevy Blazer. Moreover, its second-row seats were actually designed to be removed. They folded forward and then unlatched. To ease removal, Chrysler even put handles and roller blade-like wheels on them, which was necessary given the larger section weighs about 60 pounds. The passenger's seat folds flat to accommodate longer objects, too.
Making this possible was a new platform Chrysler developed for the PT Cruiser. Though based on the Neon, its low load floor helped the U.S. government classify the PT as a truck, not a passenger car. This was a boon for Chrysler, too, as truck classification helped boost the automaker's fleet average fuel economy numbers. Though the PT wasn't especially thrifty given just 150 horsepower under-hood at launch, its 25 mpg highway rating helped offset the 17-mpg Dodge Durango.
If you want a PT Cruiser today, the good news is that you won't have to pay much. A 2006 facelift robbed the PT of some of its styling character and took away some of its interior flexibility. By then, Chrysler offered two turbocharged engines with between 180 and 220 horsepower. Only the more powerful one could be had with a manual gearbox, making the PT Cruiser GT the one to have — just don't buy the convertible. That one is truly uncool. Here's a blue one in San Diego with a clean Carfax for less than $5,000. Find a Chrysler PT Cruiser on Autotrader