The TJ-generation Jeep Wrangler — the one that brought back round headlights and introduced coil springs — is the Goldilocks of open-top off-roaders. Its classic styling is paired with just-right dimensions for off-road use and enough modern amenities to make one a comfortable, reliable daily driver.
If you really want to stand out from the crowd, though, grab one of the coolest special edition versions. They're not easy to find, but here's a look at four favorites. Ironically, each of these cool TJs was conceived during the dark days of DaimlerChrysler, when just about everything else to come out of the Chrysler side of the business started to look rather dour (cough, Jeep Liberty, cough). These were definitely bright spots, though.
Truth be told, there's really not a bad TJ Wrangler out there, but if you're in the market our buying guide can help steer you toward the right one. For something really special, read on.
2003 Jeep Wrangler Rubicon Tomb Raider
Arguably the coolest TJ of them all was the one made to coincide with the film "Lara Croft Tomb Raider: The Cradle of Life." Painted silver and fitted with extra-wide fender flares, the TJ rode on 16-inch Alcoa forged alloy wheels and had red accents inside including its seat belts. Otherwise, it looked like it had rolled through the Mopar accessories catalog thanks to its tubular grille guard, light bar, rocker protection, and plastic light covers.
Around 1,000 were scheduled to be built and they cost about $29,000 when they were new. Eighteen years later, that much money doesn't even buy you a new Wrangler, let alone the fanciest one in the lineup.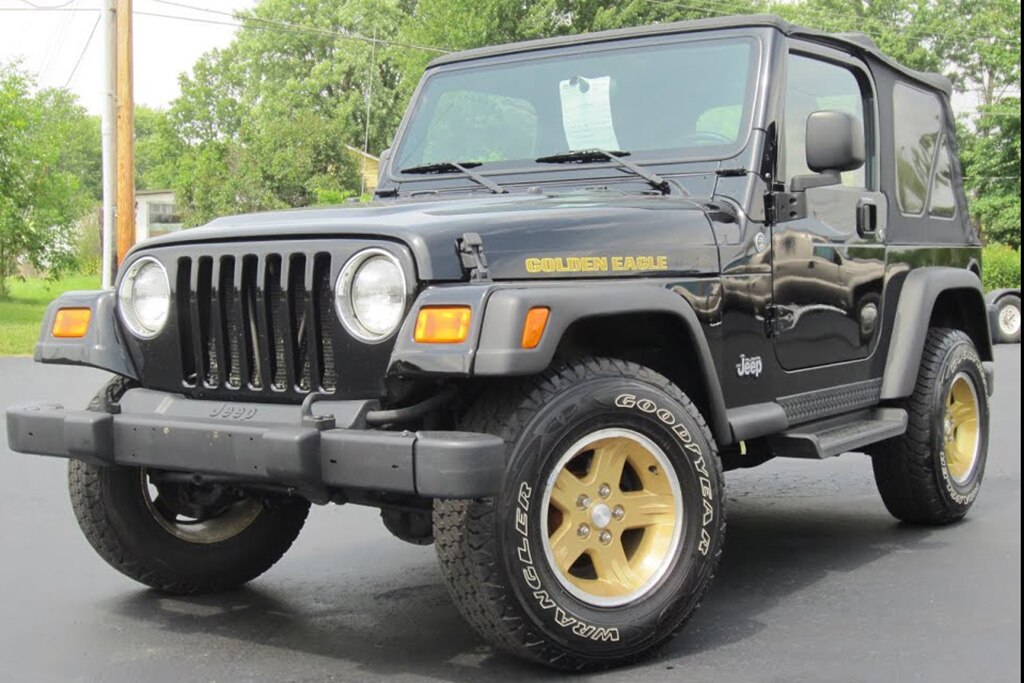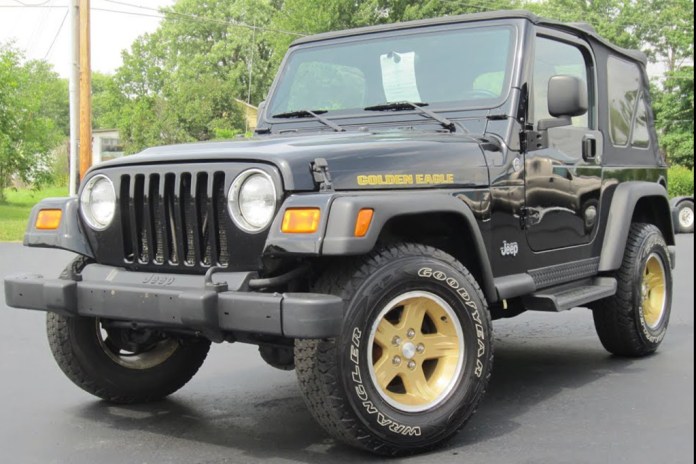 2006 Jeep Wrangler Golden Eagle
To close out production of the TJ, Jeep looked to its past. The Golden Eagle revived a long-dormant name with, predictably, a golden eagle graphic on its hood that was accented by front fender stickers and gold-accented alloy wheels. Inside, it came with two-tone cloth upholstery with Golden Eagle embroidered logos as well as a silver-finish center stack (why not gold, Jeep?). Here's one on Autotrader in California.
The Golden Eagle name had last been used in the early 1980s on a version of the CJ that followed much the same theme. And Jeep revived the name for 2018 when it closed out the JK-body Wrangler.
2004-2005 Jeep Wrangler Willys
Jeep dug way farther into the history books for the 2004 and 2005 model year Willys. It was named after the Toledo, Ohio-based automaker whose military jeep design was chosen by the U.S. government during World War II.
Predictably, the Wrangler Willys drew heavily on that military heritage without going totally kitsch. Outside, it was finished in Moss Green with green-tinted fender flares and came with white Willys decals on its fenders. The 15-in steel wheels were also painted green and dealers could install retro-style letters that read 41MB-04TJ on the hood. Inside, Jeep went a little overboard with camouflage print on the seat sides, though.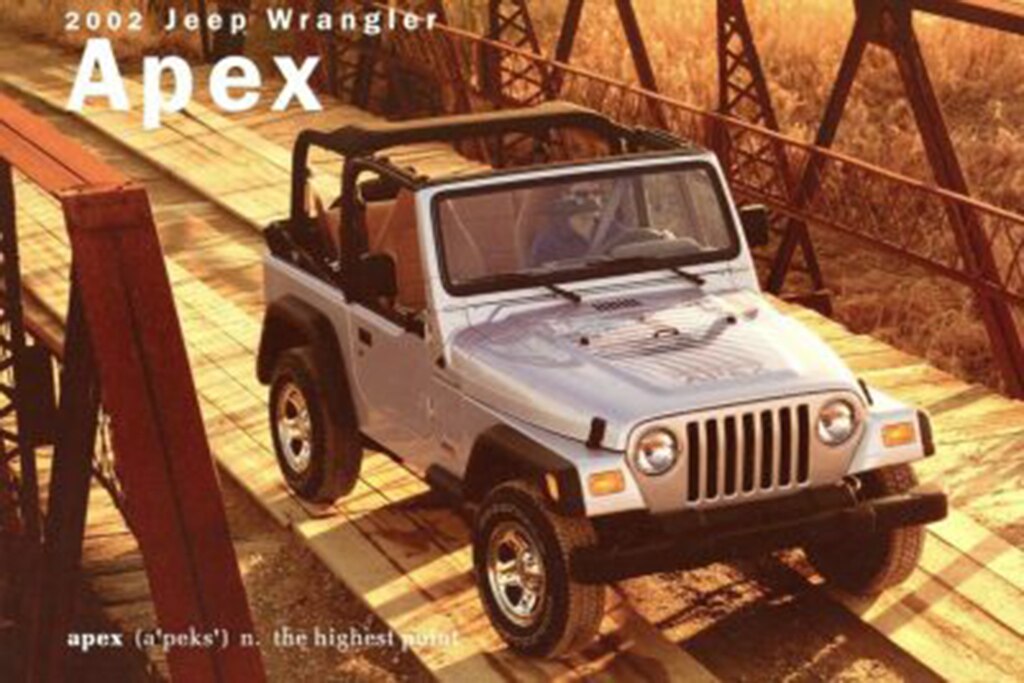 2002 Jeep Wrangler Apex
One of the earliest special editions arrived for 2002 when Jeep built on the relatively spartan X trim level with a few dress-up bits including cognac brown vinyl seats inside and chrome wheel covers outside.
The Apex may not have been the most exciting TJ, but it was a fun way for Jeep to make a relatively inexpensive model feel a little more special without forcing buyers to break the bank to stand out. Find a Jeep Wrangler for sale