Car Review
2008-2011 Dodge Grand Caravan: Used Car Review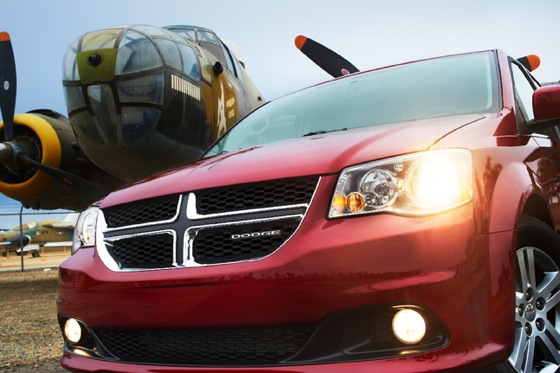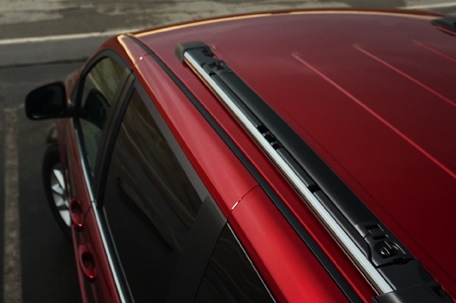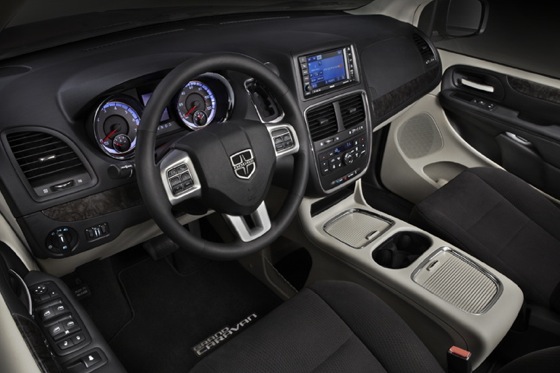 A little over a quarter century ago, Chrysler Corporation pioneered the modern front-wheel drive minivan. The compact, space- and fuel-efficient Dodge Caravan and Plymouth Voyager minivans of 1984 were runaway successes, relegating traditional sedan-based station wagons to niche status and sending full-size vans packing to commercial fleets. The original Dodge and Plymouth minivans had a single sliding side door, were powered by a 4-cylinder engine only and were compact enough that they could fit in parking spaces once reserved for small cars. The 2008-11 Dodge Grand Caravan is now a larger, midsize people hauler, sporting V6 power and sliding doors on both sides. It represents the fifth-generation Chrysler "minivan".
Why You Want It
Despite some very tough competition from the Honda Odyssey and Toyota Sienna, the Dodge Grand Caravan consistently innovates with new gotta-have features. One of these is Stow-N-Go seating that allows the available second-row bucket seats to fold into a small compartment under the floor. Another is the Swivel 'n Go package that adds second row seats that flip 180 degrees to face the rear and a small, removable table between the second and third rows. And optional SIRIUS back seat TV with Disney, Cartoon Network and Nickelodeon programming makes the Grand Caravan a family room on wheels. All Grand Caravans seat seven, two up front, two in a second-row bench seat (SE) or a pair of second-row folding buckets (SXT) and three in a bench in the rear, which also folds neatly into the floor on higher level trims. An integrated second-row child booster seat is available. With the 2nd and 3rd-row seats folded into the floor, the roomy Dodge offers more than 140 cubic feet of cargo space. If you are secure in your self-image and not worried about the unfortunate "soccer-mom" stigma, this minivan provides a more-practical, more space-efficient people- and cargo-toting alternative to the ubiquitous SUV or crossover.
Notable Features and Options
For 2008-2010 models, SE is the base trim with such standard items as a 3.3-liter flex-fuel V6, 4-speed automatic, 16-inch steel wheels, traction control, 4-wheel anti-lock disc brakes, stability control, 2nd row bench, 4-speaker stereo, A/C, power windows, door locks and heated side mirrors, keyless entry, tilt steering wheel, dual gloveboxes, overhead console, and interior conversation mirror. Also for 2008-2010, the SXT is the uplevel trim with added standard equipment such as a 3.8-liter V6, 6-speed automatic, 16-inch alloy wheels, 6-speaker stereo, tachometer, trip computer, body-color mirrors, chromed grille surround, fog lamps, leather-wrapped shifter and steering wheel, power sliding side doors, power driver seat with lumbar adjustment, power adjustable pedals, garage door opener, roof rack, and 110-volt outlet. Dodge offered more than a dozen different option packages, the most popular adding such items as leather seating, heated front and second-row seats, SIRIUS satellite radio, Parksense rear park assist, backup camera, navigation, remote start, rear seat DVD entertainment, power operated liftgate, and a 9-speaker premium audio system.
For 2011, the model and trim lineup was completely redone. See 2011 entry under "Model Milestones".
Model Milestones
2009: Brakes are improved with hydraulic boost compensation and new linings. Stow 'n Go 2nd-row bucket seats, cruise control, power 2nd and 3rd-row vents, stain-repel cloth seat fabric, cruise control, sunscreen glass and body-color door handles and body-side moldings become standard equipment. Optional blind-spot monitoring and rear cross-path object detection are introduced. 25th Anniversary Edition offered with 4.0L V6, blackwood and satin trim and perforated leather seats. Sport-tuned suspension and 17-inch alloy wheels are available with optional 4.0-liter V6. Rain Sense wipers introduced.
2010: Active front seat head restraints are standard on all models. Three-zone climate control becomes base equipment.
2011: Lineup gets reconfigured with Express replacing entry-level SE, Mainstreet is new mid-level trim offering. Taking the place of the SXT is Crew. A new sporty R/T trim is introduced. All-new more-powerful direct-injected DOHC 3.6-liter Pentastar V6 replaces trio of previous engines. Interior design is all new with more comfortable 2nd-row seats, new front super console with illuminated storage, upgraded design touches, materials and soft-touch finishes. Exterior is freshened with a new grille, hood, fascias, headlamps and "ring-of-fire" LED taillamps. Stow 'n Place snap-into-position roof rack bows can now be stored underfloor when not used. Steering wheel now tilts and telescopes. Heated steering wheel option is introduced.
Engines and Performance
For 2008-2010 models, the base SE model came with a somewhat underpowered 175-hp 3.3-liter OHV flex-fuel V6 EPA rated at 17 mpg city/24 mpg highway. It was hooked to a 4-speed automatic transmission. Moving up to the uplevel SXT netted a standard 197-hp 3.8-liter OHV V6 (16/23-mpg EPA rating) and a 6-speed automatic. In Consumer Reports testing of a 2008 model with the 3.8-liter V6, the big Dodge took a full 10.3 seconds to accelerate from zero to 60 mph. Also available in the SXT only was a livelier optional 251-hp 4.0-liter SOHC V6 (EPA-rated 16/23 in 2008-2009 and 17/25 with taller final-drive ratio for 2010). For 2011, an all-new 283-hp DOHC Pentastar V6 with direct injection and backed with a 6-speed automatic became standard fare for all Grand Caravans. The 3.6-liter combined the better fuel economy (17/25 mpg) of the smaller 3.3-liter V6 with the upgraded performance capable of moving the minivan's 4,500 lbs with dispatch. Consumer Report's test of a 2011 model with the new 3.6-liter V6 saw 0-60 times drop to just 8.1 seconds. All models are equipped with front wheel drive. All-wheel drive is not available.
All Grand Caravans can tow up to 1,800 lbs., the larger 3.6-, 3.8- and 4.0-liter V6s capable of hauling 3,600 lbs. with the optional trailer tow package.
Recalls, Safety Ratings and Warranties
NHTSA has announced the following safety recalls for the 2008 to 2011 Dodge Grand Caravan:
2008: Condensation at A/C drain can enter airbag control module, causing spontaneous airbag deployment and possible loss of vehicle control.
2008-2009: Improperly routed sliding door wiring harness may wear through insulation at hinge bracket, creating a short circuit and fire danger.
2009: Connectors for Blind Spot Detection System may corrode, creating a short circuit and fire danger.
2010: Ignition key may move from run to accessory position while driving, shutting off the engine and creating a loss of control.
2011: Improperly built steering column may decrease effectiveness of frontal impact system, increasing the potential for injury in a crash.
In tests, the National Highway Traffic Safety Administration rated the 2008 to 2010 Grand Caravan with five stars for frontal and side impacts. With test standards increased for 2011, the 2011 model also achieved five stars in side impacts, but dropped to four stars for frontal collisions.
The Insurance Institute for Highway Safety gave the 2008-2011 Grand Caravan a good rating for both offset frontal and side impacts.
Chrysler covered the 2008 to 2011 Dodge Grand Caravan with a 3-year/36,000-mile bumper-to-bumper warranty with roadside assistance and a 5-year/100,000-mile powertrain warranty.
Dodge Certified Used Cars must be five years old or less and with no more than 75,000 miles on the odometer. The vehicles come with a 3-month/3000-mile Max Care all-inclusive warranty, plus an extended powertrain warranty. See your dealer for details.
Word on the Web
Caranddriver.com's long-term test of a 2008 Grand Caravan SXT showed high praise for the vehicle's group-friendly travel capabilities. There was the usual enthusiast-magazine sniping at the van's low handling limits, but kudos for the many storage solutions, especially those deep bins under the 2nd-row footwells. The 2nd row buckets were pronounced challenging to get in and out of and the third row the smallest in the minivan class. However, the editors enjoyed the self-storing rear-window sunshades and the keyfob-controlled side doors and rear hatch. The front brake pads and rotors were used up after only 24,000 miles, requiring non-warranty replacement. Low-quality interior annoyances such as a wobbly gearshift and a flimsy-feeling center console as well as a lukewarm driving experience kept the 2008 Dodge off the top of Car and Driver's buying list.
In its first drive review of the revised 2011 Dodge Grand Caravan, caranddriver.com found the new 3.6-liter Pentastar V6 to be smooth and gutsy, calling it competitively quick with no thrashiness. It noted that road noise was a bit high, but the responsiveness of the now retuned chassis was impressive. Also of note was the thoroughly refreshed interior with soft-touch dash and appealing materials.
In a test of a 2008 model, ConsumerReports.org praised the Dodge's interior features, access and flexibility, but took issue with its braking, fuel economy, engine and ride and handling. Revisiting the model for 2011, it liked the redesigned Dodge's ride, the polish of its new engine, and the quiet of its well-equipped cabin, but found the transmission shifting a generation behind and its limit handling sloppy. Though improved, CR concluded the 2011 model fell a bit short of the leading Odyssey and Sienna minivans.
CarComplaints.com listed the 2008 model year as the most trouble prone, with premature brake wear, scored front and rear rotors, a/c refrigerant leaks, front wheel bearing failure and miscellaneous electrical issues receiving the most complaints. Issues for 2010 models include sticking rear brakes, premature rear brake wear and engine shutting off while driving.
Competitive Set
The Honda Odyssey has swapped top-selling minivan honors back and forth with Grand Caravan over the years, the Honda lauded for its carlike ride and handling and class-leading fuel economy, but well-optioned Odysseys get quite pricey. Redesigned in 2010, Toyota Sienna is the only minivan to offer a choice of 4-cylinder or V6 engines and front- or all-wheel drive and its resale value and reliability ratings are unsurpassed, but fuel economy is only average. The EPA calls the Ford Flex 3-row station wagon an SUV, but it really offers minivan-like utility and feature content in a retro wagon body. The Kia Sedona packs lots of standard features for the price and a best-in-set 10-year/100,000-mile powertrain warranty, but interior trim is declasse and resale value so-so.
AutoTrader Recommendations
This one's easy. If you can afford it, go for the 2011 model with the new Pentastar 3.6-liter V6, 6-speed automatic, improved ride and handling and completely redone interior. Otherwise, it's always a good idea to purchase a model from one of the later years of its production that benefitted from continuous improvements, so a 2010 or even a 2009 would be preferable to the recall-prone 2008. Insist on a vehicle history report to see if the product updates have been completed.