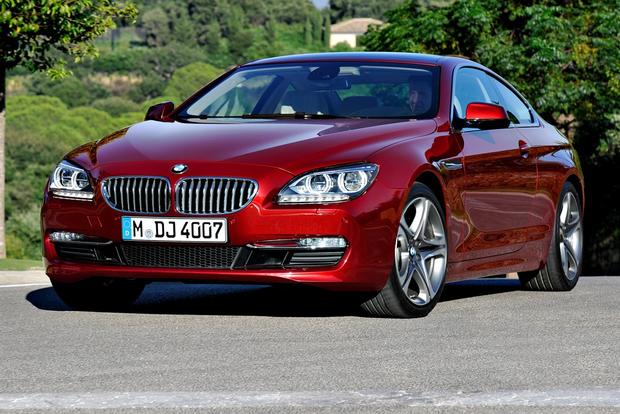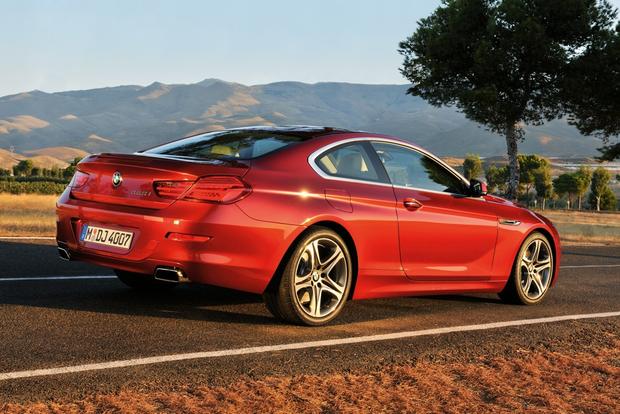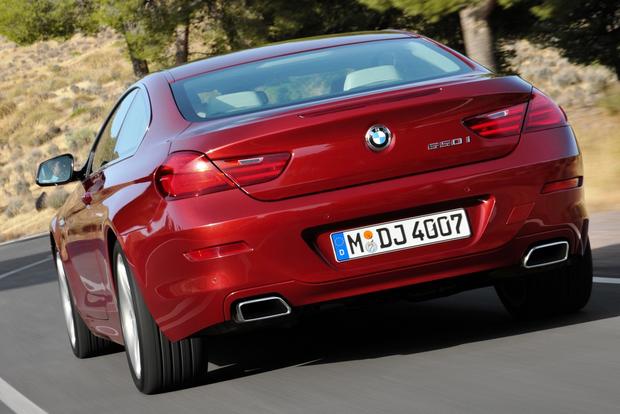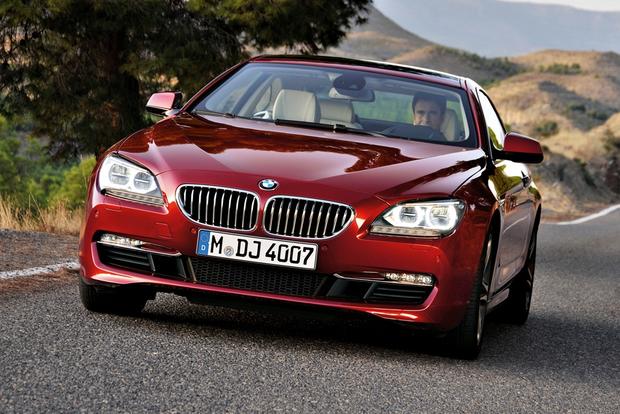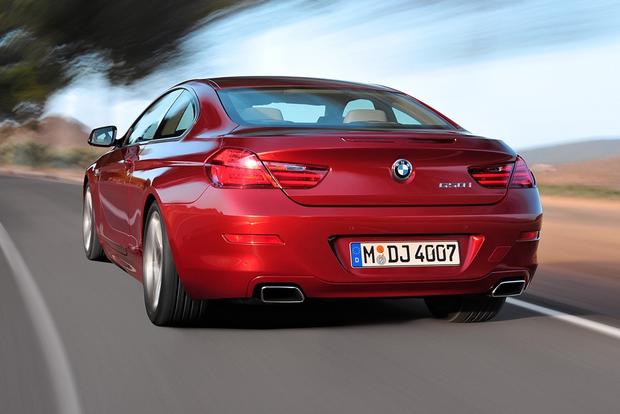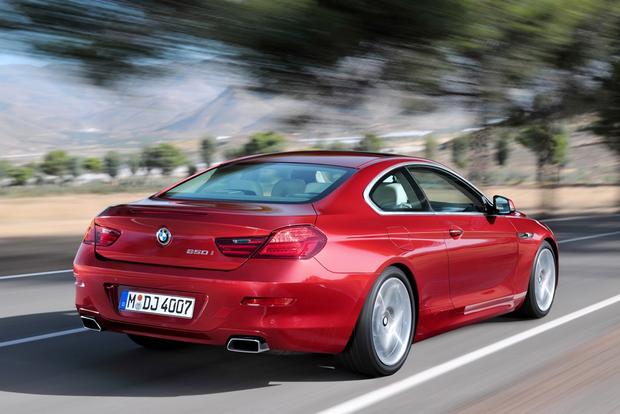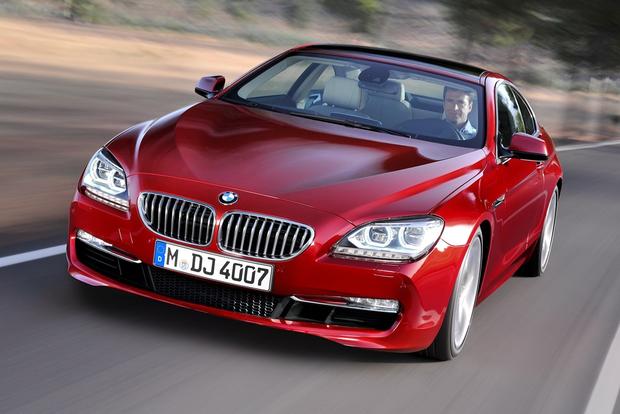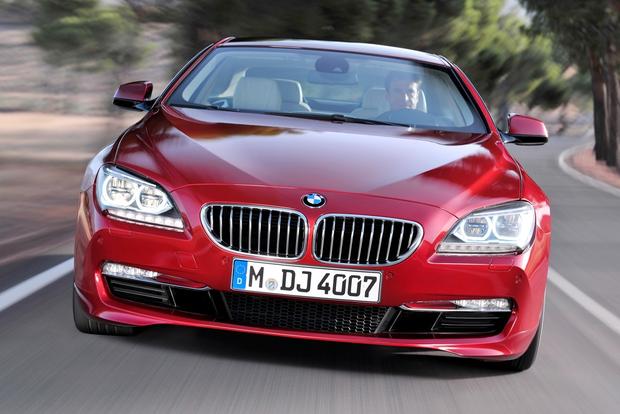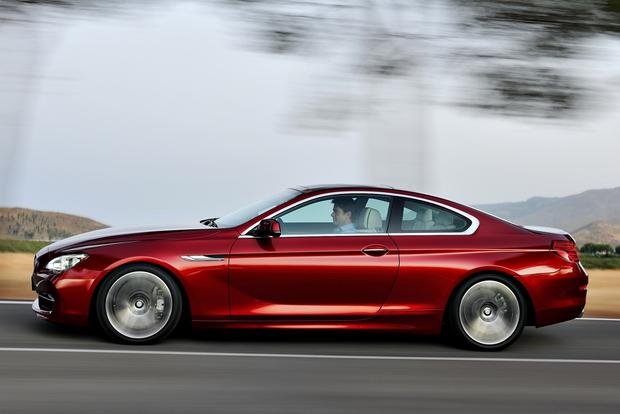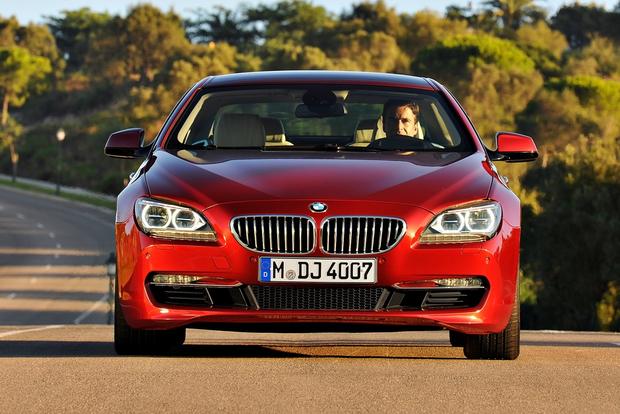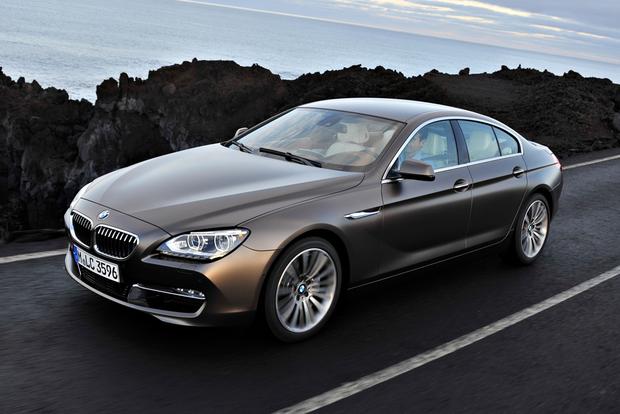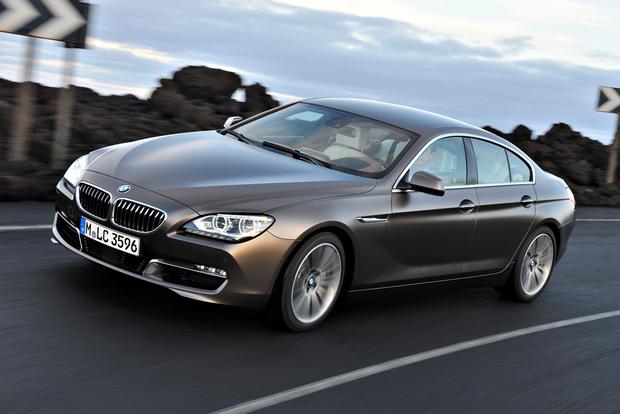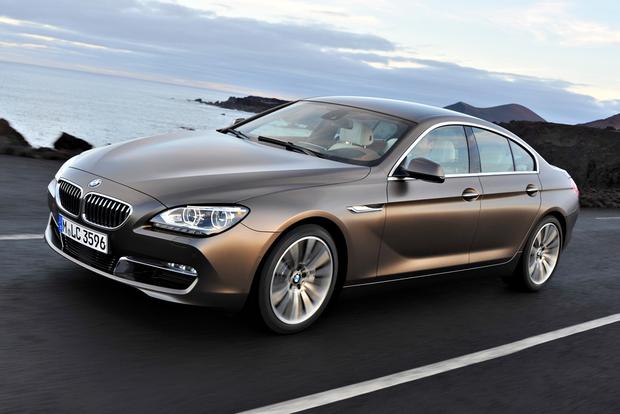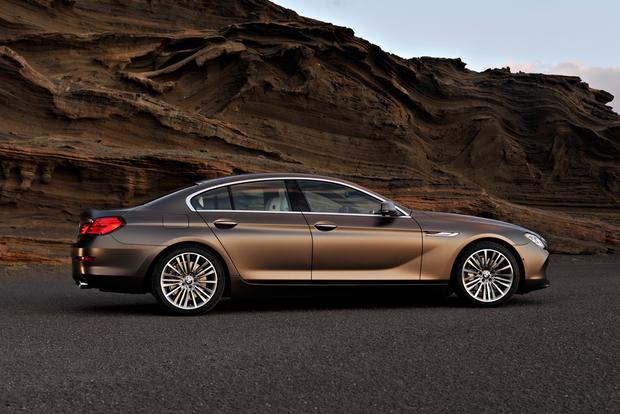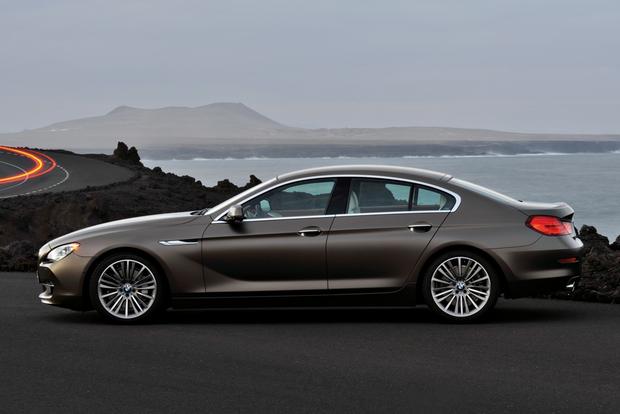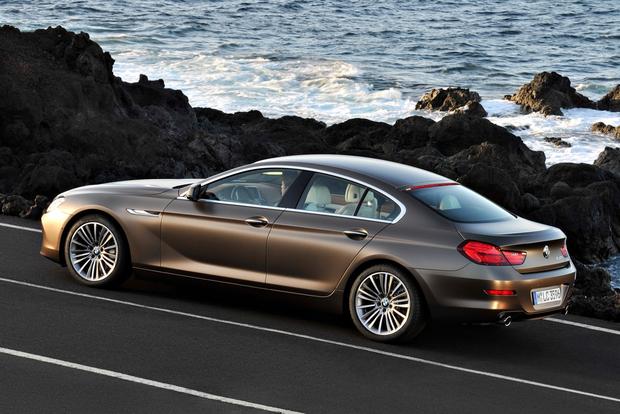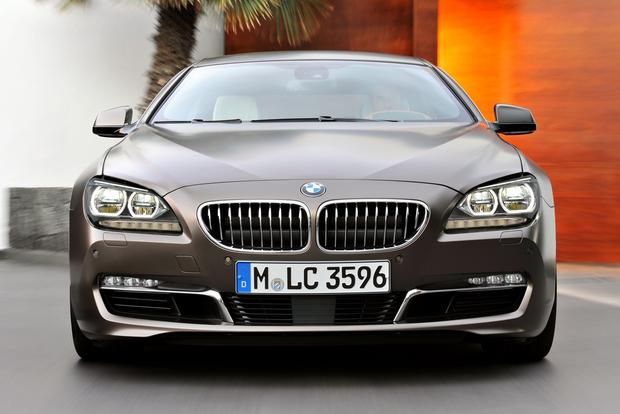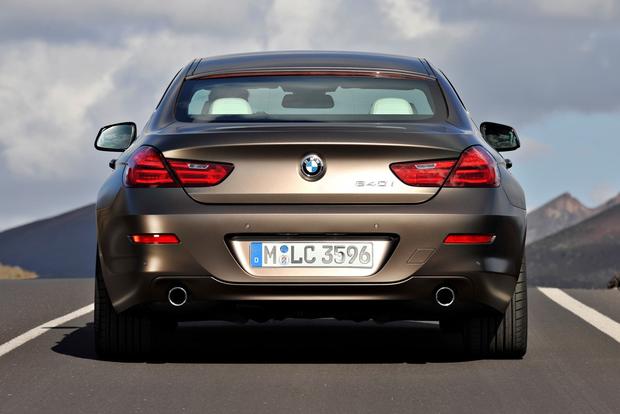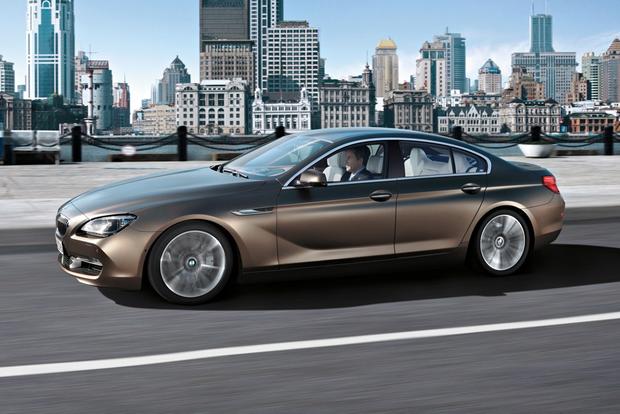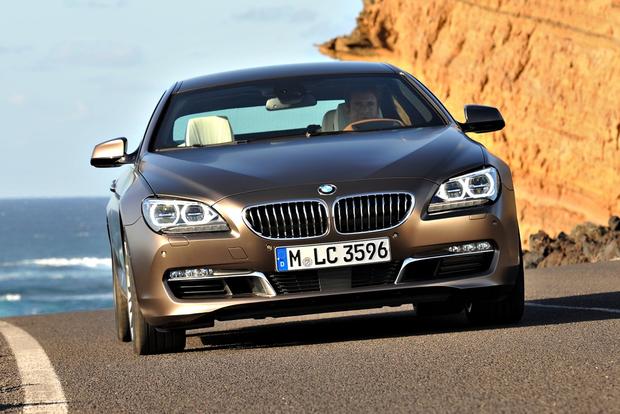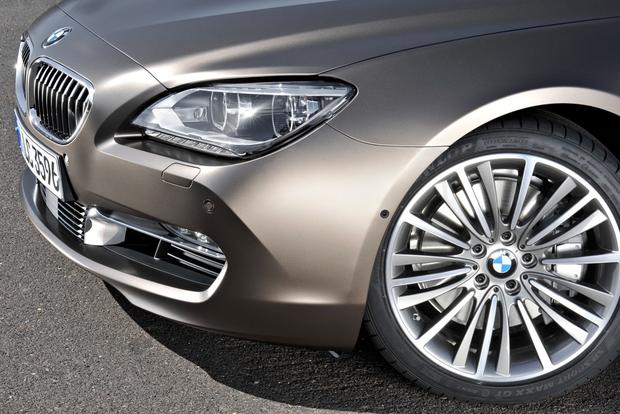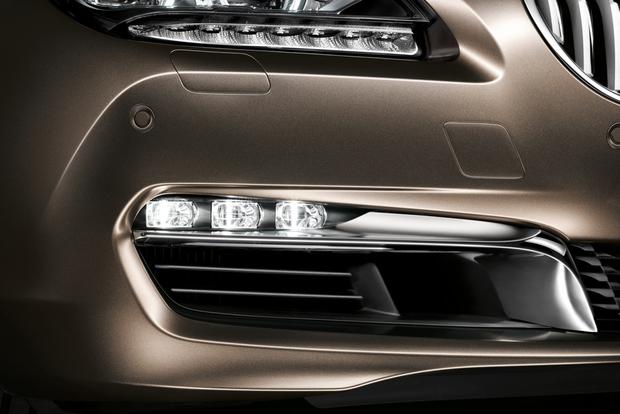 Pros: Fantastic engines; awesome for cruising long distances; high-quality interior; plenty of tech; available all-wheel drive
Cons: Less athletic than you might expect; useless back seat; convertible isn't offered with a retractable hard top
In an ironic twist, the 2012 BMW 6 Series is not the Ultimate Driving machine of high-buck two-doors-but it just might be the ultimate cruising machine. That's because the 6 Series coupe, like the 5 Series sedan, is based on the architecture of the executive-class 7 Series. BMW's engineers have certainly sharpened things up for 6 Series duty, including numerous suspension revisions for a sportier feel. But if you know your classic BMWs, this new 6 Series is more of an heir of the formidable 850CSi than of the racy 635CSi. Translation: it's a 7 Series for shoppers who prefer fewer doors, more intimacy and perhaps a convertible top. If you ask us, that's a great recipe for a personal luxury car.
The 6 Series is a pleasure to drive in almost any situation thanks to its quiet cabin, smooth ride and incredibly capable engines. Even the base turbocharged inline-6 is more engine than most people will ever need, but the 650i's twin-turbocharged V8 is a real work of art, combining refinement and raw power like few other engines we've ever experienced. And although the 6 Series doesn't quite offer sports-car handling, its low-slung seats and cockpit-like driving position impart a sense of confidence and control at all speeds.
Indeed, this BMW is quite comfortable in its relatively conservative skin, providing understated luxury and performance for discerning drivers. It may not be the Ultimate Driving Machine, but the 2012 6 Series is a very compelling alternative.
Comfort & Utility
The 2012 BMW 6 Series is offered as a coupe or a softtop convertible in two trim levels: six-cylinder 640i and eight-cylinder 650i.
The 640i's standard features include a turbocharged inline-6 engine, 18-inch alloy wheels, adaptive xenon headlamps, foglamps, a sport-tuned suspension with adaptive dampers, front and rear parking sensors, a tilting glass roof panel, keyless entry with push-button ignition, leather upholstery, 10-way power front seats with lumbar support and driver memory, a power tilting and telescoping steering wheel, dual-zone automatic climate control, iPod/USB and Bluetooth connectivity, a nine-speaker audio system and the hard-drive-based iDrive information and entertainment system with a 10.2-inch wide-screen display, digital music storage, a navigation system, and a rear-view camera.
The 650i adds a twin-turbocharged V8 engine, a standard manual transmission, 19-inch alloy wheels, 20-way multi-contour power front seats and Nappa leather upholstery. Some of the 650i's extra features are available on the 640i as options.
Notable add-ons include 20-inch wheels, adaptive cruise control, side- and top-view cameras and a 16-speaker Bang & Olufsen audio system.
Although the 6 Series borrows heavily from the 7 Series under the skin, its cabin is unique, and the first thing we noticed was the lowness of the front seats. They're not hard to get into, but there's a definite coupe flavor. The standard 10-way power front seats are more than pleasant, but the 20-way multi-contour seats are so versatile and supportive that they're almost a must buy. The gauges use BMW's familiar white-on-black numerals that switch to orange on black at night, although they're donated from the 7 Series, which means the lower portion of the gauge cluster is actually an electronic display that disappears when you turn the car off. It's a pretty neat effect in person. Interior materials are exceptionally nice, and the sporty dashboard-exclusive to the 6 Series-swoops snugly toward the driver. Our only real beef concerns the steering wheel, which seems a bit large for coupe duty.
Well, make that two beefs: the back seat is pretty much useless unless the folks in front have short inseams. Even then, headroom is severely limited unless you're in the convertible with the top down. Speaking of which, we can't complain about the vinyl roof's rapid power operation; we'd just note that softtops are inherently vulnerable to break-ins and harsh weather in ways that retractable hardtops simply aren't.
As for cargo space, the coupe boasts a reasonable 13 cubic feet, while the convertible has 11 cubic feet with the top up and a couple fewer with it folded.
Technology
The 6 Series comes "loaded," as they say, and the technological centerpiece is the beautiful 10.2-inch iDrive system. More than just a pretty face, iDrive has improved dramatically from its controversial early years, now featuring a vastly better menu structure and numerous physical buttons next to the controller knob for direct access to common pathways. Furthermore, iDrive is now hard drive based, which gives you higher processing speeds and the fringe benefit of digital music storage. It's one of our favorite information/entertainment systems, particularly because the control knob falls readily to hand, whereas touchscreen systems require that you lean forward to execute commands.
Performance & Fuel Economy
The 640i features a turbocharged inline-6 rated at 300 horsepower and 300 lb-ft of torque that is paired with a responsive eight-speed automatic transmission. Acceleration is strong yet exceptionally civilized, and fuel economy is a rather amazing 23 mpg city and 33 mpg highway (21/31 mpg for the convertible). The 650i features a twin-turbocharged V8 with 400 hp, 450 lb-ft of torque and acceleration so quick that it makes us question the point of the M6. This engine is spectacular. Unfortunately, it also sucks gas: the 650i is rated at 15/22 mpg with the six-speed manual transmission and 15/23 mpg with the eight-speed automatic.
Rear-wheel drive is the norm on 6 Series models, but xDrive all-wheel drive can be added to the 650i in both coupe and convertible forms. Yep, you can actually buy a 400-hp BMW convertible with all-wheel drive. Fuel economy isn't affected by going with AWD, according to the EPA.
Safety
The 2012 BMW 6 Series comes with stability control, four-wheel ABS, active front head restraints and six airbags (front, front knee, and front side).
Neither the government nor the independent Insurance Institute for Highway Safety has crash tested the 6 Series.
Driving Impressions
The 6 Series is more athletic in corners than the already capable 7 Series on which it's based, but we find the 6 too large and heavy for truly spirited driving. Where the 6 Series excels is on the highway. It's just impossible to get this car flustered-it's serene and planted at all speeds. We especially enjoy driving the 650i with its seemingly invincible twin-turbo V8 and available manual transmission, but the automatic is a gem in its own right, even serving up prompt rev-matched downshifts in manual mode.
Other Cars to Consider
Audi S5: The S5 coupe and convertible are much cheaper than their 6 Series counterparts, but they share many traits. The S5 is fast and composed, with a beautiful interior and more nimble handing. We prefer its looks, too.
Chevrolet Corvette: The base Corvette is a true bargain at barely half the price of a 650i, but if you don't mind driving a manual, we'd strongly recommend the peerless 505-hp Z06, which can be had for a limited time in convertible form alongside the standard coupe.
Porsche 911: Completely redesigned for 2012, the 911 has morphed into more of a GT car, but it's still much more engaging than the sedate 6 Series. The 6er has a better ride, though, and the 911's flat-six engines can't beat the 650i's twin-turbo V8.
AutoTrader Recommends
We're kind of in awe of the 640i's fuel economy, but that's arguably not what a car like this is about. You get a 6 Series to reward yourself for a job well done, a life well lived-and the best reward is the fantastically powerful yet refined 650i. We'd take the rear-wheel-drive coupe, and you know what, give us the automatic instead of the manual; it's better suited to the character of this car.