Car Review
2012 Ford Focus Electric: New Car Review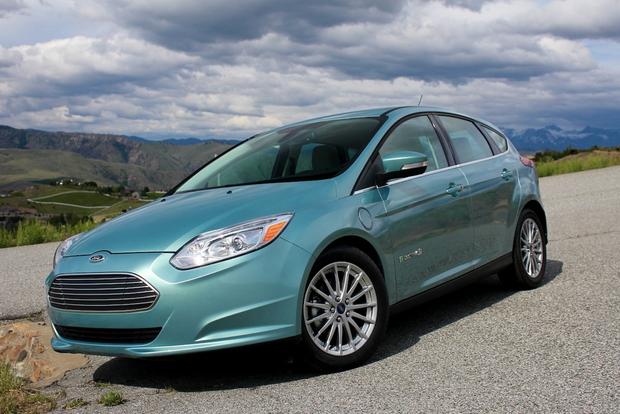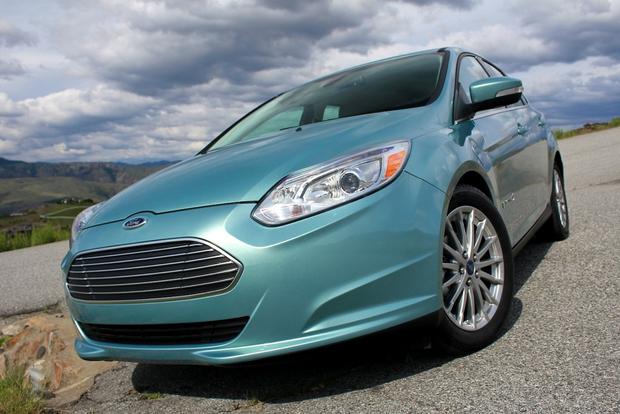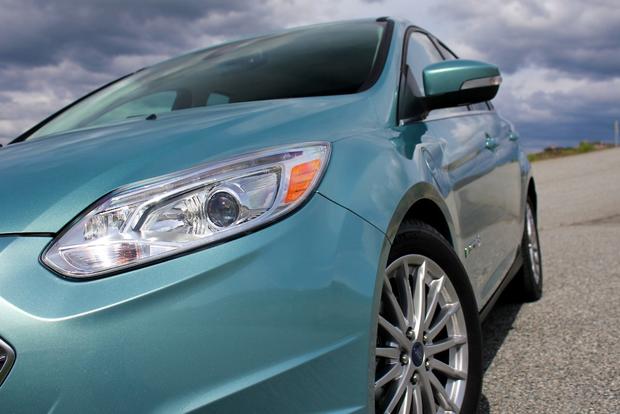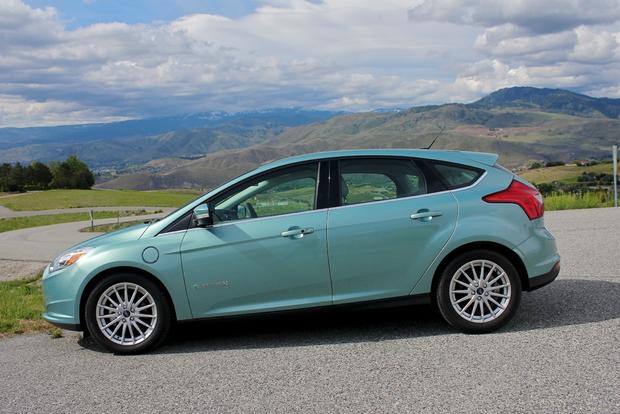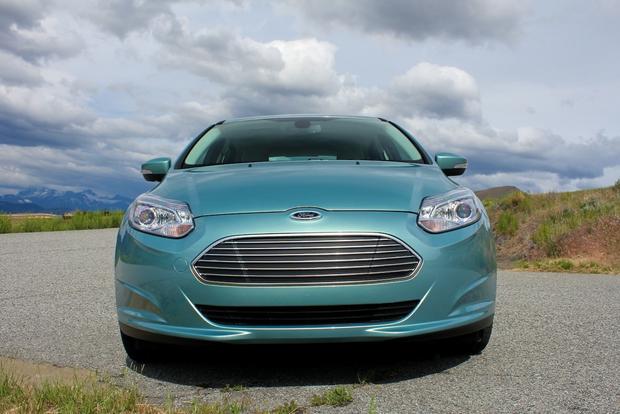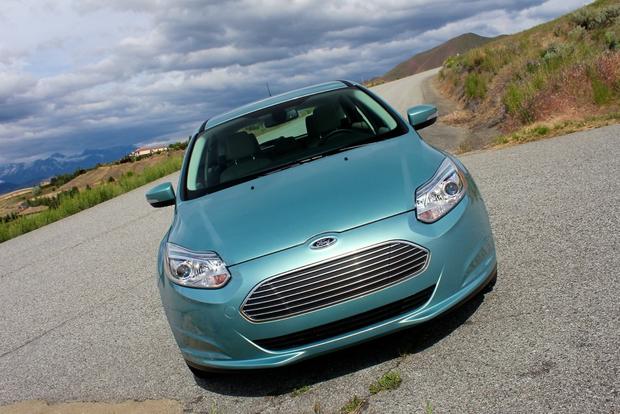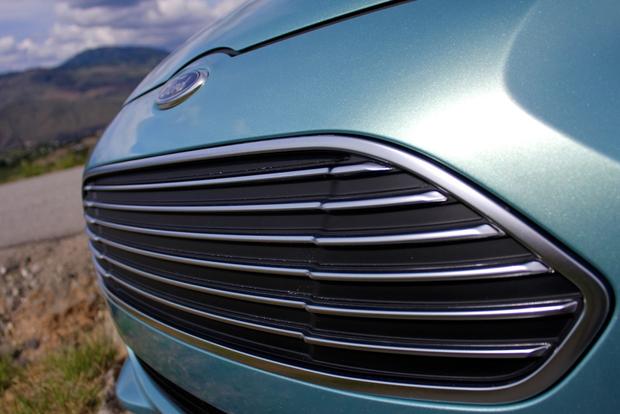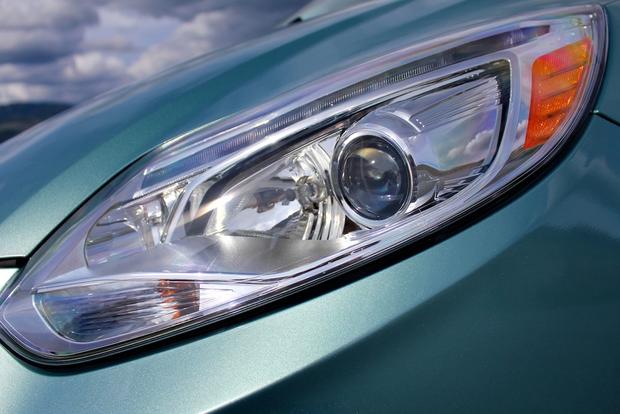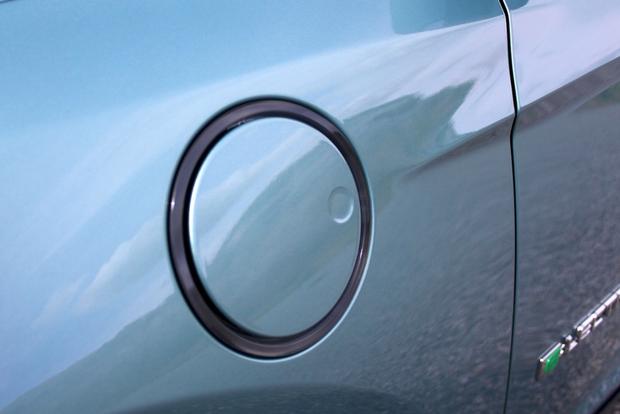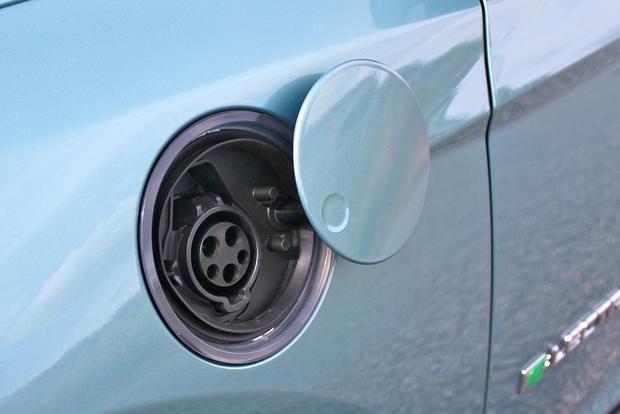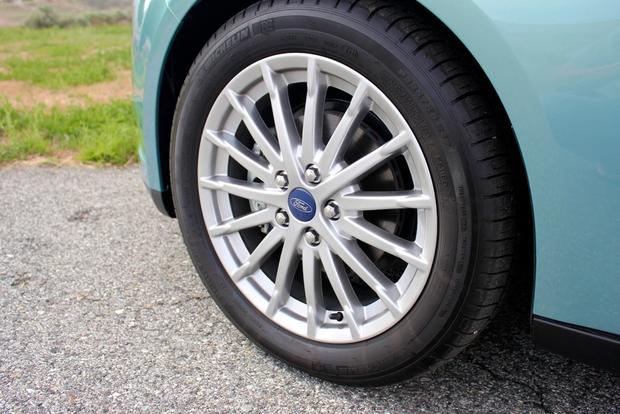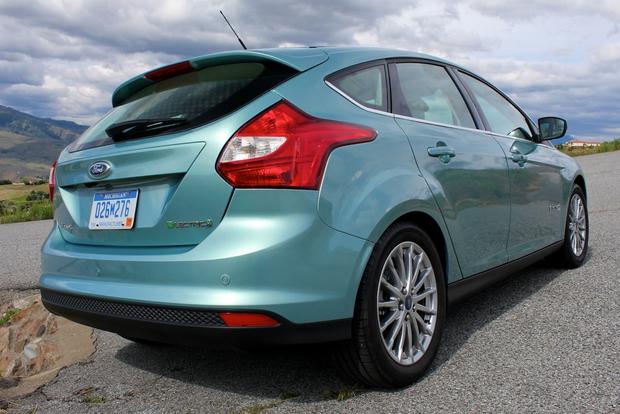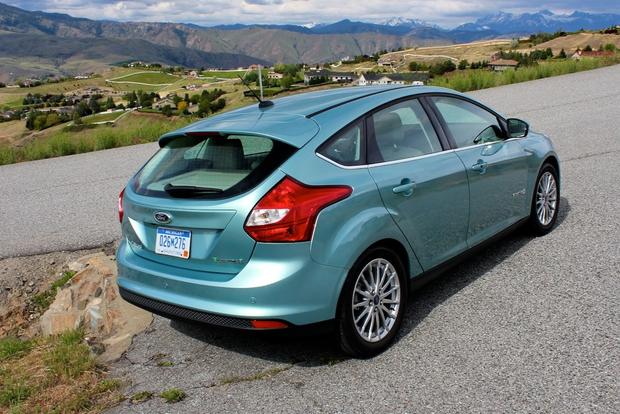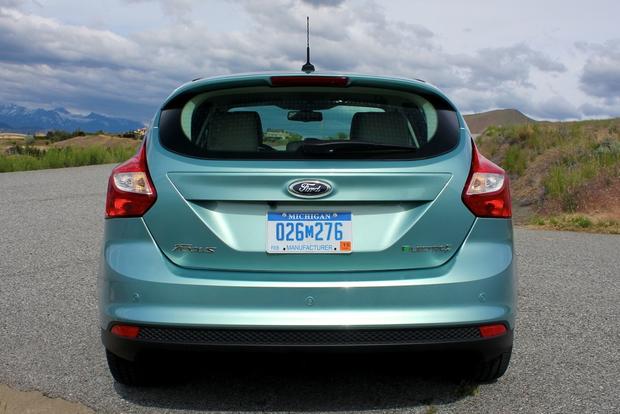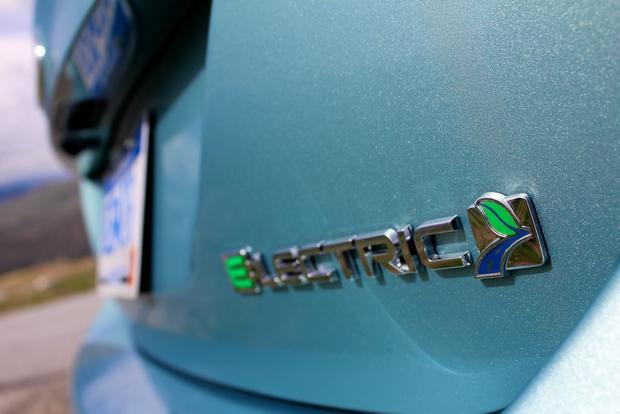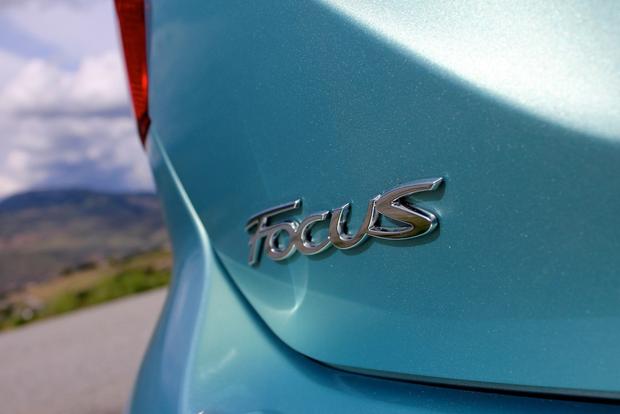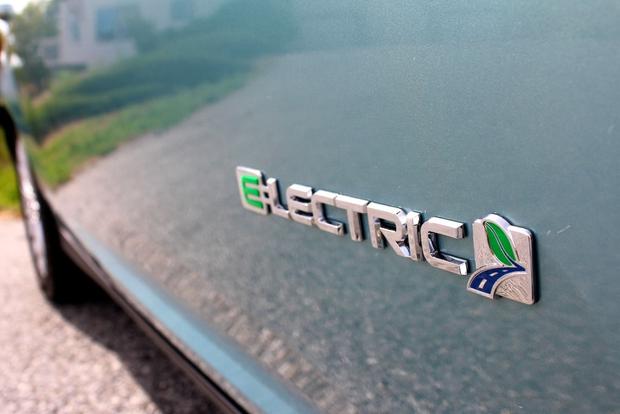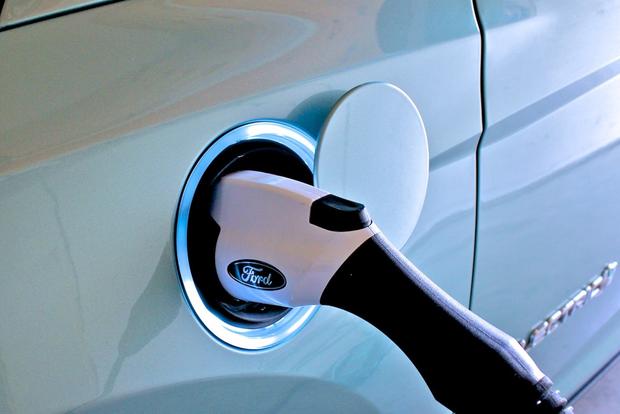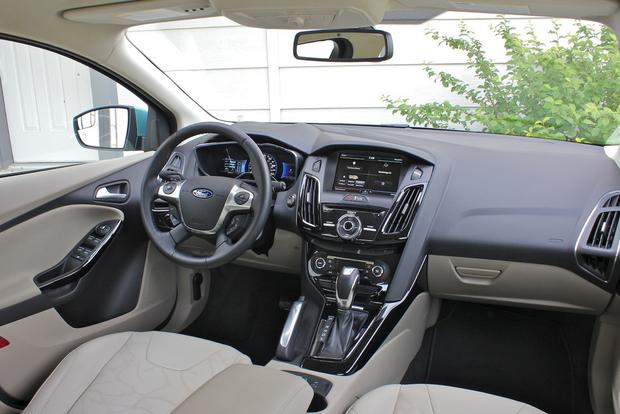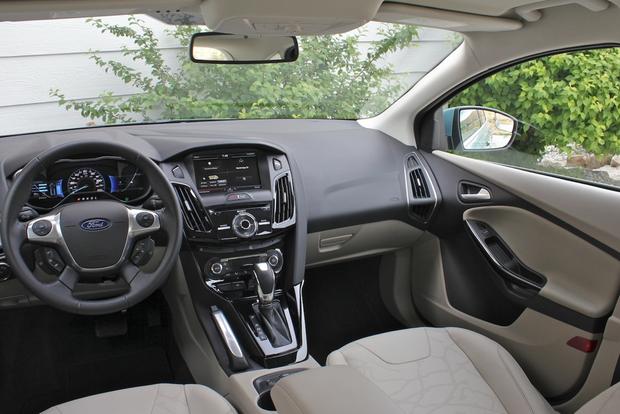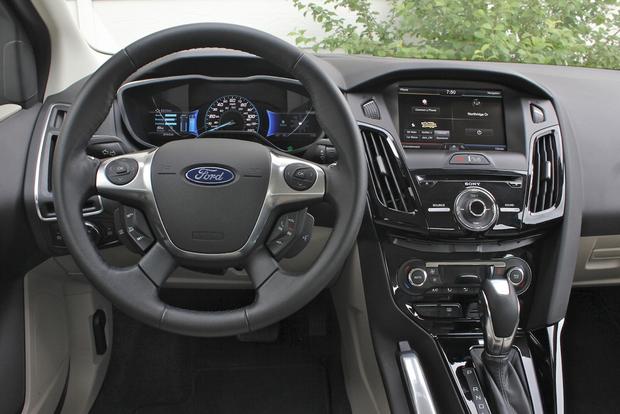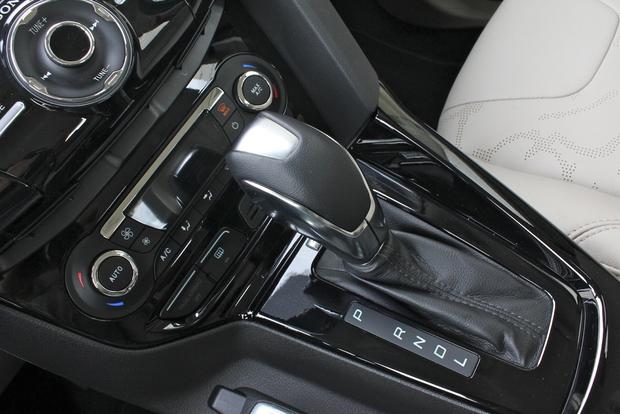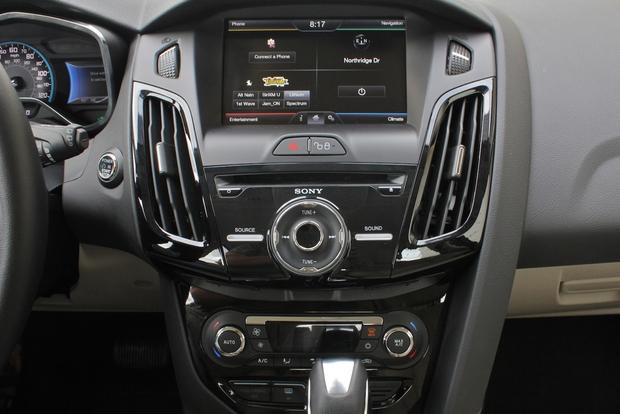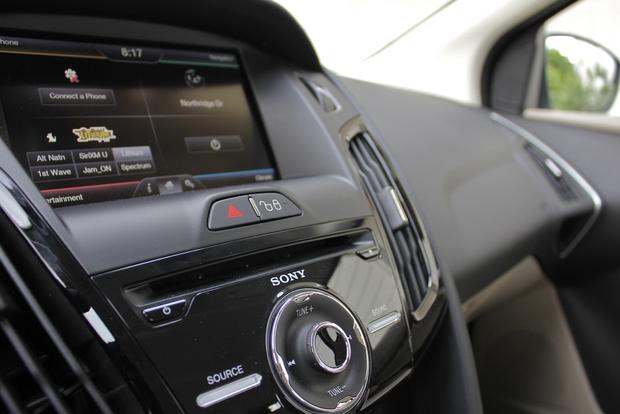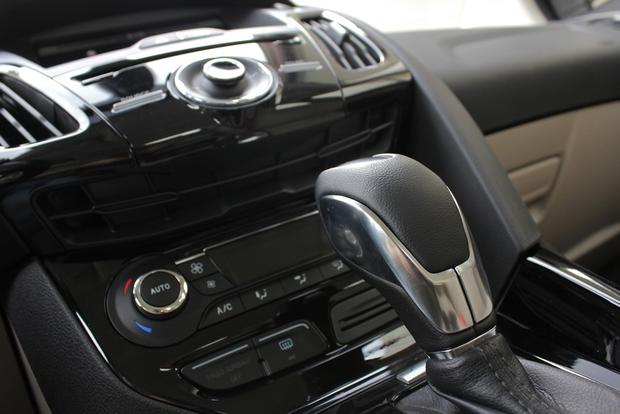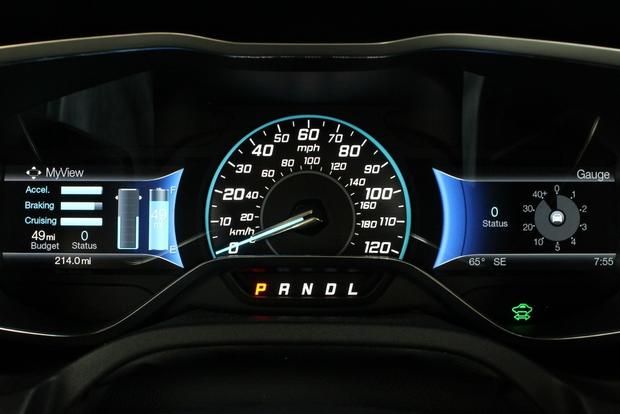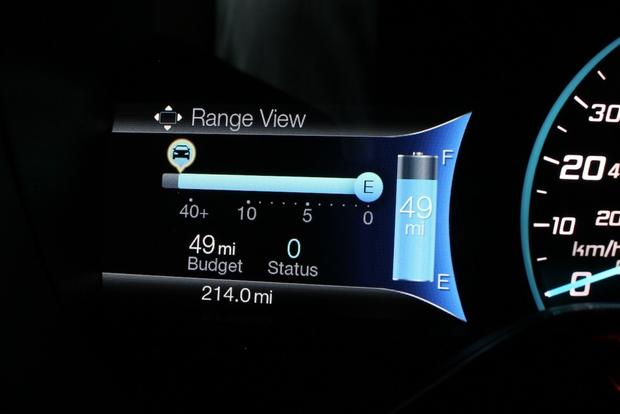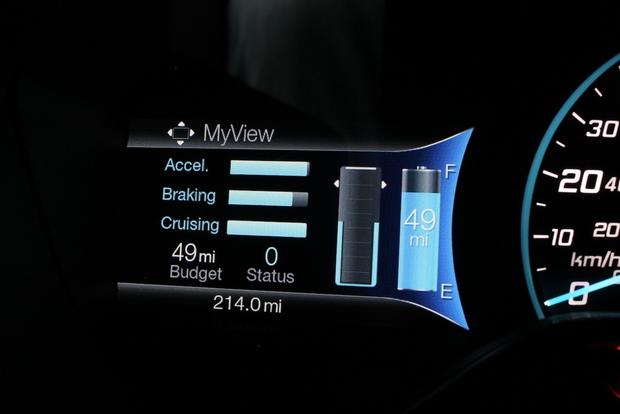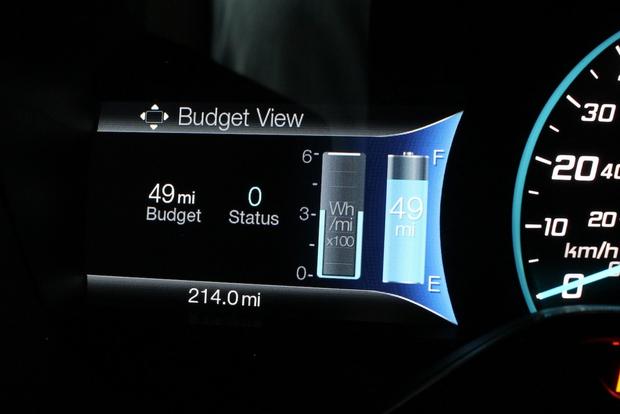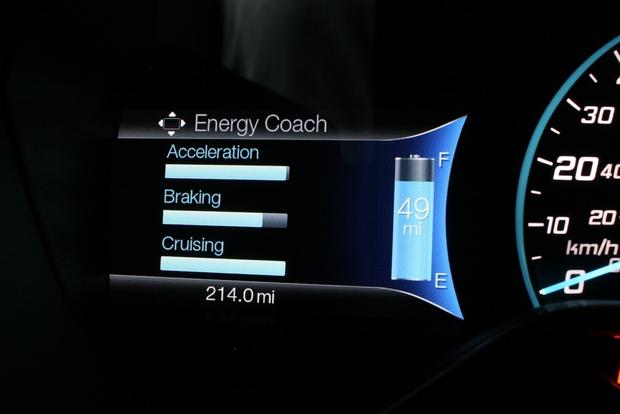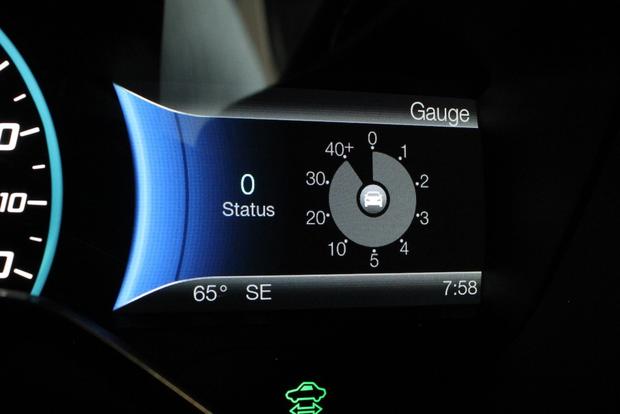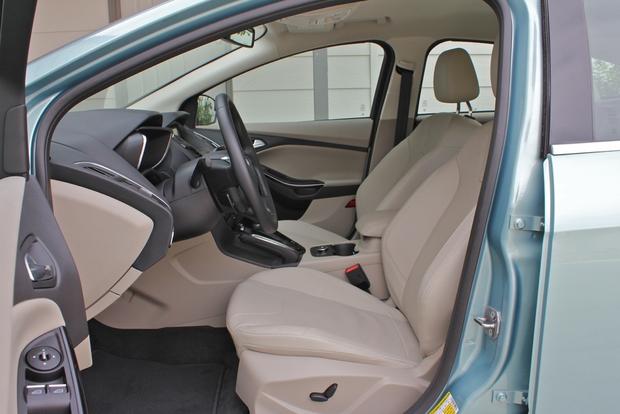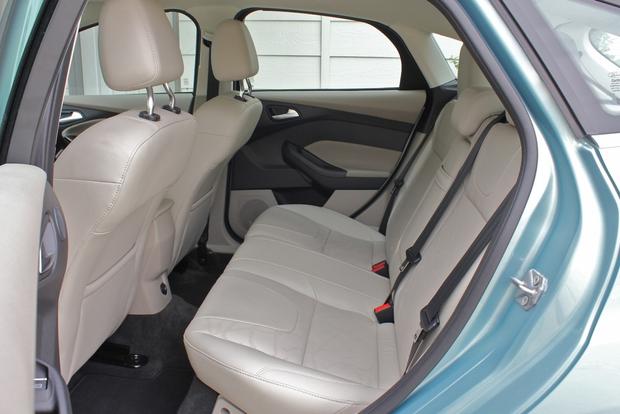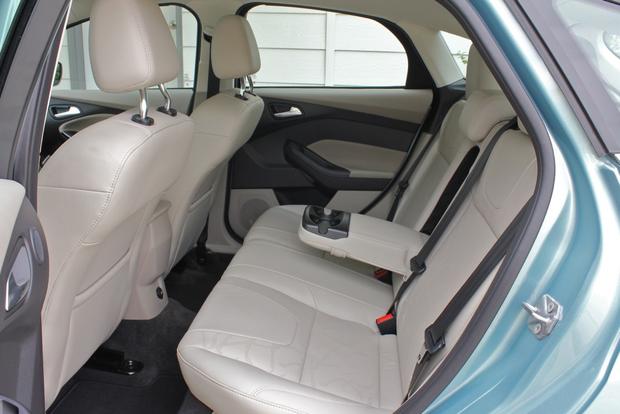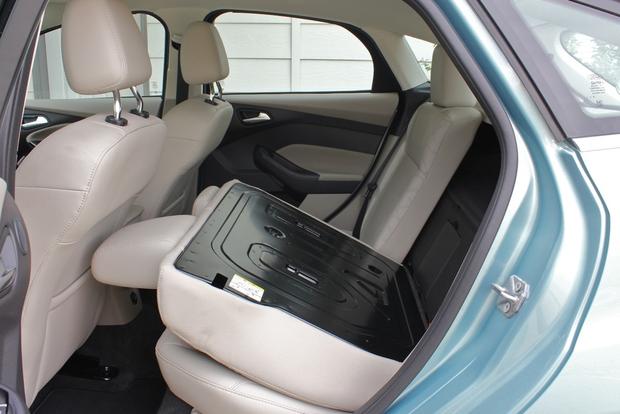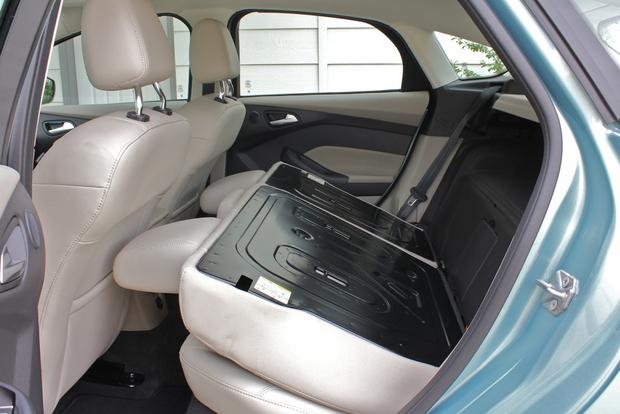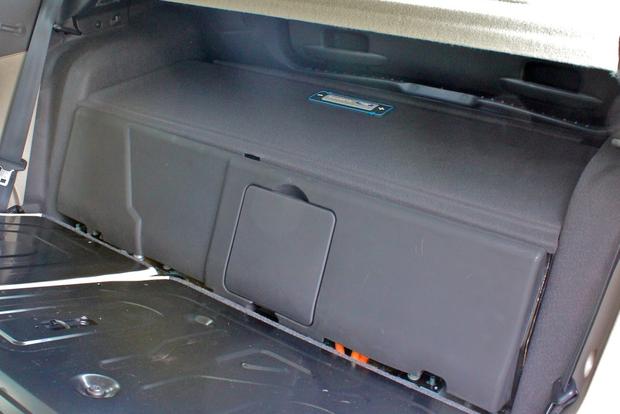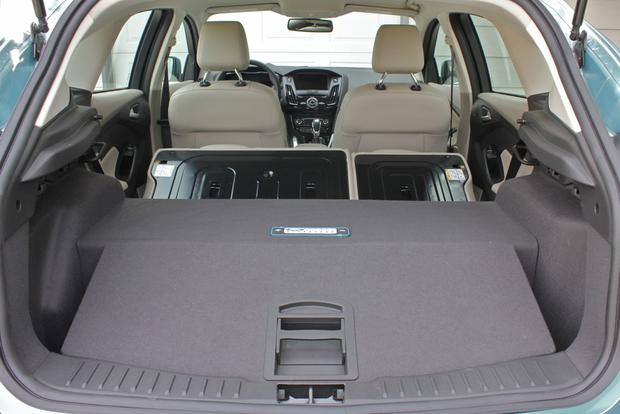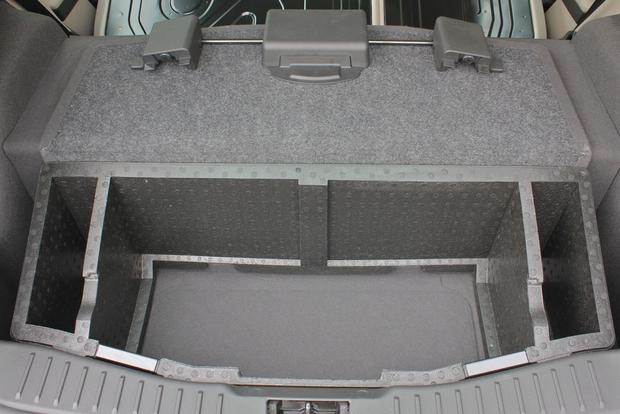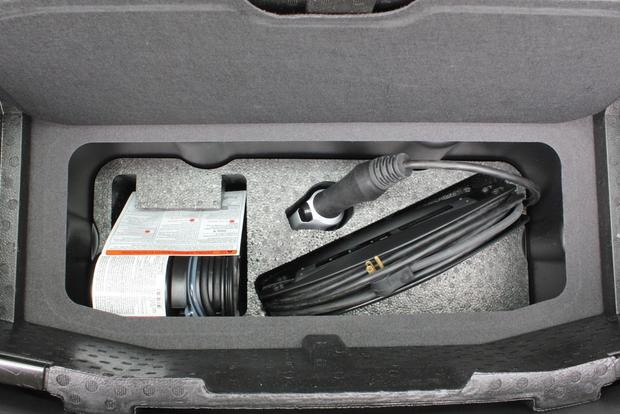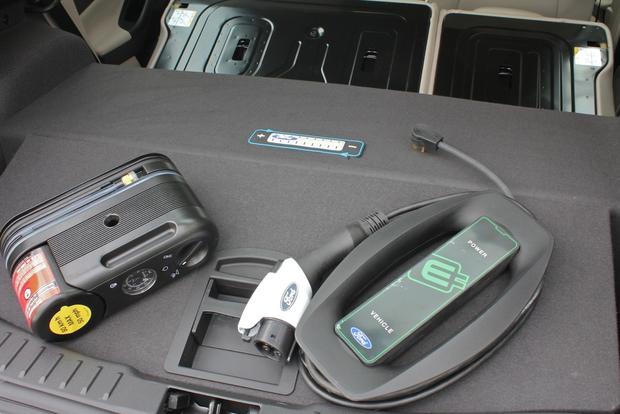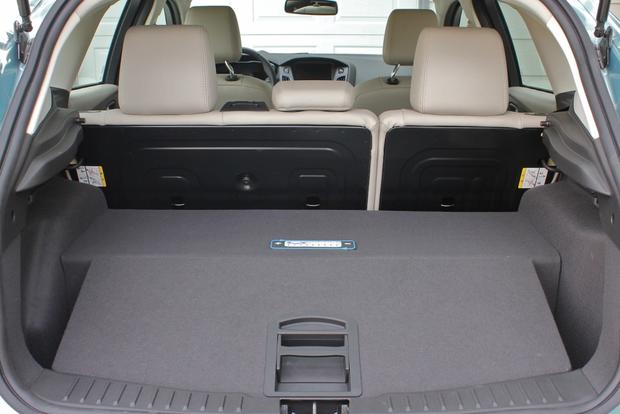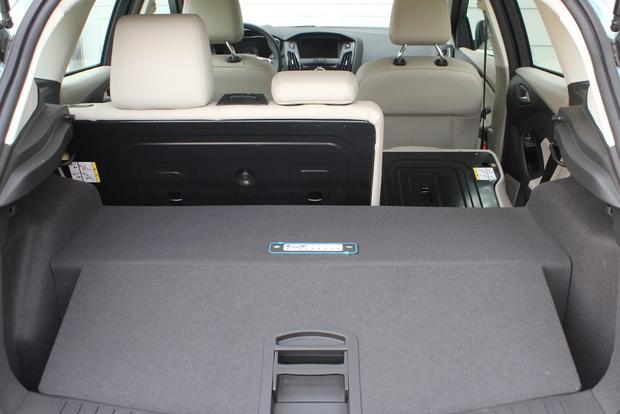 Pros: Powerful; fun to drive; no difference in amenities from conventional Focus
Cons: Expensive; tendency to lose grip while accelerating in corners
With gasoline prices rising, consumer demands changing and regulations tightening, automakers are turning to a myriad of new technologies to respond to these pressures. As a global manufacturer, Ford has put most of its fuel efficiency emphasis on smaller, turbocharged engines. But, not using the turbo as a silver bullet, the company is also rolling out plug-in versions of its current products, including the Transit Connect Electric, Focus Electric, C-Max Energi and Fusion Energi.
The Focus Electric was introduced last year, the company's second plug-in vehicle, but it has taken some time for these next-generation cars to begin to reach consumers. Initially, the Focus Electric is only available in certain parts of New York and California but will eventually roll out to consumers across the nation. We got our hands on an early version for an extended test drive.
Certainly some will choose to buy a fully electric car as a cure for a problem-issues such as national security, oil dependence, environmental quality and high gas prices. Those reasons might be motivations to buy, but in the Focus Electric, Ford has delivered a vehicle that is so much fun to drive that enjoyment will be the main reason you'll want to get into it each day.
The Focus Electric makes full use of its all-electric drivetrain to deliver great low-end acceleration, coupled with a sure-footedness normally reserved for higher end sports cars-although it does have an alarming tendency to lose grip under certain circumstances. At the end of the day, the Focus Electric experience has you forgetting about the novelty of electric cars and simply enjoying the ride.
Comfort & Utility
The Focus Electric is essentially a conventional Focus that has had its gasoline drivetrain ripped out and replaced with an all-electric one. So it should come as no surprise that the two are very similar in many respects, including comfort and utility. However, the Focus Electric does suffer substantially from a lack of hatch space. Unlike some other modern electric cars that were designed from the ground up to be electric cars-such as the Nissan Leaf-for the Focus Electric, the designers had to be creative about where to stuff its large battery pack. They settled on placing the majority of it in the trunk, with the rest under the rear seats. The resultant glaring lack of cargo space is perhaps the Focus Electric's biggest issue. Not only is the hatch made substantially smaller due to the placement of the battery pack, the weird angles created by the pack make it hard to imagine how even a load of groceries will fit in the space without getting jumbled.
However, the Focus Electric excels in most other categories. Much like its gasoline-powered sibling, it has comfortable seats and a well-designed interior with a cockpit geared towards utility for the driver. Rear-seat legroom is enough that even large adults will be able to fit without too much discomfort.
With a low center of gravity, excellent front/rear weight distribution thanks to the low and heavy batteries and a well-tuned suspension, the Focus Electric has a very smooth and compliant ride when it's being driven as a cruiser.
Technology
By their nature, electric cars are loaded with high-tech engineering, and the Focus Electric is no different. Starting at a lofty $39,995 including destination (but not including a $7,500 federal tax credit and any local or state electric-car incentives), it features virtually the same array of gizmos as a top-of-the-line conventional Focus and comes standard with almost everything. In fact, besides a choice of earthy paint colors, the only true option is a $995 leather seat upgrade from the base recycled-cloth seats. Standard items include push-button start with remote access, dual-zone climate control, MyFord Touch with voice activated navigation, Bluetooth connectivity, a top-end nine-speaker Sony audio system, universal garage door opener, rear-view camera, reverse sensing system, rain-sensing wipers, heated front seats and heated outside mirrors.
The 2012 Focus Electric features a 23-kWh lithium-ion battery with liquid heating and cooling. Also specific to the electric version of the Focus are multifunction displays on either side of the speedometer that, along with the standard MyFord Touch system indicators, show regenerative brake coaching, driving efficiency monitoring and a charge status indicator. Also included is an innovative screen that provides visual cues as to how efficiently you're driving by displaying more and more glowing blue butterflies as you drive more efficiently. Drive inefficiently, and the butterflies go away.
Also unique to the Focus Electric is the MyFord Mobile smartphone app, which allows communication between the user and his or her car to monitor and control charging status, locate the vehicle on a map, find the closest charging stations and precondition the Focus Electric by remotely scheduling it to heat or cool at a certain time while it is plugged into an external power source.
The Focus Electric comes with a standard 120-volt charging cable that allows the car to be charged from a three-prong household outlet. Charging in this way will take quite some time however, as only about four miles of driving range can be added per hour of charging using the relatively low current coming from a household outlet. The Focus Electric can also charge from a standard 240-volt charging station, that, if the station is provisioned correctly, can add about 25 miles of driving range per hour of charging. There are several of these so-called Level 2 240-volt stations available for purchase now from manufacturers such as GE, Eaton, AeroVironment, ECOtality, Coulomb, Clipper Creek, Leviton, SPX, Siemens and Schneider, which range from a low of about $700 to a high of about $3,000. At the time a customer purchases a Focus Electric, Ford offers a standalone Ford-brand home charging unit built by Leviton for about $1,500, including installation.
Unfortunately, the Focus Electric doesn't support DC Fast Charging, a technology that allows the battery to be completely charged from empty in about 30 minutes. These DC Fast Charging stations are opening up all over the U.S. right now, with the highest concentrations on the West Coast. Without support for this technology, the Focus Electric could largely be confined to driving in and around town.
Performance & Range
Although the Focus Electric has a single-speed transmission, it is far from being a slouch in the performance department. Its 143-horsepower electric motor generates a gigantic 184 lb-ft of torque, and, unlike a gasoline- or diesel-powered car, all of that torque is available from the moment you step on the accelerator pedal. This feature of electric motors, coupled with their incredibly high rpm range, allows for manufacturers to make them fun to drive even with only one gear. The single-speed transmission limits the car to a top speed of about 84 mph.
The Focus Electric is EPA rated for a 76-mile range on a full battery charge and has a combined city/highway fuel economy of 105 MPGe (MPGe is a measure of efficiency that estimates how much gas an electric car would use per mile if it actually burned gas and is based on the fact that there are 33.7 kWh of energy in one gallon of gas). In AutoTrader's experience, the estimated 76-mile range could be much lower or higher based on driving conditions. For instance, low-speed in-town driving will increase the range quite a bit, perhaps as high as 100 miles, and high-speed freeway driving will decrease it, perhaps as low as 50 miles.
Safety
Like the conventional Focus, the Focus Electric has four-wheel disc brakes, electric power-assist steering, ABS, traction control, stability control and a full complement of front, side and curtain airbags. In addition to these safety features, the Focus Electric's two separate battery modules have been bolted to the frame and fully encased in steel to prevent puncture in the case of an accident.
The Insurance Institute for Highway Safety has placed the conventional Focus in its top category of Good for frontal offset, side and rear impacts as well as roof strength and has named it a Top Safety Pick. The Focus Electric has yet to be rated, but results should be similar. Recently, there have been claims that battery-powered cars could pose a significant fire risk in an accident. However, government tests on multiple types of batteries and cars have concluded that no elevated risk exists and that batteries have much lower energy density than gasoline.
Driving Impressions
During our extended test drive, AutoTrader found the Focus Electric to be a pleasure to drive. In fact, it's so much fun, you forget that you probably want to be conserving range instead of accelerating like a banshee out of every corner or stop. It was a bit frustrating, however, to keep in mind that there was a limited amount of driving range, which made it difficult to enjoy the car to its full driving potential. This performance is no surprise given that its gasoline-powered sibling, the conventional Focus, is one of the best-performing cars in its category. The fact that the Focus Electric surpasses the gas version is due entirely to the power of the electric drivetrain and its massive available torque from a standing start.
However, the large amount of torque coupled with a single-speed transmission in a relatively small car also led to a disturbing tendency to lose grip while accelerating. Instead of the quiet of the electric drivetrain, we were often greeted with tire squeal even when we weren't pushing the car hard. Although this was mostly a problem when accelerating out of corners, it also occasionally reared its head on straightaways during simulated emergency lane changes coupled with acceleration. In fact, during these simulated maneuvers it felt as if the torque at the wheels was so high that it could lead to a loss of control under the right circumstances. This is an issue Ford could address with better modulation of power during acceleration.
Other Cars to Consider
Nissan Leaf - As the main competitor of the Focus Electric, the Nissan Leaf has about the same dimensions, layout, driving range and equipment, but it's several thousand dollars cheaper and has a ton more cargo room in its hatch. The Leaf also supports DC Fast Charging, which allows faster access to range for driving long distances.
Mitsubishi i - The Mitsubishi i is an economy car with an expensive drivetrain. It only seats four and has a shorter driving range, but has better cargo capacity than the Focus Electric. It is also about $10,000 cheaper for the base model, so if price is an essential consideration in your electric-car search, it may be the best bet.
Chevrolet Volt - The Volt is a plug-in hybrid that can go 40 miles on electricity alone before kicking in to its gasoline engine, with which it averaging about 40 mpg. Because of this, it arguably has more functionality for many people. Given that the Volt costs just about the same as a Focus Electric, it may be a better choice in the long run.
AutoTrader Recommends
There's only one version of the 2012 Focus Electric to buy. Optioning it comes down to whether or not you want recycled cloth or want to pay $995 for leather. The larger question is and whether you're willing to pay about $40,000 for a hatchback.